Aaron Dessner: "I've tried to create an environment that feels like you can try things without judgement."
One of the industry's most in-demand producers and songwriters, Aaron Dessner is stepping back into the spotlight (alongside Justin Vernon) for Big Red Machine's latest record. He talks about surviving depression, working with Lisa Hannigan, and collaborating with friends on 'How Long Do You Think It's Gonna Last.' Photo: Josh Goelman.
On a gray and rainy day in Dublin, Aaron Dessner is enjoying the sun on the border of France and Spain. The renowned musician bought a house there in order to be closer to his twin brother Bryce, and the unexpected bonus is that it serves as a creative oasis as well.
But this is just one of his retreats. The other is Long Pond Studios in Hudson Valley, New York – the hallowed site where Dessner and Taylor Swift recorded her Grammy-winning lockdown album folklore, and its companion, evermore. While Dessner has spoken at length about his collaborations with Swift, he's Zooming in to discuss a different project – Big Red Machine's sophomore album How Long Do You Think It's Gonna Last. 
A musical polyglot, Dessner is one of the industry's most in-demand producers, and serves as The National's lead guitarist. Big Red Machine – formed with the perennially excellent Bon Iver frontman Justin Vernon – completes the trifecta.
"Weirdly, I wrote to [Vernon] on MySpace to ask him to contribute to Dark Was The Night," Dessner says of their meeting. The charity record, recorded by Dessner and his brother features 32 other artists.
Vernon responded with a song called 'Bracket, WI', which did end up on Dark Was The Night. But Big Red Machine was actually born from a misinterpretation.
"I always write music, because it's my natural state, and I wrote this little piano piece that I called 'Big Red Machine'," Dessner continues.
"I was born in Cincinnati, Ohio during the height of the Cincinnati Reds baseball team, which was nicknamed the Big Red Machine. So it was just a joke. And then Justin sent it back a couple days later having written a whole song to it, interpreting the 'big red machine' as a heart. It was this weird thing.
"We'd never met, but we had this beautiful song," he laughs. 'Big Red Machine' is also on Dark Was The Night. That was the very beginning, Dessner says, but the duo didn't officially start the band until much later, after starting a music festival in Vernon's hometown of Eau Claire, Wisconsin, meant to be about collaboration and breaking down barriers between artists.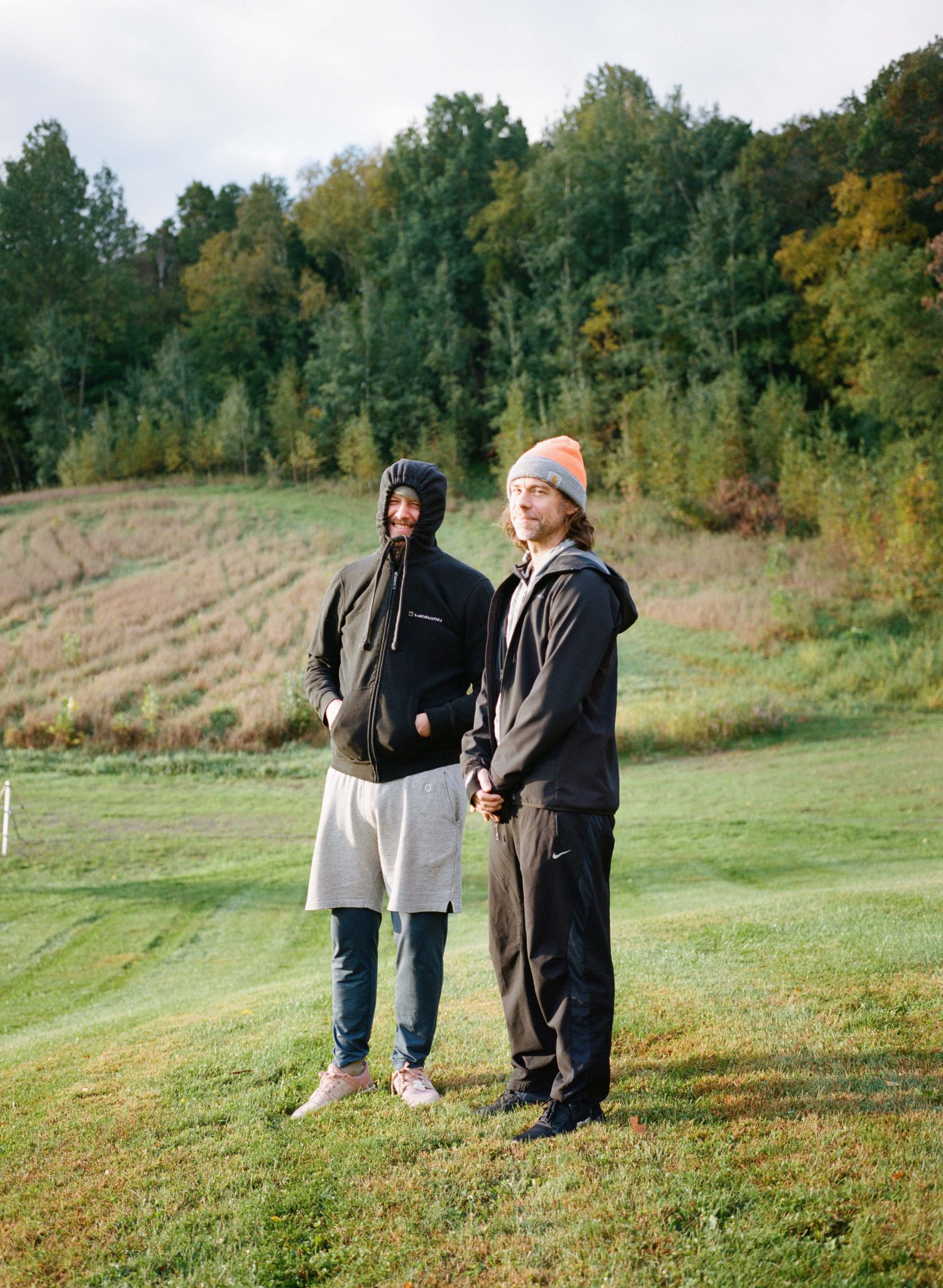 Vernon and Dessner were set to perform 'Big Red Machine' together at that festival, but instead, they improvised live on stage.
"There were other songs coming out," Dessner says, with distinct reverence for the magic of the moment. "We became really good friends many years ago, and I think Big Red Machine came out of our friendship and out of joint interest in collaboration and experimentation."
Their critically acclaimed, self-titled first album very much carried that ethos of experimentation, but How Long Do You Think It's Gonna Last is, in Dessner's words, more intentional.
"I guess it was just my state of mind," he muses, "thinking about the emotional thread that runs through the music we were making, and why. We started to find these threads in the project that were perhaps not present in other things we were doing.
"On the first Big Red Machine record, the basis of every song was usually a loop or a slightly off-kilter drum pattern, and that's why it had this electronic and improvised feeling in it," he explains.
"With this record, even from the first time Justin came to hang out at Long Pond, the doors were wide open, and you could hear the crickets outside.
"It was just more pastoral," he concludes. "We were thinking a lot more about The Last Waltz, and what our version might be."
The result is an expansive, communal record, full of warmth and emotional immediacy. "I was seeking that warmth," he nods, pointing to one particular track called 'Phoenix', which features Robin Pecknold of Fleet Foxes and Anaïs Mitchell on vocals. "You can really feel that it takes from a lot of music from the late 1960s and early 1970s. It is a band, in a way, but there are also many different singers, and 29 musicians."
Somehow, though, How Long feels cohesive.
"I guess that's because I start all the music, and it feels like me, in a way," Dessner says. "We found that as we started to write words, there were themes that kept on coming. Kind of like characters in a book, but they're all doing these similar things. And yet, you still feel like the paint is wet, and there's improvisation."
I can imagine it's nerve wracking to pass on unfinished music to other musicians whose opinions you respect.
"That's a moment of vulnerability that I think is critical to making art," he says. "When you stick your neck out and take a risk that opens your idea to rejection or criticism, it's a very important step. You never fully get comfortable with it. That's one of the things I love most about Justin: he always gives feedback even if he doesn't like something. I think he knows instinctively that it's a vulnerable moment when you share something that has come out of you in that way."
One of the cornerstones of the Big Red Machine project is its inclusivity, Dessner says.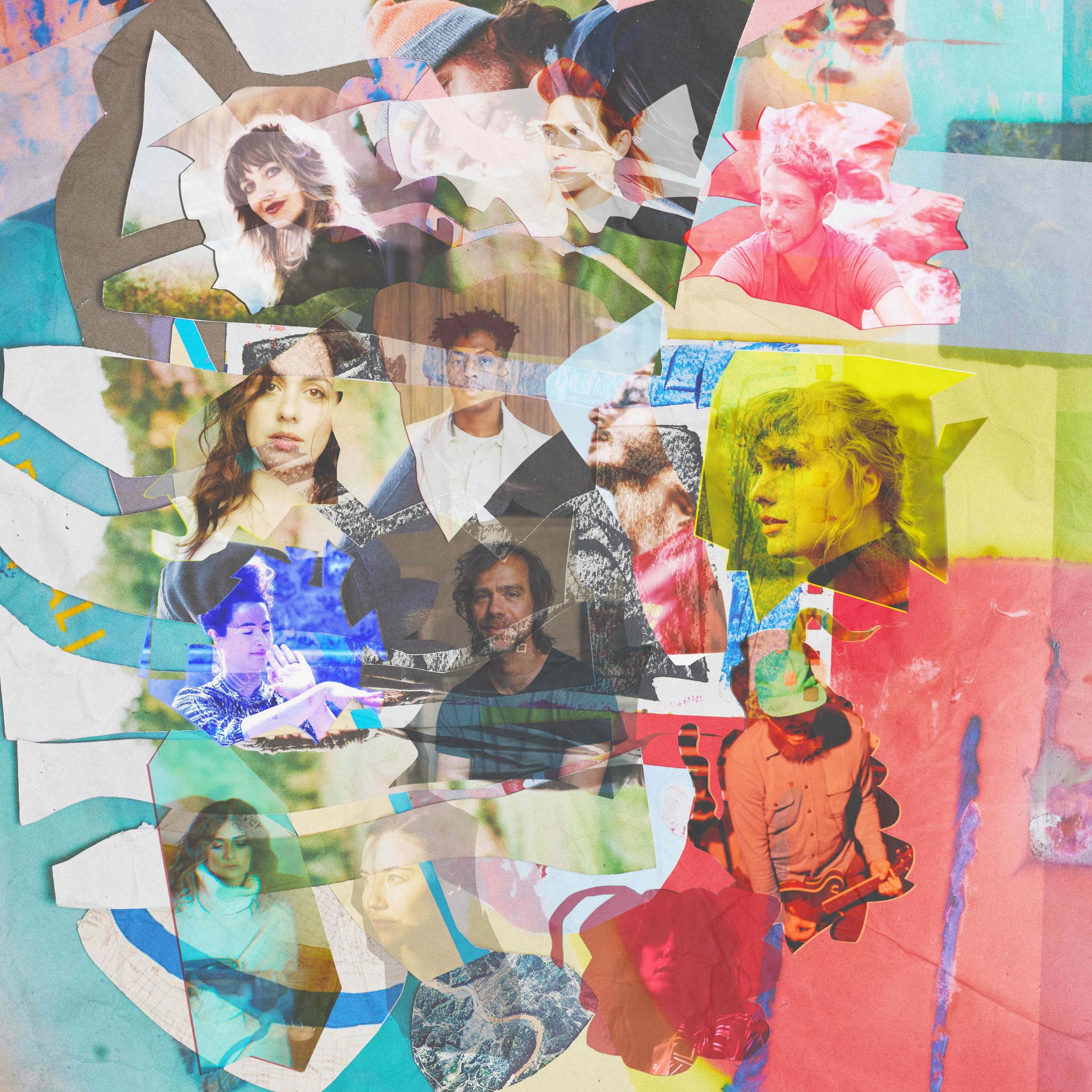 "I've tried to create an environment that feels like you can try things without judgement. The idea is to value the process as much as the product. I think giving people time and space to experiment, share ideas, reach out to people you've not worked with or hope to work with, is a way to push music forward and bring people closer together."
One of Dessner's frequent collaborators — and a person who plays a significant role in How Long Do You Think It's Gonna Last is Irish singer-songwriter Lisa Hannigan. Dessner produced her stunning third album At Swim, and the partnership proved to be another of those magic pairings.
"Lisa is one of my favourite singers and people," Dessner says warmly. "I originally reached out to her because I had heard her sing, and I had an idea that she was like the Edith Piaf of Ireland.
"She has this really special, singular voice, and I had the notion that she should make a record that put that forward. I wanted to hear her in a church. That's how we recorded At Swim, in this old nineteenth century church in Hudson, New York, where I live.
"She's also been there, as a collaborator — or I guess we've been there for each other. She sings on The National record I Am Easy to Find, and she's been a big part of both Big Red Machine records," he continues. "I feel like she's someone I constantly look up to. When she does something, it's always inspired and special, and she's such an amazing harmonist.
"There's a video of Big Red Machine playing 'Gratitude' on the Colbert Show, and Lisa was with us. We didn't really know what we were doing, we were just improvising live on television, but Lisa is just full-force there with us, every step of the way. And I just really admire that about her."
Dessner also received help on How Long from his The National bandmate and twin brother, Bryce. Do they ever have moments where they feel like they share a brain?
"We're non-verbal in a weird way," Dessner laughs. "People think we don't really like each other because we sort of grumble at each other. That's a line in the song: 'you know my thoughts before I know'. We aren't super effusive in the way that we talk to each other, but we love each other a lot. And we do have our own way of communicating.
"I think it's musical," he continues. "We can play fairly complex music with each other without talking about it, even to the point where I'll know — or he'll know — where it's going to go without telling the other person to write it down. We can improvise in a way that sounds fully written.
"That's probably because we grew up playing together and we share a knowledge and sensibility of spontaneous music," he adds. "But we have actually talked about making a record where we don't talk about what we're doing, and just play. Every time we do it, it's kind of special. I think that's our version of brain sharing."
'Brycie' is one of the more beautiful tracks on How Long, a heartfelt offering that overflows with gratitude for Bryce, for looking after Aaron while he was suffering depression in high school.
"He still kind of plays that role for me, and sometimes I play that role for him. I didn't even know what it was, when I was 16 or 17. It was like getting hit by a truck," he recalls.
"And nothing was really wrong in my life, but all of a sudden I couldn't get out of bed and I had these very dark thoughts, and I was unable to focus. All the classic symptoms. I came to understand it as a serious illness. It wasn't something that was really spoken about, and still in so many cultures it's taboo, and mental health is stigmatised. I feel like almost everyone knows someone that they've lost to depression."
Thankfully, there's a more concrete landscape for men to discuss mental health problems openly now than there was when Dessner was a teenager.
"I feel like I'm always fending it off," he admits. "I fight it. And I think it was important with this record to give voice to that. Scott Hutchison from Frightened Rabbit was the first friend I lost that way. When I see people close to me going through very serious things, and even in an otherwise happy life, they can go into a tailspin, and I think it's really important to ask for help. It sounds so obvious, but strangely it's not."
To their credit and despite the records dark corners, Dessner and Vernon have imbued How Long Do You Think It's Gonna Last with a relentless hopefulness that feels neither saccharine nor contrived.
"You have to find ways to treat or cope with depression, and limit the damage to yourself and other people around you. Talking about it — and for me, singing about it — really helps."
Listen to How Long Do You Think It's Gonna Last below.
RELATED