Irish punk-funk outfit Def Nettle share their newest single 'Boat Race' today, alongside an official music video for the track. The band's highly anticipated debut album DN001 is set for release on February 9, 2024.
Gaining fast traction since their emergence in the Irish music scene last year, post-funk and alt-punk band Def Nettle return today with the release of their new single, 'Boat Race,' and announce news of their debut album DN001, coming February 2024.
'Boat Race' builds on the intensity of their first hit single, 'The Pills,' latent with ironic lyricism which uses the metaphor of an audacious lover on the receiving end of a direct hit to the face. This blunt punk rock anthem encapsulates Def Nettle's ferocious musical zest and their tongue-in-cheek approach to songwriting.
Drawing on classic Irish punk influences such as Stiff Little Fingers and The Undertones, 'Boat Race' feeds listeners a contemporary sound reminiscent of bands like Sleaford Mods, Amyl And The Sniffers and Bob Vylan. Def Nettle packs a powerful punch in under three minutes, with an addictive chorus that's sure to blow the roof off the band's next live gig.
Blending punk, electro and hip-hop sonics with the dark, fast-paced energy of '80s goth, vocalists Glen Brady and Lisa Doyle-Taafe go head to head on the track in spitfire rap-rock fashion, pushed along by the driving, distorted bass of Ely Siegel and the crashing drums of Jay Oglesby.
The song also features guest guitarist Greg Earl, a well known Californian punk rock guitarist with the band Cement Eater and screen printer for legendary skateboard collective, The N-Men.
Advertisement
'Boat Race' is released alongside an official music video, with vintage visuals that set a creatively compelling, fiery setting for the tune.
Def Nettle is the brainchild of genre-hopping sensation Glen Brady, a native Dubliner by way of New York, Berlin and San Francisco. Brady has garnered a glowing list of credits throughout his three-decade-long, enduring musical career, having made music with the likes of R.E.M., Dominique Keegan (The Glass, Plant Records), and the California State Symphony. He's toured as a member of DARK with Andy Rourke (The Smiths) and Dolores O'Riordan (The Cranberries) as well as having mixed their album, Science Agrees.
The band's newest single follows a string of successful releases over the past 18 months, most notably 'Architecture,' which enjoyed 8 weeks at #2 in the German Indie charts. Def Nettle's 'Invisible' also spent 10 weeks in the top 10 of the same chart. Their sophomore single 'War Machine' featured guest bassist, the late Andy Rourke of The Smiths, whose death was sadly announced last May.
Performances on Virgin Media TV's Fanning at Whelans and RTÉ 2XM's Sessions from Oblivion prove the undeniable prowess of Def Nettle's live shows, something fans can look forward to in the new year – along with their forthcoming debut album DN001, which will be available on all streaming platforms and on 12" black vinyl.
Advertisement
Of the band's debut album, Brady shares, "I've worked with a lot of genres of music in my life and I've learned much of what I know about making music from a variety of very talented people…it feels like this album is a summation of all of those genres and the knowledge that I've been lucky enough to have been given through the skills of all of my teachers and collaborators. It's a personal expression of my experiences but it owes a debt to everyone who has been part of my musical journey."
You can pre-order DN001 at the link here, out February 9, 2024.
Check out the music video for 'Boat Race,' the newest single from Def Nettle, below – available today across all streaming platforms.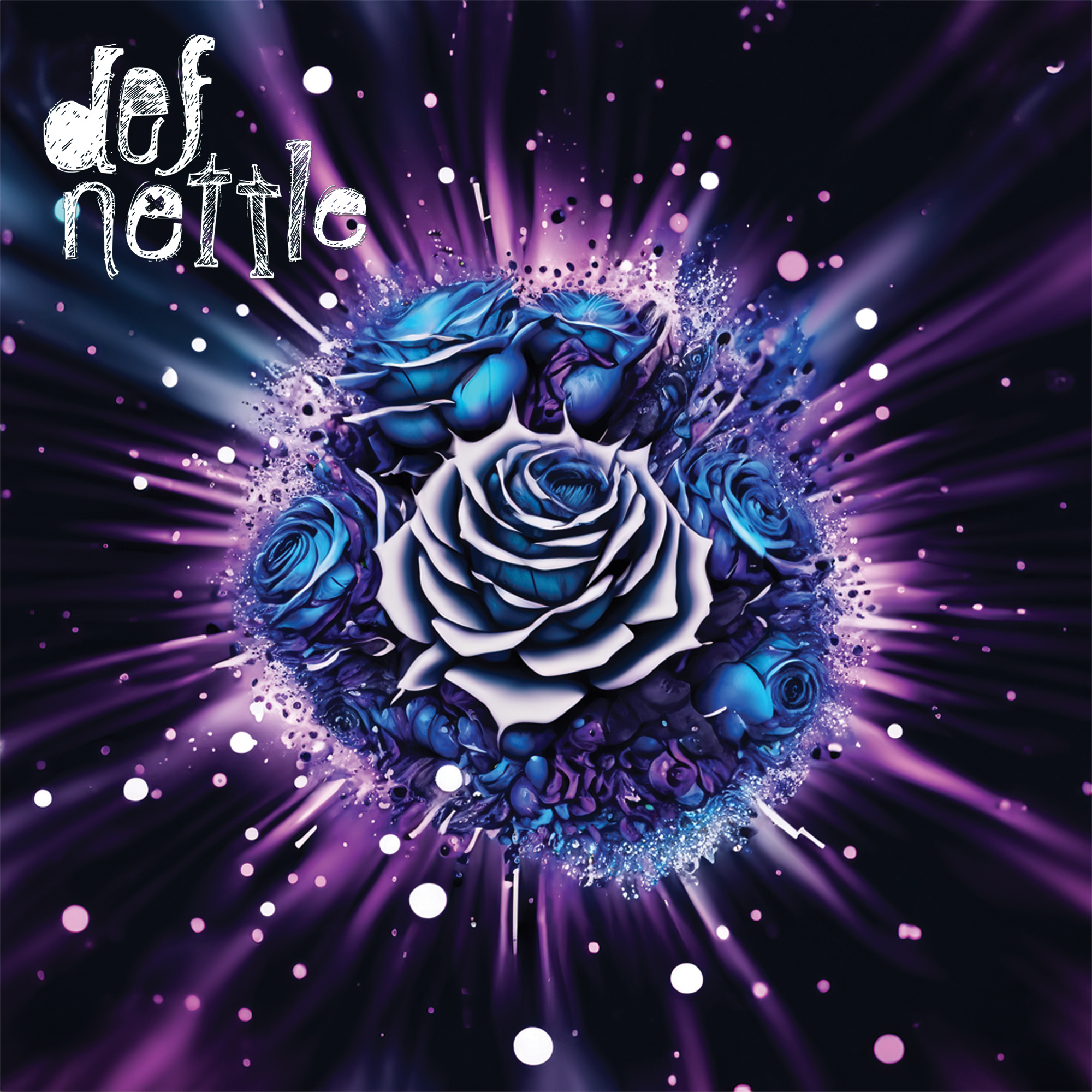 Advertisement
DEF NETTLE - DN001
Friday, February 9 2024
TRACK LIST
1. Don't
2. The Pills
3. Invisible
4. Boat Race
5. God's Trainers
6. Four Years
7. Piss Take
8. Architecture
9. German Cars
10. War Machine feat. Andy Rourke