This Is The Kit : "It's really important for people to learn from each other and be reminded that people are different"
Kate Stables discusses her love for Ireland, her new album Careful Of Your Keepers, the pressures of social media and more.
This Is The Kit's Kate Stables joins me via Zoom from Bethesda, North Wales, where the band are set to play a show that same evening.
The next day, she'll be traversing choppy waters, hopping on the ferry from Fishguard.
Considering the ravaging destruction Storm Debi unleashed across Ireland over the last couple of days, I warn her that any aftershocks may have her feeling a bit seasick.
Whether she disgorges the rarebit she had for breakfast into the Irish sea or not, it'll be worth it. Having rehearsed much of her latest album in Cork, she feels a particular fondness for the Emerald Isle.
"We were in West Cork just by Ballydehob, our friends run a pub there and they were kind enough to lend us their house," says Kate.
Advertisement
"I had the bare songs and that was where we decided to get together and focus on arranging and sorting out all the parts. It feels like it was quite an important part of the album making process."
"I only have good memories of Ireland," she continues. "It's funny how a country that isn't your home can feel like home. I don't like generalizing, even in a positive way. It can be lazy and patronizing when people are like  'Oh, the Irish are lovely people'.  But from my research that I've done playing gigs in Ireland, it's always been great. Even the time we played in Limerick and there was one person in the audience - it was a frickin' excellent gig!"
Their current tour takes This Is The Kit across all four provinces, with shows in Belfast, Cork, Dublin and Galway. Having played each of these fine cities in the past, can I prod Kate into picking a favourite?
Her answer lies in the sea-swimmability of the respective locations.
"It's hard to pick one above the others," she says.
"Dublin's always great, we've got loads of friends in Dublin, It's always a really good gig. Same with Belfast.
"I'm definitely very excited about Cork and Galway because they've got nice bodies of water near them. I love Cork and I'm looking forward to going back to that city. I'm also really looking forward to Galway because we haven't played there for years, and it's such a beautiful place to play and it's just nice to be by the sea."
Advertisement
Those walking along the promenades at Salthill or Dun Laoghaire - if they're lucky enough to spot Kate and her bandmates' on an early-morning plunge - should take time to compliment them on their latest outing, Careful of Your Keepers.
A masterfully produced, wonderfully ethereal, folky and personal project, it's also Kate's sixth studio album. Where does she find the drive to keep making killer records?
"I guess writing songs and making music is something that I need to do in terms of staying alive and processing the world. I love doing it. I like writing, I like recording, and I love touring and gigging – my favourite part about being a musician is traveling and playing the gigs. So, there's a lot of incentive.
"It gets complicated when the thing you need to do to stay alive becomes your job, and you find yourself in a pickle when you feel pressured doing it for other people. You've got to keep the relationship with it in check, keep it healthy."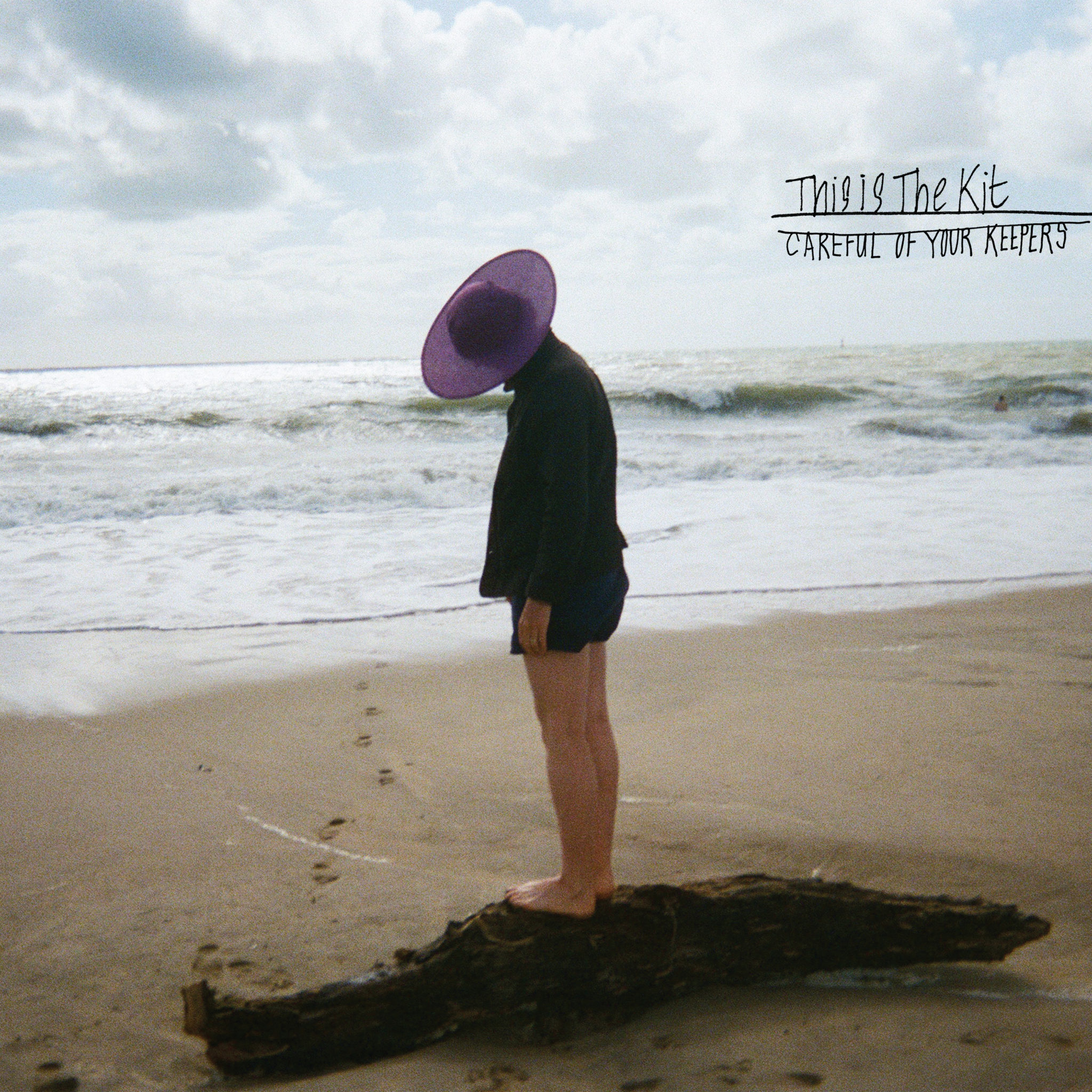 A fresh notch in an increasingly longstanding career, how have things changed for the artist since the release of her debut album Krülle Bol back in 2008? 
"When I listen to old records, it makes me feel strange. It feels like I'm not like that anymore," reveals Kate. "It's hard to put my finger on what part of the process has changed. But I'd like to think that there's been some growth.
Advertisement
"Life changes the way you do things, there's no control test is there? There's no sort of knowing how I would be if I had not become a parent. But there's also no denying the fact that it has shaped me and changed me hugely.
"It gives you hope because, with or without kids, we can have hope for the future generations, it's also very easy to feel very worried for the future generations because there's been a lot of very irresponsible behaviour by past generations."
Careful of your keepers is characterised by supernal fingerpicked guitars and experimental soundscapes – with much of the credit going to Super Furry Animals' Gruff Rhys, who produced the record and of whom Kate is a big fan.
"To be honest, ever since Gruff's album Pang! came out, I've been listening to him nonstop," she tells me. "That was one of the reasons why I would wanted him to produce the record."
Another stand-out aspect of the LP are the fantastically dubby bass lines - mainly provided by Rozi Plain - of whom Kate is similarly complimentary.
"Her relationship with rhythm, melody and harmony is really unique and amazing. It makes for these really incredible lines that tie the whole room together," beams Kate. "She's very tasteful and playful in the right ratios, and it means that her basslines aren't like anything else.
"Also, she didn't grow up having bass lessons, she's an autodidact, as they say in France, it means that she's an amazing bassist and writes really good parts".
Advertisement
It's unsurprising that Kate uses some terminologie Française - Paris being the city she's called home for the last 18 years. How has relocating to The City of Light shaped her outlook on life?
"I think I do feel like a stranger, but not in a bad way," she says. "I often feel more at home when I'm from out of town. I'm someone who's always been really into being on the move and seeing new places.
"I like living in a foreign country and learning about not only that country, but also about all the other people that have moved there from different places. I think that's one of the things I love about cities, it's really important for people to learn from each other, be exposed to each other, and be reminded that people are different."
Those last lines, considering the ongoing atrocities in the world right now, are especially poignant. Kate has been no stranger to protestation, and has been vocal in her support for social causes on the online infosphere.
Does she feel responsible as an artist/well-known figure to share her views to the world?
"I often feel quite conflicted about it. As a human being, it's my responsibility to speak out about injustices, I feel like that's a responsibility as a human that we all have," she explains.
Advertisement
"But I feel worried that I've got followers on Instagram, I've got people that see what I do on the Internet. That makes me feel hesitant about being too vocal because I've got an unfair, louder voice. There's a fine line of responsibility.
"We also live in a time when media is so biased and weird. A lot of mainstream media is so right wing and corrupt that it feels like our only hope is acting as individuals, but then that's getting sort of manipulated. It's hard to know how not to make the situation worse in terms of communicating about injustices."
Living in the bustling and cosmopolitan French capital has perhaps contributed a more balanced outlook on things. It's also tinged Kate's sonic tastes – as she informs me of some of her favourite current musicians.
"There's a few French bands that I've been really enjoying listening to. There's a really great band called Belvoir, a really sort of high energy, intense, political duo - they could definitely be on the same bill as Sleaford Mods.
"Then there's a really brilliant artist called Blumi, who we just toured with in Europe, her music is really great, sort of soulful with some nice experimental bits."
The Irish get some love too, in particular Dublin alt-folskter Ailbhe Reddy, who'll be joining This Is The Kit for their imminent shows on the island.
"There's a lot of very, very good Irish music out there," grins Kate. "I'm really excited to be doing the gigs with Ailbhe. I can't wait to do shows with her. It's going to be great."
Advertisement
See This Is Is The Kit's upcoming Irish dates below.  For more information, including tickets, click here.
16 November, Cork - Cyprus Avenue
17 November, Galway - Roisin Dubh
18 November, Dublin - National Concert Hall
19 November, Belfast - Mandela Hall