The 13-piece band are set to bring the brilliant energy of Bruce Springsteen's lauded Seeger Sessions album and live shows to the Button Factory in May.
17 years after Bruce Springsteen unveiled his acclaimed, Grammy Award-winning album We Shall Overcome: The Seeger Sessions, the spirit of the classic record will be reignited once again – with The Seeger Sessions Revival set to reimagine the hits live at The Button Factory in Dublin, on Saturday, May 6.
Springsteen's 2006 album found the American music icon interpreting 13 folk songs popularised by the late, great Pete Seeger. Following the release, Springsteen and the Seeger Sessions Band embarked on a lauded tour, which, fittingly, officially kicked off in Dublin. The Seeger Sessions Revival's Button Factory show provides fans with a rare opportunity to embrace the magic of those beloved songs once again, live and in-person.
The 13-piece band, made up of a diverse selection of talented musicians, will deliver a high-energy, two-hour-long performance, featuring fan favourites like 'Old Dan Tucker' and 'Jesse James'.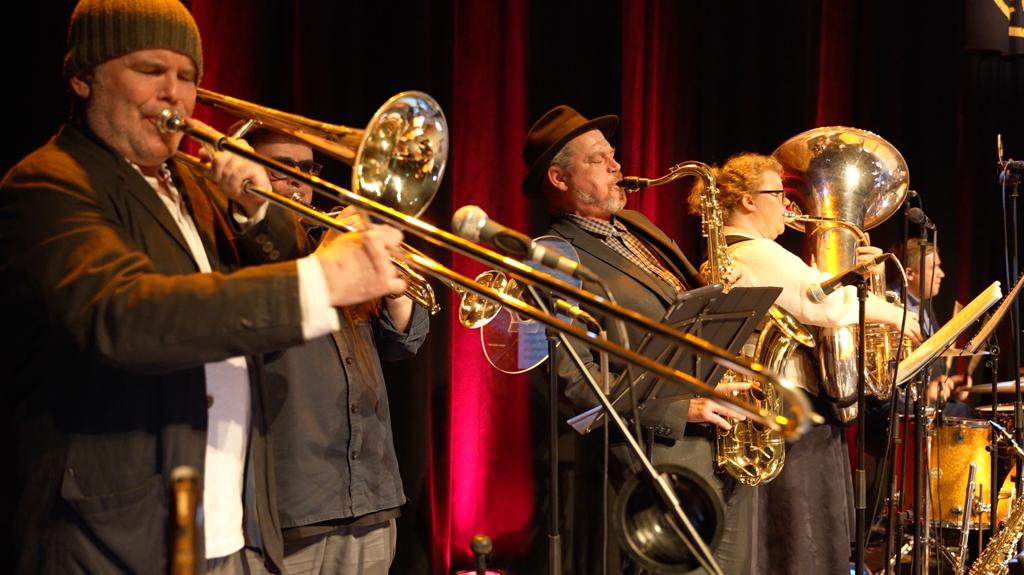 Featuring fiddle, banjo, accordion, steel guitar, whistle, a thumping rhythm section, a superb four-piece brass section and remarkably strong vocal harmonies, it's set to be a celebration of the best of traditional American music – incorporating folk, bluegrass, country, gospel, rock 'n' roll and rhythm & blues.
"On the night people can expect to experience 13 excellent musicians playing simply great music – music that gets inside you and makes you dance from the inside, out," the band comment. "There will be Springsteen fans from all over the world in attendance so it will be great to show them what Ireland has to offer."
Tickets for the strictly 18s+ show are on sale now. See here for more information.
The Seeger Sessions Revival are also set to play in venues across the country over the weeks and months ahead – with shows in Castlebar,  Armagh, Kilcar, Ballyshannon, Galway, Strabane, Sligo, Belfast, Virginia, Drogheda and Derry.
See the band's social media platforms for more...