The band are now set to play December 14, 15, 16, and 17 at the 3Olympia Theatre.
After an exceptional Electric Picnic set, and a date at Limerick's King John's Castle, The Coronas have announced two extra dates at the 3Olympia this December.
The trio will now play Thursday 14, Friday 15, Saturday 16, and Sunday 17 December 2023, due to phenomenal demand.
Tickets are priced from €42.90 including booking fees, and are on sale this Friday, September 8, at 9am.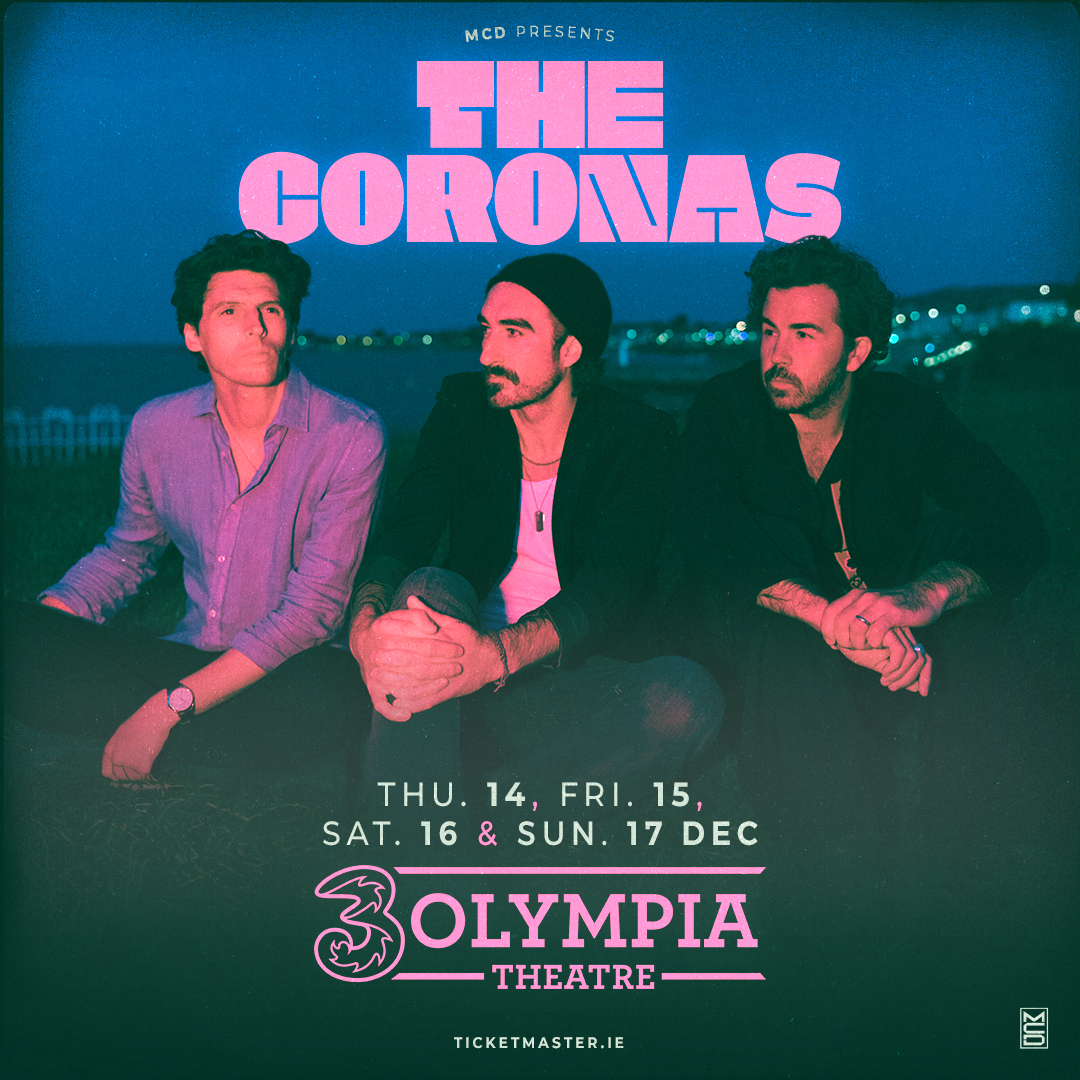 Advertisement
The Coronas seventh album, Time Stopped, was released in October and went straight to
number one on the Irish album charts, making them the first and only self-released Irish
band in history to have a third consecutive number one album, an amazing feat for the
Dublin trio.
Tickets can be found here on Friday, September 8, at 9am.