Tickets for the upcoming gigs are available now...
Just under two years after the unveiling of his most captivating single yet, 'The Summer Song', Waterford singer-songwriter Tadhg Williams is set to make his triumphant return – with a string of live gigs on the way as part of The Non-League Diva Tour. The run of dates kick off with a hometown show at the Theatre Royal, Waterford (Saturday, March 25), before continuing on to Workman's Cellar, Dublin (Sunday, March 26), and Coughlan's, Cork (Sunday, April 16).
Tadhg will be joined on the tour by his newly formed band, The Friday Night Choir – featuring Gemma Cox, Ryan O'Neill (Blueberry Rouge), Mossy Ryans (Binmen) and Pete O'Hanlon (The Strypes). Following the gigs, the band are set to head into the studio to record the singer-songwriter's eagerly anticipated debut album.
The Waterford show will be a special triple headliner, with Tadhg performing alongside deafMONKEY and Birds of  Burden. The Cork gig, meanwhile, will be a double headliner with Cork-based BRIARS.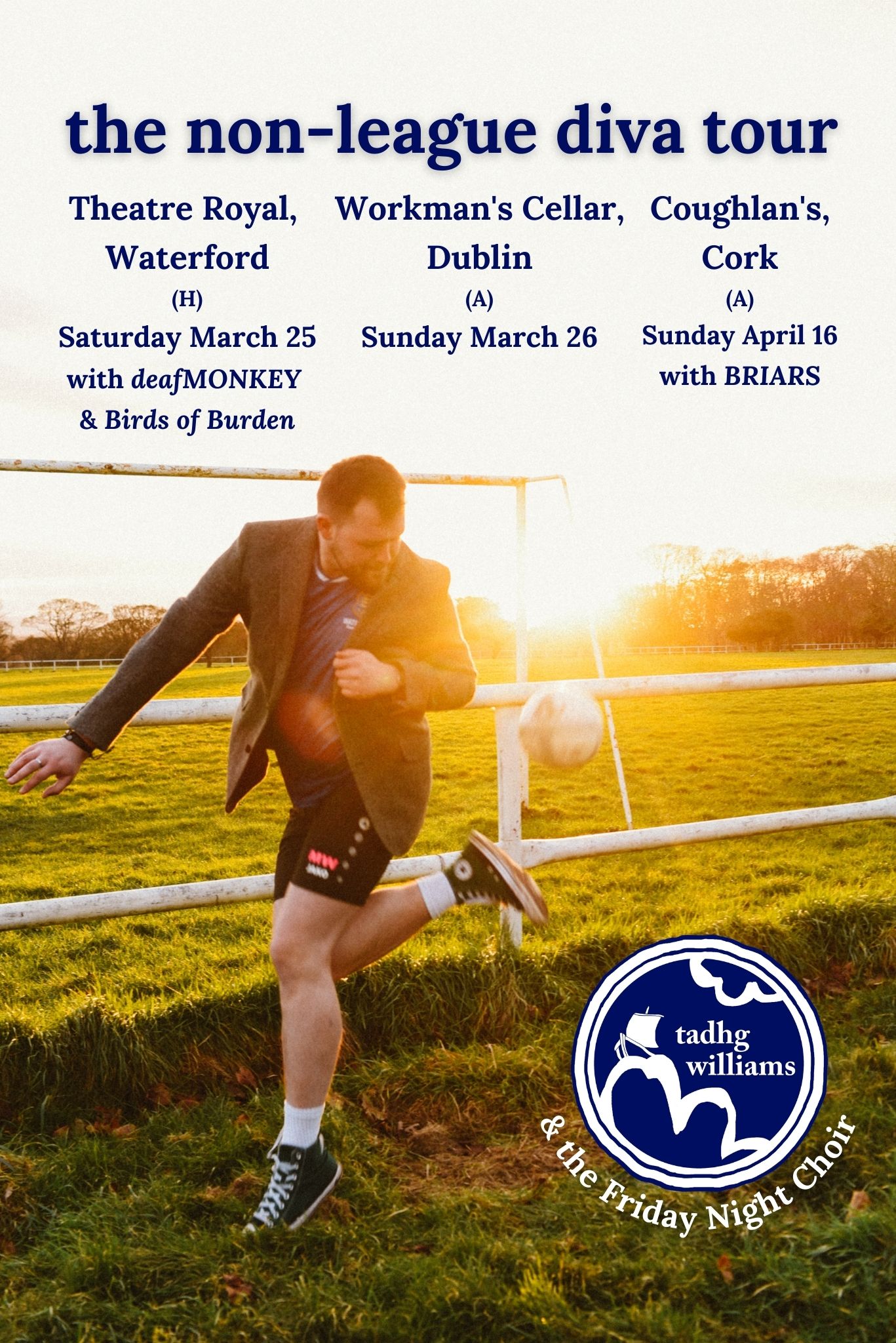 Advertisement
Following his lauded 2021 singles 'The Summer Song' and 'The Hope Song', you can expect Tadhg's debut album to further cement his reputation as one of the most compelling lyricists and promising singer-songwriters in the country.
Tickets for the tour are available now at tadhgwilliams.com/fixtures.