Ben Platt reprises his Broadway performance as Evan Hansen, the lonely and unpopular high-schooler, nursing a broken arm in a cast and on all sorts of anxiety medication, whose therapist has got him writing tragically upbeat letters to himself.
Dear Evan Hansen, the film adaptation of the Tony Award winning musical - directed by Stephen Chbosky - lands in cinemas today. The production stars Ben Platt (Pitch Perfect, The Politician, The Book Of Mormon), respiring his role from the stage production.
Exploring mental health, social media and grief, the musical is complex and asks uncomfortable questions about the burdens young people take upon themselves, and how we learn to cope more openly, and more honestly. These weighty themes are interesting to see explored in a musical, but the songs provide emotional, inspiration and insight into the complex characters.
Audiences who got to see Dear Evan Hansen onstage fell for the beautiful soundtrack, but thanks to Spotify, the songs have found even more fans online, with the original Broadway recordings of the songs receiving millions of listen every month. Ben Platt's performance of 'Waving Through A Window', an emotional song for people who have ever felt insecure or overlooked has over 130 million listens, and the uplifting, hope-filled 'You Will be Found' has over 70 million listens.
With such popularity, it's no wonder that Ben Platt wanted to keep his lead role in the film and perform the songs himself, but the re-release of the film's soundtrack features some bonus performances and covers, giving fans even more gorgeous versions of the songs.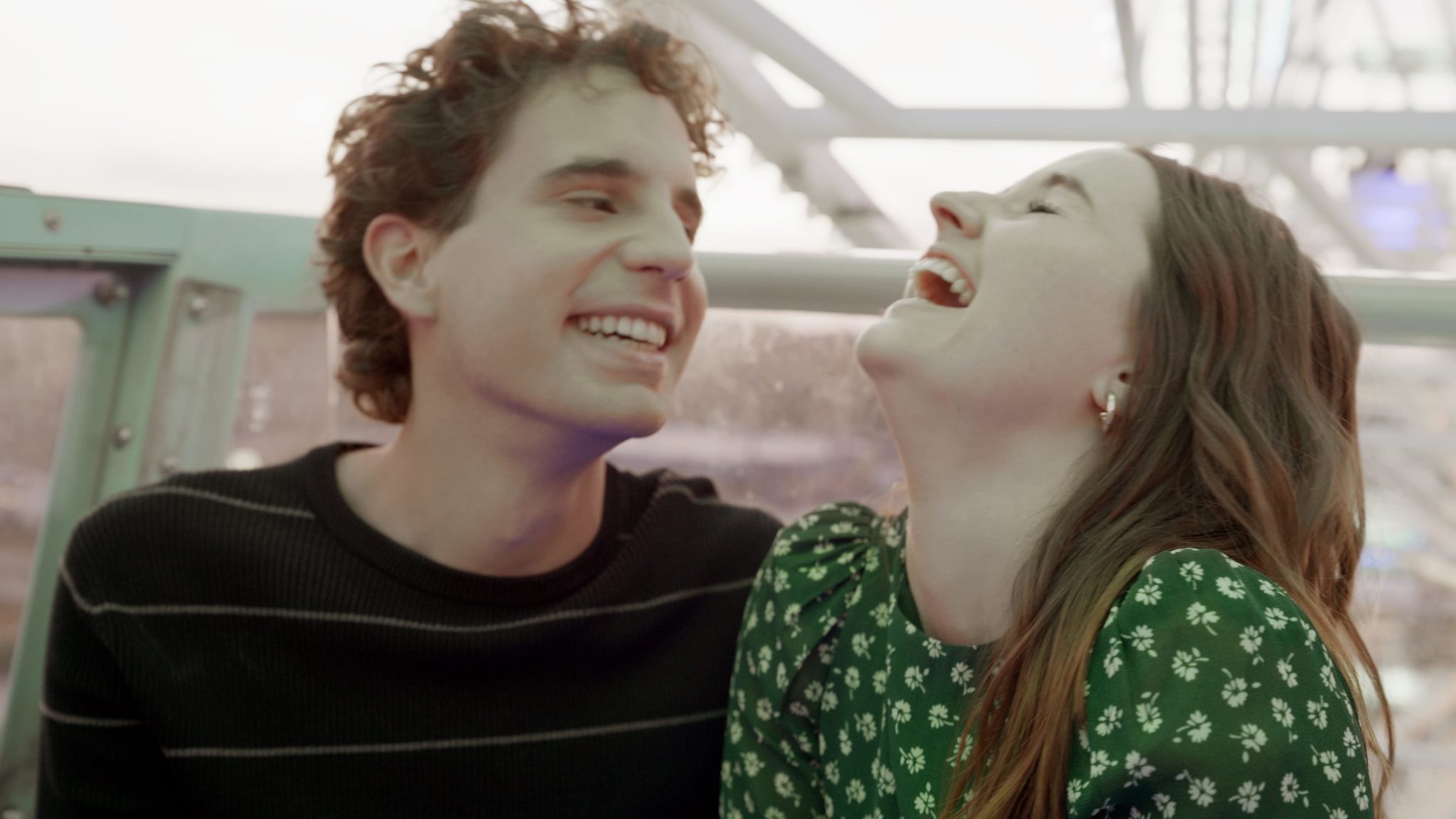 Here are some of our favourite additions to the film's soundtrack:
'Waving Through A Window' by Tori Kelly
The stage musical's most beloved song (according to Spotify listens, at least), this song is sung by lead character Evan Hansen, and details his experience of social anxiety and his desire to be accepted by his peers and classmates. The song is a moving cri de couer, introducing us to the struggles of this gentle, conflicted student, and is a moving, relatable pela for connection.
The song has been hugely popular and has been covered by multiple artists and stage performers, including Owl City, Katy Perry, Darren Criss, James Corden, and Cuecliché. But it's American Idol alum and American pop singer Tori Kelly who has recorded a cover especially for the film's soundtrack, which you can watch below. Get ready to find yourself belting this one out in your car for weeks:
'You Will Be Found' by Sam Smith, featuring Summer Walker
One of the hit songs from the musical, 'You Will Be Found' is a powerful, emotional and uplifting song that reassures people that they are not alone in their struggles – and so there's no one better than Sam Smith to deliver the emotion with powerful, beautifully performed vocals. With American singer Summer Walker adding some gorgeous harmonies and a verse, the cover is a beauty.
Watch the official music video below:
'The Anonymous Ones' by SZA
Dear Evan Hansen deals with teen depression, anxiety and suicide, and much of the plot centres on characters trying to overcome their sense of isolation and shame regarding their own struggles with mental health.
One of the songs, written specially for the film adaptation and performed by Amandla Stenberg (The Hunger Games, The Hate U Give) is titled 'The Anonymous Ones', and addresses the "anonymous" teenagers and adults who struggle with their mental health silently – and assuring them that they're not alone. The song has also been covered by SZA, and you can watch the official music video below:
'Only Us' by Carrie Underwood, and Dan + Shay
A lot of the songs in Dear Evan Hansen are about feeling disconnected and alone – or are about communities coming together – families, friends, classmates – to support each other, but 'Only Us' is one the musical's duets between two characters seeking to connect with each other, and have a fresh start. The romantic duet has been covered by country star Carrie Underwood, and pop duo Dan + Shay. Watch the video below:
'A Little Closer' by Finneas
Finneas may be best known for producing music for a little artist called Billie Eilish, but he's also a successful solo artist, and he lends his gently, soulful vocals to the Dear Evan Hansen film soundtrack, covering 'A Little Closer', a song about how it feels when you lowly start to emerge from a difficult and lonely period, and start to feel more hopeful and connected to the world.
Enjoy Finneas' acoustic performance below:
Dear Evan Hansen arrives in cinemas today.