Listen to the lead single from the project, 'Emotion Sickness', below.
Seattle rockers Queens of the Stone Age have announced their long-awaited 8th studio album, out June 16th on Matador. The follow up to 2017's Villains features new single 'Emotion Sickness', featuring a video from Liam Lynch which will premiere tomorrow.
In Times New Roman... is described as "raw, at times brutal and not recommended for the faint of heart". Founder Joshua Homme's most acerbic lyrics to date are buoyed by the instantly identifiable QOTSA sonic signature, expanded and embellished with new and unprecedented twists in virtually every song.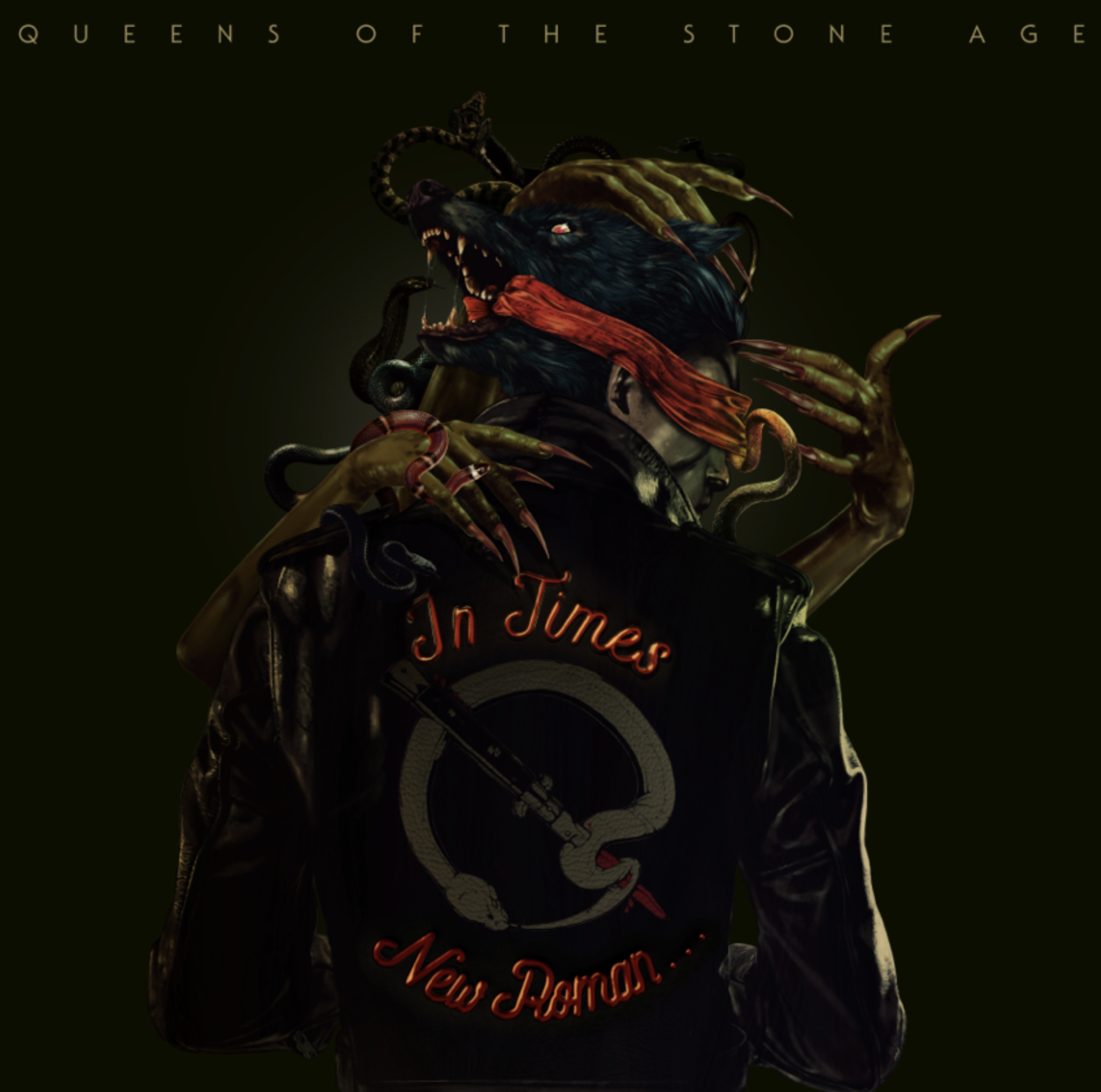 In Times New Roman… is the sound of a band creating the music its own members want to hear, while giving the rest of us a sonic forum in which to congregate.
"The world's gonna end in a month or two," sings Homme. Troy Van Leeuwen, Dean Fertita, Michael Shuman and Jon Theodore are exploring the apocalyptic nihilism with epic soundscapes.
Advertisement
The first offering from In Times New Roman… is 'Emotion Sickness', which wraps audiences in hypnotic choruses and off kilter grooves - punctuated by tinges of psychic turbulence.
The band's eighth studio album was recorded and mixed at Homme's own Pink Duck Studios, with additional recording at Shangri-La. The album was produced by Queens of the Stone Age and mixed by Mark Rankin. The project will be available across all digital platforms and on vinyl and CD on June 16th.
Artwork and double LP gatefold packaging designed by long time collaborator Boneface.
Pre-order the new album here.
Tracklist:
Obscenery
Paper Machete
Negative Space
Time & Place
Made to Parade
Carnavoyeur
What the Peephole Say
Sicily
Emotion Sickness
Straight Jacket Fitting
Advertisement