A brand new festival is reawakening Ireland's connection to its ancient pagan past and traditions.
This year, Ireland will reclaim its rightful heritage as the birthplace of Halloween! Celebrated worldwide, the great feast of Halloween has its roots in the ancient Celtic harvest festival of Samhain, which originated on our shores over 3,000 years ago. Samhain marked the division of the year between the lighter half and the darker half, and it was said to be when the veil between this world and the next was at its thinnest.
Named after the legendary, shape-shifting harbingers of fortune (both good and bad!), 2019's Púca Festival is designed to capture the original and authentic spirit of Samhain across what promise to be three breath-taking nights of music, food, light and spectacle. Set to take over three towns in Ireland's Ancient East, the festival will open with the time-honoured tradition of lighting the Samhain fires at the Hill Of Ward in Athboy, which will ignite a haunting three day programme of theatre, music, film and light installations in Drogheda, one of Ireland's oldest towns.
The venerable Boyne-side citadel will be illuminated by de:LUX music and light installations, drawing inspiration from Irish folklore and the spirits of Halloween. Drogheda will also welcome some fantastic musical performances from Louth's own superstar in the making, David Keenan, and experimental musician Sive (Crescent Concert Hall, November 1); and singer-songwriter Lisa O'Neill (Crescent Concert Hall, November 2). Candlelit Tales will also be on hand to recount The Shadows of the Tain, aided by magical shadow puppetry and live musical accompaniment; and Droichead Arts Centre will host a live-scoring of the legendary silent horror film Haxan.
Advertisement
At Trim Castle, the grounds and surroundings will be brought to life by a host of illuminations and interactive interventions, including aerialists, Púca performers, large scale projections, laser shows and a food & crafts market. The castle's Porchfield will also host The Trim Castle Concerts, featuring some of the nation's most exciting artists.
TRIM CASTLE CONCERTS
JERRY FISH'S PÚCA SIDESHOW October 31
Who better to pierce the veil between this world and the next than Ireland's very own shapeshifting ringmaster extraordinaire, Jerry Fish? Part showman, part shaman, Fish has a carny soul and is a constantly evolving artist who has always favoured innovation over orthodoxy. To kick off the Púca Festival's Trim Castle Concert Series, Jerry will resurrect his hugely popular Electric Sideshow, for an unholy night of devilish Halloween entertainment. Expect everything from circus, burlesque and cabaret, to music, mischief and sideshow performers, as Jerry's legendary live show dissolves the boundaries between the sacred and profane, the performer and the audience.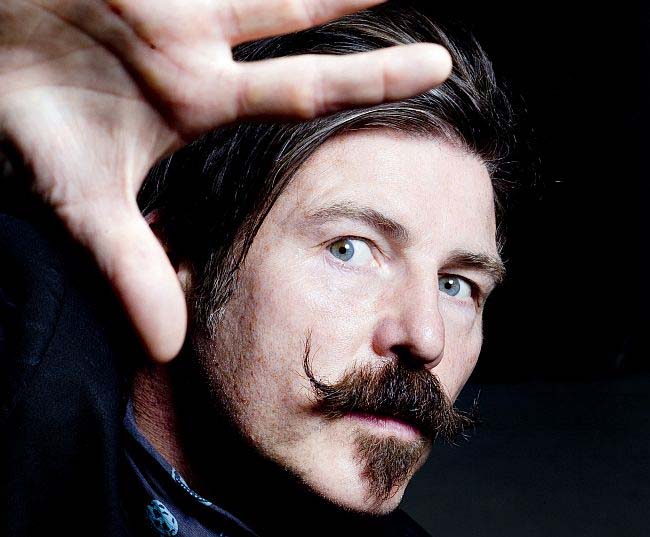 BREAKING TUNES PÚCA NIGHT November 1
Showcasing the very best of Ireland's next generation of musical talent, this night features three home-grown bands who are all making waves on the local scene.
Advertisement
Æ MAK
Good luck pinning down the sound Dundalk native Aoife McCann creates with Æ MAK, geographically or otherwise. The irreverent sonics and rhythmic delivery bursting from every tune prove that this outfit are impossible to pigeonhole. Recent track 'We Have It Right Here', meanwhile, effectively reinforced the sense that Æ MAK create a world that's always worth visiting.
JUST MUSTARD
Since the release of their outstanding debut, Wednesday, Just Mustard have barely had the chance to catch their breath. Their debut album showcased the band's raw and entirely unique approach to experimental noise-rock, and earned the Drogheda five-piece a cult following on both sides of the Irish Sea, as well as a coveted Choice Music Prize nomination for Album of the Year.
PILLOW QUEENS
Rising Irish stars, Pillow Queens, burst onto the scene with their debut EP Calm Girls in late 2016. Since then they've been championed by Hot Press, lauded by every critic worth their salt, hailed by BBC 6 Music's Steve Lamaq as "deceptively infectious, with sharp hooks and sharp nails", and been nominated for the Choice Music 'Song Of The Year' accolade for their single, 'Gay Girls'.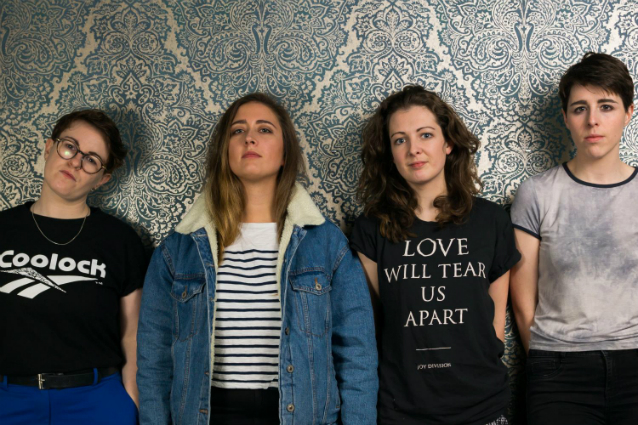 Advertisement
KORMAC & THE IRISH CHAMBER ORCHESTRA November 2
Championed by a host of those in the know, from Annie Mac to DJ Yoda, KORMAC started out as a hip-hop DJ – but has since racked up over 20 million Spotify streams. His recent collaborations with fellow Irish artists Jafaris, Saint Sister, Jack O' Rourke and Loah have attracted massive radio play, and he has sold out shows across the UK and Ireland and been nominated for the Choice Music Prize. This acclaimed beatmaker, producer and performer will bring his stunning multimedia Equivalent Exchange, which debuted to huge acclaim at Vicar Street, to the closing night of the Púca Festival – for which he'll be joined by his Big Band and the Irish Chamber Orchestra. Expect a stunning, genre-smashing show.
For more details about all the events happening as part of Puca Festival, go to pucafestival.com