Listen to some of our favourite new Irish tracks of the week below.
Soda Blonde, 'Small Talk'
One of the most underrated and talented bands in Ireland came back with a bang this week, not only releasing their latest single 'Small Talk', but also announcing their debut album of the same name, and throwing in a run of Irish and UK tour dates to boot. The single, an impeccably controlled alt-pop banger, sets the album up to be one of the most exciting releases in Irish music in 2021.
Tommy Cullen, 'Night Moves'
The latest in Tommy Cullen's series of home-recorded singles, 'Night Moves' is a delicate ode to yearning for contact in a time of universal hurt. The track, written during the first lockdown, establishes the Dublin singer-songwriter as a remarkable emerging force in Irish music.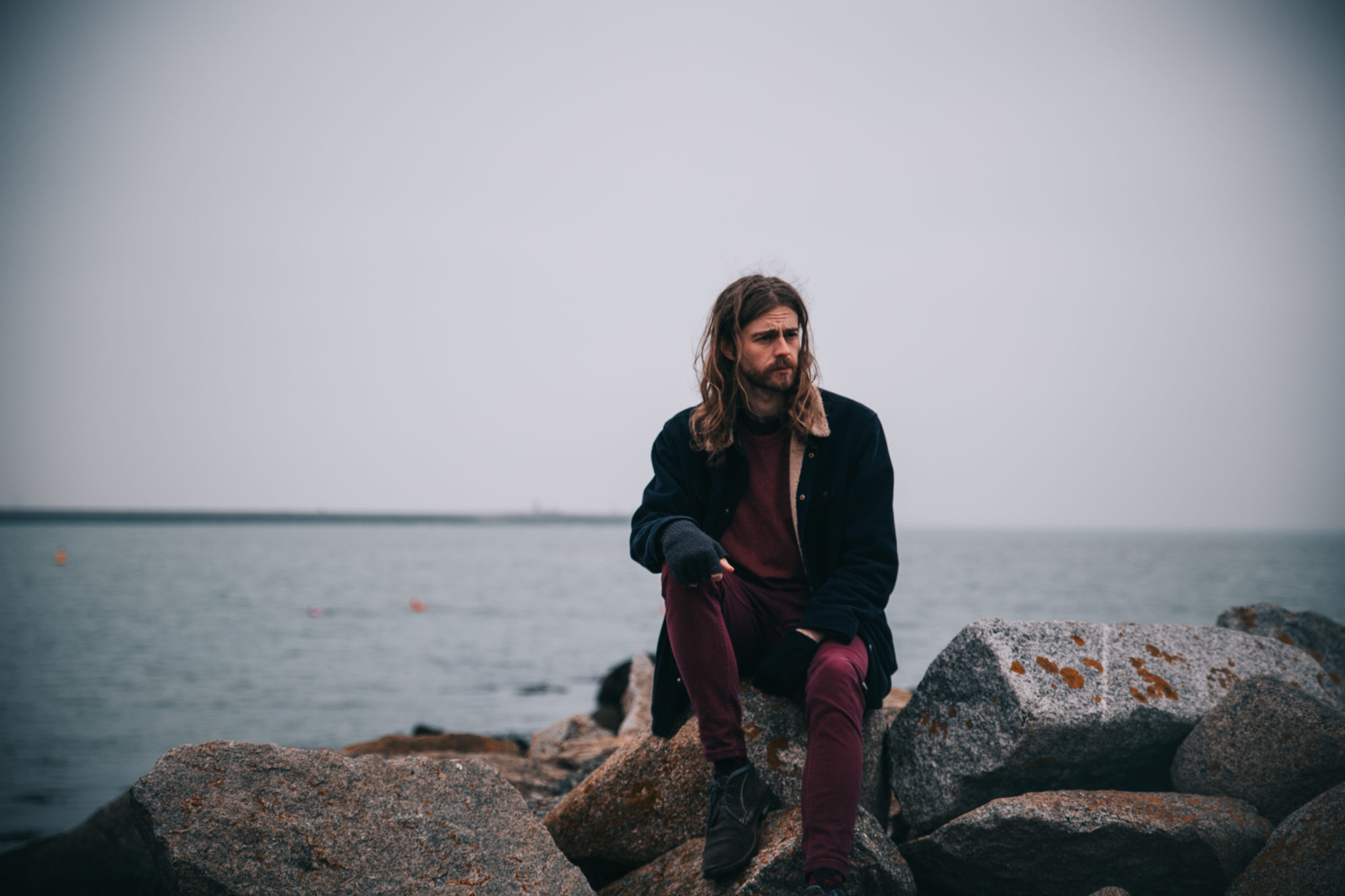 Advertisement
Lenii, 'Straitjacket'
An electro-pop gem from fast-rising star Lenii, 'Straightjacket' is a radio-ready triumph, full of infectious choruses and an irresistible beat.
For Those I Love, 'The Myth / I Don't'
A highlight from For Those I Love's powerful eponymous debut album, out today, this poignant and unabashedly vulnerable track fuses gritty spoken-word poetry with sleek and elegant electronic production.
Wild Youth, 'Weekend Rockstars'
One of the standout tracks from Wild Youth's brand new EP Forever Girl – out today – 'Weekend Rockstars' is an exhilarating pop track, packed with the clever lyrics and trademark energy that has established the Irish group as one of the most hotly tipped acts in the country.
HAVVK, 'No Patience'
Advertisement
The rock group premiered 'No Patience' with us earlier this week, and the track expands and builds on their ethereal post-rock sound. The group add a layer of tension to the compelling single with distorted guitars of the verses juxtaposing lead singer Julie's clear, soaring vocals.
Darcy Faith, 'Bubbles'
After a two-year hiatus, Darcy Faith returns with 'Bubbles' – the first single from her highly anticipated debut EP, Self-Medicated. Featuring experimental production and captivatingly raw songwriting, the track marks Darcy as one of the country's most thrilling emerging artists.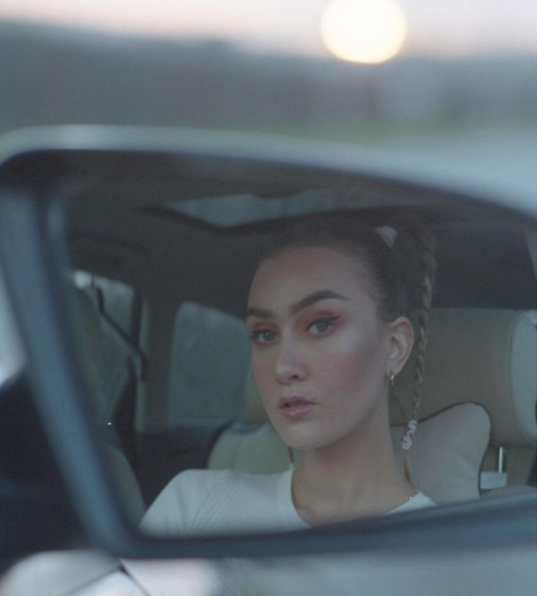 Mike Roche, 'Rewind Time'
Ahead of the release of his debut EP – out this summer – Mike Roche returns with 'Rewind Time'. The poignant new single explores the pain that comes with losing a loved one, while ultimately finding hope in the act of moving on.
Emiji, 'Parks and Alleys' ft. NCH Gamelan Orchestra
Advertisement
Emiji – also known as Marcin Ciszczon, the co-founder of one Ireland's most successful independent production houses, Diffusion Lab – releases his debut album, My Journeys, today. The moving project explores the profound themes of mental health, the healing  power of nature, and the benefits of holistic medicines. The stunning penultimate track 'Parks and Alleys' features the renowned National Concert Hall Gamelan Orchestra.
ADGY, 'Never Let You Go'
Donegal artist ADGY joins forces with one of Italy's most-streamed pop producers Glaceo for the irresistible new track 'Never Let You Go'. ADGY – whose debut single 'Like You Do' has clocked up over 2 million streams across Spotify and YouTube – has been collaborating with different producers over lockdown, and has several exciting new projects in the pipeline.
Jim McHugh, 'Hey Jimbo'
Monaghan singer-songwriter Jim McHugh gives another taste of what to expect from his highly anticipated upcoming third album, Pretending To Wake Up (out on May 28) with his new single 'Hey Jimbo'. The hard-hitting track is centred around themes of past relationships and unrequited love.
Robbie Monaghan, 'Sorry'
Following a high-profile on 2019's The X Factor: The Band – reaching the semi-finals – Robbie Monaghan shares his debut single, 'Sorry'. The 19-year-old singer-songwriter explores themes of regret and heartbreak on the track – which has placed him on course for a mainstream breakthrough.
Advertisement
Peter Doran, 'Blue Mountains', ft. Haley Heynderickx
Ahead of the release of his upcoming album Voices (out May 7), Peter Doran shares his stunning new track 'Blue Mountains'. Incorporating elements of folk, Americana and country, he's joined on the track by American songwriter Haley Heynderickx.
Paddy Casey, 'Won't Take Much'
One of Ireland's most celebrated singer-songwriters, Paddy Casey, announces his upcoming fifth album, Turn This Ship Around (out this summer) with the release of a brand new single, 'Won't Take Much'. The tracks reflects the upbeat, guitar-driven side of the first part of the album – while the second half is set to embody a more laid-back, acoustic energy.
Saint Sister, 'Karaoke Song'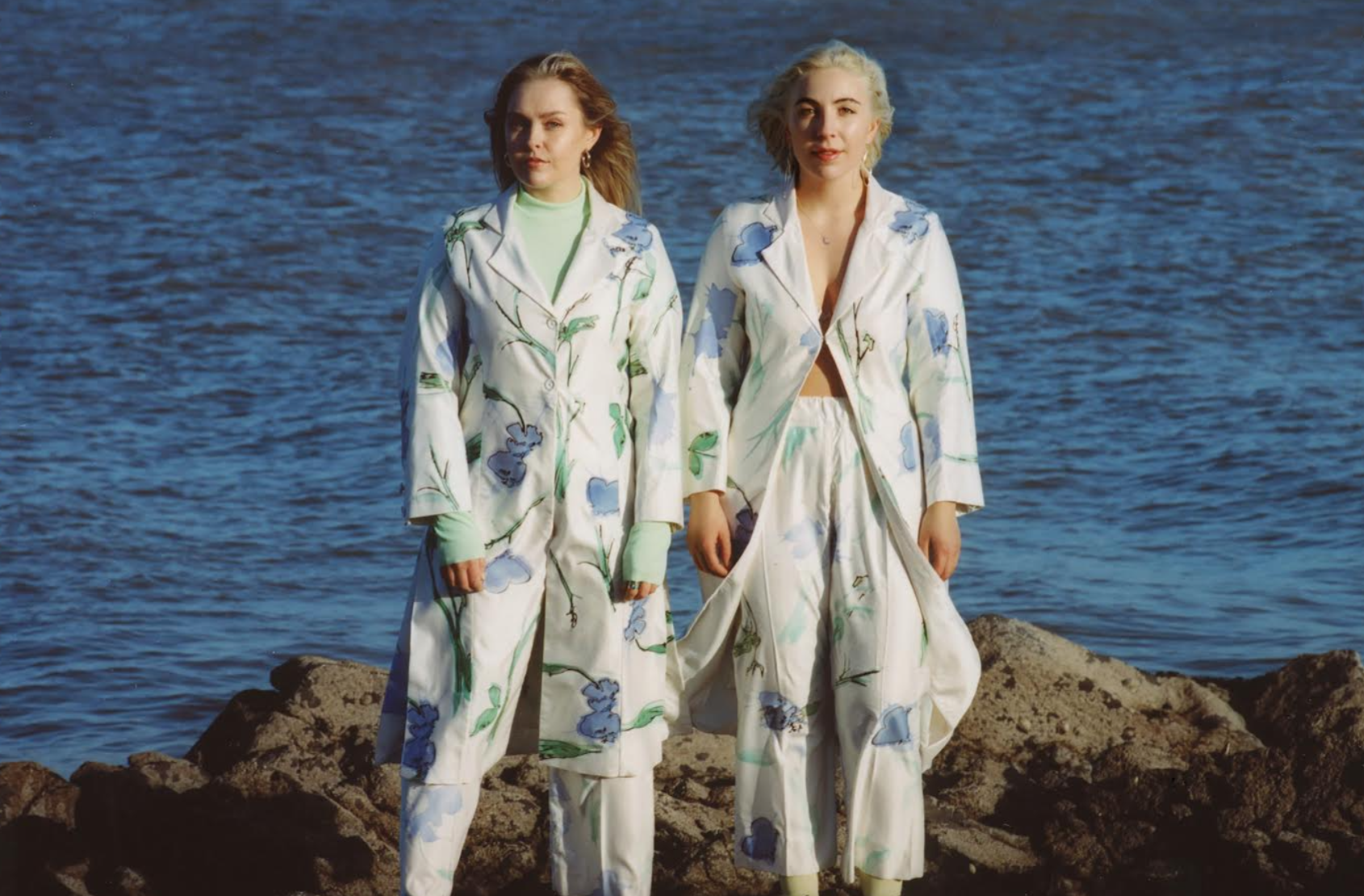 Warren, 'Never Been This Close'
Advertisement
Dublin-based artist Warren continues his path to stardom with 'Never Been Close'. The radio-ready track finds him exploring the feelings of hope and excitement that come with the early stages of a relationship, and teaming up with Canadian singer-songwriter Kate Morgan – who has previously written for the likes of The Chainsmokers and Gryffin.
Halli, 'Your Love (My Way)'
An infectious, minimalist electro-pop tune, 'Your Love (My Way)' is a song about selfish love, born from the delusions of expectation. The energy is both desperate and unrestrained, as the music and words spiral from self pity, towards a place of self reflection.
Calum Agnew, 'Don't Think About It'
Following the release of his debut single, 'Crazy' – which reached No.1 on the Irish iTunes charts –17-year-old singer-songwriter Calum Agnew is back with 'Don't Think About'. Drawing influence from the likes of Amy Winehouse, Billie Eilish and Hozier, the hotly tipped Meath artist recorded vocals for the track in his bedroom over lockdown.
Dunx, 'One Of Us'
After several years working in the studio and on the road as an engineer, guitar/keyboard tech and producer with U2, Dunx returns with his second single, 'One Of Us'. With a sound grounded in surf blues and desert rock, the Irish/Australian artist is poised for a major international breakthrough.
Advertisement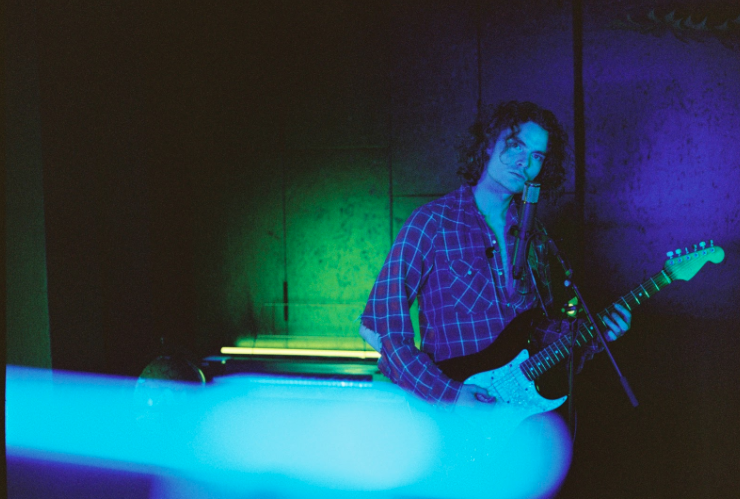 Cousin Tablet, 'Whatever Happened To Betty?'
Featuring some of the country's most celebrated musicians and performers – including special guests Juliana Erkkonen (The Raines), Anto Thistlethwaite (The Waterboys; The Saw Doctors), and Dave Clancy – 'Whatever Happened To Betty?' is the debut single from Cousin Tablet. The powerful track, which draws influence from Springsteen and The Waterboys, explores the horrors of the Mother and Baby Homes through the story of one woman.
Martin Ocean, 'Yeah Yeah'
Following the release of 'Get The Cheque' last month, rising Sligo star Martin Ocean continues to establish himself as one of the most exciting voices on the Irish hip-hop scenes with 'Yeah Yeah', produced by L.A. Justice. The track explores themes of mental health, as he draws motivation from the darkness of his past experiences.
Echotal, 'Melting Ice' feat. Jo Quail
This long-awaited collaboration between Echotal (aka visual artist) David Rooney and Jo Quail, produced by God Is An Astronaut, was inspired by the landscape of Iceland. Echotal was born out of Rooney's need to interweave and reconcile his two creative forms.
Advertisement
Kʒːlu, 'Kush On Anon'
Cork-based artist Kʒːlu (Curlew) is a solo project by musician and composer Patrick Hatchett, an established guitarist, re-mixer and producer. With a sleek, Rain Dogs-like production style that gives way to a groove-laden funk track. This artist is going to be big – you'd better thank us for introducing you early on.
NÍV, 'Home'
Drawing inspiration from the folk stylings of Damien Rice and Joni Mitchell, as well as the raw roots of Irish trad, NÍV is back with her first release of 2021. 'Home', a tender track penned during the first lockdown, serves as further evidence of the Kildare artist's phenomenal songwriting chops.
Lucy Gaffney, 'Star Sign Lover'
A delicate indie rock tune that harks back to girl groups of the 90s, Lucy Gaffney's 'Star Sign Lover' is setting her up to be one of the most talked-about artists in the country. It's only a matter of time!
Chaya, 'Calling'
Advertisement
Dublin-born multi-instrumentalist and producer Chaya shares his first release of 2021, 'Calling', on Warner Records. After spending his formative years in Ireland – fascinated by the works of classical composers – he relocated to New York, studying at NYU's Clive Davis Institute, and immersing himself in the underground scene. His new single offers a taste of what to expect from this remarkable artist in the months ahead.
Uly, 'cold water (c-side)' 
It's the first birthday of Uly's lo-fi gem about writer's block and sea swims, so in celebration, the bedroom-soul artist released a stunning instrumental version of the track, complete with sea sounds and a killer horn section.
Listen to the Hot Press 'New Irish Songs To Hear This Week' playlist below.
RELATED