Listen to some of our favourite new Irish tracks of the week below.
Rachel Mae Hannon, 'Alright'
Following the release of her debut single 'Be In Love' last year, Rachel Mae Hannon's powerful blend of rhythmic pop and neo-soul returns on 'Alright'. The track, which explores themes of recovery and rediscovery, is the first single from the Monaghan-born, Dublin-based artist's upcoming EP, Like It Is - recorded at home during lockdown. 'Be in Love', the debut single from Hannon, was released back in July 2020 and caught the attention of the music industry in Ireland.
David Keenan, 'Bark'
The Dundalk singer-songwriter gives us another taste of what to expect from his upcoming second album "WHAT THEN?" (out October 15) with 'Bark'. Exploring a thrilling new direction in his sound, David Keenan describes the track as "an endorsement of irreverence, a wired psyche in flux, wildly howling itself to order." "WHAT THEN?" was recorded at Black Mountain Studios, and produced by Jonathon Mooney of indie-rock band Other Lives.
Jack O'Rourke, 'Opera On The Top Floor'
Advertisement
Arriving as the first taste of Jack O'Rourke's upcoming album, My Own Valhalla, 'Opera in the Top Floor' was inspired by the iconic Mike the Pies venue in Listowel,  and the stacks of opera records Michael, the previous owner, kept hidden away on the top floor. The poignant track features violinists Maria Ryan, (Crash Ensemble) and Lucia Mac Partlin (Strung), David Kenny on viola and Aisling Fitzpatrick on cello, while renowned composer Cormac McCarthy arranged the score for strings.
Zach James Douglas, 'Even As The Knife Went Through'
Following the release of his debut solo single 'Something / Anything' earlier this year, Tallaght producer and songwriter Zach James Douglas is back with a dazzling new single, 'Even As The Knife Went Through'. Drawing influence from the likes of Sylvan Esso, Grimes and Maribou State, the track explores intimacy and trust issues in the wake of destructive relationship, and features guest vocals from Saoirse. 2021 is set to be an exciting year for Zach, even if the first half of it will most likely be enjoyed through his ageing laptop screen while sitting at his parent's kitchen table.
Arthur Valentine, 'Track 3'
'Track 3' marks the final song from Cork act Luke Aston's forthcoming debut EP under his Arthur Valentine moniker, Splitscreen. Reminiscent of the likes of Frank Ocean, BROCKHAMPTON, SZA and The Internet; Aston's knack for lyrical confession and DIY bedroom minimalism marks him out as a trailblazer in the Irish industry. A member of the Hausu Collective, 'Track 3' is accompanied by a '90s Daytona-inspired video game created by Neil O'Sullivan Greene. The latest number brings the Splitscreen sound into full focus with high-energy beat-switches and bright, summery R&B production.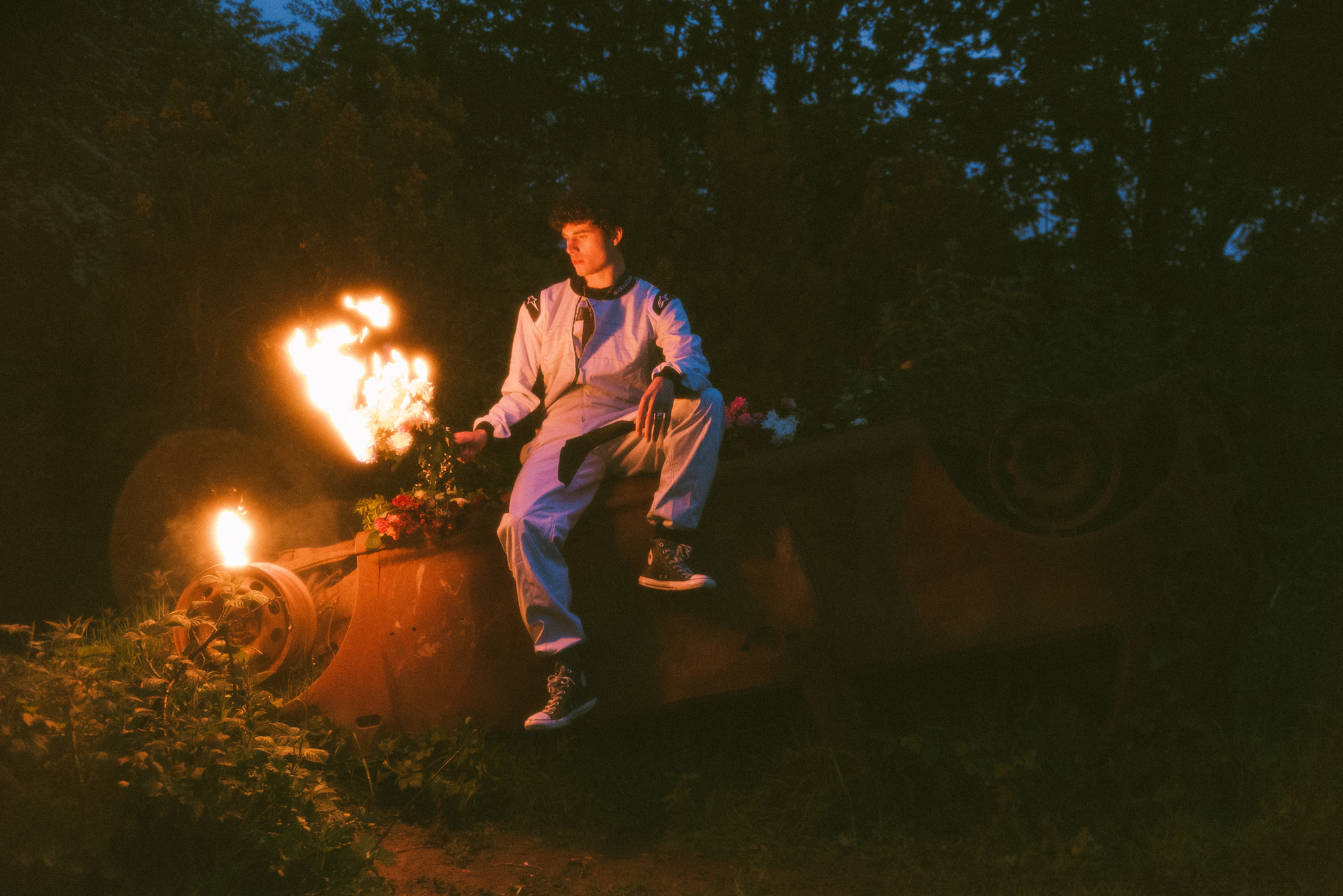 SJ Talbot, 'Easy For Me'
Advertisement
Clontarf pop singer SJ Talbot's second single, 'Easy for Me', is a sleek, passionate, and soulful electronic pop track. It features intelligent songwriting, a mature blend of soul and dance-pop, and an irresistible hook. Depicting the push and pull of resisting old habits, 'Easy for Me' marks Talbot as a songwriter who has put deep thought into her craft. The 23-year-old BIMM Dublin graduate takes inspiration from the likes of Duffy, Amy Winehouse and Nina Simone.
Rowlette, 'Don't Ask Me What I'm At'
Hailing from Co. Mayo, Rowlette has made a name for herself on her distinctive, gripping writing style. 'Don't Ask Me What I'm At' is a tongue-in-cheek pop anthem that the young singer-songwriter penned after finishing school, when she grew tired of being asked what she was doing and what she wanted to be.
The Raines, 'Love Is Sublime (Til It Draws Out Its Gun)'
Americana folk trio The Raines - made up of Ruth Dillon, Juliana Erkkonen and Yvonne Tiernan - have launched their highly anticipated second single 'Love is Sublime ('til it Draws Out its Gun)'. The Galway-based outfit bring an up-tempo summer single to the mix, featuring band's vocal harmonies, captivating strings and illuminating chemistry. The follow up to their impressive debut 'Bare Feet On Grass' was penned as their version of a "folk cowgirl song, that feeling of falling madly in love".
Elina Filice, 'Let's Get Lost'
Toronto-born, Ireland-based singer-songwriter and spoken word artist Elina Filice has released a new single in celebration of Pride Month, 'Let's Get Lost'. The dance-pop anthem celebrates the coming out experience, and getting lost in order to truly find yourself. The song departs slightly from Elina's usual sound into a world of colourful synth-pop, driven by an irresistible disco groove. Produced by Viscose, 'Let's Get Lost' incorporates rhythmic guitars, driving synths, and a percussive beat over powerful lyrics.
Advertisement
milk., 'In LA.'
Four-piece Dublin alternative pop band milk. have returned with new single 'In LA.' Reminiscent of The 1975's soundscape, the new track features an infectious hook and ear-catching guitar riff. April single '2' featuring Search Party Animal recently followed on from the outfit's singles 'I Hate the Way You're Looking at Me Lately' and 'You & I', which built up impressive streaming numbers and radio play in the UK and Ireland. The outfit's upcoming EP is set to firmly cement their breakout status.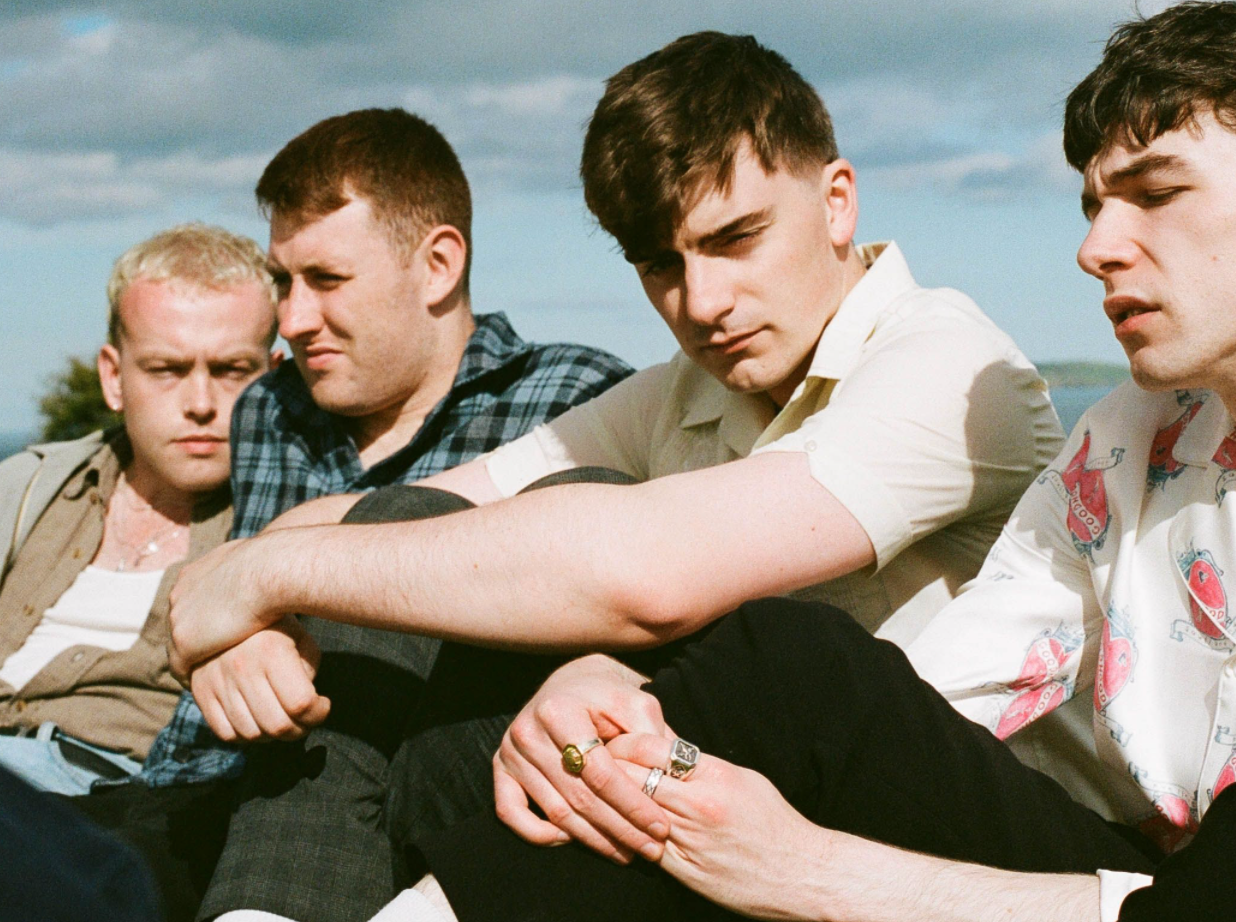 Founded by members Mark McKenna, Conor Gorman, Conor King and Morgan Wilson, milk. launched on New Years' Day in 2019.
Cherry Dragon, 'Starlight'
London based Irish-Nigerian artist Cherry Dragon is continuing to make her mark with the raw and pensive new track 'Starlight'. Following on from her previous track 'Altar', Cherry Dragon deftly blends understated melodies over an emotional vocal delivery. Produced by Utters (Chronixx, Maverick Sabre) in London, it's a song "written about carving out your own path to walk". With an absent father and a mother who brought her through four different religions by the time she was 7, it's clear why there is such poignant emotion in Cherry Dragon's music.
Marcus, 'The Juice'
Advertisement
This vibrant track from rising alternative hip-hop artist Marcus features a catchy hook and a carefree beat, making it a perfect summer anthem. Produced at Grouse Lodge by Alex Borwick, the song showcases Marcus' varied influences. Growing up in a musical household, Marcus was exposed to greats like Bob Dylan, David Bowie, and Bob Marley, but also was encouraged to follow his love for hip-hop. These two polarising tastes are what first engaged the young artist to create his own direction.
Rodney Paz, 'Hopefully'
In a concise verse and hook over a stripped back production, Paz reminisces about the highs and lows that follow a euphoric come-up and debilitating come down. 'Hopefully' was originally made in 2019, as an ode to the bittersweet discovery of the now-gone rickshaws and the illegal paraphernalia sold by its drivers. The cover art was created by Irish artist, Weepy Woopy (aka Grainy Patch), while the track was mixed by New Machine. Paz opted to start a new series called Throwaway Thursday to service his ever-growing audience as he prepared for his debut project and singles.
Havvk, 'Automatic'
The third single from their highly-anticipated debut album, 'Automatic' steers ethereal post-rock band HAVVK in a reflective direction. The verses are charming and gentle, but the starker choruses and stabs of grunge permeate the powerful track. The song is about looking back at teenage years and acknowledging the emotional highs and lows of that time.
Ruby Ivy, 'Made To Be Yours'
Lockdown in her hometown of Cork, found singer-songwriter Ruby Ivy focusing on releasing her own compositions herself, as well as honing her producing skills. She recorded and arranged all the vocals on her latest single, 'Made To Be Yours'. The track was written in London and Ivy spent 9 months evolving it from piano ballad to the personal, modern-yet-classic track she had in mind.
Advertisement
Alex Gough, 'Pocket Change'
Waterford drummer, rapper and producer Alex Gough has dropped a fun new track today, 'Pocket Change', alongside a self-directed video of him skating around Cork. The 2000s-influenced song came about while "messing" with instrumentals one night, inspired by the production work of Timbaland, Pharrell and Chad Hugo. Gough's trademark fusion of hip-hop and jazz, paired with an easygoing, self-deprecating wit, showcases itself perfectly on his January 2021 mixtape - BONUS FEATURES (Live at The Clinic).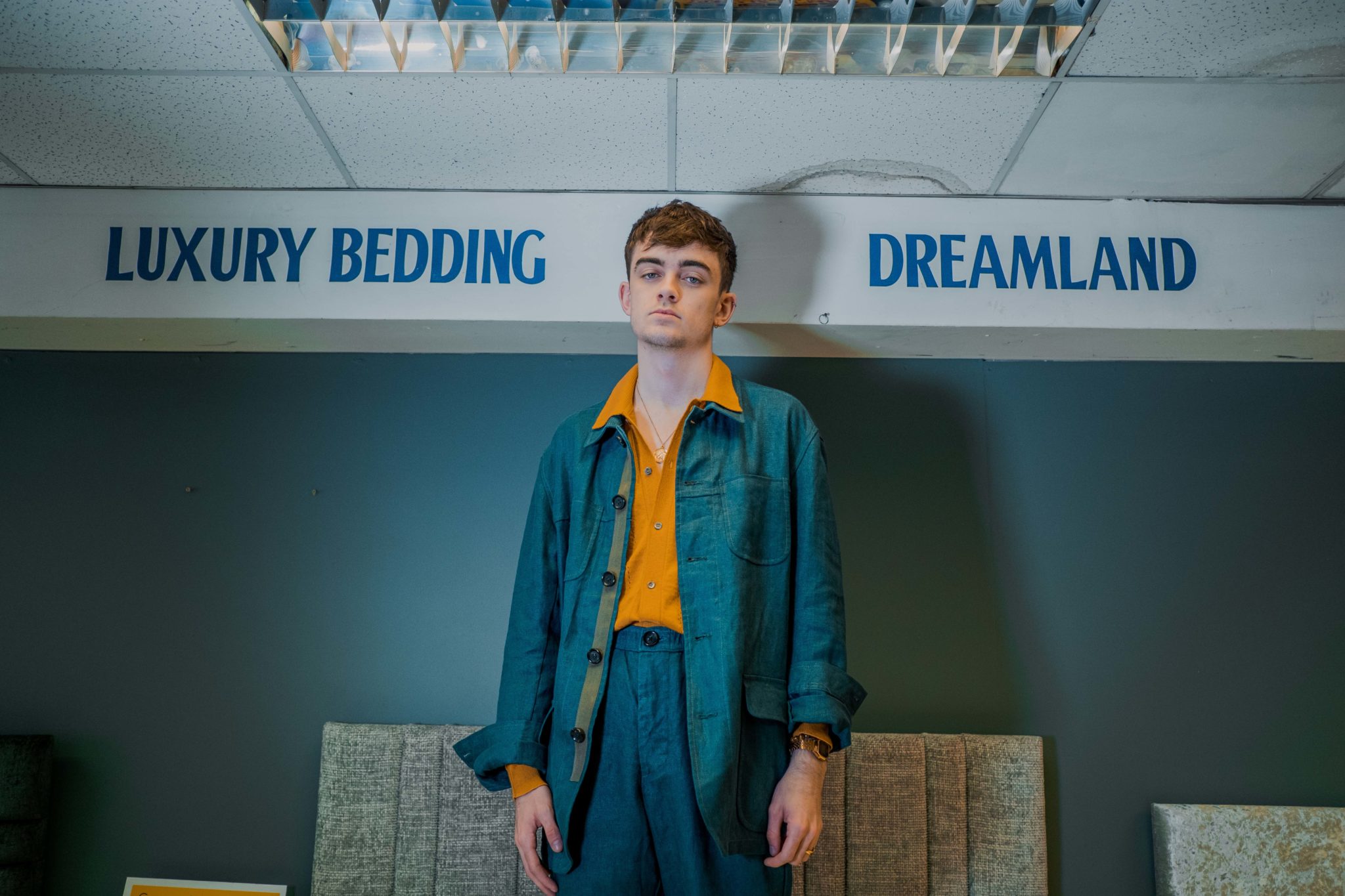 49th & Main, 'Homesick'
Irish independent duo 49th & Main (Patrick King and Ben O'Sullivan) exploded onto the scene in 2020 after releasing a string of successful singles, from 'Good Life', 'Don't You Like It?', 'Catching Eyes', and 'Party Alone' to 'Lost With You', 'Raw Mixer' and 'Midnight Juice'. Their new track 'Homesick' features the vocals of Sarah Carton, is an effortlessly smooth blend of R&B and soulful bass beats. Electronic synth-heavy production is overlain perfectly by Carton's honey-toned voice; it's another impressive effort.
Cat, 'baby, blue'
Fresh from the release of their debut single 'Slipping' in March; Dublin-based, Cork-raised alt-pop act Cat returns with new attitude-filled pop track 'baby, blue'. The single has a medley of vocal styles, ranging from ethereal runs to a melodic rap/spoken word verse - backed by an instrumental fusing trap elements with dreamy synths. Once the foundation for the track was complete, the talent sent the material over to her producer and best mate Viscose - who helped create an instrumental to match the vibe. A sarcastic break-up song at heart, Cat infuses her sense of humour and coping mechanisms into the hypnotic offering.
Advertisement
Nylophone, 'Life Goes On'
Irish singer-songwriter Niall Woods, aka Nylophone, strips back his process on bare-all new song 'Life Goes On'. Turning off the synths and discarding his usual multi-layered production, Woods opts for a simple, fingerpicked melody set-up that allows the vulnerability and candor of his lyrics to ring profound and true. Centered on loss and the resulting lows and loneliness experienced when one is bereft, the track's narrative follows the hardships of going through the motions, of living out the mundane everyday – where the loss is felt the most.
Smoothboi Ezra, 'Without Me'
The Y&E Sessions alum is releasing their highly-anticipated EP, Stuck, today, and showcasing their world class flair for emotive songwriting. Their songs are catchy but subtle; self-deprecating but never sombre; always utterly charming. They offer an often overlooked take on emotional relationships, drawing on the experience of living with autism. 'Without Me' reflects on a breakup, and not being someone's "number one person" in the aftermath.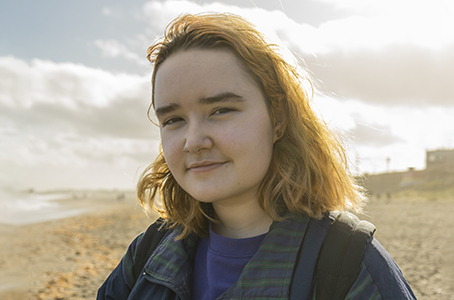 Orla Gartland, 'Do You Mind?'
In a world where we're taught to aspire to unattainable levels of perfection, Orla Gartland's unfiltered honesty is a breath of fresh air. Balancing normal insecurities and a self-deprecating wit with impressive levels of self-reliance and steely determination, the Dublin-born, London-based singer-songwriter and producer has never pretended to be anything other than a work in progress, and has always used her music as a vehicle for self-discovery. Her latest single, 'Do You Mind', is no exception.
Advertisement
Inhaler, 'It Won't Always Be Like This'
Irish indie-rockers Inhaler have shared a brand new video for their debut album title track, 'It Won't Always Be Like This'. "There's a sense of optimism on this album and the song is the main catalyst for that," says lead singer Elijah Hewson. "We kept coming back to that title." The group even commissioned the street art which now famously resides on Chatham Row, in Dublin city. It Won't Always Be Like This will arrive on July 9th, featuring the single 'Whose Your Money On?', 'Cheer Up Baby' and 'Honest Face'.
Listen to the Hot Press 'New Irish Songs To Hear This Week' playlist below: