By: Paul Stokes
'The "Mercury" Demos' document an as of yet unexamined transitional moment in Bowie's career, key to the creation of his first hits.
In celebration of the 50th anniversary of 'Space Oddity,' Parlophone has announced a new collection of early Bowie recordings entitled The 'Mercury' Demos. Taken from a single spring 1969 session with guitarist John Hutchinson, these 10 songs are live acoustic versions of Bowie's earliest work, giving a unique insight into his songwriting process, early identity seeking, and relationship to his contemporaries including Elton John and The Beatles.
The original recordings were created as a demo reel for A&R at Mercury Records, and were instrumental in securing Bowie's first record contract. Here they are presented in their original form, in a replica of the original Mercury tape box featuring a single LP, a print, two photo contact sleeves, and notes from Mark Adams.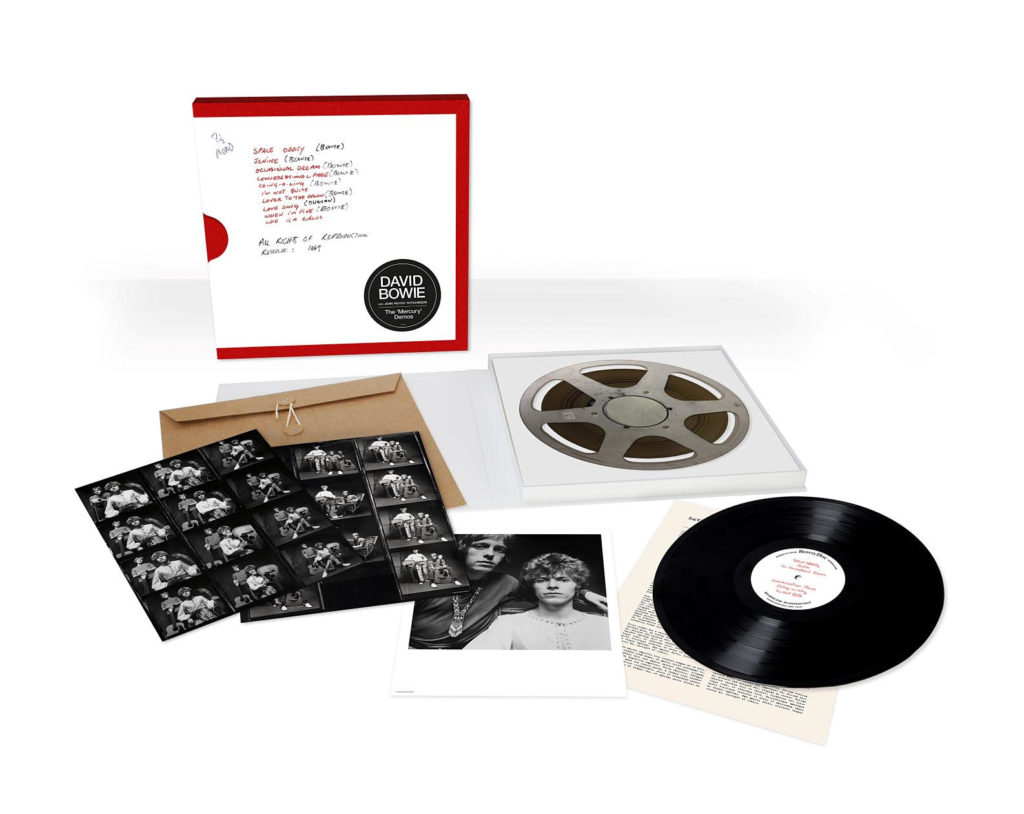 Advertisement
The track list features only one previously released song: the mercury demo for 'Space Oddity,' presented now in its true context with the remaining nine unreleased demos. These unreleased songs include a set of Bowie originals accompanied by covers of various other artists' work including 'Life Is A Circus' by Roger Bunn and Lesley Duncan's 'Love Song' which was later recorded by Elton John for Tumbleweed Connection. Bowie song 'Conversation Piece' is also performed with an added interpolation of 'Hey Jude.' The collection is out on the 28th of June on Parlophone Records.