Solve the mystery of today's 'Musical Mo' below!
Hot Press is proud to support Movember. From pencils to full on Ned Flanders soup strainers, it's time to Grow a Mo, Save a Bro! Every year, participants around the world help Movember to make a real difference in mental health and suicide prevention, prostate cancer and testicular cancer.
Today, we continued our series of 'Guess The Musical Mo!' from the covers of Hot Press:
With a legendary stache matched only by his Grammy Award-winning guitar chops, we can now reveal that today's 'Guess The Musical Mo' is 'Rodrig-Mo' Sánchez of iconic duo Rodrigo y Gabriela! The Mexican guitarist's impressive facial hair has even graced the White House – where Rodrigo y Gabriela performed for Obama in 2010. Here's hoping they make it back for Biden!
Advertisement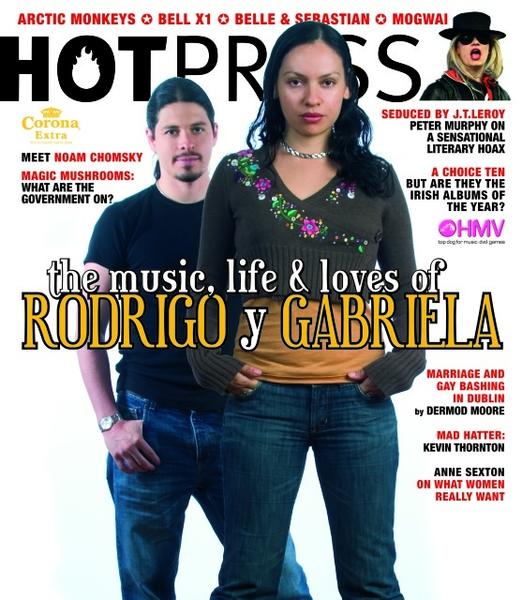 Congrats to all who got it. We're playing again tomorrow! In the meantime, Grow A Mo, Save A Bro! Sign up at Movember.com