It is Movember – a time to think fondly of (what else?) moustaches! And so, to finally take you out of your state of anxiety since you first saw this particular tight lipped Hot Press cover star – and thereby solve the mystery of today's 'Musical Mo' – just read on!
Hot Press is proud to support Movember. From pencils to full on Ned Flanders soup strainers, it's time to Grow a Mo, Save a Bro! Every year, participants around the world help Movember to make a real difference in mental health and suicide prevention, prostate cancer and testicular cancer.
Today, we continued our series of 'Guess The Musical Mo!' from the covers of Hot Press with this fine specimen:
Brandon Flowers got several mentions, and one person guessed "the Streets guy?" And the answer to our third Movember 'Guess The Musical Mo!' is indeed Brandon Flowers, of Killers fame. Fun fact – The Killers' most recent album featured K.D. Lang and Lindsey Buckingham!
Advertisement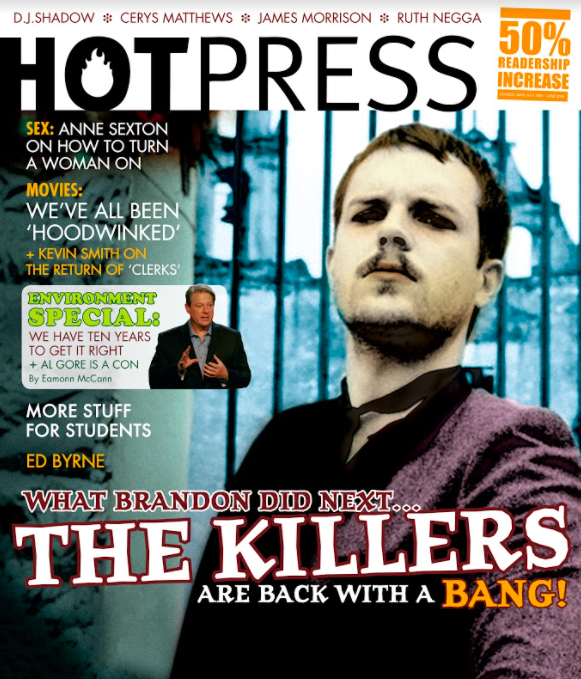 Congrats to all who got it. We're playing again tomorrow! In the meantime, Grow A Mo, Save A Bro! Sign up at Movember.com