By: Dane Persky
The American DJ and remix artist is bringing his label, Area 10, to Naas next summer.
MK, the American DJ acclaimed for his club tracks and remixes like "Push the Feeling On," will be performing live at Punchestown Racecourse in Naas, Co. Kildare next summer. He will be bringing a slew of other artists to the 26 June show to represent his Area 10 label, including Hannah Wants, KC Lights and Nightlapse.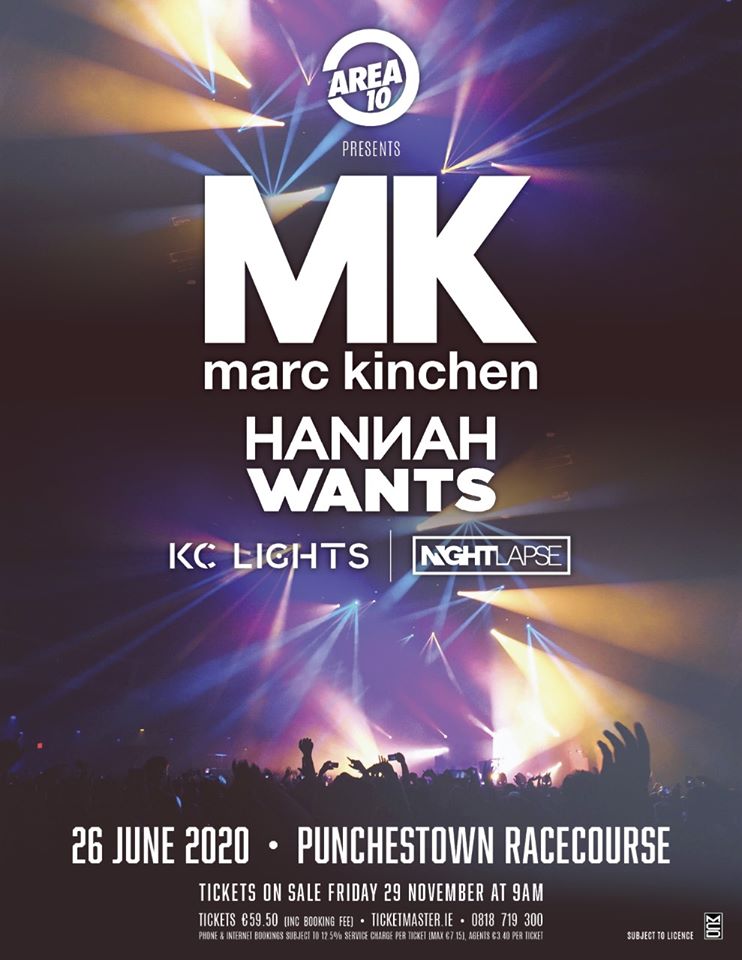 Detroit native MK (Marc Kinchen) came to prominence early on in his career when songs like "Always" and "Burning," and records like "4 You" and "Just A Dream" penned under his alter ego 4th Measure Men became influential in the '90s house scene. The early 2000s saw MK sharpening his R&B skills with collaborators like Will Smith and Diane Warren. In 2013, MK's rework of Storm Queen's "Look Right Through" scored a UK number #1 on the official singles chart, a success that he followed just a year later with his remix of "My Head Is A Jungle" by Wankelmut & Emma Louise.
Advertisement
Tickets for MK Presents Area 10 go on sale this Friday, 29 November at 9 a.m. They run for €59.90 each and are available for purchase at ticketmaster.ie.