By: Dane Persky
The Cork singer-songwriter and multi-instrumentalist will appear in four cities across the country.
LYRA has revealed a set of four performance dates in Ireland for next year, including a headlining performance at The Academy in Dublin. The Cork singer will stop in Limerick, Cork, Galway and finally Dublin.
Having just performed at the second stage at Electric Picnic, LYRA has sold out recent headline shows in London and Dublin and supported the likes of Jess Glynne, Dermot Kennedy and James Bay. This month she released her anthemic new single "Mother," a track she says was inspired by words of encouragement she received from her own mother as a child.
"The song is about growing up and wrestling with who I was—something I think we all go through at one point or another in this crazy thing called life," LYRA said in a press release. "Growing up I was teased about my appearance quite a bit and then, as I began to sing, also my voice. It definitely got me down—especially about the singing because I felt like I'd found my passion but was ashamed of doing it. My mum always told me to rise above it all, accept myself as I was, to be proud of that and enjoy life."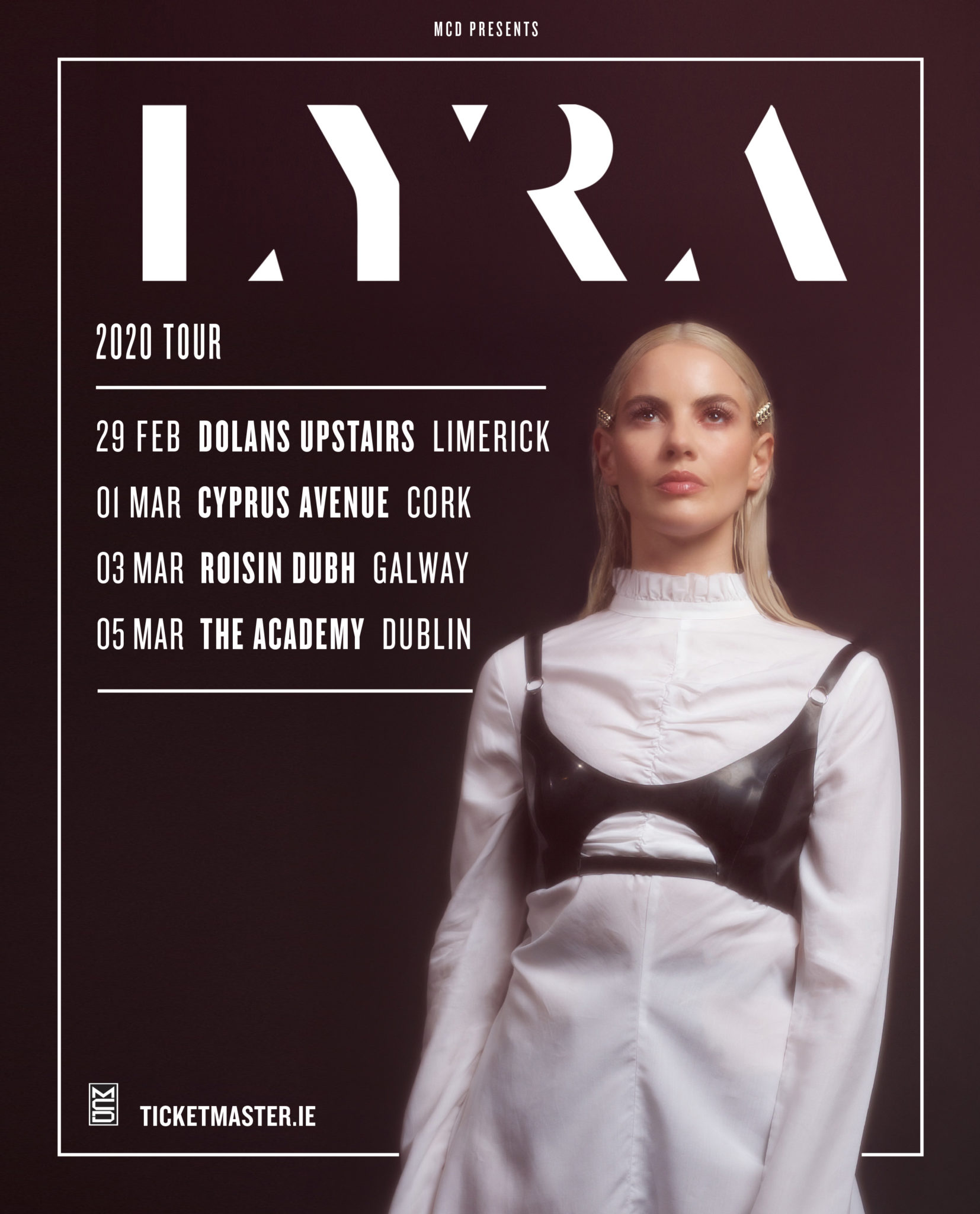 The release of "Mother," chosen by Virgin Media for their new campaign in Ireland, follows on from recent singles "Falling" and "Never Let Go." Earlier this year, LYRA performed "Falling" live on the Ireland's Got Talent Final. "Falling" was chosen as both Eoghan McDermott's Record of the Week and Nicky Byrne's Song of the Week on 2FM. The hit single also entered the Spotify Viral Daily 50 and the iTunes pop charts in Ireland.
Advertisement
LYRA also recently caught the attention of Hulu's Four Weddings and a Funeral by Mindy Kaling who featured LYRA's cover of "I Only Want To Be With You" on the soundtrack alongside Emeli Sande, Nina Nesbitt, Bishop Briggs, and Naughty Boy.
LYRA will be playing The Academy on 5 March 2020. Tickets are €17.45 (including booking fee), and are available for purchase here.