The Belfast, Northern Ireland-based trio heat up Longitude for the final day, bringing their Irish language rap to the Heineken Stage with the energy of a feral punk show.
It would be unfair to describe the Belfast rap trio's set as simply up to scratch. A drunken rave or a blow-the-roof-off house party is a more accurate illustration of the scene in the tent throughout Kneecap's takeover.
Kneecap are at odds in every way, handed a scanty stage time of twenty past three and overlapping with Offica's highly anticipated Main Stage appearance. But the bilingual hip-hop outfit push through any resistance with their rare onstage vitality.
The Heineken Tent is ablaze before Kneecap steps onstage. Word spreads – the buzz around Kneecap is an epidemic. The certified beatmaker behind Kneecap's wide-ranging sound, DJ Provaí, is first onstage. He's hard to miss, bursting behind the turntable with his signature, tricolour balaclava.
Advertisement
The MCs jump out to the beat drop of their first track, matching in dark sunglasses and taking swigs of Buckfast from beside the decks. Their audience loses it as 'Fenian Cunts' cuts in, complete with mosh pits and chants of rebellion right in line with this trio's collective persona. Delivering their lyrics in an amalgamation of Irish and English, Mo Chara's mimicry vocals are drenched in irony as he takes on a multitude of animated voices.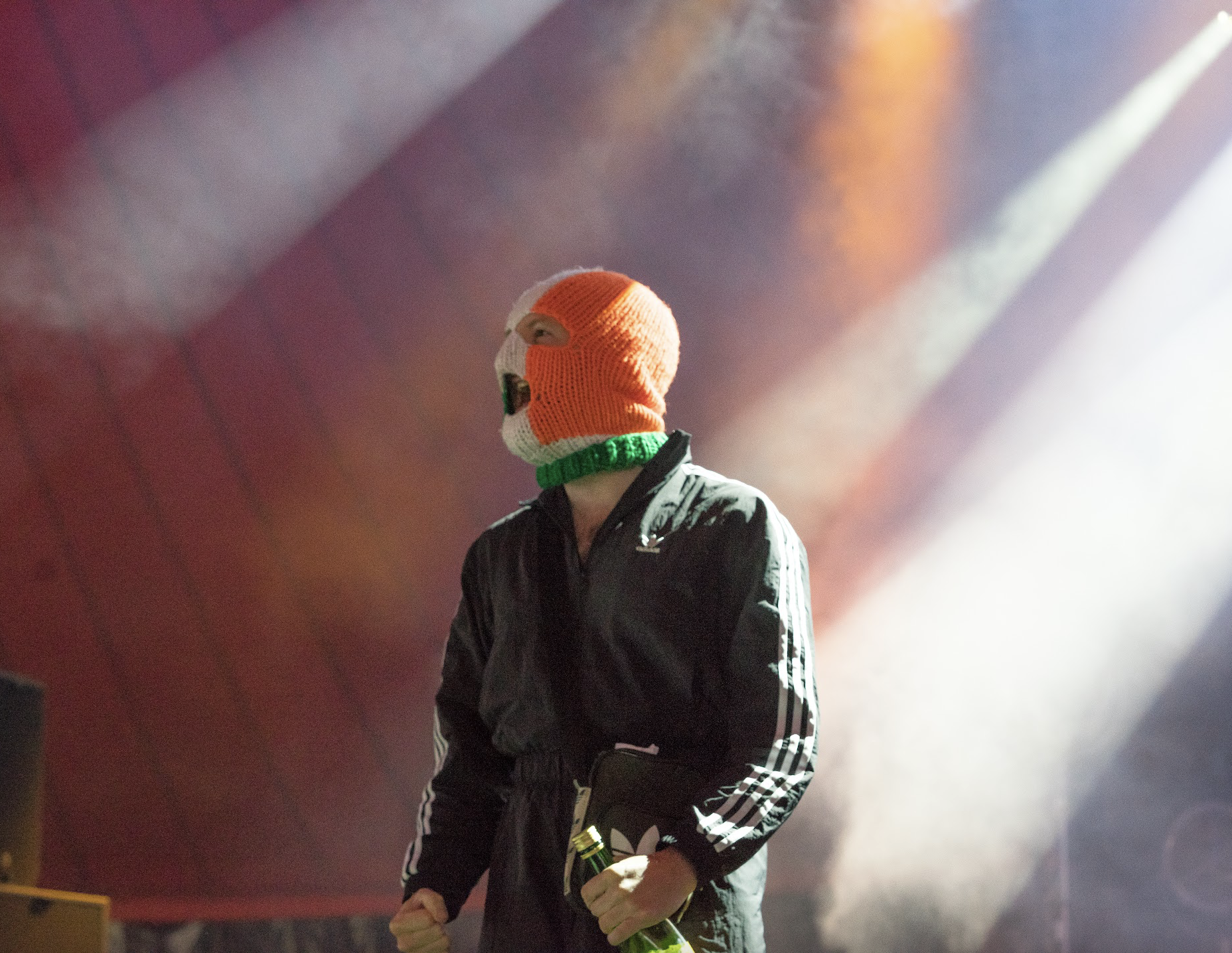 Kneecap knows just what they're doing, tapping into a classic, old-fashioned gambit of groovy mixing with some seriously weighty lyrics about religion and authority. Still, the political rap rebels know how to ensure a good time. Mo Chara lets out a screaming fit of laughter as a shirtless Móglaí Bap trips over his own two feet and goes flying.
"If anybody falls done, pick them up," Móglaí Bap playfully demands after, his tone laced with some concern for the audience's well-being that Kneecap has become recognized for.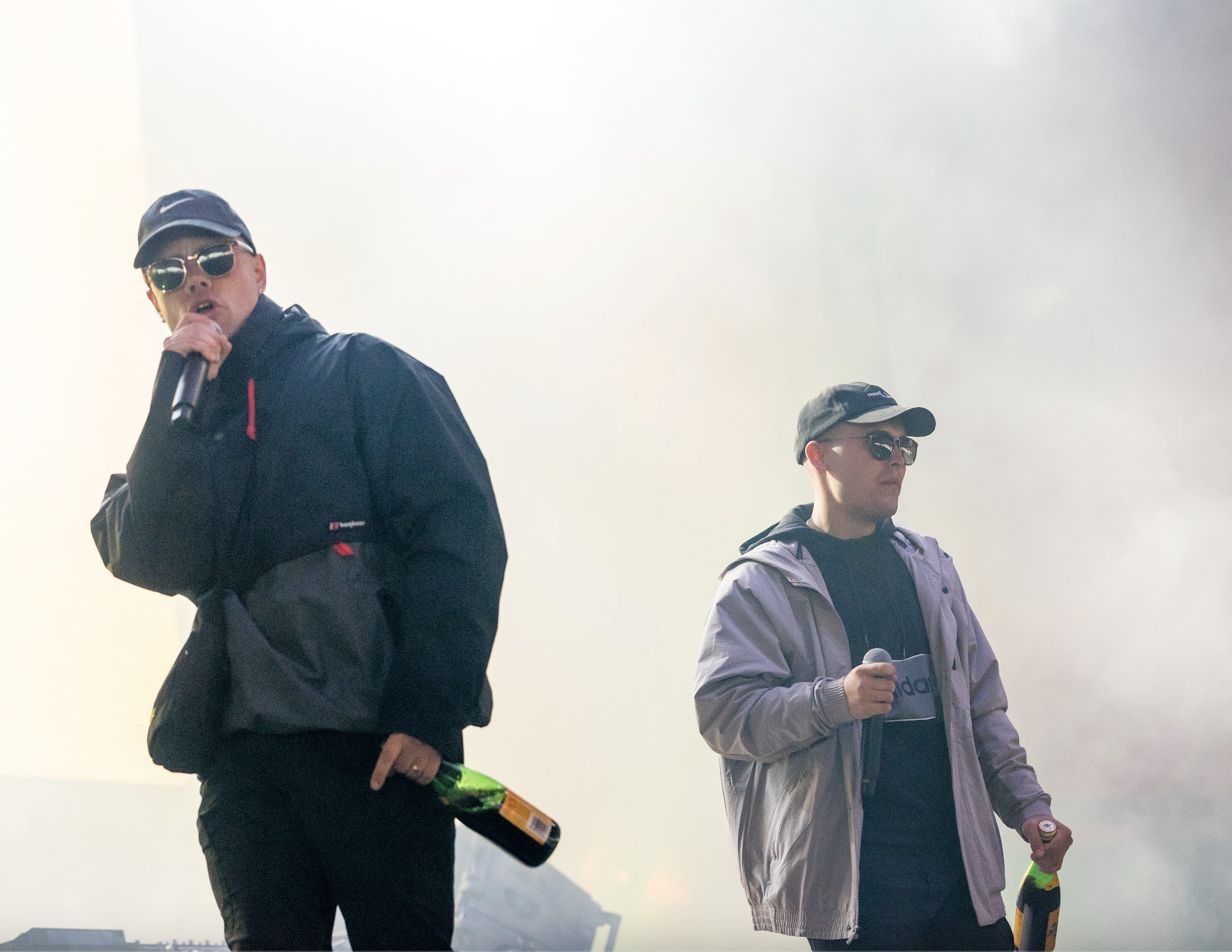 They blend the inane with some verity for 'Thart Agus Thart,' which the MC-duo introduces as, "A song about being a fuckin' wanker and never feeling guilty about it." Making his way out from behind the decks, Provaí adds gasoline to an already rip-roaring crowd. Tempting security guards, crouched and screaming into the mic, the unhinged DJ is everything loose about Kneecap – personified.
"Some crowd," Mo Chara points out, "On a sunday? Ye should all be at mass."
Advertisement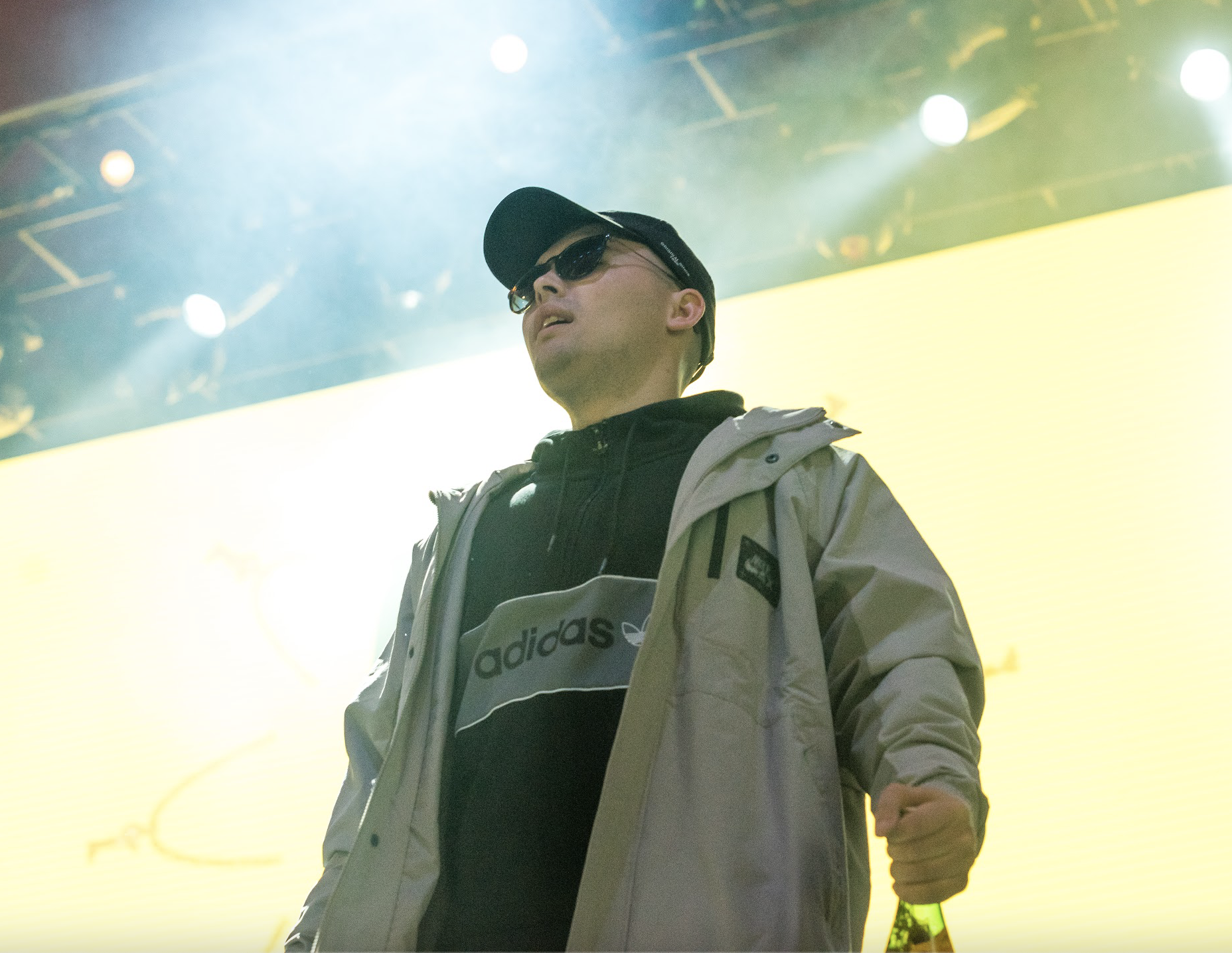 When 'Your Sniffer Dogs Are Shite' comes on, hundreds of young people begin to chant along in Gaeilge. That's a sentence that feels absurd to say in 2022 – but Kneecap thrives off of absurdity. The chaos crescendos as they drive forcefully through 'C.E.A.R.T.A,' the crowd takes over the chorus and spelling out the title to Kneecap's hit single.
They may be haywire in nature, Kneecap move in unison. In perfect triangular form, the MC's begin a rallying fistpump while DJ Provaí works the beat in sync. "We'd love to play for you guys all day," jokes Móglaí Bap, "but we're busy."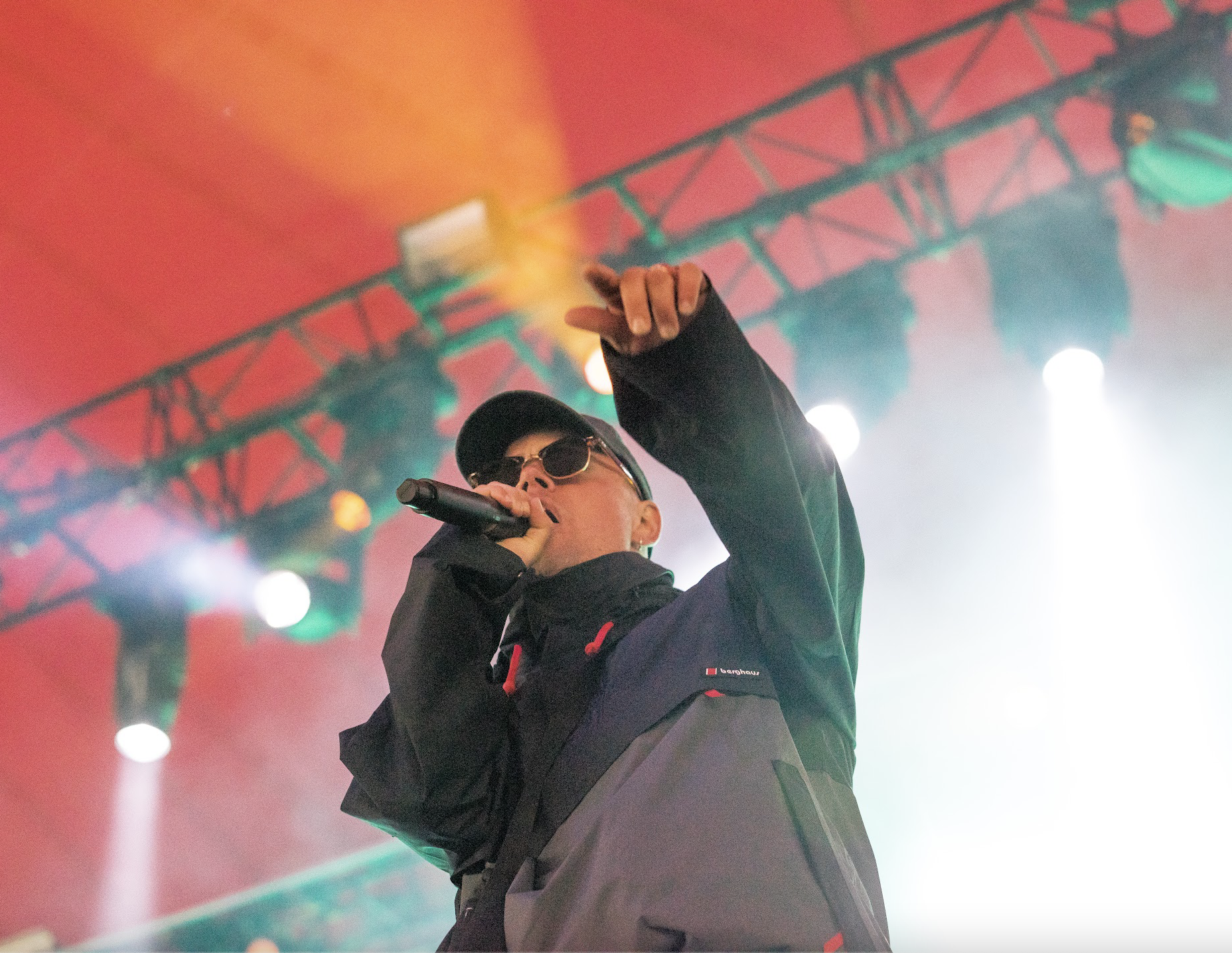 They request one last parting gift from their audience: "Four more minutes of pure savagery and madness." They aren't kidding around – Provaí spins the record back to the start, giving the final track a second go to do things right.
The crowd explodes into a void of kinetic energy, and somehow Kneecap's rappers are even more energised than they were at minute one. Every second of their show adds fuel to the fire that is Kneecap and there's no telling when it will die out.
Read the full Longitude special in the new issue of Hot Press:
Advertisement