Listen to the debut album from Emperor of Ice Cream below.
Almost 30 years after their formation, Cork band Emperor of Ice Cream have finally released their highly anticipated debut album No Sound Ever Dies – out now through FIFA Records.
Now based in Cork, Waterford, New York and Amsterdam respectively, Eddie Butt, John 'Haggis' Hegarty, Graham Finn and Colum Young of Emperor of Ice Cream recently decided to put return to their album that was shelved 25 years ago – after parting ways with their label, Sony Records.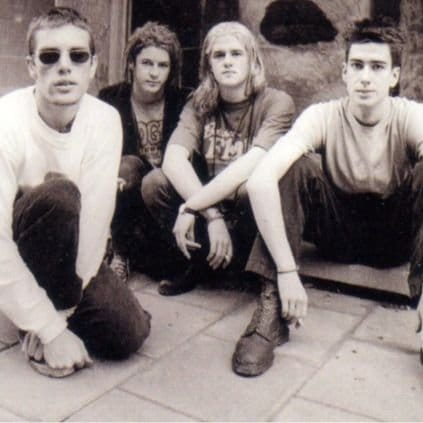 Upon delving into their early releases, they discovered a treasure trove of recordings and unfinished ideas that still sounded remarkably fresh, and began putting the finishing touches on an album that they had left Cork for London to work on during the mid-90s.
Advertisement
No Sound Ever Dies, featuring singles 'Everyone Looks So Fine' and 'Lambent Eyes', is available to purchase now as a digital album, a CD, or a limited edition vinyl on Bandcamp: