---
Laura Jo announced as the Wildcard Award winner at A New Local Hero finale in The Academy
The Wildcard winner will be awarded a €2,500 bursary.
Following a hugely competitive public vote, Laura Jo has been crowned the winner of the Wildcard Award at this year's A New Local Hero showcase event!
The finale of the nationwide talent search was held at The Academy in Dublin tonight – and featured performances from the six national finalists, as well as special guest Nealo.
This year's edition of A New Local Hero featured the launch of a special new element – with all 25 regional finalists in with a chance of being named the winner of the Wildcard Award, as voted by their fans.
Laura – representing Shannonside/Northern Sound – will take home the Wildcard Award prize, which is a €2,500 bursary.
Laura has already had a celebrated musical career, performing as part of collaborative projects and as a solo artist – releasing the single 'Places' last year.
Advertisement
Laura Jo initially found success touring at home and abroad with bands like The Young Irelanders and Celtic Nights.
As one of the central features of Irish Music Month, A New Local Hero is a major call to arms for Irish musicians and bands – with all 25 participating radio stations having reached out for submissions as part of the talent search.
Every participating radio station selected four finalists each – giving them the chance to play live on air, and paying them for their performance, thanks to the support of the Broadcasting Authority of Ireland, under its Sound & Vision scheme.
From there, the station's four finalists were whittled down to one 'Local Hero' from each – a major honour in itself, which will serve as a huge milestone in the career of the selected 25 artists.
All 25 A New Local Hero finalists were invited to take part in a special series of mentoring sessions and photoshoots today.
Irish Music Month is a partnership between Hot Press and the Independent Broadcasters of Ireland. It is supported by the newly established Coimisiún na Meán (which has incorporated the role of the Broadcasting Authority of Ireland) under the Sound & Vision scheme, and by MCD Productions, IMRO, Live Nation, RAAP, Ticketmaster, Rubyworks, and Camden Recording Studios.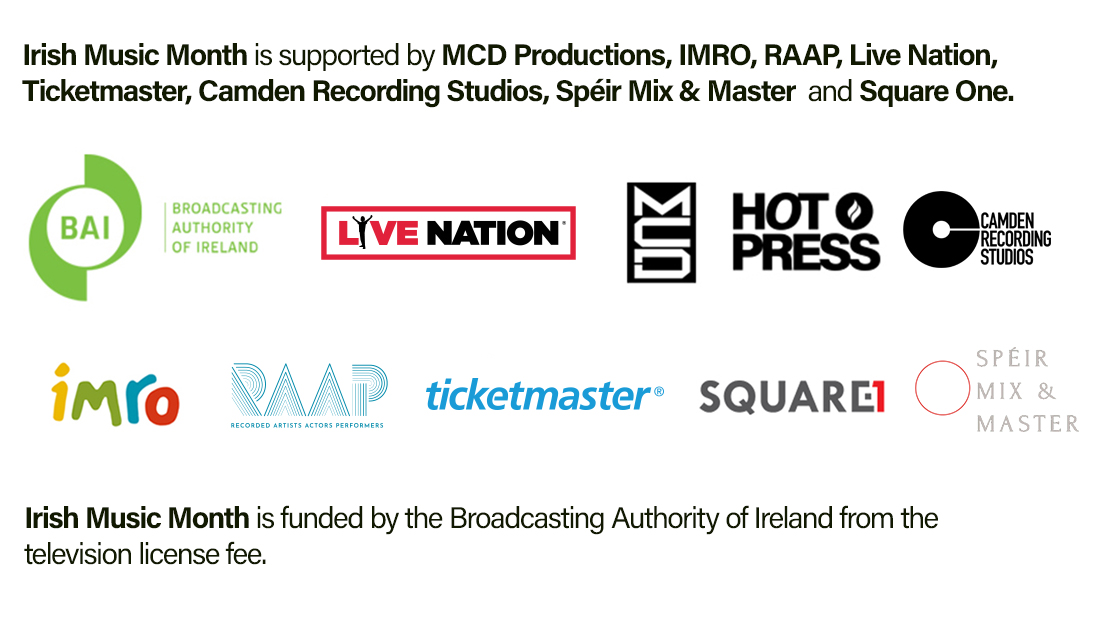 Advertisement
Irish Music Month is supported by MCD Productions, IMRO, RAAP, Live Nation, Ticketmaster, Camdem Recording Studios, Spéir Mix & Master, X-Music and Square1

Irish Music Month is funded by the Broadcasting Authority of Ireland from the television license fee