Anna Stich charts the remarkable ascent of Dublin DJ and producer Krystal Klear.
Dec Lennon, better known as Krystal Klear, has reached a level of popularity that only determination, hard work and skill can achieve in such a competitive field. And the good news is that he's not about to stop. His recent release 'Euphoric Dreams/Miyoki', has proven once again why he deserves a seat at the top table.
Krystal Klear's path to being a celebrated DJ and producer started in 2010, with the single 'Tried For Your Love', which was picked up by BBC Radio One's Benji B. It gained immediate attention from All City Records, who signed the tune, which sold out instantly. Leaving Dublin for Manchester, Klear was accepted into the Red Bull Music academy, which offered the opportunity to study under the legendary likes of Erykah Badu and MF DOOM. With experience came more and more releases on well-known labels, including Floating Point's EGLO and Cooly G's Dub Organiser, in addition to residencies at Manchester's Hoya:Hoya, Warehouse Project and London's Fabric. Lennon also gathered momentum worldwide, with appearances at Berlin's Berghain/Panorama Bar and San Francisco's A Club Called Rhonda as highlights of his travels.
The release of 'Addiction' on major record label Sony resulted in Krystal Klear's first music video, while the launch of his own label, Cold Tonic, enabled total creative control over his own tracks. In 2013, while still a resident at Fabric and Hoya:Hoya, Lennon was invited to play the main stages at Sonar and Electric Picnic, as well as receiving an offer to collaborate with Chic's Nile Rodgers. The latter development led to production work with Solange, Kele, and Yasmin, as well as remix requests from artists such as Donna Summer, Blood Orangem and Marina And The Diamonds. Even though Krystal Klear's Sky Ferreira remix reached over four million hits on YouTube and Soundcloud, Lennon's ambition to hone his craft in the studio and behind the decks remained undiluted.
Years of touring, more releases, and a nobody-can-stop-me-attitude resulted in the creative peak of The Division EP, released on Gerd Janson's label Running Back in April 2018. The four tracks are a synergy of late '80s synth pop, freestyle and early electro, with opening song 'Neutron Dance' becoming a worldwide dance hit. Krystal Klear's new EP, Euphoric Dreams/Miyoki, seems set to follow a similar path. It has been number one on Spotify's UK and US Dance List, as well as receiving high praise from the likes of Radio One's Annie Mac (Hottest Record In The World/B2B); Pete Tong (Essential New Tune); Danny Howard (Friday Fire); and MistaJam (#1 Dance Chart).
HE has a busy summer ahead: the forthcoming festival season will find him appearing at Malta's Lost & Found, Barcelona's Primavera Sound, Belfast's AVA Festival, Lyon's Evasion, and the Hideout Festival in Croatia. Luckily for Dublin residents, Krystal Klear has a four-show residency lined up for Wigwam, where he will appear every Friday night in April. During the run – titled 'Cold Tonic Presents: Labour Of Love A Discotheque' – Lennon will be accompanied by Gerd Janson, who appeared with him on Boiler Room; Alex Olson; Paul Woolford AKA Special Request; and Job Jobse.
Advertisement
Dec Lennon has shown time and time again that his technical precision, production skills and ability to connect with a crowd are peerless. What's more, he's here to stay. Mixing disco, house, techno, hip-hop and more, his unique style always excites, captivates and – most important of all – gets the dancefloor jumping.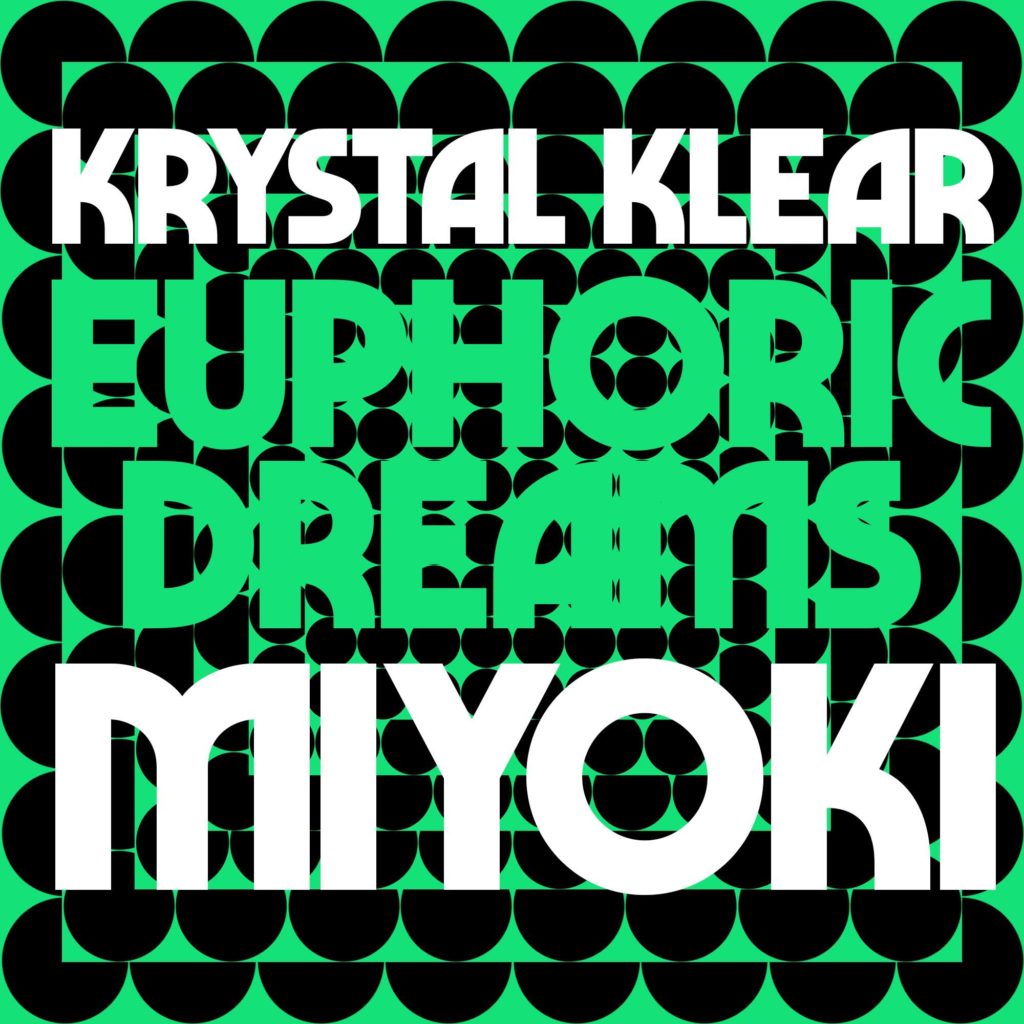 From our latest issue: Krystal Klear fills us in on his recent activities.
Which aspect of your new EP, Euphoric Dreams/Miyoki, makes you proudest?
The whole thing. I love both tracks – they sound exactly as I wanted them to. I love the artwork too, which is a big thing for me as I'm a visual geek! I'm also proud to be releasing on my favourite label, Running Back.
How do you feel about the reaction to the record?
It's been overwhelming and incredible – it's amazing to have people listening to and supporting what I'm doing.
Advertisement
When it comes to DJing, how do you figure out the energy of a room?
Every crowd is different, but I tend to tease certain elements early on, and watch what gets a reaction. It might be something with a techno vibe, or a weird new-wave thing, or just some straight-up piano-house. Once I can gauge what crowds want more of, I tend to work towards that point – then play all the other stuff I've been wanting to play all week in the studio.
Who would be your dream collaborators?
I was never a massive James Blake fan, but I love his new album. Then there's Hudson Mohawke, Princess Nokia… it's a long and ever-changing list.
What do you think should be done to keep Dublin's nightlife alive?
There's a list too long for this article, but I think the government should create reasonable circumstances for promoters and clubs, so that they can build hubs for the culture that our city and government are repressing. It's outrageous what's going on in Dublin, and I really hope some changes are made for the sake of the country's cultural identity.
null
Advertisement
RELATED