From becoming the UK's first female singer-songwriter to achieve international success, to releasing her 22nd album, Consequences, Joan Armatrading's five-decade career is characterised by ground-breaking moves and the fearless pursuit of authenticity...
She's spent almost half a century sharing treasured music with the world – the kind of longevity that most artists can only dream of – but Joan Armatrading hasn't lost the new-album-butterflies, on the eve of the release of Consequences.
"I'm as excited as I was when the first album, and the Joan Armatrading album, and Into the Blues came out," she tells me. "This one is on that list."
Despite 22 albums, a CBE, and the eternal bragging rights of being the UK's first female singer-songwriter to achieve international success, Armatrading has managed the impossible – to stay grounded, dodge controversy, and keep her private life out of the public eye, while remaining a consistently revered and prolific artist.
For the entirety of her career, she has resisted the trends, with a sound that has always defied easy categorisation: "I just did what I did – and that's why I'm doing what I'm doing!" she laughs.
Although her 1978 song 'Taking My Baby Up Town' has been interpreted as a protest anthem against homophobia, she has always preferred to let the music speak for itself, and has rarely waded in on political issues. With Consequences, she continues to prioritise universal themes of relationships and love in her songwriting – reminding us that these are aspects of life worthy of celebration in their own right, particularly in an increasingly disconnected and polarised world.
Advertisement
"My main theme throughout my whole career has been about love – and how people interact with each other, and communicate with each other," she elaborates. "With the songs that I write, people say to me, 'I've been wanting to say this to this person, but I haven't been able to find the words – all I had to do was play this song for them, and they got it.'
"I did an interview with a chap once, and he said, 'After I finish this interview, I'm going to propose to my girlfriend with your song.' How great is that?"
Although she stresses that "the album is not anything to do with Covid or the pandemic," Armatrading nonetheless finds that Consequences is an apt title, given the current state of the world.
"I'm always talking about consequences," she notes. "I'm always saying, 'This action could cause this reaction'. The thing that we're going through now is a consequence of something, if you think about it. Either somebody ate something, or somebody let something out of a lab. Whatever it is, we don't know. But that small thing has really devastated the world. It's taken away freedoms – not forever, just the necessary things. You can't just go to the park when you want to. You can't go and meet friends when you want to. You can't go to a restaurant. You can't travel. All kinds of things that you would do in a spontaneous way, you can't – or you have to plan with military precision.
"In terms of all that, my life has been exactly the same as everyone else's. But in terms of my creativity, it hasn't made any difference."
While lockdown has been challenging for musicians who create as part of a wider team, it hasn't changed much for Armatrading – who wrote, performed and produced the entirety of Consequences herself.
"The way I worked on this album is exactly the way I worked on the last album, and the album before that," she says. "I work alone. There's no musicians or engineers coming in to help me. I'm just doing all of this on my own."
Advertisement
Among the highlights of Consequences is the powerful closing track, 'To Anyone Who Will Listen'. Packed with raw emotion and vulnerability, Armatrading says the song was inspired by an article she read about a young man struggling with depression.
"He wanted people to hear what he was saying about how he felt," she reflects. "He wasn't saying, 'Do this for me' or 'Take me here', or 'Give me this'. What he was saying was, 'Just sit down, and let me explain exactly why I feel the way I feel, and what I'm going through – just let me explain that.'
"A couple of weeks ago I was watching the programme The Me You Can't See, and Lady Gaga was in it," she continues. "She was explaining about her mental situation, and she said exactly the same thing as this young chap in the article. When you're in that state, you just want somebody to listen to you. She said people can do actions – but they haven't actually listened to what you've said. They've just gone out and done something because it makes them feel good. Listening is a big thing. That's what I got from that chap, and that's also what I got from that programme."
She turned 70 in December, but Armatrading has clearly kept apace with the latest cultural happenings and sounds – as her ever-evolving music attests. And Lady Gaga isn't the only modern pop artist on her radar…
"I like Justin Bieber," she says. "He has some really good stuff. He's a very good pop artist. I like Kanye West. He's really good – he's kind of a different guy! I've liked Post Malone for a long time. I loved Amy Winehouse when she was here – and she kind of still is here, because we've got her music. She was fantastic. I really wish I'd had the opportunity to see her live. That's not going to happen again now, obviously."
Having kept her private life closely guarded since her early career, there's a notable gulf between the kind of success Armatrading enjoyed as a young singer-songwriter in the '70s, and today's industry – in which many artists are sharing almost every aspect of their lives with their fanbase.
Advertisement
"Personally, I think it's important to have some things that are for you, close friends, and family," she considers. "I don't think it's necessary to have everything out there. But if people want to do that, you've got to let people be who they are, and what they want to be. You've got to allow them that freedom. We are meant to be free, and have freedom of choice. If your choice is to do that, as long as you're happy, and you want to do it, then go ahead!
"I'm happy not doing it!" she adds, laughing. "I've got a social media site, but it's all about my career – you're not going to get what I had for dinner on it!"
As well as recognising the talents of the current generation, Armatrading also has a deep appreciation of the blues – incorporating elements into her music throughout her life, and delving fully into the genre on her 2007 album Into the Blues. Last year, she also featured in Hot Press' special tribute to Rory Gallagher, marking the 25th anniversary of his death, and described him as "one of the best rock/blues players, up there with all the greatest players you can think of."
"I love Rory Gallagher," she enthuses now. "He was a master, really. And Stevie Ray Vaughan – gorgeous. But I think my biggest one is Muddy Waters. He was just absolutely fantastic.
"I discovered Muddy Waters in the '70s, after I'd made a record already," she continues. "There's an album of his called Electric Mud, that he says he didn't like – but it's a great album. He was told that this was the album he should do, because Jimi Hendrix was the big cheese at that moment. So it's got those quirky electric solos. It's lovely."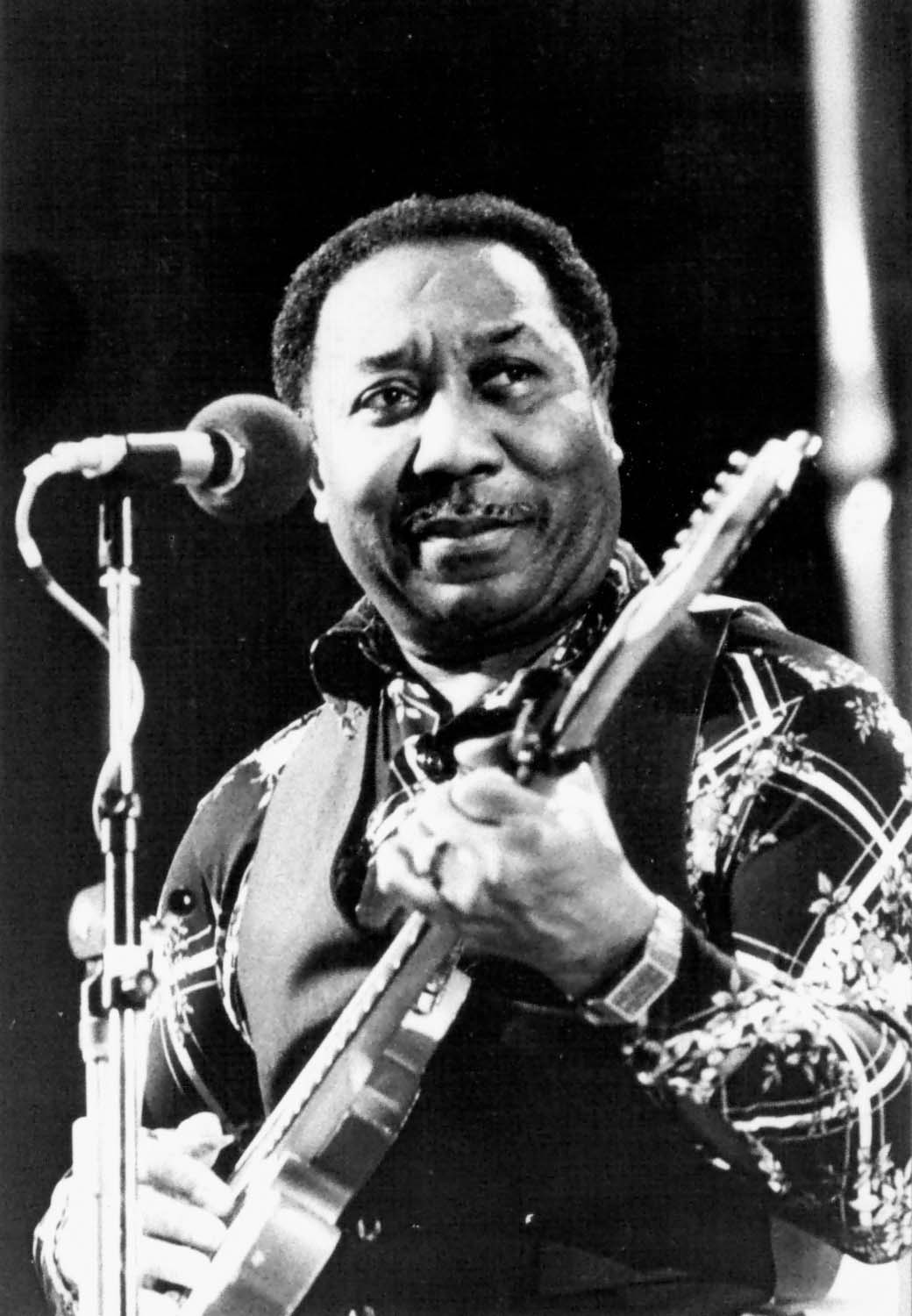 Armatrading was aged just 21 when she released her debut album – 14 years after moving to England from St Kitts in the West Indies. Although she began writing songs as a teenager, playing on a £3 guitar from a pawn shop, she tells me that she "wasn't listening to a lot of music" when she was growing up.
Advertisement
"I think I bought my first album when I was 19," she reveals. "I wouldn't buy records as a younger teenager. I wasn't really into that. But I was writing, and I was doing my music. Even now, I don't have a big record collection. Most of what I've got I was given, as opposed to going out and buying.
"But I'm aware of music, and I'm very aware of what's there. Obviously I couldn't write the way I do without being aware of that. When I talk about not being influenced by things, I mean I'm not trying to imitate anything. I'll hear pop songs, blues songs, jazz songs, rap songs, trap songs – I'll know what they are, and recognise what they are. But I'm not constantly sitting there with things over my ears, trying to listen, and hear how that's being done. I don't get into that.
"So when I did the blues album [Into the Blues], the rock album [This Charming Life], and the jazz album [Starlight], I didn't first of all go and hear as much as I could about whatever genre I was playing. I don't tend to work like that. I want to be Joan – I don't want to be a version of something."
After decades spent playing all over the world, Armatrading decided to give up long-haul touring in more recent years – a plan that every other musician in the world had no choice but to follow over lockdown.
"I don't miss it at all," she says of life on the road. "I didn't want to get to a stage where I'm thinking, 'Oh no, I don't want to be in this city!' I always want to think, 'Yeah, great – I'm in this city!' I didn't want all the lovely stuff to be spoiled by being too tired to get on another plane.
"I love going to Ireland, to Scotland, to America… Where I'm going, I'm going because I really enjoy it. I go to the places where I know that I'll have a good reception, and people will really respond to the music that I'm playing, and it will be a nice, fun night out for all of us – because I'm having a night out the same as everybody else!"
Although she's celebrating the release of Consequences with a livestream on July 31, Armatrading has already started thinking about her next project...
Advertisement
"That's how I tend to be," she laughs. "I write the album, and then my head is already thinking, 'Where will I go? What should the next thing be? What should I do?' I don't know what it is yet, but I'm already thinking along those lines…"
Consequences is out now. Joan Armatrading plays a live-streamed concert on July 31, with tickets available from joan.lnk.to/Livestream