London Grammar: "I've got my anger out of the way now, on this album. I wrote some really angry lyrics"
Ahead of the release of London Grammar's third album, Californian Soil, Hannah Reid opens up about feminism, overcoming her fears, the ups and downs of touring, and falling in and out of love with America.
They may have mass appeal, an Ivor Novello Award, and Spotify streams in their hundreds of millions, but the vicious scramble for global fame has never been part of the London Grammar story. Rather, the English indie-pop trio, who formed in the halls of residence at the University of Nottingham, have carved out their own unique path – staking out a presence in international music that's at once enigmatic and accessible; sensitively introverted and radio-ready.
However, with the release of their long-awaited – and Covid-delayed – third album, Californian Soil, the group's central force, vocalist Hannah Reid, has, after some reluctance, decided that the time has come to officially take up the mantle of frontwoman. As such, she tells me that the sense of anticipation in the run-up to the new album differs from what she'd experienced with London Grammar's previous releases: "I'm definitely a lot more scared," she admits. "This is very different – so I am a bit nervous…"
Where does she think that fear comes from?
"Probably from a very deep place, of an artist who constantly wants to people-please," she sighs. "I think all artists have that. But you need to let that go – otherwise you wouldn't make anything different, or experiment.
"If we were going to fulfil our potential as a band, I felt like I had to step into this role a bit more," she continues. "I had sometimes hidden myself away behind the boys, or been too unsure of myself to take risks. On this one I was like, 'You know what? I'm not really sure this is working for us. We could keep on making very similar albums again and again, but I don't think that's what being in a band is about'."
Advertisement
It's a daunting prospect – reestablishing your position in a band after almost a decade of international success. But the bond between the trio is as tight as ever – and Hannah had plenty of inspirational figures to look to.
"I was like, 'Well… what would Miley Cyrus do in this situation?' or 'What would Dua Lipa do?'," she smiles. "I don't think they'd probably care as much. So I thought, 'I'm gonna do the same. I'm going to say whatever I want'.
"I am an introvert – but I definitely had something quite strong that I wanted to say with this. I let loose my secret more extroverted self."
It may be surprising to hear a platinum-selling, chart-topping artist admitting to experiencing nerves and insecurities when it comes to their work – but as we saw in the recent Billie Eilish documentary, in a social media-oriented world, no artist is immune from the fear of backlash.
"That is one of the sacrifices that you make," Hannah reasons. "You get the privilege of being an artist – which is the best job, and is amazing. But there will always be that other side to things. My heart goes out to Billie Eilish. She's obviously a voice of a generation, for so many young women and men – but she's 19-years-old. That must be tough for her, for sure."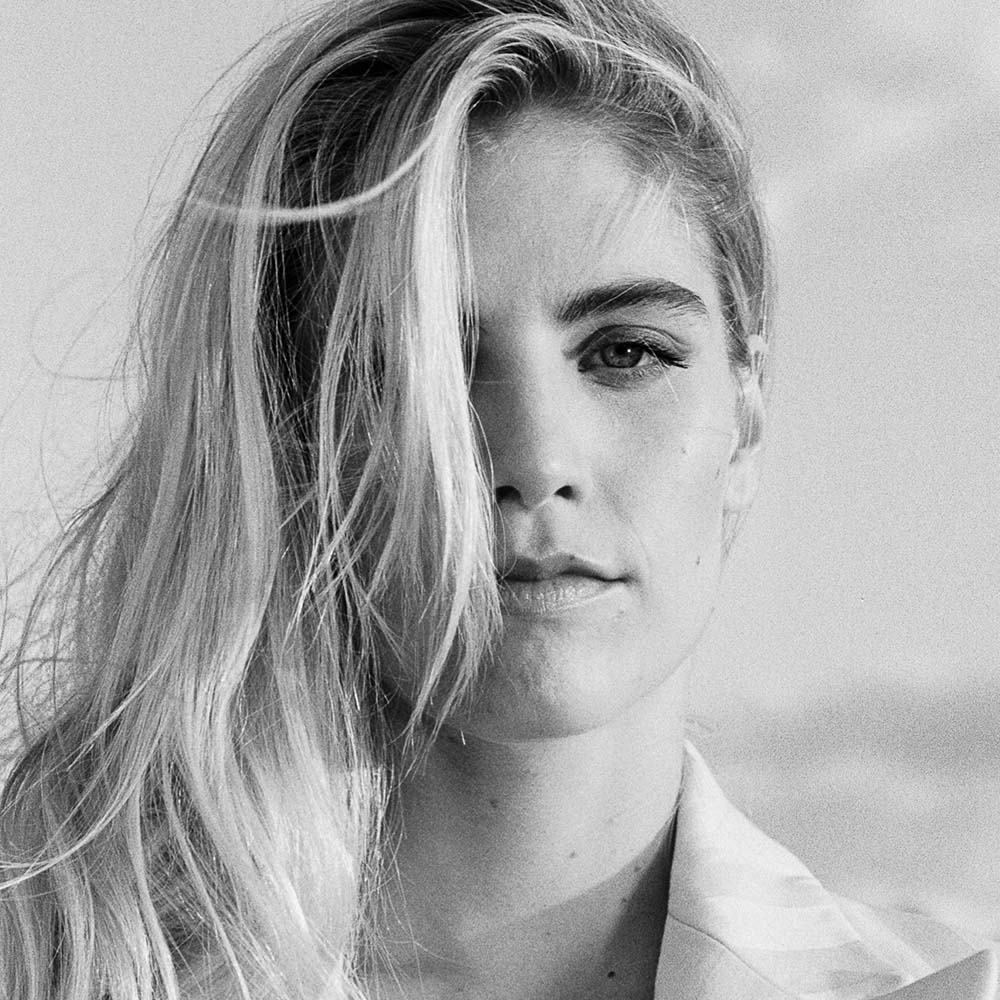 Californian Soil, which Hannah has described as a "feminist record", addresses these kinds of experiences, through songs of protest, celebration and reflection. To her, feminism "means equality."
Advertisement
"It's inclusive," she resumes. "At the moment, it's considered to be quite an angry word, because women have been so angry. And too right – I think we should be.
"But I feel like I've got my anger out of the way now, on this album," she adds. "I wrote some really angry lyrics. And now feminism has changed into being something different for me again – which is cool."
Hannah's anger is understandable. Despite having penned some of London Grammar's biggest hits, she feels that the significance of her artistic contribution has been dismissed by people outside the group – while her male bandmates, Dot Major and Dan Rothman, have been viewed as the 'proper' musicians.
"I'd be in the studio with people, and we'd be working on a song that I had written on the piano – and yet, I felt very dismissed," she reflects. "Obviously not by my bandmates, but dismissed by journalists, or other producers, or other writers. It was like I wasn't a musician. I'd be like, 'There's actually nothing more I can do to prove that I'm a musician – when we are here working on a song that I've written. And yet, I'm still having this battle'. That kind of stuff happened all the time, which was very draining."
Bookended by the tracks 'Californian Soil' and 'America', the album also addresses Hannah's  changing relationship with the US – from falling in love with American popular culture as a child, to recognising its deeply problematic past and present.
"I was on tour a few years ago in America," Hannah recalls. "And it was so breathtakingly beautiful. Driving through the middle of America on a tour bus.... I was just blown away. I didn't know that America looked that way for a start. So that was very emotive and inspiring.
"But I also had no idea about the poverty there. I saw some really horrible things. I know we have terrible poverty here as well. But I guess I just naively didn't expect that. That was a bit of an eye opener, and it did have quite a big influence on me."
Advertisement
However, she still has hope for the potential of the American Dream – especially now that Trump is out of the White House.
"I watched the election – as in, I actually didn't sleep for like two days," she laughs. "I started dreaming about the people on CNN, like they were my family. It was very, very strange. Sadly, I think there's probably a lot more work to be done. And hopefully we can find a place of empathy, for the huge divide there is there."
While touring America provided crucial inspiration for Californian Soil, Hannah has also had somewhat of a love-hate relationship with the road – having spent most of her adult life touring. Now however, in the midst of lockdown, she can't wait to get back onto the tour bus.
"I really miss seeing the fans who come to see you multiple times on a tour," she smiles. "You get to know those familiar faces a bit. Touring is great – I just hadn't figured out how to do it, without becoming kind of unwell. And that is more common than you think. It's meant to look easy, but obviously there's a lot of work that goes into it, night after night.
"When you're starting out, I don't think you realise how fit and healthy you have to be, and how much you have to look after yourself. So you say 'yes' to everything, and you want to please everyone."
Before the pandemic, many artists were relying on almost non-stop touring in order to make  a living, which can take a serious physical and mental toll. Like Sinéad O'Conor and Lady Gaga before her, Hannah's ability to perform has also been impacted in the past by her struggles with fibromyalgia – a condition that causes pain all over the body.
Advertisement
"When you're in the music industry, you have so many different people involved in your career," she explains. "We're really lucky – we've got amazing managers who protect us and are ruthlessly on our side. But a lot of the time, the reality is that you're providing a salary for loads of people. So it's in everybody's interest for you to just keep going. What's quite sad about that is, first of all, ethically, it's really wrong. But also, what ends up happening is that everybody loses. Like in the Amy Winehouse documentary. I know she had demons, but she was coerced into keeping going, I think – when she was clearly very unwell. And to think, what art would she be making now?"
Of course, on the more positive side of touring, London Grammar have also managed to fit in some legendary gigs on this side of the Irish Sea – including an Olympia Theatre headliner and the Electric Picnic Main Stage.
"Oh my God, they're just the best gigs," Hannah says of the band's Irish shows. "I have a vivid memory of this Irish man – I think he was a workman of sorts – and he came in his orange reflective thing, and was literally dancing to everything. Even all of our slowest songs – he was dancing and having the best time. I was like, 'This just sums up what gigs are like in Ireland.' Everyone was having so much fun."
For now however, the lack of live opportunities has meant that London Grammar's focus is already on their next project.
"We've just gone straight into making our fourth album," Hannah reveals. "The music has changed again, which is really exciting – more experimenting with different sounds. I actually went through a phase of writing really deeply, tragically, sad country songs – and I'm just not sure if anyone's going to like those! But I'm sure one of them will make the fourth album…"
• Californian Soil  is out on Friday, April 16.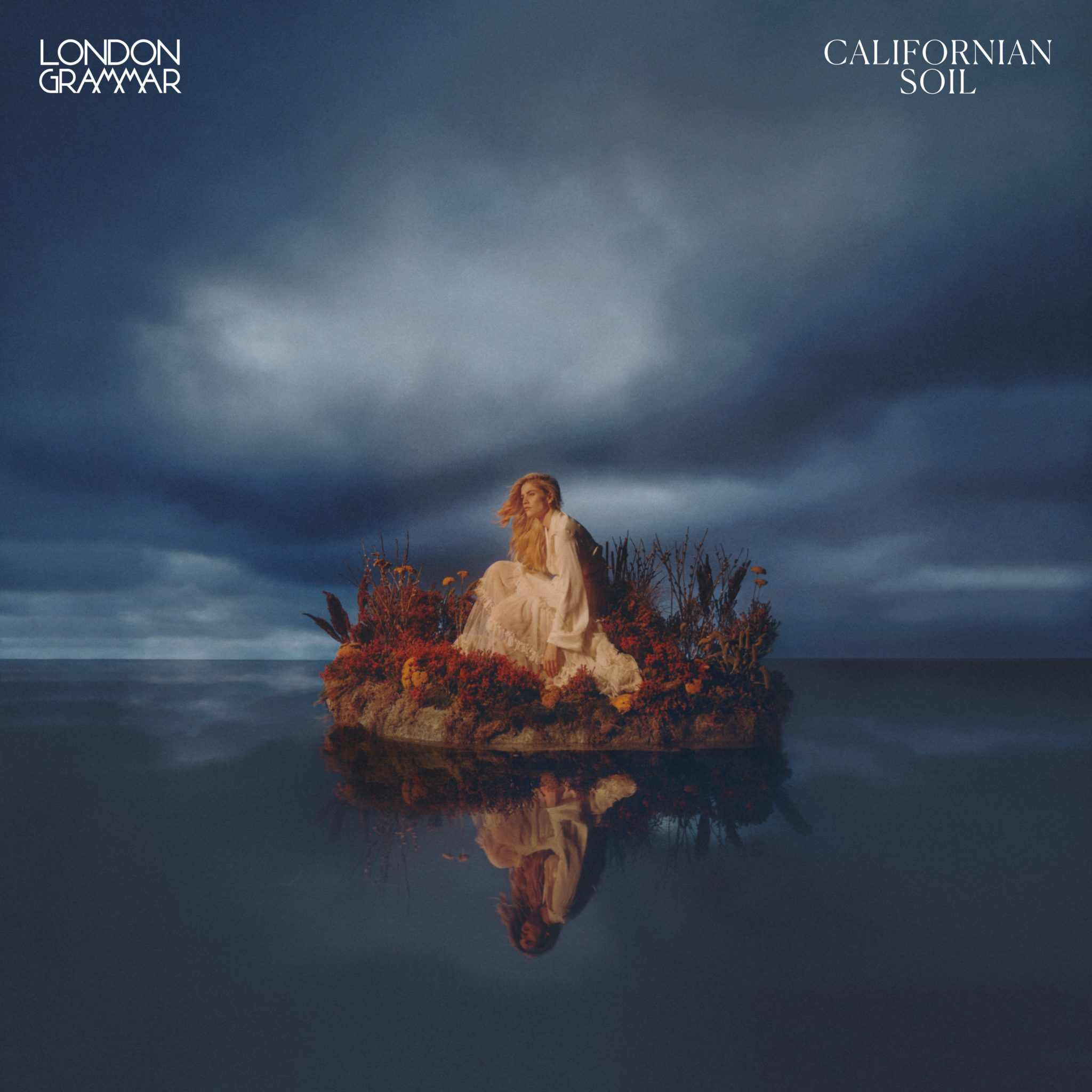 Advertisement