---
Keith Johnson, the Director of Marketing & Membership at IMRO – one of the supporters of Irish Music Month – discusses the importance of championing Irish music on the airwaves.
As one of the key promoters of the value of music in Ireland, the Irish Music Rights Organisation (IMRO) is well aware of the crucial importance of playing Irish music on Irish radio. From brand new voices, to established artists, the organisation has seen the many ways in which radio play can benefit a homegrown act  – and as such, IMRO enthusiastically welcomes the return of Irish Music Month.
"You see it all the time across social media – videos of acts sitting in cars, listening to the first play of their new single, on whatever local radio station it is," Keith Johnson, IMRO's Director of Marketing & Membership, remarks. "You can see their excitement about it. That first radio play is a milestone for so many acts. If you've come from a bedroom studio, and then you hear your music going out on local or national radio, it's a really strong endorsement that what you're producing is connecting. It's an endorsement that you're doing things right."
In addition to protecting the rights of songwriters and composers, IMRO also supports creativity through their annual sponsorship of prestigious Irish awards – including the IMRO Venue Awards, and the IMRO Radio Awards, at which Irish Music Month was crowned Best Irish Music Initiative last year.
As Keith points out, radio play will always be a hugely important way for emerging artists to get in front of new audiences. Consistent airplay often comes with significant music sales, and generates royalties – as well as boosting the artist's profile.
"There's nothing better than getting your music onto mainstream radio, particularly if you're trying to sell tickets to gigs around the country," he says. "And, from a royalties point of view, you generally earn more from radio play than you would from streaming, particularly in the early days. From that perspective alone, radio play is critical for new acts."
The nationwide aspect of the Irish Music Month initiative is also worth highlighting.
Advertisement
"It's great to see all the independent radio stations working together closely on this, alongside Hot Press, and seeing the value in it," he notes. "It's not just about giving Irish acts one or two spins – there's a whole campaign there. The stations buying into it again this year is obviously a testament to its success first time around."
Ultimately, as Keith states, radio still has a lot to say – particularly in Ireland.
"Irish audiences, across all demographics, listen to a lot of radio throughout the week," he says. "It's a medium that really resonates and connects with people. Radio is changing – and it definitely has a strong future."
Read more about Irish Music Month here.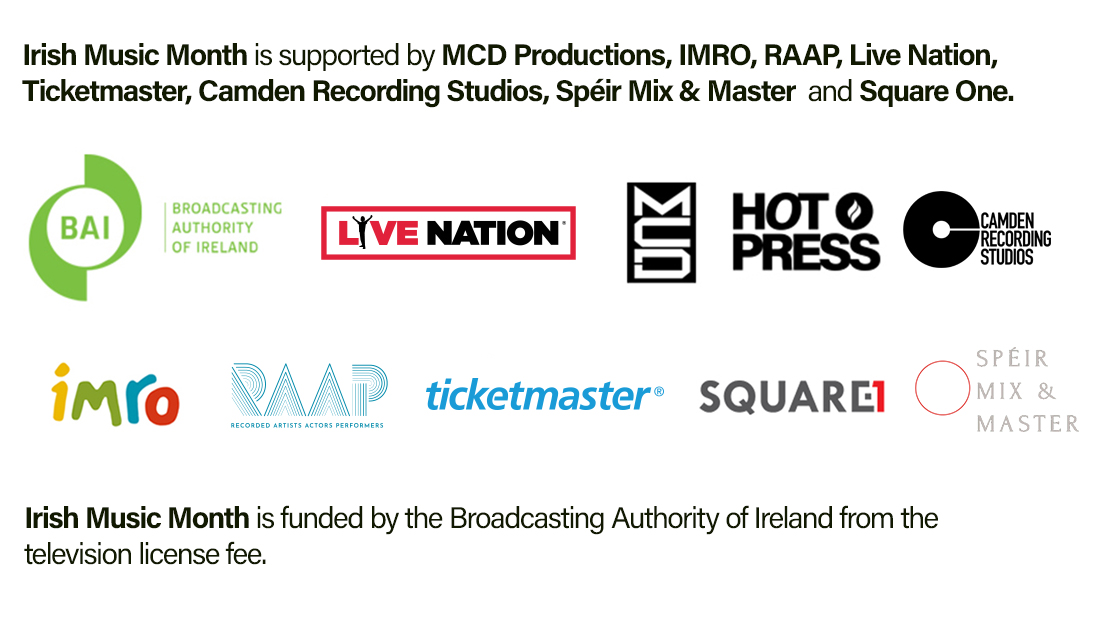 Irish Music Month is supported by MCD Productions, IMRO, RAAP, Live Nation, Ticketmaster, Camdem Recording Studios, Spéir Mix & Master, X-Music and Square1

Irish Music Month is funded by the Broadcasting Authority of Ireland from the television license fee