Danny O'Donoghue: On personal upheavals, the perils of social media, & The Script's new album
Huge personal upheavals inform The Script's sixth album, Sunsets & Full Moons. Danny O'Donoghue talks to us about Muay Thai boxing, how he coped with his mother's passing, the perils of social media, and why this album sees the trio getting back to basics…
Danny O'Donoghue has a spring in his step. He bounces into the listening room in Dublin's Windmill Lane Studios, greeting the select few who've been offered the first chance to hear The Script's new album, Sunsets & Full Moons with a grin. Wearing his trademark uniform of baggy black tee and skinny jeans, the frontman is in characteristically talkative form.
It's the first time that anyone outside the band, and their close-knit team of producers, has heard their new music. "No better A&R people than the Irish, because they know a good song when they hear it," says O'Donoghue, flattering us. The trend of album playbacks in front of the media seems to be dying out, but The Script have consistently hosted these events in the lead up to new releases.
They want to remind everyone, you suspect, that they're still Ireland's biggest pop act. But it also feels like, on this occasion, there's a lot of stuff that Danny needs to address head-on. Since the last time he had a sit-down with Hot Press, there's been a series of highly publicised upheavals in his personal life.
His mother Ailish O'Donoghue passed away at the start of this year, almost 11 years after his father's death. That was just a few months after the singer had ended his relationship with 23-year-old Brazilian model Anne De Paula, whom he had been dating for four years. Inevitably, the pair had found themselves in the tabloid spotlight. Finally, the singer recently admitted that he suffers from Wilson's Disease, a rare illness that poisons his blood and requires him to take tablets to supress the condition every day.
Evidently aware of the fact that he's about to be probed on his personal life, Danny goes straight on the offensive as he joins us – talking casually, providing commentary between the songs, and openly drawing the parallels with his personal circumstances. The lyrics of 'The Last Time', for example, are about his recent break-up ("Is this the last time that I lay my eyes upon you?/ Is this the last time that I ever watch you leave?… We said that it would last, but how come it's the last time?"). Then there's 'Run Through Walls', a song which is more directly about losing his mother.
Advertisement
"It's important to go to the bottom of the well during times like this," he says, admitting that the act of writing helped him deal with his mother's loss, and that he gained fortitude from the people who were there for him during a difficult time...
SUNSET YEARS
The Script's sixth album is being blasted at near full volume from Windmill Lane's impeccable soundsystem. Journalists – both new to this and longer in the teeth – are bopping along to the band's instantly recognisable brand of anthemic power-pop. But they've nothing on Danny himself, who stands at the side of the room dancing and miming to his own lyrics like he's The Script's biggest fan. Clearly, he's confident about these songs.
The album started taking shape in South Africa. There, sans mobile phone, Danny unwound in a way he hadn't done in about 12 years. More specifically, the title stemmed from a particular twilight evening on the beach, where he witnessed a sunset from one end of the shore, and turned his head to see a full moon hanging over the other. It felt like a metaphor, threw up notions of endings, darkness, lunacy and the reassurance of daylight coming at the end of it all.
"I think as a theme, sunsets are the ending of something, full moons the beginning," he tells me, when we get a chance to talk in private. "In the immediate context, a full moon can also be about the descent into lunacy. It's about how fucking crazy a night can be. If you break up with someone, what's the first thing you're going to do that night? You're going to go radio rental. You're going to cut loose. But it's also about knowing that however dark the night gets, you're always going to see dawn."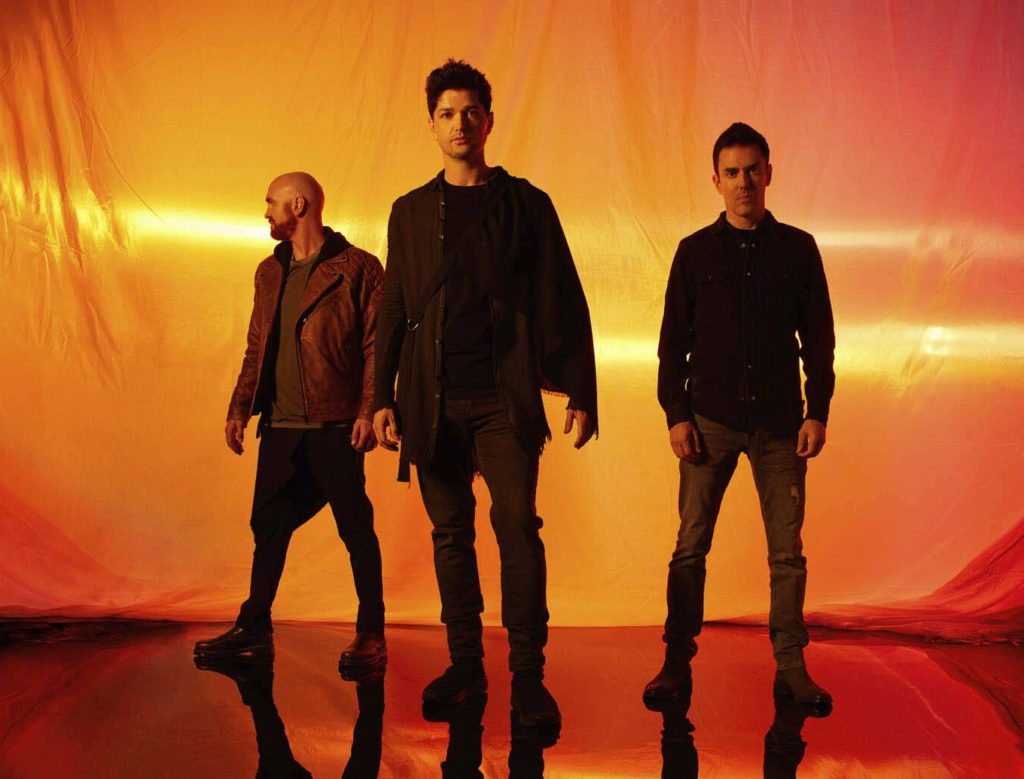 This initial idea was ironed out with the help of Mark Sheehan, who remains the lynchpin of the band in terms of lyrics and production. "It all fitted together when we sat down," says Danny. "Mark has this thing for day and night concepts. Polar opposites. Ying and yang. The more he talked about it, the more my head was running away with things. I was thinking, 'The gigs! The live shows! We could have a sun stage and a moon stage!' This was all running through my head. So concept-wise, we started to thread it all through."
Advertisement
The first song, 'Something Unreal', thwacks with a pummelling bassline and acts as a rallying call for people not to rely on their online selves in order to feel something 'real'. Danny already has this pinned as their new show opener. Similarly, 'If You Don't Love Yourself' is produced in a way that captures the EDM hooks of The Chainsmokers, with a drop chorus that will go down a storm when performed live. Danny is animated as he says proudly: "I've never been as excited about a group of songs. Not to put down what we've done in the past, but I'm really fired up for these ones."
FREEDOM & CONSTRAINT
Rewind two years. Autumn 2017. The Script were fresh from releasing their fifth album, Freedom Child. A mish-mash of R&B, dance, pop and rock, it was the sound of The Script trying to find a fresh direction in a rapidly-changing pop landscape. The record didn't seem to place much value on standard guitar-driven rock. It was also more outward-looking than anything they'd done before, addressing the fraught politics of the present.
"I think Freedom Child is part of the journey to how we arrived at this album," says Danny. "Because when we were in America, we were searching for 'What's the new thing? What's the new song?' It was 2017, so obviously you can't help but see: there was a massive political upheaval at the time. Trump was elected. The place was being ripped apart. We started writing songs like 'Divided States Of America'. Only in retrospect would I look at it and go, 'What the fuck do Irish people know about American politics? In particular, an Irish pop band. Who's going to listen to that?' But I still feel that the record was a good reflection of what was going on at the time. There were some great songs. 'Arms Open' came out of that record. And 'Rain' was one of the most successful songs in the UK and Europe that year."
According to Danny, making that album led to "an elastic band springing back to its centre. And the centre for us was emotionally-charged music that people can sing their hearts out to at festivals."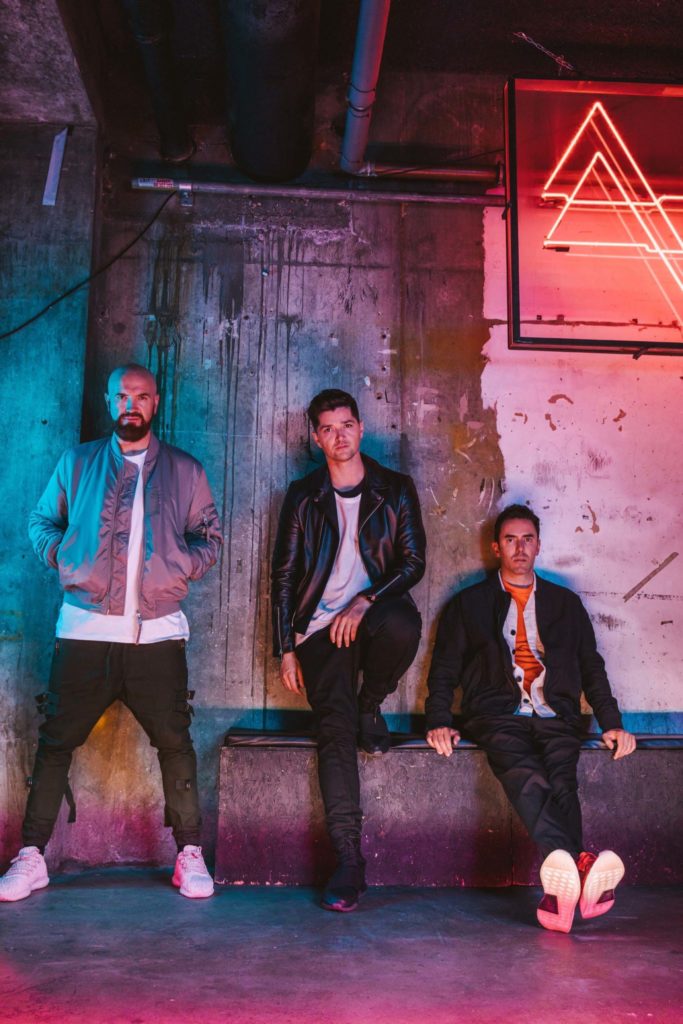 FAMILIARITY BREEDS CONTEMPT
Advertisement
Freedom Child saw the band branching out with various different producers and writers. In contrast, Sunsets & Full Moons is very much about going back to basics.
"Freedom Child was a massive experiment for us," Danny admits. "It could've gone really wrong, because we kind of left what we knew, we left the security of our studio, to basically go to everyone else's studio."
It's the oldest cliché in the book, but Danny says that by taking that plunge, the trio rediscovered the value of each other as artists.
"Every single producer or writer we were working with was turning to Mark and saying, 'What do you think of this? What do you make of this lyric?' Or else he'd say something and I'd see them hanging on to his every word. Now, I've known Mark since I was 12, and I'm not saying I got used to being around a genius, but I think it was a case of 'familiarity breeds contempt' (laughs). Seeing their reaction to him, I had this realisation. Like, 'What the fuck are we doing here?' Melodies, production-wise, lyrics – we've got a genius here in terms of all that. We can do this ourselves.
"That was the catalyst to us saying, 'We need to get back to James Street. Two of us out the back of our shed doing it on our own'. We have that ethos now. To be fair, we still had a great team. Jimbo Barry, who did the likes of 'Hall Of Fame' – he'd be like a fourth member of the band. But the nucleus of the album was a few lads in a room. Going to the same pub at night time. Production was the main thing when it came to experiencing the music on Freedom Child, but with this one I'm saying, 'I want you to listen to the songs, to the lyrics'. The backdrop of these ones has been very acoustically led. We've made something that buskers on Grafton Street will enjoy singing."
SOCIAL MEDIA
The album's first song, 'Something Unreal', is a subtle warning about the damage that social media can do. Seeing as The Script first made a name for themselves on the cusp of the social media revolution, is it extraordinary to see how anxiety-inducing it can be?
Advertisement
"Absolutely," says Danny, shaking his head. "I mean, you would charge The Script as being fairly successful on social media. 700k on Instagram, nearly seven million on Facebook. And even me, I'm still looking at it thinking, 'How can I make it look better?' I still get anxiety.
"It feels like the world's reached fever pitch, in terms of social media. It feels like something bad might happen, to the extent that people feel so undervalued, they're either going to come off the platform or the platform will have to change their system around likes and how they operate – because it's so narcissistic. Look, I'm in a band, I've an ego, I take pictures and upload them and look at the responses, so who am I to judge? But personally, I made my Instagram private recently. I said, 'I'm not fucking going there. I don't want to be famous. I want my music to be famous'."
A lot of this dawned on the singer following his stint on BBC's The Voice. He was a judge for the first two seasons.
"Coming off from that, people were saying, 'You've a golden opportunity now! You're on the BBC. You're in the limelight, why don't you stay?' Well, for one thing, at the time my mother had a brain aneurysm. For another, I needed to go back to fucking basics. I had to ask, 'Do I want to live a life of being famous for being famous? Or do I want to be remembered for being a great musician?' My dad was a great musician. And when he died, he was remembered for it. That's what I want more than anything."
Does he get nervous sitting in a room full of critics playing new music for the first time? Or think about how an album will be received and how it will sell?
"We all think about how the songs will resonate with our audience," Danny admits. "But that's really where we draw the line. You can ask my managers and the one thing they'll always say is – you can't talk to me about money, because I don't give a shit. I really don't. I've no value for it. My mum had no value for it. The best thing she ever taught me was to not place your value in money. Of course, be savvy with your stuff, but if you start becoming money-minded, everything else will go."
This, Danny confirms, goes back to his formative years in the music industry, when he was a twenty-something writer and producer living between LA and Ireland, barely getting by and struggling to make a name for himself.
Advertisement
"It's strange, because I was very happy when I was 28 being a broke-ass musician living in LA," he says. "Even then, I was very happy with my money situation. This? All this? It's a plus. I don't take it for granted either. I suppose a lot of people gave up when they were 22/23, then a lot of people stayed on until they were 24/25. These seemed like really pivotal years. It felt like, at 28, it was only me and Mark left, after 10 years of writing and producing.
"At that stage you're nearly 30 and everyone's telling you, 'You're way too old for all of this. You were too old when you were 24.' And then, miracles happen. We started writing. The first song we wrote together as a band was 'We Cry'. Then 'Before The Worst'. Then 'Break Even'. Songs that, to this day, are still putting a roof over my head. So to go back to what you were saying – I've kept my face out of the clubs and red carpets for a long time, because I know it was the music that made me. So you're more likely to find me in Sun Studios, or with someone playing guitar thinking, 'What's the next song that's going to make someone cry?'"
IRELAND'S COLDPLAY
In 2015, The Script made history after becoming only the third Irish act to headline Croke Park. During the album playback, Danny observes that in Ireland, we can have "our own Coldplay" – an internationally mega-successful stadium act for the 21st century. So what's The Script's next step on the live front?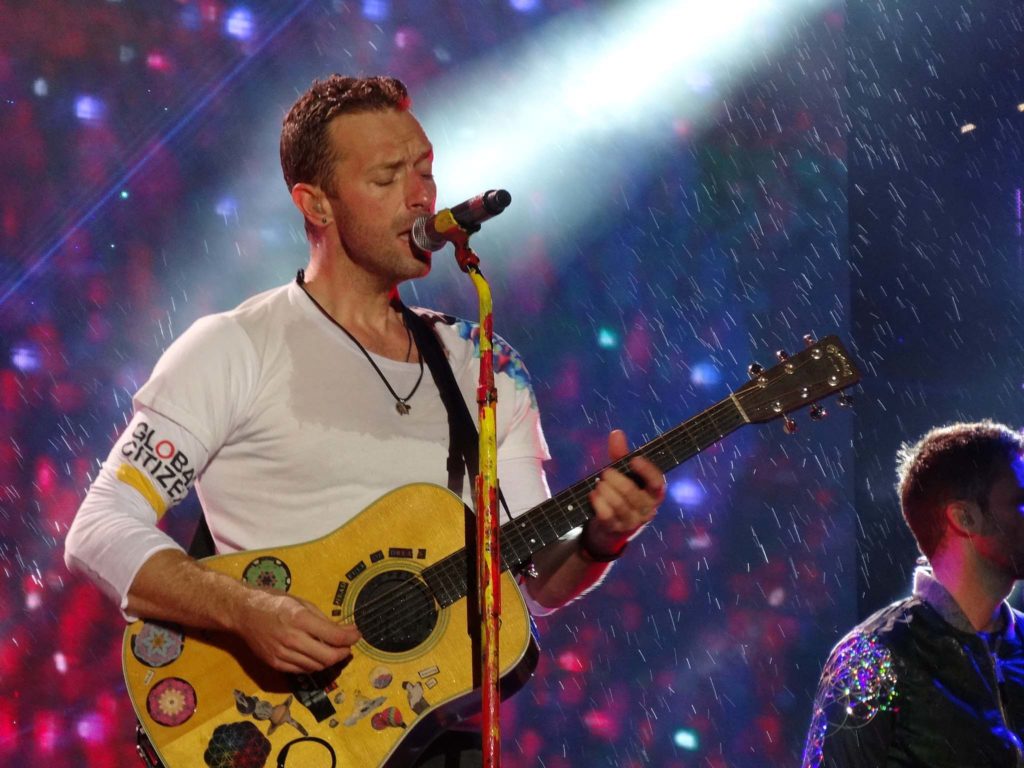 "To be honest, I'm emotionally-led," says Danny. "I'm thinking, 'Where's the next place we can play that's going to make for an emotional, important gig?' We were just offered a massive tour in America for a lot of money, and I was like, 'Ehhh… we've done that five times, what's different about this?' I'm reaching for: 'Irish band plays Central Park. Irish band takes over New York. You know?' Or just anything a bit different. Dublin Castle – getting on stage, standing up there where our forefathers fought for the place.. These things speak to me." Is 'The Script at Croke Park 2020' somewhere in the back of his head?
"Glen always reminds me to be very careful, because I have a habit of saying too much," he laughs. "But no, listen, we came offstage at Croke Park when we were supporting U2, and I remember I was pissed off cause I wanted to stay on the stage longer! I said to him, 'That's going to be us one day brother'. We were saying to each other, 'We belong here'. Then four years later, there we were. And yeah, I'm always thinking Croke Park. I love playing there. But where else? Honestly, I'm thinking Etihad Stadium. That's where I'm thinking. I believe in the energy and the vibe of this music. I believe that we can do the Etihad."
Advertisement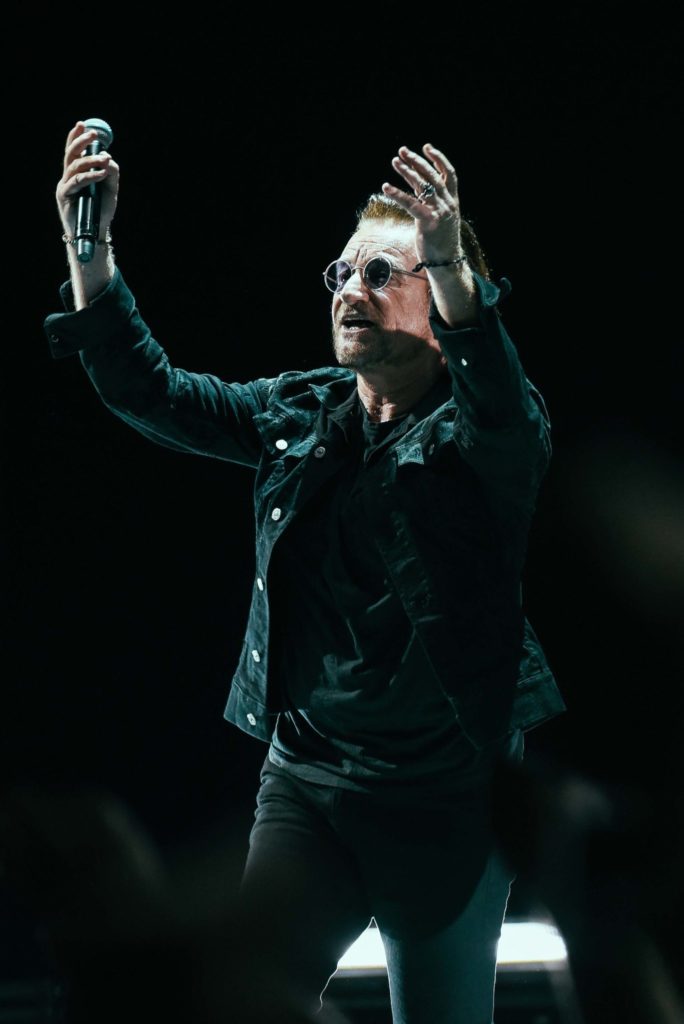 MUY THAI & MENTAL HEALTH
With a general embargo in play, Hot Press wasn't able to publish Danny O'Donoghue's thoughts on mental health in our recent special. Turns out he has a lot to say about the issue.
"Mental health is a massive subject for me," he says. "I'm so happy that society, and that journalism, is taking it on as a cause. It's a particular issue for men, when you look at the suicide rate amongst young males. I'm not saying it's entirely social media-induced, but social media is affecting us in a way where we don't really know the end result. If there was a drink out there that was made available to the public that had the same effects on mental health as social media, we'd ban it straight away!"
The most vulnerable song on The Script's new album, 'Run Through Walls', deals with how Danny coped with losing his mother, as well as paying tribute to the friends who helped him out during that difficult time.
"It tackles honesty," he says. "I sing the lyric 'And that day my mother died/ You held me up and wiped my eyes'. I think that's going to be an important thing for men to hear. They're going to hear me talking about crying. They're gonna say, 'Oh fuck, he's being vulnerable. He's opening himself up'. That's key. You need to open up. You need to open up your heart. If you're not opening your heart up, you might end up opening your wrists up. I've no problem talking about the depression you go through when you lose somebody. The coping that you go through. Some people lose their minds when they lose a parent. I mean, I've got a big family, and everyone has coped in very different ways. But the one thing that brought us all together was honesty. The ability to say, as a man, I'm hurt."
Danny was also helped by his rigorous training schedule in Muay Thai boxing.
Advertisement
"I've been boxing now for four years and it tends to be very full force. But getting in there, working on the pads, I managed to get my body lean – then that helped me get my mind lean. I cut all fat, cut all the shit that's not supposed to be there. And I've loved the discipline of it. I do about 3k run in the morning, then I go in and do about an hour-and-a-half working out, then a bit of sparring."
Has he ever had to use it in any sticky situations?
"Ha! Oh yeah, people start on me all the time! 'Awh there's that prick off The Voice!' SMACK (laughs). Naw, I'd never use it because I'm a trained fighter. I can throw a punch, I've been in fights, but to be honest I wouldn't even bother anymore. This leg coming at you? You'd never feel anything like it."
•The Script's sixth album, Sunsets & Full Moons, is out on November 8, via Sony. The band have also announced four Irish tour dates for 2020, in SSE Arena, Belfast, on March 3; and 3Arena, Dublin (5-7).