Damien Dempsey's iconic album Seize The Day to be released on vinyl for 20th anniversary
The special vinyl edition of the classic Irish album is available to pre-order now.
Damien Dempsey has announced a special vinyl release of his beloved album Seize The Day, out April 7. Marking the record's 20th anniversary in 2023, it will be the first time Seize The Day has been available on vinyl.
Seize The Day is a critically acclaimed album and is the artist's second project after They Don't Teach This Shit In School (2000). Hot Press' Eamon Sweeney deemed the album to be 'a wonderful record and a modern Irish classic' following its debut. RTE also included the album on their list of 21 albums that showcase 21st century Irish music.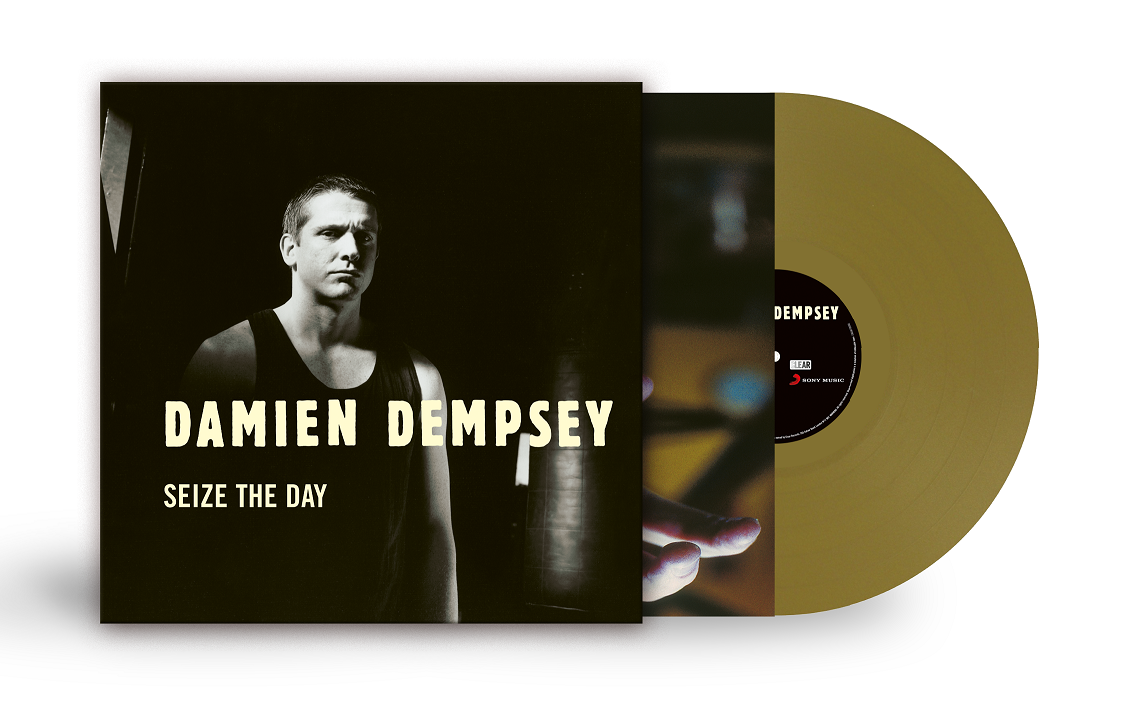 In an interview with Hot Press for the Up Close & Personal series, Dempsey discussed the significance of various songs on the album and performed a selection live.
Advertisement
The vinyl includes the well-known tracks 'Factories,' 'Negative Vibes,' 'It's All Good' and 'Apple Of My Eye.'
The 180 gram gold pressing limited edition vinyl records will be available from April 7 – and if fans preorder the vinyl, they can also receive a signed lyric card, while supplies last. The vinyls are available for preorder now here.
Damien Dempsey will be performing live at Iveagh Gardens in Dublin this summer on Friday, July 7th, and Saturday, July 8th.