The initiative will announce a fourth partner charity soon.
Tour De Picnic organisers have decided to launch next year's event earlier than ususal, so don't fret if you've missed out on tickets to Electric Picnic 2020. This stunning 80 kilometre cycle is in aid of LauraLynn – Ireland's Children's Hospice, Ronald McDonald House and ISPCC Childline, and will take riders through some of Ireland's best cycle ways.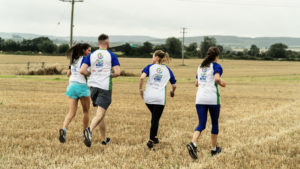 This year, participants are required to raise €450 (including a €60 registration fee) for the Tour De Picnic charities. This is a great way to take part in an exhilarating fundraising and fitness challenge, as well as take in the sounds of Electric Picnic. Riders will find their weekend pass to Ireland's most popular music festival waiting for them at the finish line. Tour De Picnic are proud to say they take a thousand cars off the road to Electric Picnic annually, helping both to manage traffic to the festival and greatly reduce its environmental impact.
Advertisement
The fundraising deadline for Tour De Picnic is June 30th, 2020. There is also an option to run 17 kilometres from Coursetown B&B and Country House, a dairy farm in Athy, Co. Kildare. The run will cover farmland and Coillte forests,passing through Oughvale Woods. Registration for this over 18s event will go up to €100 when early bird places are sold out, so it's in your best interest to sign up ASAP.