Hot Press got a sneaky peak at this stunning new picture house, bar and café earlier this week.
Movie lovers of Belfast and beyond will receive an early Paddy's Day present tomorrow when a brand spanking new, suitably swanky premium cinema experience opens its doors to the public for the first time.
Dubbed the Avenue in tribute to a long departed titan of NI cinema, this plush picturehouse can be found inside CastleCourt shopping centre on Royal Avenue. Boasting nine sixty-seat auditoriums decked out with velvet double-sofas and armchairs, each with their own side table and footstool, the trail blazing spot is set to be the talk of the town.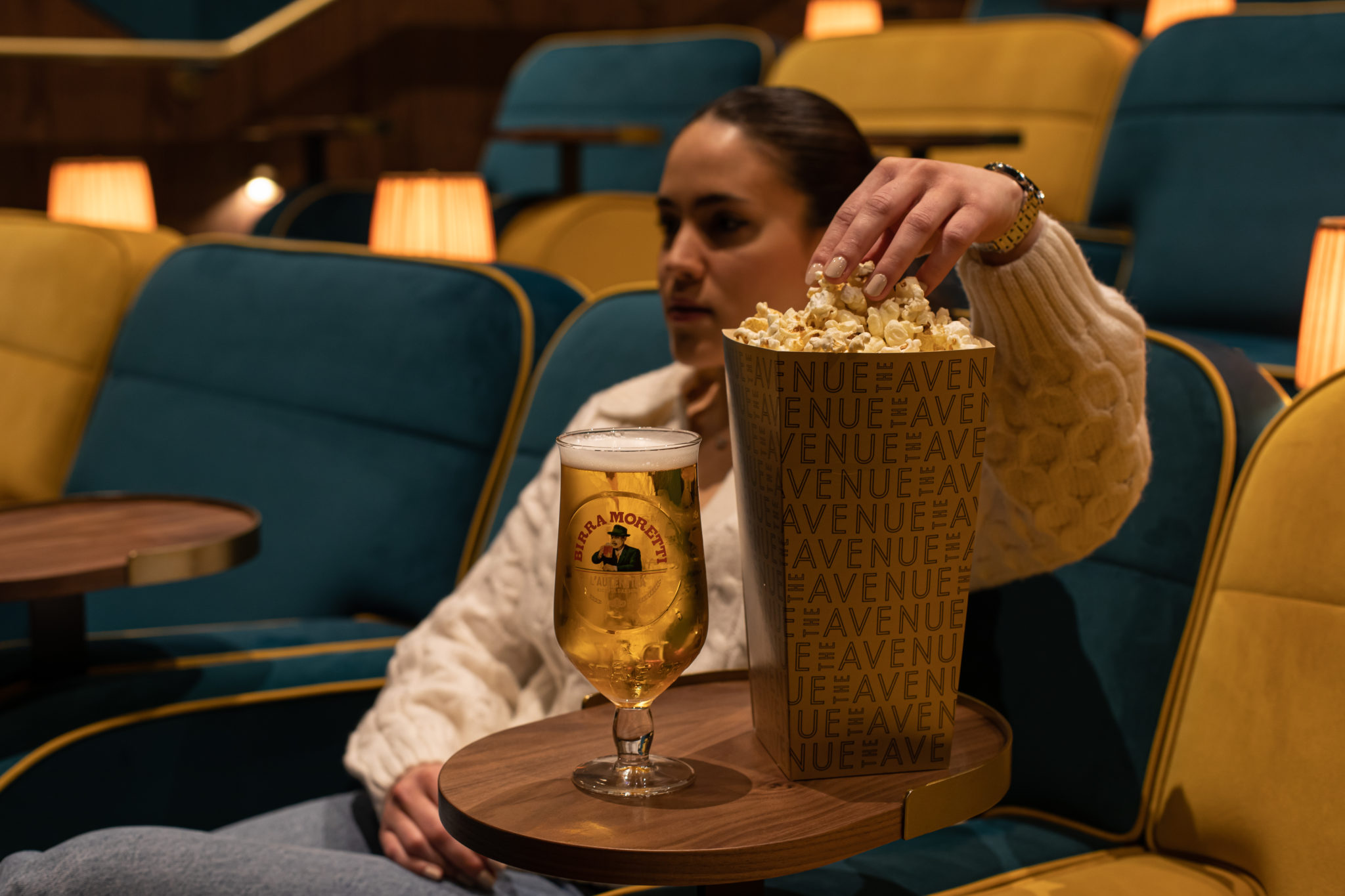 Your humble Hot Press scribe paid a visit to the Avenue earlier this week for a launch party which included a screening of Scream VI and I'm pleased to report that this hip hybrid of hostelry and movie theatre definitely lives up to the hype. Recommended not just for cinephiles, but those in need of a bit of T.L.C. (which, let's face it, is all of us these days), the place is destined to be an in demand destination for date nights over the months to come.
Featuring an eye catching bar (yes, you can bring your libations into the screenings with you), chef prepared food (make sure you try the trio of sliders) and all the usual cinema staples, the Avenue offers a next level experience and their crack team of considerate staff are first class.
Advertisement
Check out the press release (including those all important prices) below.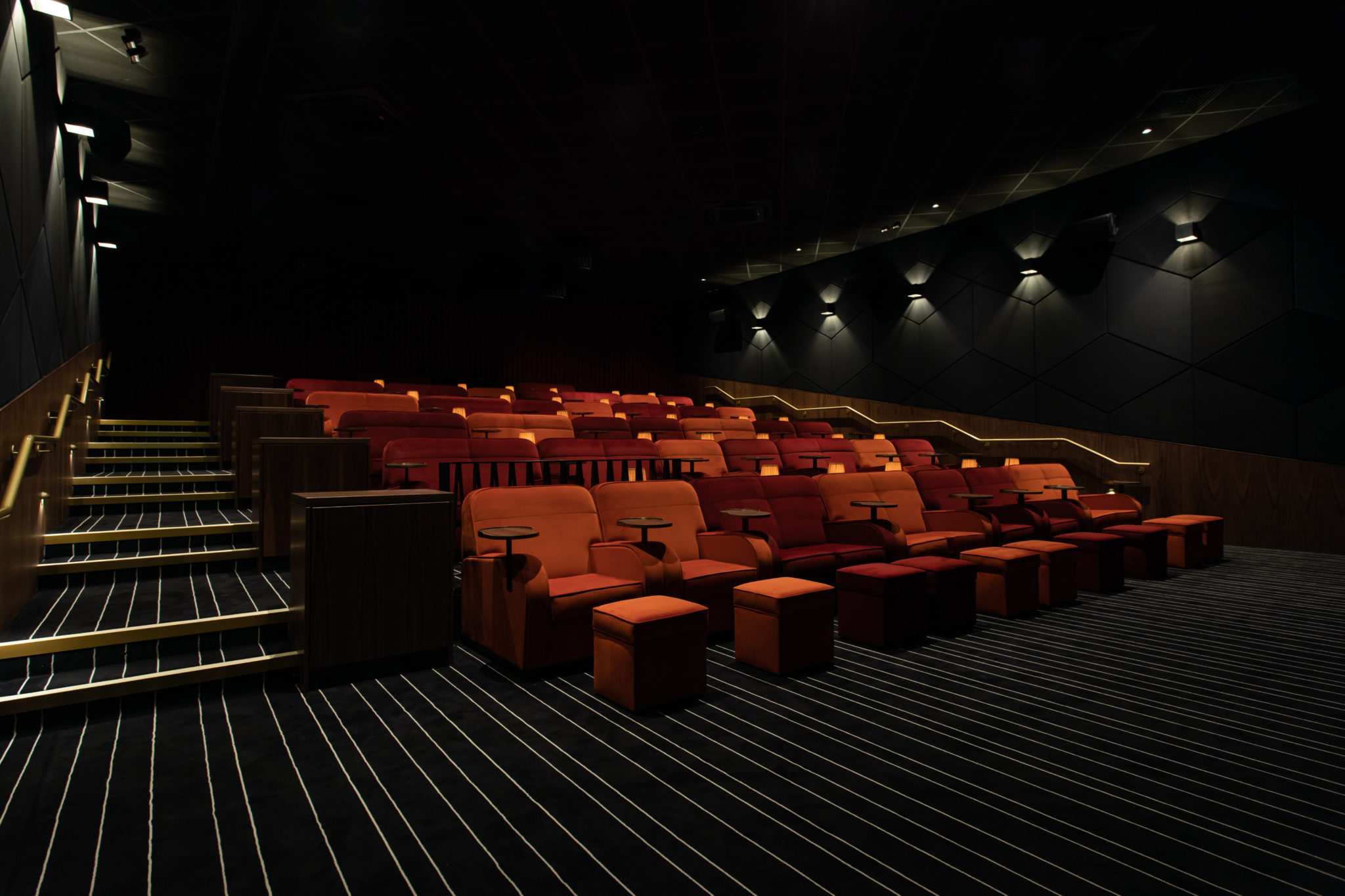 The Avenue Cinema, Café & Bar, a brand-new luxury cinema concept, will officially open on Friday March 10 at CastleCourt Shopping Centre in Belfast. The 28,000 sq. ft space will boast nine luxuriously designed, sixty-seat auditoriums, with plush velvet double-sofas and armchairs, each with their own side table and footstool with extra legroom for the ultimate in-cinema comfort.
Showcasing some of the latest blockbusters, live and event content, as well as alternative content such as seasonal classics, each auditorium comes fully fitted with the latest in digital projection and Dolby surround-sound technology, delivering the best big-screen picture and sound quality to movie-goers.
The Avenue's world-class cinematic experience will offer classic snacks such as freshly made popcorn and sweet treats as well as an exciting food and beverage offering, serving a selection of chef-prepared food, cakes and pastries, alongside coffee, wines, beers and cocktails. Whether you're indulging in the small plates; hand-stretched sourdough pizzas; loaded nachos and gourmet burgers, you can choose to either sit down with your food at one of the stylish café-bar lounge areas or have it delivered to your seat during a screening in the sophisticated auditoriums.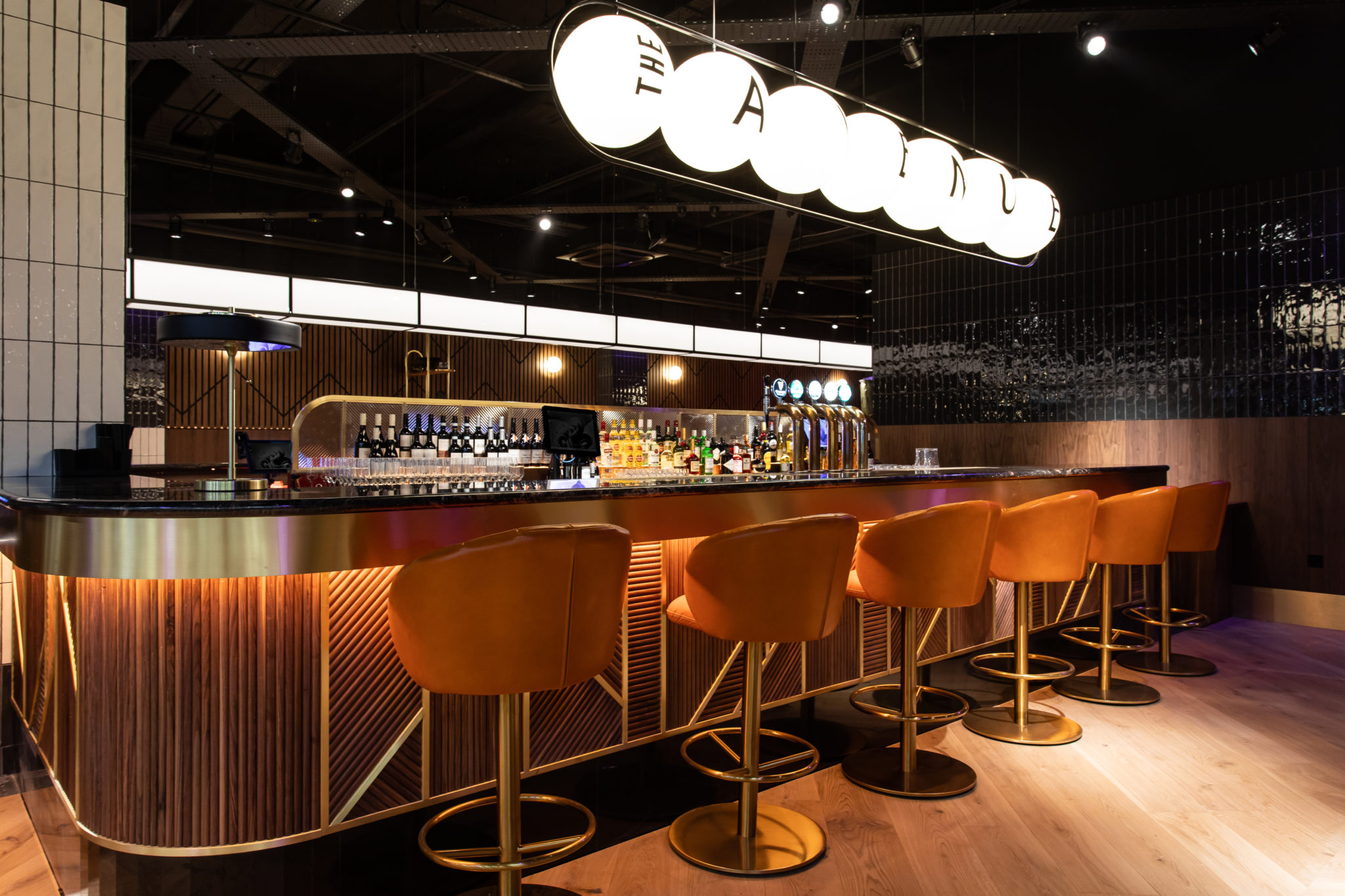 The Avenue pays homage to the historic picture house of the same name, that once stood in the same location. The Avenue was the first Northern Ireland picture house to screen the talkies in 1929, and was at the heart of a varied and diverse cinema culture across the city. The Avenue is set to blaze a trail, taking audiences back to the roots of local picture houses with a reimagined experience that will capture the magic of cinema once more.
Advertisement
Scream VI, Creed III and Ant-Man and the Wasp: Quantumania are amongst the first films to be shown in the brand-new cinema. Tickets for The Avenue Cinema cost £14 for adults and £10 for children. The Avenue will have off-peak pricing between Monday to Friday before 5pm costing £12 for adults and £9 for children.
The Avenue will screen the latest blockbuster releases, live and event content and alternative content such as seasonal classics and will be open 10am – 12am, 7 days a week.
The brand-new cinema, café & bar is a family -friendly venue. Ticket holders will also be able to avail of 3 hours of parking at CastleCourt for the price of 1 hour.
To find out more and to book tickets visit theavenuecinema.com