We take a look at 20 artists from across the world already defining the future of music - and those who are set to join their ranks in the neat future.
Predicting the future of music is a notoriously tricky task. In late 1997, the long defunct Select magazine trying something similar to what we've attempted here: naming the figures who were likely to dominate music for the foreseeable future. Beck came in at number one, and – while he remains a serious live force to be reckoned with – it's debatable whether the LA artist ever again scaled the recorded heights of his then ubiquitous Odelay. Nonetheless, we have here assembled a pretty reliable guide to the Top 20 innovators and mavericks best positioned to exert a major influence on music and the wider cultural landscape over the next decade and beyond.
Thanks to the likes of Childish Gambino, Kendrick Lamar, Stormzy and others, hip-hop has never been in better shape on both sides of the Atlantic, while the most radical and innovative artists in the pop mainstream (including Lorde, Billie Eilish and St. Vincent) are almost exclusively women. More than ever, rock appears to be on the ropes, except – and who would have seen this one coming? – in Ireland, where acts like Fontaines D.C. and The Murder Capital have achieved deserved international recognition for their audacious assertion that there's still life in the old guitar yet.
For those about to (1) commence third level education or (2) rock – we salute you, with this list of endlessly fascinating provocateurs. Contributors: Paul Nolan, Pat Carty, Lucy O'Toole, Stephen Porzio, Peter McNally and Edwin McFee.
ANITTA
Already the queen of "Funk Carioca", that spectacular brand of R&B spawned in the clubs of Rio De Janeiro, Anitta first came to widespread attention thanks to a feature appearance on that other Queen of Pop's 2019 album, Madame X. However, Madonna collab aside, the Brazilian singer, songwriter, actress, dancer, and businesswoman, had already pipped Lady Gaga, Rihanna and Shakira in a Billboard poll of the most influential artists on social networks.
Advertisement
From growing up in the favelas of Rio, to becoming Brazil's biggest pop-star, Anitta has attacked her career with hands-on determination – and smarts. Until 2019, she was her own manager, telling Dazed magazine that she proudly oversaw every aspect of her career: "I'm the product that I sell, and I'm always travelling, so my company is on my cellphone. I used to have a group chat for every section of what I do – press, music, dance, strategy, marketing."
It's a proudly independent approach that has paid off. She has accrued over 3.5 billion views on YouTube, collaborated with Major Lazer and Snoop Dogg, and released four successful albums. And now, she has broken out of Brazil in earnest. One of the hottest stars on the planet, you wonder if she might yet become the woman to knock Jair Bolsonaro off his perch. That can't come quickly enough!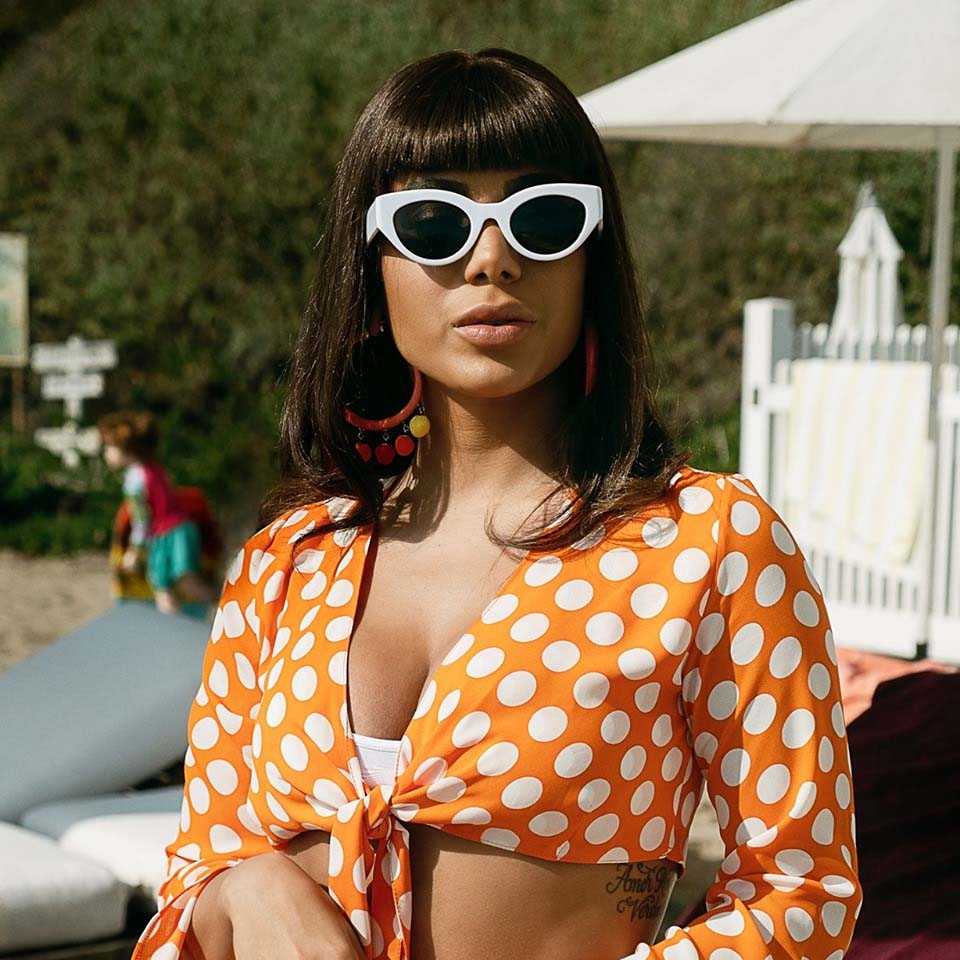 BILLIE EILISH
Has a pop star as youthful as the 17-year-old Billie Eilish ever appeared as such a fully-formed artist? Boasting a glowing endorsement from Dave Grohl – who became a fan through his daughter – earlier this year Eilish unleashed the international smash hit, When We Fall Asleep, Where Do We Go?, an avant-pop masterpiece that also incorporated elements of hip-hop, electro and even industrial.
Then there was the image: the trademark baggy clothes and subversive photo-shoots – like the Pet Shop Boys, she refuses to smile for press shots – instantly marked out Eilish as an artist with true star quality. Elsewhere, she has bravely spoken out about her Tourette's syndrome and experiences of depression, further deepening the bond with her worldwide fanbase. Her next move will be fascinating, but as we enter the new decade, Billie Eilish – who's of Irish descent as outlined in a recent HP cover story – is pop music. And that's really saying something...
Advertisement
CARDI B
Cardi B is special. First leaping to fame in VH1 reality show Love & Hip Hop: New York, Cardi's music is full of attitude. She stole everyone's hearts with a reputation-making appearance at the MTV VMA's two years ago. She subsequently smashed the charts (and the record books) when she became the first female rapper in 20 years to hit No.1 in the U.S., with the thunderous 'Bodak Yellow'. Debut album Invasion Of Privacy was every bit the haters-silencing, banger-filled joy we expected; her collaborations with the likes of Bruno Mars and Ed Sheeran have showcased her versatility; and her headline performance at this year's Longitude Festival was a typically show-stealing spectacle. Now, she is talking with Bernie Saunders about his bid for the Presidency. It smacks of a woman who knows that destinies may hang on what she says, does – and sings. Expect her to be among the magastars of the next decade, making music that is full of what's real. It could be a thrilling ride.
CHANCE THE RAPPER
Already a Grammy-winning, Kanye-collaborating, Billboard Top-10 cracking solid gold superstar, it's hard to believe that the Chicago rapper's official debut album was only released this month! With The Big Day, Chance The Rapper finally acquiesced to at least a few music industry norms, having already established himself as a force to be reckoned with on his own terms, through a series of excellent free mixtapes. He famously remained independent since his first mixtape, 2012's 10 Day. This approach fits well with his personal politics. As the son of Obama presidential aide and Chicago mayoral campaign co-chair, Ken Bennett, politics is in the 26-year-old's blood. In fact, Obama said of Chance, "I first met Chance when he was 8 years old, and so we've been family for a while." In 2014 he was named Chicago's Outstanding Youth of the Year and he has personally attempted to offset the lack of funding that goes to Chicago's Public Schools with a $1 million donation. Along with his father, he promoted the #SaveChicago campaign which sought to combat gun violence. A future President perhaps. But in the meantime, there's some extraordinary music still to be made.
Advertisement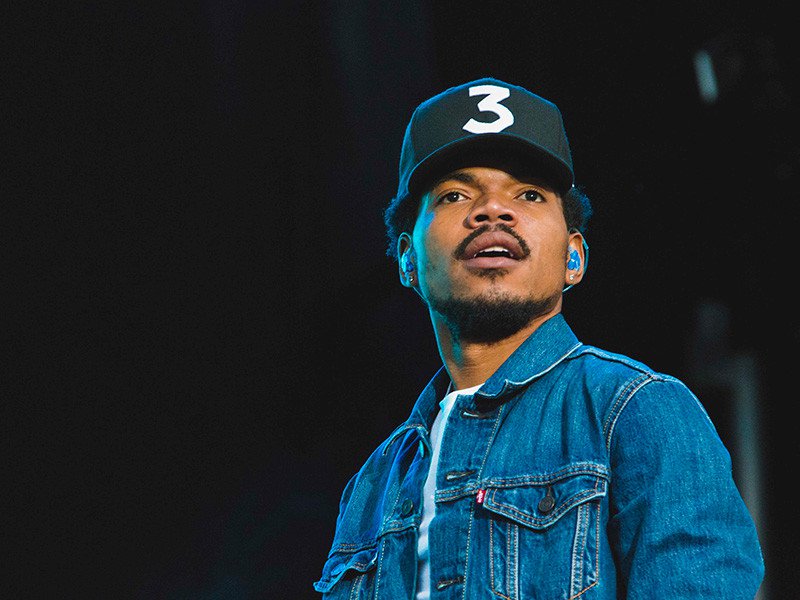 CHILDISH GAMBINO
There are few creative individuals as multi-talented as Donald Glover aka Childish Gambino. He's received genuine and deserved acclaim for his work as a writer, as an actor and as a comedian – but his dream was always to rap. Initially honing his skills with a number of mixtapes, generally executed in a high-pitched nasal voice, Gambino's creative breakthrough came in 2010 with the excellent Culdesac, demonstrating his talents as both a rapper and a singer – it's filled with intelligent cultural word-plays, honest introspection and a far more eclectic musical backdrop than most of his peers were capable of. Since that initial highpoint, there has been a steady progress and evolution – right up to the release of 'This Is America', which is perhaps the defining song of the decade. A response to Donald Trump's America, the accompanying video is brilliant, shocking, disturbing and thoroughly unforgettable. It has rightly catapulted the other Donald up there, among the biggest artists in the world. And the feeling you get is that this might just be the beginning...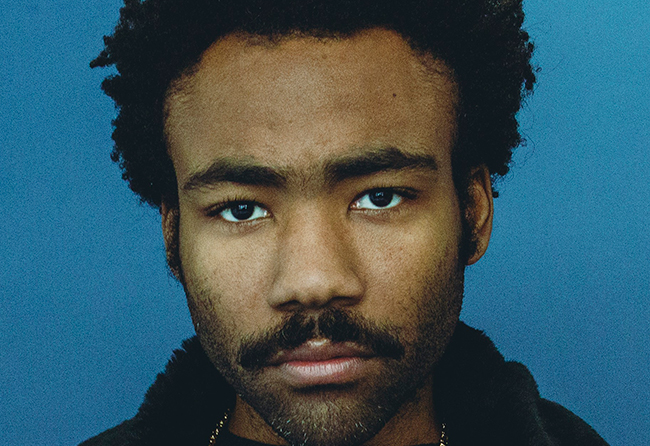 Fontaines D.C.
As Dublin as a gang of young lads giving you gip outside of the Spar, the remarkable Fontaines D.C .made the jump from their self-released first single to selling out the Brixton Academy in just over two years. Debut album Dogrel has been both critical lauded and commercially successful, fans buying into the band's own brand of Dublinese as filtered through layers of the city's literary past. For anyone with any remaining doubts, go and see them live and be instantly convinced. Frontman/howler Grian Chatten is as magnetic as a planetary pole, Carlos O'Connell threatens his guitar with a bottle like he's after its wallet, Conor Curley is the epitome of indie cool and Tom Coll plays the drums like a man herding elephants – with menace. All you really need to hear is the glorious opening three-chord trick of 'Boys In The Better Land' – arguably the best Irish single in years – and you're in, initiated into a gang that you'll never leave. The only way is up.
Advertisement
IDLES
In an era of lies and fake news, Idles remind listeners that it's okay to dance, laugh and sing in the face of adversity. Their caustic brand of punk-inspired music is as mean as Wolverine with a 10-day-old hangover, and as politically charged as Crass in their prime. Yes, it's that good. Based in Bristol and boasting one of our own in their ranks (guitarist Mark Bowen is from Belfast), Idles – like Gallows before them – have managed to pull off that increasingly tricky task of making uncompromising, guitar-based songs popular. Their 2018-released second LP, Joy As An Act Of Resistance, was a life-affirming racket and live, they are absolutely monstrous (as anyone who witnessed their recent face-melting Irish shows will attest). There are those who argue that singer Joe Talbot is the finest frontman of his generation. They might be right. Either way, Idles are set to run and run...
Janelle Monae
Janelle Monae is one of the coolest people alive. For a start, she released possibly 2018's best album with art-pop masterpiece Dirty Computer. She has starred in great Oscar-nominated movies like Hidden Figures and Moonlight. And on top of this, she's also one of the few major artists delivering music the masses can enjoy – without in any way diluting her radical political message.
Advertisement
Monae is proudly pro-feminist, pro-LGBT+ and pro-minority rights – and those liberating perspectives are all over her staggeringly original musical output. 'Django Jane' is a black feminist banger, with lyrics like: "Black girl magic, y'all can't stand it/ Y'all can't ban it, made out like a bandit." And there's more: "They been tryin' hard just to make us all vanish/ I suggest they put a flag on a whole 'nother planet." Meanwhile, Monae's brilliant music videos feel like political statements in themselves, whether it's the prominence of the bisexual pride flag colours in the 'Make Me Feel' promo or the mini-movie for 'Pynk', which sees the singer dress as a vagina, to promote another of her calls for seeing people beyond gender.
On the marvellous 'Screwed', Monae sings about the state of the world today. In response to 'sirens calling' and 'bombs falling', she offers: "We'll put water in your guns/ We'll do it all for fun." Monae is trying to change the world and she's doing it with a wonderfully coquettish, come-on smile. With her finger so sweetly on the pulse of the now, there is only one way her career is going. And guess what? Watching her grow over the next five years is going to be some beautiful trip.
KENDRICK LAMAR
Let's make no bones about it: this is Kendrick Lamar's time and the rest of us just live in it. With his 2015 masterpiece To Pimp A Butterfly and its superb follow-up, DAMN, the man who started out as K-Dot achieved the sort of zeitgeist-defining megastardom of the sort previously enjoyed by Prince, Bowie, the Sex Pistols, Madonna, Nirvana and a select handful of others.
Aside from his ingenious mix of hip-hop, soul, R&B, jazz, industrial and sundry other genres, Kendrick's anti-establishment ethos has articulated the struggles of the Black Lives Matter era like no other artist. Then there have been the iconic moments: who could forget his internet-busting Grammys performance, when he touched on some of the most painful episodes of black American history, before signing off with a stunning statement of political liberation?
Advertisement
A quiet, thoughtful character who has also bravely articulated his internal struggles – even memorably addressing his sporadic suicidal thoughts on Butterfly – Lamar is well on-course to seal his status as one of the all-time greats. Believe.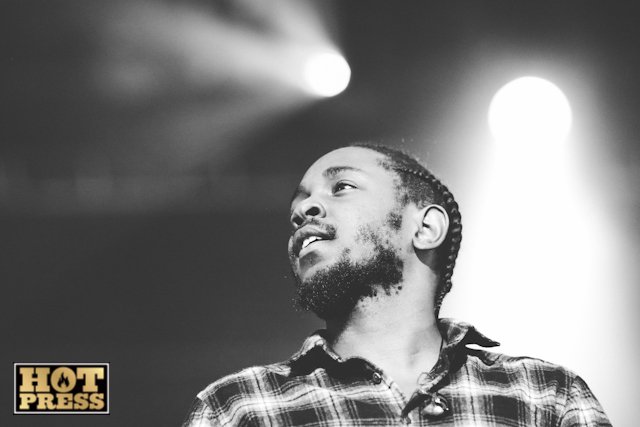 KODE 9
"All hail HyperDub!" Thom Yorke once declared in celebration of the none-more-influential dubstep label. The man behind the imprint is Scot Steve Goodman, who also issues his own music under the alias Kode 9. HyperDub has released some of the most thrilling and innovative music of the 21st century, with their flagship act, Burial, following up 2007's landmark Untrue with a series of critically adored EPs, including Kindred, Rival Dealer, Pre-Dawn/Indoors and this year's Claustro/State Forest. Burial's cultural cache further increased with his collaborations with Yorke, Massive Attack and Four Tet, whilst dubstep officially went mainstream when Taylor Swift's "pop-step" effort 'Trouble' became a global smash. Behind it all has been the irrepressible Goodman – the man who still has the plan. Watch him hatch it.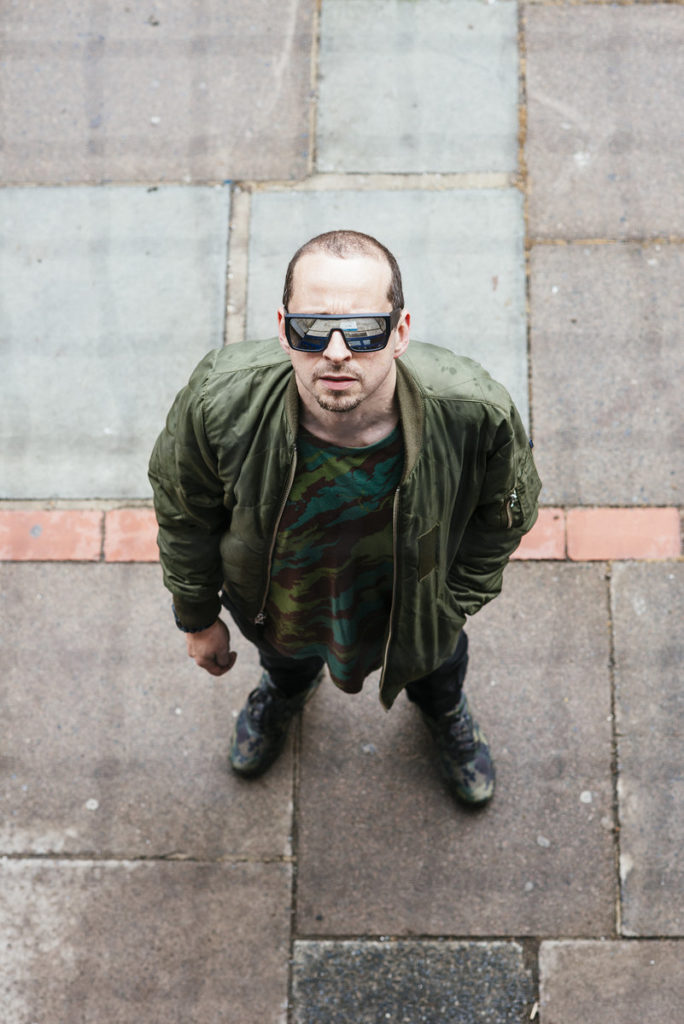 LORDE
While anyone is entitled to debate our choices for the future of music, in this instance you'd be picking a fight with none other than David Bowie, with the late rock icon having described Lorde as, well, "the future of music." Showing remarkable artistic range, the New Zealander memorably stood in for both Bowie at a Brits tribute and Kurt Cobain at Nirvana's Rock 'N' Roll Hall Of Fame induction. Is she versatile or what?
Advertisement
Her two albums to date, Pure Heroine and Melodrama, have both been masterclasses in state-of-the-art pop, whilst the stunning 'Royals' was one of the biggest hits of the decade. Further indicating her huge cultural influence, Lorde also curated the soundtrack to the blockbuster The Hunger Games: Mockingjay, Part 1, with the eclectic range of artists including Chvrches, Charli XCX and Simon Le Bon, Grace Jones, The Chemical Brothers and Bat For Lashes.
Still just 22 years of age, Ella Marija Lani Yelich-O'Connor's talent is boundless. Truly, she is Lorde of all she surveys.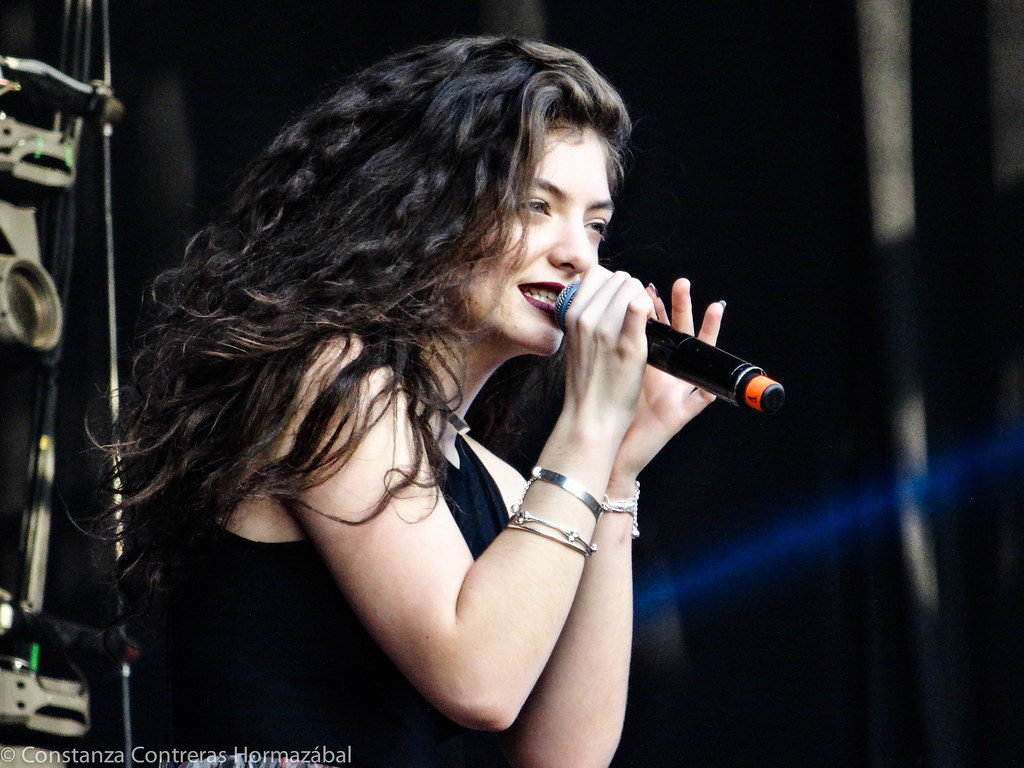 MARIKA HACKMAN
Marika Hackman is a former model for Burberry and a friend (and ex band-mate) of movie star Cara Delevingne. Stunning as she looks, the multi-instrumentalist is gradually emerging as a radical new feminist voice in music. At the age of just 27, she had already released five EPs and two albums, mainly in a folk style. Lyrically, I'm Not Your Man (2017) – Leonard Cohen fans might appreciate it – was a significant step forward. While her music to date has been well received, however, there really was no preparing for her stunning 2019 meisterwerk, Any Human Friend. To describe it as her finest collection yet is to understate it madly. On the surface, the opus is a dreamy, intentionally rulebreaking and frequently catchy collection. But lyrically it is so much more than that. Marvellously explicit, and full of powerful paens to sex and desire, and particularly to getting it off with her girlfriends, Any Human Friend is a zeitgeist-defining work of art. Sure to be on many reviewers' and fans' end-of-year Best Album lists, it will catapult Hackman into the front-rank of artists. That she is going places is certain. The questions is: where and how far?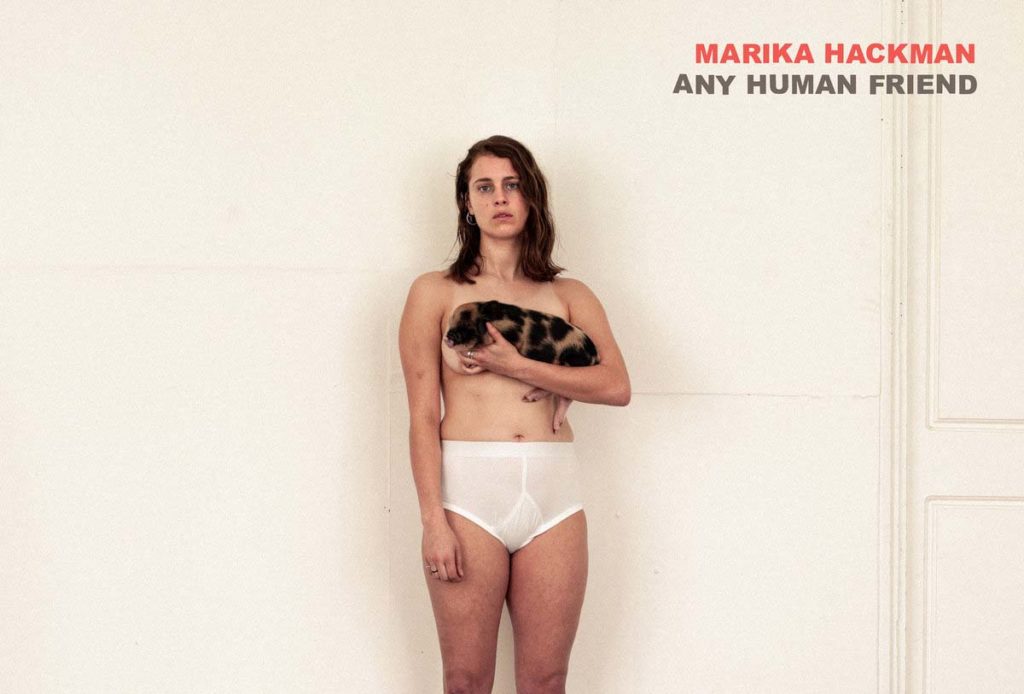 MATT HEALY
Advertisement
In an era when indie seemed to have succumbed to terminal blandness, Matt Healy is a welcome throwback to the likes of Damon Albarn and Jarvis Cocker – a lively character who introduces a fresh manifesto with each new album. If the suspicion lingered that there was more hype than the substance to The 1975, that was decisively answered with last year's A Brief Inquiry Into Online Relationships: it's a millennial masterpiece that, musically and aesthetically, had echoes of the futuristic art-rock Radiohead perfected on OK Computer.
Away from the band, Healy – who had a mercifully brief period of heroin addiction – has a Bowie-esque instinct to nurture new talent, with the brilliant goth-pop outfit Pale Waves being perhaps the most gifted of his proteges. With an innate flair for social and cultural commentary, Healy should have lots of surprises up his sleeve. We look forward to observing.
The Murder Capital
If you're after intense, you've come to the right place. The Murder Capital are one of those bands that come along only now and then, that everybody and their Ma grabs your arm about, shouting at you to go and see them. You'll not find a negative review of this year's debut When I Have Fears, an album that howls with the ghosts of the lineage that stretches from Joy Division through Whipping Boy and beyond. The none-more-post-punk drum and bass that kick off 'Green & Blue'; the sombre piano behind James McGovern's shoe-level mumbling on 'How The Streets Adore Me'; the rush of 'Feeling Fades' – drop the needle anywhere, and this is a record that reaches out and grabs you. One of the many refreshing things about The Murder Capital is that they took their time to get their album right, drip feeding morsels to fans until they were ready. "This is everything for us," McGovern told Hot Press before the album's release. "We don't do anything else in terms of career and life, this is all we do and it means so much to us." That passion will continue to glow, as they climb ever-bigger heights.
Advertisement
ROSALÍA
To call Rosalía a YouTube sensation would be underselling the Catalan artist fiercely. In the past year, her videos have attracted more views than the likes of Taylor Swift, Ariana Grande and Katy Perry, and it took less than one month for her single 'Fucking Money Man' – the first she's ever recorded in Catalan – to top 10 million views. More impressive still, her video for the single 'Con Ultra' is the most watched video by a female artist in 2019, with a staggering 499 million views.
Born Rosalía Vila Tobella, at 13 she enrolled at the Escola Superior de Música de Catalunya, where she received classes from Chiqui de La Línea, a flamenco teacher who only accepts one student per year. No run-of-the-mill R&B star, Rosalía's 2018 album, El mal querer, is inspired by the same anonymous 13th Century Occitan novel that she based her university thesis on. Lauded by artists like Charli XCX, Khalid and Dua Lipa, Rosalía's skilful blending of ancient flamenco traditions and modern R&B is beginning to act like an award-magnet. Her song 'Malamante' won the 2018 Latin Grammy for Best Alternative Song and Best Urban/Fusion Performance, while 'Con Ultra' is nominated for the coveted Song Of The Summer at this year's MTV Music Video Awards. With Spanish language markets becoming increasingly important, she is destined to get even bigger. She recently made the cut for President Barrack Obama's 2019 Spotify playlist.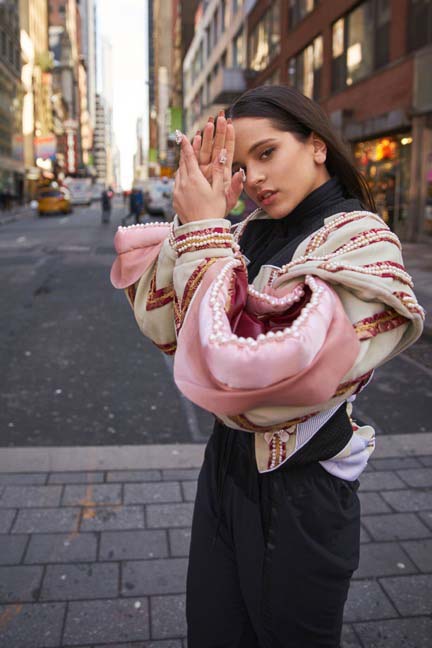 Solange
The same year Beyonce unleashed Lemonade, her sister Solange dropped an equally brilliant record with A Seat at the Table, a 21-track masterpiece deftly weaving in the singer's personal experiences as a black woman in America.
Advertisement
On 'Mad' Solange states she's got plenty to be angry about. She's right. With 'Don't Touch My Hair', she sings about having an important part of her identity – her 'crown' – stroked by white strangers in bars. On 'Don't You Wait', the singer questions her decision not to pander to white critics, before realising she needs to stand strong and be thankful for the choices she has in comparison to her ancestors. Meanwhile, 'Weary' sees Solange accept that life for minorities in the US is hard, but also deciding to take a stand against oppressors. This is before triumphant closer 'The Chosen Ones', featuring the lyrics: "We come here as slaves but we're going out as royalty."
Solange's commentary on racial politics in the US extends beyond the 2016 album to this year's follow-up record When I Get Home, as well as to personal essays and various art exhibitions. Like her music – a sublime mix of hip-hip, funk and neo-soul – the singer's highlighting of race, gender and culture issues will see her play a central role in shaping the musical and cultural future.
STORMZY
No list of sonic trailblazers would be complete without the increasingly iconic Stormzy. Based in London and of Ghanaian heritage, the grime MC – highly intelligent and articulate – has dominated the decade so far and shows no signs of slowing down. First gaining mainstream attention thanks to that performance on Later… With Jools Holland in 2014, he found himself in a battle with The X Factor for the coveted UK Christmas No.1 with his 2015 single 'Shut Up'. His 2017 debut album, Gang Signs & Prayer, became the first grime album in history to hit the top spot in the UK charts, and a year later, he officially became a household name and spokesman for the youth of today to boot, thanks to his incendiary, politicised performance at the Brit Awards on prime time TV. A powerful protest at the UK government's lack of action in the wake of the Grenfell Tower disaster, it made him a hero for many – and a welcome voice for the voiceless too. This year, his historic turn topping the bill at Glastonbury was triumphant, while his super-sub appearance headlining the Longitude Festival in Dublin was equally inspiring. Tie-ups with Adidas Originals and Relentless energy drink and the invention of the #Merky brand show how commerce and idealism might flourish, hand-in-hand, over the next decade. Bring it on!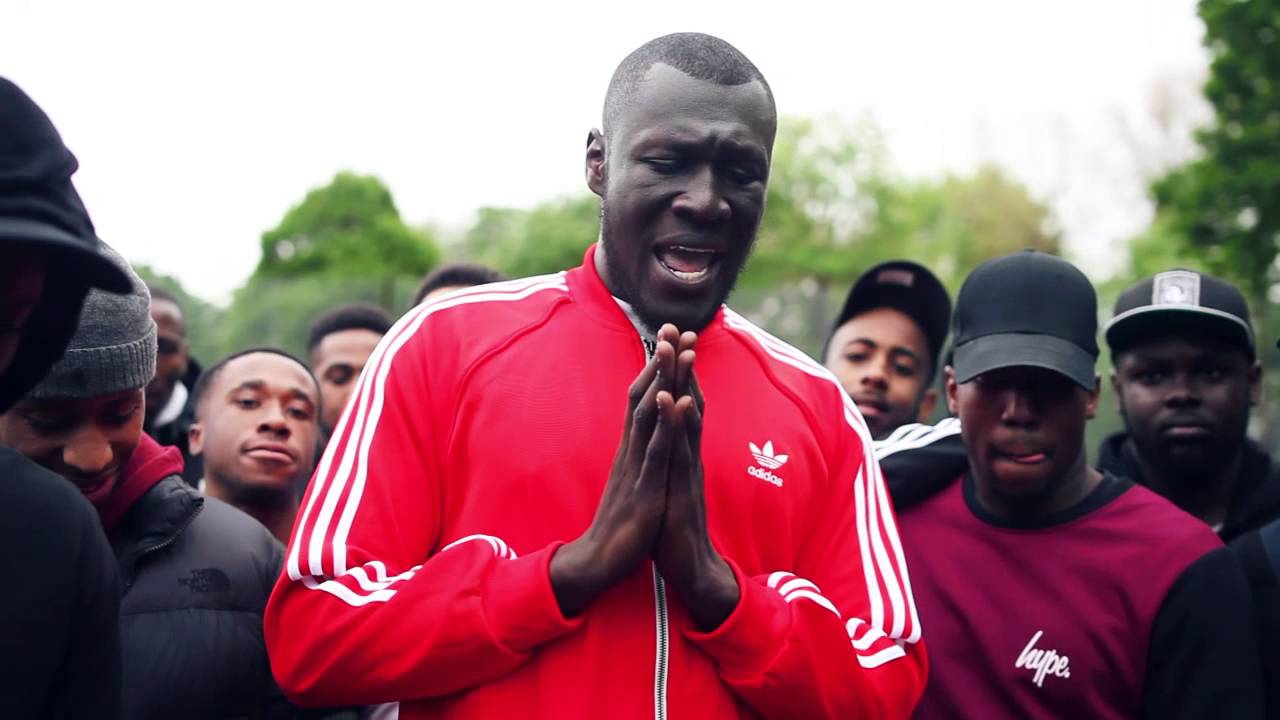 Advertisement
ST. VINCENT
With her last couple of albums, St Vincent and Masseduction, the artist born Annie Clark has demonstrated an artistic range beyond the reach of most her peers. Tirelessly creative – for the early stages of Masseduction tour, she performed the majority of the shows solo, having been inspired by Kendrick Lamar – St. Vincent's embodiment of gender and sexual fluidity further marks her out as an artist for the times. An ex of Cara Delevingne, her extracurricular activities have been pulled off with consummate panache, whether collaborating on the Love This Giant album with David Byrne, or fronting the reunited Nirvana. Along with Billie Eilish and Lorde, St Vincent – a virtuoso guitarist into the bargain – confirms that in 2019, the most exciting and subversive artists in pop are women.
TOUTS
The sound of young Derry, these bastard sons of The Undertones and Stiff Little Fingers turned heads with singles like 'Sold Out' and the monumentally great 'Bombscare'. Could a band from, I dunno, Rathgar have released a song with that title? No. They couldn't have called themselves TOUTS either. They've summed themselves up as "a singer that can't sing, a mod that can't play and a drummer that can't see" but this is, frankly, bollocks – though don't expect Jason Feenan to recognise you from across the street. Their crackling and hopping debut album arrives shortly, delivering the kind of short sharp shocks that one can normally only get from sticking a wet hand into a wall socket. Take this sample lyric from 'Radio': "There's too much shite on the radio." Not when TOUTS are exploding from it there isn't, unless it's that song about their mate's vibrator. Mind you, that's pretty good too. It'll be onwards and upwards for these boys!
Advertisement
Versatile
With a sold-out 3Arena gig lined up for November, and YouTube views in tens of millions, Irish hip-hop doesn't get any bigger than Versatile. The group have spent the majority of their career courting controversy. They've achieved massive success nonetheless – including what was clearly the audience choice of standout set at this year's Longitude. Casper Walsh and Eskimo Supreme's satirical verses throw political correctness to the wind over riotous beats, courtesy of their producer Evan Kennedy. Whether they're bragging about selling brown to "all the smackheads on Abbey Street" or throwing dogs "in the back of the van" to sell on DoneDeal, the arch provocateurs have captured the vernacular of their city like few others: "Your house is your gaff/ Don't call them tits, call them baps/ Don't call it coke, call it pat." Hate 'em? No problem. If they can keep their shit together, they'll be a globe-spanning multi-media phenomenon in a few years time. Wanna star in their first movie?