Interview: Collaborator of the Year, Beck, talks about his work with Pharell and on the posthumous Leonard Cohen album
One of the most idiosyncratic and innovative artists in the world, Beck is back with his 14th album, Hyperspace. He talks about working on the album with Pharrell Williams, touring as a megastar, and his contribution to the posthumous Leonard Cohen album.
Beck is in London for a quick press trip ahead of the release of his new album. The 5 foot 9, blazer-and-open-shirt-wearing alt-rock legend is leaning his ear out to take phone calls with journalists from all over Europe, juggling this with a series of photoshoots.
It's been a long, bright and confusing journey for the LA-born rock star. Having made a massive dent with his second album Odelay (a post-modernist pastiche which sent the critics into overdrive back in 1996), he stirred our souls with the mega-acclaimed break-up opus Sea Change in 2002.
These albums helped secure his place as the best thing in lo-fi alt-rock. Album followed album throughout the '00s; all of them best-selling. But it wasn't until 2014 that things seemed to kick up another gear for the artist. Morning Phase, his 12th studio outing, was billed as a 'companion LP' to Sea Change, and lauded as one of the top releases of the year, going on to win the Grammy for Best Album (although the win was perhaps overshadowed by a Kanye West rant about how the award should've gone to Beyoncé. Where had we heard that one before?).
After that, more so than ever, it felt like Beck was free to follow his creativity wherever it took him. Not that he hadn't don't that before, but on his last album, Colours, there was an unabashed pop-iness that sounded like an artist ready to just… have fun (if you've ever seen him dad-dance to songs from that album on stage, you'll know that he really and truly has stopped giving a shit).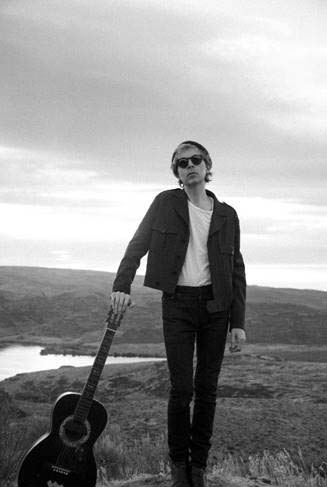 Advertisement
So what about the 2019 Beck? At 49, he's somewhat of an elder statesman in this business. But if you're thinking that he has an eye for anniversary tours and greatest hits albums – think again. If Hyperspace is anything to go by, Beck is still following his nose in terms of how he makes his music. The artist, who has always been notoriously difficult to pin down, turned to super-producer Pharrell Williams for this one, handing the N.E.R.D. frontman take a hands-on, collaborative role.
The result is an album whose cornerstone is its use of dreamy, ambient synths, with everything from distorted country guitars to trip-hop thrown into the mix. Lyrically, he takes a broad swipe at everything from love and death to the universe and the space-time continuum. A pop record for the age, with enough Beck-esque twists to keep things interesting.
Touring
As is obligatory for Beck interviews, I've been warned not to even mention the word 'Scientology' or I'll instantly be cut off, which seems like a particularly cruel injustice given the nature of what we're here to talk about. Hyperspace? Metaphysical musings? Scientology? No?
Anyway, I hold the line and look past it. Beck has previously said in a New York Times interview that he "grew up in and around" Scientology, but unlike most of the prominent members of the religion who have worn their relationship with it dramatically and controversially on their sleeves (you know the ones I'm talking about), it doesn't exactly seem to factor into Beck's public life, let alone his music.
So, we stick to the music. Beck's at the tail-end of a busy summer of touring in North America. Does he still get as much joy out of it as he did in the beginning?
"I do," he nods. "Each tour is a different thing. This tour I had a lot of different band members and we did a completely different production, with different arrangement of songs. We were out there with Cage The Elephant and Spoon and several other bands, and that meant there were unique dynamics that made it different from other tours. So it was a very creatively and musically fulfilling time."
Advertisement
In recent years, Beck has been something of a gun-for-hire. Along with his touring commitments, he recently helped produce Jenny Lewis' new album, and he contributed music to the Oscar-nominated foreign language film Roma. So where did he get the time to make Hyperspace?
"Well at the beginning of last year, Pharrell called me up to work on a song that he was doing with N.E.R.D.," Beck explains, "and he invited me down the studio. We'd been talking for years about working together. I'd been hanging out in the studio with him around 2012, before 'Get Lucky' and all that. We'd been kicking around ideas for a long time. He had some ideas and gave them to me and I started working on them. There was a lot of back and forth, and by the end of the year we had an album."
What did those sessions involve?
"The first day I went into the studio to go hang out with him all those years ago, I was asked the same question: 'What do you want from this?' I said, 'I don't care what style it is or what songs they are – I just want it to feel happy.' I went into the studio that first day back in 2012 and he said, 'Please, take a seat. Before we get started I'd like to play you a new song that I just did.' And the song he played was 'Happy'. So that was the starting place for me.
"And then, when we reconvened last year, we were going towards something that was a little bit more undefinable. I guess you could say it has a thread of singer/songwriter, but I'd describe most of the songs as having a 'slow-motion mood', like time being slowed down and things becoming a bit more reflective."
It's not too dissimilar to Colours, Beck's last album and his most upbeat to date. Was this a natural follow-up to that?
"I don't know," he says. "I went into this before I even started to think about what a follow-up to Colours would be. The only thing I knew was that I wanted to work with Pharrell. We'd been talking about it for years. So when we started I thought, 'Wherever that takes me – that's where I'll go. Collaboration, that's the main thing.' And yeah, I guess it just had its own life and I didn't think about it too much. At the same time as I was working on this, I was working with Alfonso Cuarón for Roma and Jenny Lewis. I didn't have time to think too much about it. All these things had their own life."
Advertisement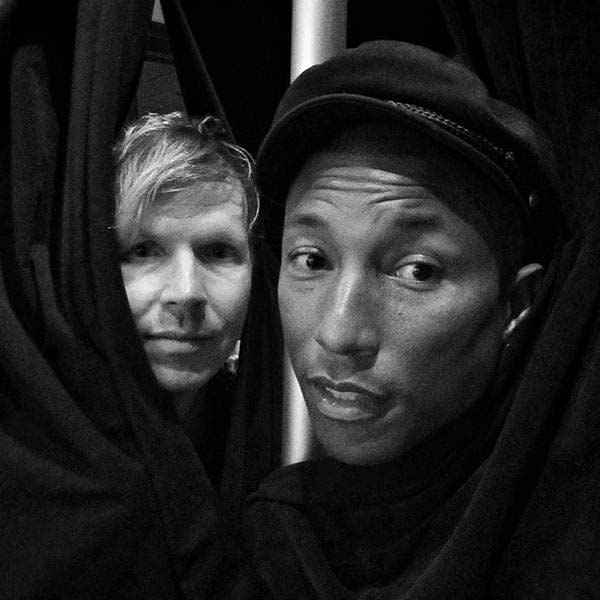 This, it might be said, is in contrast to some of his earlier albums. Odelay was full of self-conscious samples, while Sea Change was about as introspective as you can get. On his more recent records, it sounds like Beck has more of an ear for the live sound than anything else.
"I'm a touring musician," he nods, "so I think about how it's going to work live. But then when I start making the album, the album always has other plans. Ultimately, you end up making a record where the songs work as they are. With the Colours album, the mandate was to come up with songs that would be good to play live. Whereas, this was much more just following where the songs go."
Another Sea Change?
At the start of this year, the news broke that Beck had filed for divorce from his wife of 14 years, the actress Marissa Ribisi. He hasn't publically talked about it anywhere, so I'm not kidding myself that he'll spill his heart out to a journalist he's just met. But considering that Sea Change was ostensibly about Beck's break-up with fiancé Leigh Limon, who he had been with for nine years, does he think that fans might expect another Sea Change-type album?
He's already on guard. "Ummm, I don't know. I've been talking to some of my old bandmates who I recorded Sea Change with, about going into the studio at some point."
Will there be more lyrics addressing the break-up of a relationship and losing someone?
Advertisement
He thinks on it. "Uhh, a couple of the songs do have that, yeah. There are some other songs that… Each song is sort of a portrait of the way someone is navigating life. The modality of their processing the world and their own history and their own trauma and their desires and their demons, and the things that they feel give them some sort of comfort."
He starts to drift at this point in a way that could either be interpreted as a well-rehearsed deflection or a genuine attempt at a philosophical tangent. Either way, the point is clear – Beck doesn't want to draw too many comparisons between these songs and his personal life. Fair enough.
At the end of a lengthy digression, he comes round to talking more specifically about the album.
"There's a song on the end of the record, 'Everlasting Nothing', and it really is a sort of drum machine hymn to the unknown. Ultimately, you're reduced to your humanity, that's something we all share – these flaws of being human and doing the best that we can. It's one of those things that you can only really talk about in general terms. There's an image at the end of the record, you are a soldier of life, making your way through, and at times it feels comic and at other times tragic. But at the end, you're standing on the shore, watching the last descent of the sun, and you only have the moments you've held on to. Time is the most precious thing."
Leonard Cohen
As a parting note, Beck features on Thanks For The Dance, the posthumous Leonard Cohen album finished off by his son, Adam, with additional help from Leslie Feist and Damian Rice.
"The record is brilliant," he enthuses. "I was so inspired and excited to hear it. I got to come in towards the end of it and I really think Adam has done an impeccable job bringing the best out of the songs that he left us. I mean, who wouldn't want one more Leonard Cohen album? His presence, his work, is meaningful to a lot of people. He's always been one of my favourite songwriters. And he taught me a lot about not just songwriting but ways to embody being an artist in a business that sells music.
Advertisement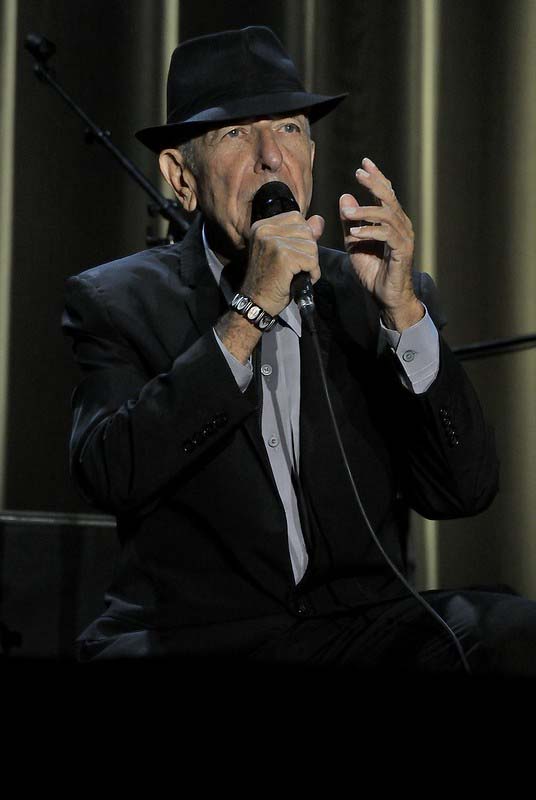 "I'd actually been emailing him about a decade ago, about the possibility of working with him. I would've loved to have worked on an album with him. But at the time he was very self-contained about doing the album himself and with the team he had. But his son took these songs and made something very special. I did a reworking of one of the tracks and kept a few bits of it, and it was just a great honour and a great dream of mine to be part of it. It's a record that a lot of music fans will be really hungry for."
Hyperspace is out now, via FONOGRAF Records/Capitol.
You can read the complete 'Artists of the Year' in one brilliant sweep in the Hot Press Annual – in which we distill the highlights and low-points of the year, across 132 vital, beautifully designed pages. Starring heroes of the year Fontaines D.C. on the front we cover Music, Culture, Sport, Film, Politics, the Environment and much, much more. Buy this superb publication direct from Hot Press here.
Advertisement