Tickets for the Dublin-based band's farewell show go on sale this Thursday, October 21 at 10am.
Bitch Falcon have announced that they will be performing a farewell show on Saturday, December 11 at Whelan's.
The Dublin-based duo of Lizzie Fitzpatrick and Nigel Kenny released their debut single 'Wolfstooth' in 2015. Since then, they've released tracks like 'TMJ' and 'Breed,' as well as their 2020 debut album, Staring At Clocks. Guitarist Barry O'Sullivan contributed to their early music and the creation of the record, but he left the band before the album's release.
Bitch Falcon have chosen to break up on their own terms and perform one final show in December. The show will feature songs from throughout their career and a full performance of Staring At Clocks.
Tickets will be available this Thursday, October 21, at 10am on singularartists.ie.
Advertisement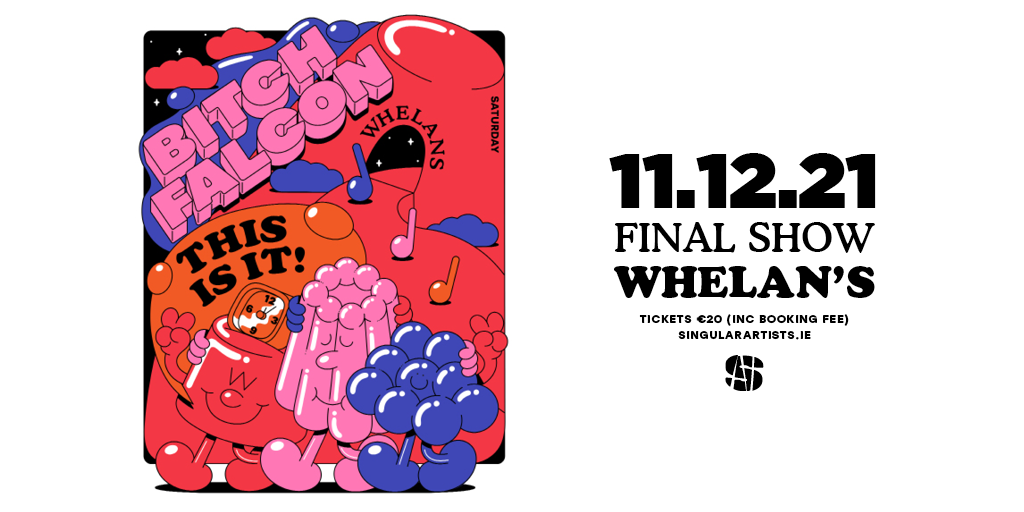 Revisit Hot Press' interview with frontwoman Lizzie Fitzpatrick here.