Mark Logan of Collective Films, Dublin directed the humour-driven project.
Indie artist Ailbhe Reddy has unveiled a queer Western video for her latest single 'Last to Leave', injecting surreal comedy into the earnest tale.
Landing ahead of her shows at SXSW and her upcoming album Endless Affair, which arrives on March 17th, 'Last to Leave' is full of compelling melodies, everyday stories that grip the listener and confessional themes.
Ailbhe stars opposite Danielle Galligan (as Mary) in the video, which sees her wobble drunkenly from a hazy night in a country pub, to a church, to a standoff in a field, replete with a shootout - which she unfortunately loses. She wakes up outside in a bed with a horse's head, Godfather style.
It almost evokes a fever dream, bouncing from absurdist clips of Ailbhe sharing a mattress with a horse before pretending to be a jockey herself. She transforms into a pig later in the video, walking side by side with her partner.
"I sent the album onto Mark Logan and Collective Dublin a few months after it was finished in August 2021, Mark immediately connected to 'Last to Leave' and we decided to work on something together," Reddy describes. "He had so many amazing ideas for it and was so passionate about bringing them all to life!"
Advertisement
"Shooting with the crew and cast over two days was incredible, especially Danielle Galligan who managed to help me act as well as being the emotional driving force behind the narrative!" she adds. "Big thanks to Elton the pig for playing me in the final shots too!"
"Gonna be the last to leave the party / All alone in the living room / Oh what is there left to lose? Those four walls closing in on you," Ailbhe sings quietly at the end, sitting at the piano staring into the camera with a pig nose.
The dreamy, lo-fi journey of love, romance and embarrassment traces that uncomfortable feeling of assessing someone else's behaviour while being aware you may have the same flaws.
"It's about having an infatuation with someone who you find frustrating and watching as they make a fool of themselves at a party, while knowing you might be doing the same thing," Ailbhe offered at the time of the single's release.
Check out the new video below.
Ahead of the release of album Endless Affair on St Patrick's Day, Ailbhe Reddy will play a number of intimate venues in the United States and the UK, beginning with one of New York's most famous bars and venues, The Dead Rabbit on 3rd February, and culminating in a performance at SXSW in Austin, Texas.
Advertisement
After that, she returns to the UK, where she is now based, from where she will embark upon a UK, Europe and Ireland tour, finishing up with two back-to-back Dublin shows in Whelan's Main Room on Friday 5th May and Saturday 6th May.
Endless Affair was recorded in Donegal and produced by Tommy McLaughlin and Ailbhe Reddy. Previous, beautiful singles released include 'Shoulder Blades', 'A Mess' and 'Inhaling'.
Stay tuned for an upcoming interview with Ailbhe Reddy in our February/March issue.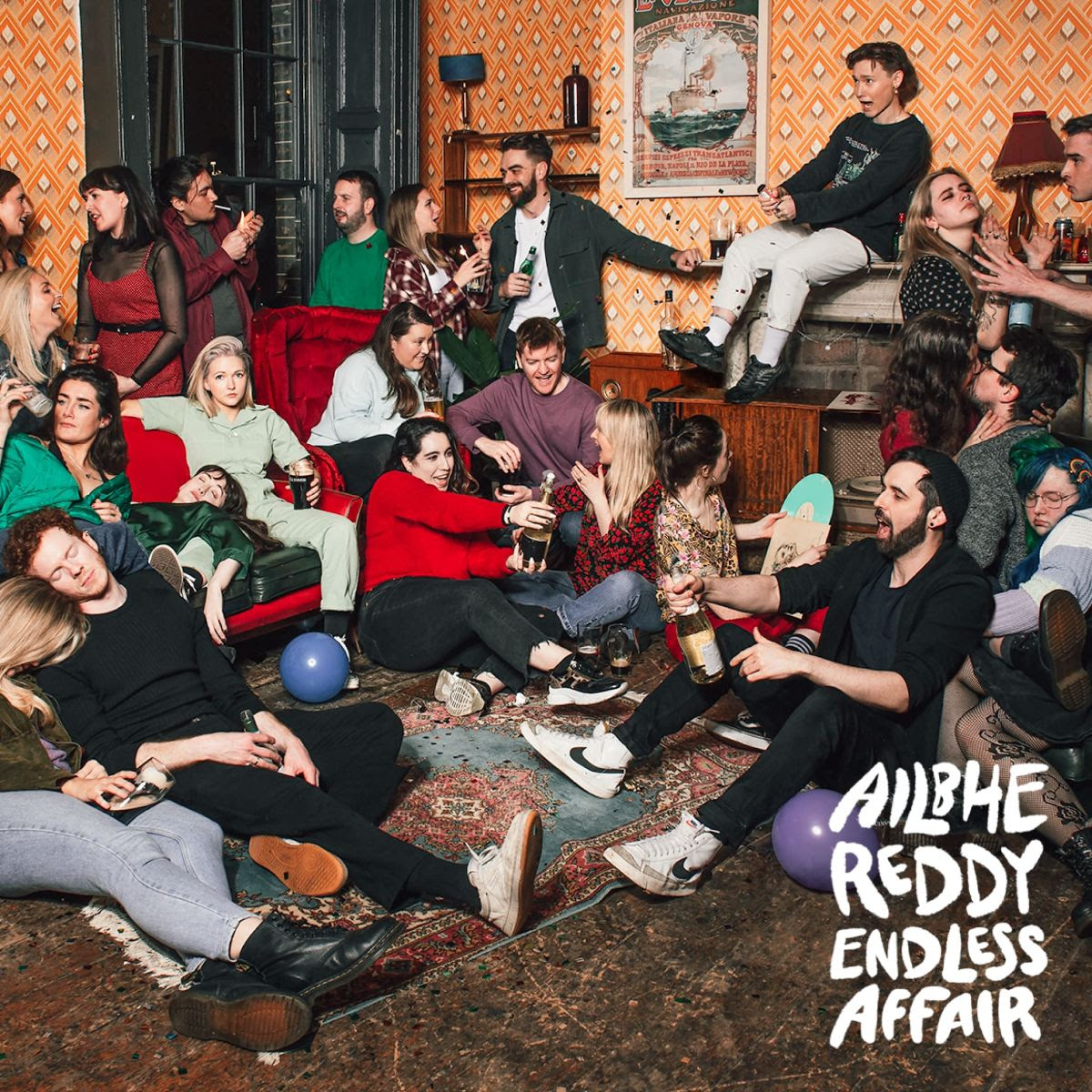 Album tracklisting
Shitshow
A Mess
Damage
Inhaling
Bloom
Last To Leave
Shoulder Blades
I'm Losing You're Winning
Good Time
You Own The Room
Pray For Me
Motherhood