By: Amy McMahon
A decline in sales and young competitors result in CEO Jan Singer's resignation after two years with the company.
Victoria's Secret is the next retailer to suffer from drop in sales. CEO Jan Singer has resigned due to sale slump as stock dropped by 14% earlier this week. Singer has been with the company for two years, and previously worked with Spanx and Nike. It appears competition from young companies also played a part in Singer's resignation.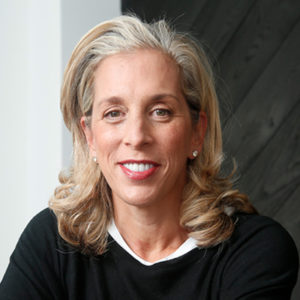 Despite the enduring success of the Victoria's Secret Fashion Show, the retailer is struggling as many others in the fashion industry. This year's show included s Gigi Hadid, Kendall Jenner and newbie Winnie Harlow. It also marked Adrianna Lima's final walk with wings.
The Victoria's Secret Fashion Show is the most-watched fashion event of the year with 800 million tuning each year. The entire show costs approximately $12 million to put on, an astronomical amount considering most fashion shows cost $1 million at most.
Advertisement
The retailer is generating $7 billion in sales annually, according to Forbes. However, they believe the brand's identity has been lost over the years. The lingerie company has branched out into various areas such as swimwear and athleisure, deemed an unnecessary move.
Forbes notes the retailer prides itself on its experience and making women feel incredible, and a rejig in CEO may help to bring this focus back to the brand. The Victoria's Secret "name is synonymous with all things feminine and sexy and our customers love our brand and how we make them feel when they're in our stores," according to the retailer's site.
The retailer has also been criticised for its lack of plus-size and transgender models on the runway. Perhaps a new CEO might bring a new mindset to the brand.