With the importance of sustainable fashion becoming clearer by the week, services like the brilliant The Zip Yard – who specialise in altering and tailoring – are helping to make an ethical approach to what we wear possible. That they also make you look fabulous is a wonderful bonus...
On the face of it, trendy clothing is now cheaper than ever, and cheap clothing is trendier than ever. But where high street fashion is concerned, we have to ask: what is it really costing us, and how do we become more ethical consumers while still embracing the fun, expressive possibilities of fashion?
Over the past 15 years alone, global clothing production has doubled to meet the demand created by the new fast fashion fad. Where clothing was once an investment, we've now created a throwaway culture, where cheap pieces are worn only a handful of times and dumped.
Make no mistake: the clothes may be cheap, but this conveyer belt of fast fashion comes at a very real cost. Fast fashion is often produced overseas by low-paid workers, who work incredibly long hours in unsafe facilities – and, yet, are still unable to support their families.
Thankfully, the resistance to fast fashion has already started, as people become more aware of the devastating global damage inflicted by our current shopping habits. Consumers are consciously trying to reduce their impact on the environment – an ethical shopping philosophy that is particularly important to millennials.
Roz Purcell, model and founder of Natural Born Feeder, has recently become an advocate for sustainability, advising her readers how to make more ethical, eco-conscious choices while shopping. Writing on NaturalBornFeeder.com, Purcell captures the struggle facing young fashion lovers today…
Advertisement
"It's a constant battle to keep on top of the latest trend and not get sucked in to buying clothes that may only see the light of day once....being more aware is the first step and making small changes to create better habits is a good place to start."
Purcell's small, realistic goals about raising our awareness are simple and effective, and this cultural shift is being seen among shoppers. Increasingly, influential cultural figures are encouraging fashion-lovers to invest in high-quality pieces that last.
Marie Kondo is showing us the importance of truly loving everything we bring into our lives and wardrobes. Tan France, stylist on the monumentally popular Netflix show Queer Eye, constantly advocates spending a little more on high-quality pieces that will wear well and endure. Elsewhere, Irish fashion stylist and author Annemarie O'Connor – a big fan of TZY – looks at decluttering your wardrobe in her book The Happy Closet. Climate Queens Clodagh Kelly and Katie Harrington advocate for the #30Wears campaign, which encourages people to shop mindfully and only buy items they think they will wear at least thirty times.
Central Saint Martins fashion school, meanwhile, is teaching its fashion design students how to be ethical designers, incorporating sustainability and eco-consciousness throughout their programmes.
Fashion lovers, meanwhile, are rediscovering the joy of vintage shopping, clothes recycling and restyling – and, best of all, the joy of investing in high quality pieces and having them altered to fit perfectly.
Advertisement
Endorsed by English designer Tan France, altering and tailoring is a tried-and-tested method of making our clothes work for us. As Mr. France says, we need to normalise taking every single new purchase to a tailor to help us get the fit right.
Brilliant Creatives
If becoming a more ethical, eco-conscious consumer is the goal, becoming familiar with The Zip Yard could be the most effective first step you take on your journey towards a more sustainable relationship with fashion. This creative alterations and restyling business is run by local tailors and creatives who are skilled and brimming with ideas, and they are eager to help you change not just the clothes already hanging in your wardrobe, but the way you look at and shop for clothes moving forward. Becoming best friends with a tailoring service really can transform how you shop and engage with fashion. It opens up your options and allows you to feel that any and every garment – whether new, from a vintage store, swapped with your best friend, or altered from a different clothing item – is perfectly made for you.
For consumers concerned about sustainability, services like The Zip Yard are a huge part of the answer. TZY has 27 franchises in the republic of Ireland with each individual store run by local people. It was founded in NI in 2005 and is also well established in the UK. After extensive market research identified a gap in the market by virtue of the fact that very few real body shapes conformed to the 'standard' European sizing found on the high street, altering and resizing clothes to fit the person was the perfect answer.
"We really encourage our customers to think about our service at the point of shopping, be it online or in store" says The Zip Yard MD Caroline Wallace. "A little adjustment to an almost perfect garment will ensure you get years and years from your purchase.
"We want the men and women of Ireland to actually shop in their own wardrobes. Look at the clothes you already own, through alteration-tinted lenses so to speak, and not only will the result be a brand new perfectly fitting closet, but you will reduce the overall contribution to fashion pollution."
Since opening, The Zip Yard has become a hugely successful business. More fashion-lovers want their garments – whether they are 'everyday' items or 'special occasion' wear – altered by trained professionals they can trust, quickly and efficiently, in crisp modern premises. They even have a one-hour express service if you just can't wait to wear your newly altered items.
Advertisement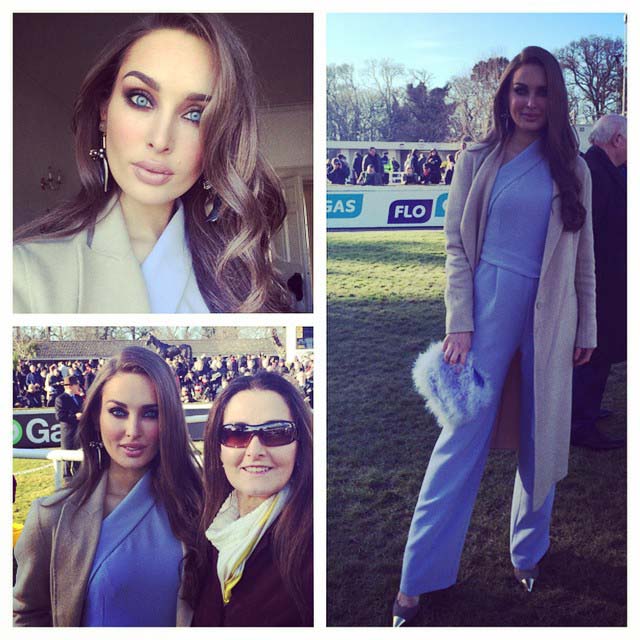 The Zip Yard are experts in altering garments to perfectly flatter your figure. It's an approach that can not only make high-street clothes look more tailored and last longer, but will also make vintage and thrift shopping a far more fruitful experience. Many of us have had the experience of shopping in a vintage or high-street store and falling in love with a garment on the hanger – and being disheartened when it just doesn't fit quite right. We might even buy it, but leave it languishing in our wardrobe, knowing that the fit never makes us feel our best.
The Zip Yard can make these tricky items fit like a dream. Suddenly your entire shopping experience will transform, becoming about finding those gorgeous pieces you want to wear, and having your local The Zip Yard make them fit you perfectly, instead of being beholden to what size and fit the stores have in stock. The Zip Yard will make your clothes work for you, not the other way around!
It doesn't end there, The Zip Yard are also geniuses at completely transforming and restyling items. They can turn long coats into chic cropped jackets or tuxedo dresses; turn dresses into tops, skirts and even jumpsuits; and add colourful linings or jewelled embellishments to make items look and feel more luxurious.
Don't worry if you're not sure what exactly to do with pieces you love but want to transform – The Zip Yard consultants are brilliant creatives with a keen eye for style and body shape. They will eagerly work with you to ensure that any piece you bring to them will reach its full fashion potential. Their superb craftsmanship has earned them a wide range of fashion-loving fans, including Vogue Williams & Spencer Matthews, Courtney Smith, Louise Cooney, Paul Galvin, Conor McGregor, Rosanna Davison, Sile Seoige, to name but a few.
Roz Purcell is a huge fan of The Zip Yard's ability to redesign items and create an entirely new, show-stopping look. Purcell recently wore a stunning, redesigned jumpsuit altered by The Zip Yard to the Leopardstown Races, and enthused about how their creativity has inspired her to look at her clothes in a new and exciting light.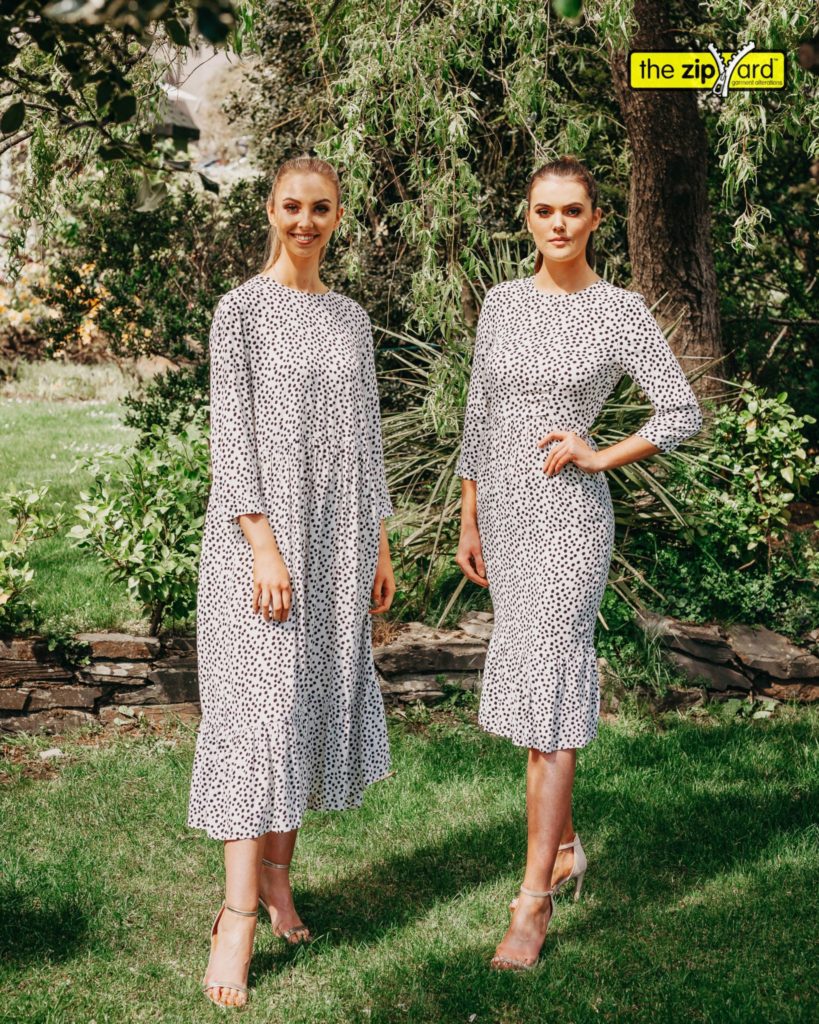 Advertisement
Having previously worn a a stunning, redesigned jumpsuit altered by The Zip Yard to the Leopardstown races, Purcell says "Get creative! I have this amazing lilac jumpsuit that in the past three years has been redesigned three times into an off the shoulder jumpsuit, a dress and a two-piece co-ord, making an otherwise once off outfit wearable six times for big events! Even though I had worn it six times I had styled each occasion so differently that it always looked like a new outfit. People just think I love lilac!"
With such brilliant services available from The Zip Yard, it's time to slow down your relationship with fashion. It makes sense to prioritise quality over quantity. Look at what you already have and see if your local The Zip Yard store can work a bit of magic to make it as good as new – or better. Invest in high-quality pieces that'll last. Shop mindfully. And inject a bit of creativity into your fashion experience. An app here, a vintage store there, some altering and redesigning by The Zip Yard – and we can all enjoy our sustainable Slow Fashion for much, much longer.
The world will be a better place. And the earth itself will be thankful.
For franchise opportunities, email [email protected] Find out more on Facebook, Twitter, Instagram, and on the Zip Yard website: www.thezipyard.ie/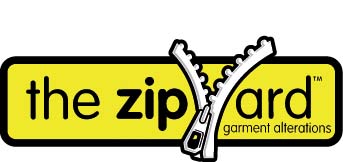 RELATED
Lifestyle & Sports
23 Sep 19
Lifestyle & Sports
16 Jul 19
Lifestyle & Sports
26 Jun 19