Lifestyle & Sports
12 Sep 22
Student Special: Accommodation, Social Media, and The Essential Value of Independence
In many ways, society wants to continue to treat third-level students as children. Well, sod that! There is no better time to spread your wings, learn to be an adult and get on with your real life – independently. It may be tough – in fact it will – but don't let the accommodation crisis stand in the way of your vital personal growth…
There has always been pressure on students. We know that. It comes with the gig. That and as much craic as you can manage, depending on your pocket, your liver and the room you happen to be staying in.
But the pressure is getting heavier. There is no doubt about that.
Some of this has to do with the increased emphasis – both in society generally and in schools – on finding your dream course and embarking on your dream career; being your best self; living your best life, and all of that stuff. Not everyone can do that.
Fine, it all works out for some. Bully for them. But luck plays a big part too, and a whole lotta shakin' goes on – both during and after college – as individuals try to get to grips with really serious things that they never had the chance to even think about before. A pregnancy occurs: what to do now? A friend is suicidal: where do you turn?
In many ways, the independence that young people so desperately want – and you might say need – has shrunk.
Advertisement
There are many factors in play here, but the increased length of education itself has a major role to play.
EVERYTHING IS RECORDED
A century ago, when this country stepped away from the British empire, most people left school at fourteen years of age. They became adults almost overnight. They were expected to contribute to family income, to be able to buy their own cigarettes and shoes.
Moving out of home happened as soon as practicable. Frequently it was when people got married – often at a young age.
A hundred years on, you're likely to still be studying into your early to middle 20s. That's a decade longer than most of your great-grandparents.
So, as our education grows longer, so too do the assumptions of so called moral guardians about the transition to independence. In many ways the modern trend is to treat people like children for as long as possible. You could say that there is an extent to which it suits certain elements in society to promote a process of 'infantilisation'. That is something that students are right to push against, to resist.
Right now, the biggest cause of justifiable outrage among students is the widely felt sense of grievance about the impossibility of finding accommodation – and the resulting anxiety about having a base, or a place to sleep at night.
Advertisement
This difficulty, in particular, has been accelerated by the unfortunate surrender of college housing to property companies. It may have been understandable when money was tight but it was a very bad decision for the long term. It should never have happened.
Students don't need to get 'on the property ladder', despite what political opportunists might say. But they certainly need an affordable place to live, somewhere they can leave their stuff, travel to college relatively easily from, make new friends, get drunk and/or stoned in, and – with a bit of luck and the required consent – get laid now and then.
The truth is that college life isn't all about being responsible, keeping your eyes on the prize of a great career, slaving at the studies in order to get the best job in the universe – and so on…
It's also about making new connections, about stretching your wings, getting a taste for what life really has to offer. It's about having wild craic, getting into mad scrapes, dancing like a Finnish Prime Minister and her friends, laughing till you strip your connective tissue from your ribs – and talking about stuff and notions and opinions until the sun rises and even the seagulls go home.
Readin', ridin' and rhythmetic, you might say!
That these entail risks can't be ignored. There will be lows as well as highs: dreadful misunderstandings, random cheats, depression, on occasion maybe too much to drink or bad drugs.
There may be toxic pals and, in particular in 2022, betrayals by social media. Everything is recorded somewhere. Ask the Finnish Prime Minister, Sanna Marin.
Advertisement
That said, with eyes wide open, most of us navigate the rapids.
And we get stuck into new things: projects, plays, sports, campaigns, discoveries, travel, politics, music.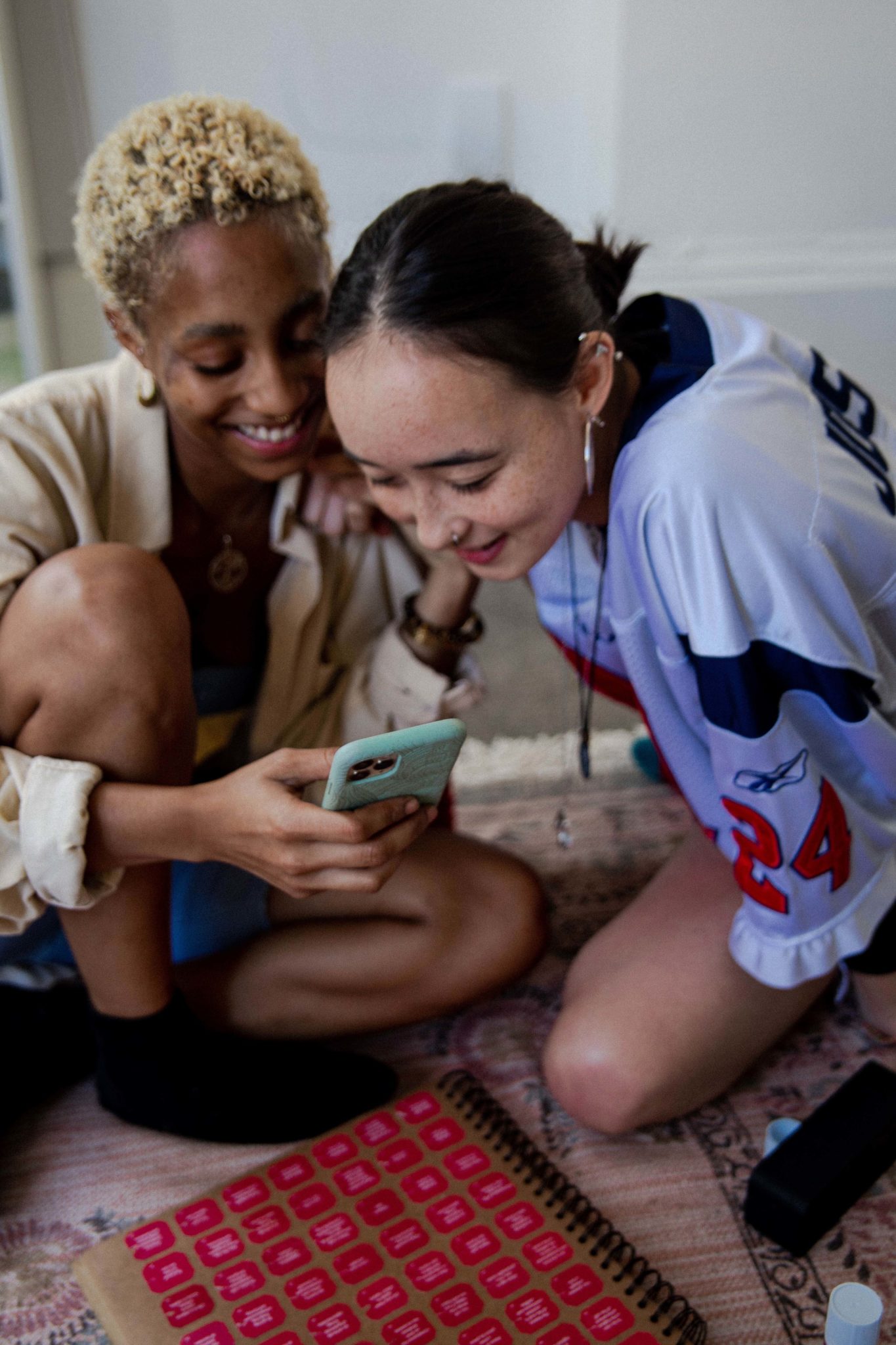 HERD ON SOCIAL MEDIA
But we can't escape the year – and the era – we're in. Things may have looked reasonably okay until Russia invaded Ukraine. Now all bets are off. The shit has hit the fan and it won't get better any time soon.
Prices are up, and available accommodation is down, drastically.
Getting the most out of a college education is much harder if you have to spend a couple of hours getting from your bedroom to your locker. Or when you live at home, much as you might love your parents and siblings.
Advertisement
And when everything is mediated through that small screen you almost never leave down.
Which, maybe, is the point.
In our teens we want both to be treated as individuals and to be like everyone else.
By the time we reach independent adulthood, we've worked out who and what we are, what we believe in and what we stand for.
If we leave college without having achieved that much, then something is radically wrong.
And many do. Some higher education staff, and in due course employers, complain that a significant percentage of students want to be spoon-fed, handed the lecture notes and pointed towards the exam questions. Because that is what they are used to from the Leaving Cert.
For the record, some students return the serve with added venom, complaining about the standard of teaching and supervision they receive. And they have a real point too.
Advertisement
But being in college is, or certainly should be, about independence of thought and deed, not herding and conformity.
Yes, new skills and knowledge must be absorbed – but new ways of thinking and behaving are just as important.
We must aim to shed the old skin and don another, to discover new ideas and test old assumptions against fresh thoughts and sound evidence. It is not the end of our development: we continue to change. But it is the end of childhood and dependence – or it should be.
We should be building the skills to analyse problems and reach independent conclusions and then to act accordingly.
Whether that's on our own, or as part of a team, doesn't matter. The point is to take responsibility.
So, college years are a time to be engaged, by learning, thinking and doing, rather than following the herd – and in particular, right now, the herd on social media.
PART OF THE SOLUTION
Advertisement
That doesn't mean abandoning social media entirely. It means identifying what it's all about and where – if anywhere – one platform or another fits into your life.
It means bringing independent and constructive critical thinking to bear, whatever the consensus might seem to be – or the mob might be shouting.
Being in college is, or should be, one of the really exciting times in our lives, but for many it isn't. And that's a crying shame.
That issues such as accommodation are such a source of stress to so many is an indictment of political decisions taken – and also made by college authorities.
Make no mistake: for the immediate peace and harmony of the country, this issue must be addressed. It needs action-oriented local task forces, that will bang local government and higher education institutions' heads together
Across the world, this is a time of war, hunger and energy poverty. We collectively face huge, existential crises. But that's no excuse for sitting on our hands.
The skies are heavy. Things aren't going to be easy. But we wish students the best college life they can get. And remember: you too can be part of the solution…
Advertisement
– The Hog
Pick up your copy of the new Student Special issue of Hot Press in shops now, or order online below:
RELATED
Lifestyle & Sports
24 Jan 23
Lifestyle & Sports
26 Sep 22
Lifestyle & Sports
20 Sep 22