This week's catwalk takes us to Dublin 2 - Drury Street, Wicklow Street and Grafton Street. Photography: Ellie MacLean and Zoe Keating.
Our everyday models reveal their thoughts on sustainable shopping, expression through fashion and trying styles outside of their comfort zone.
Kerry McManus
27, Works in the vintage boutique Om Diva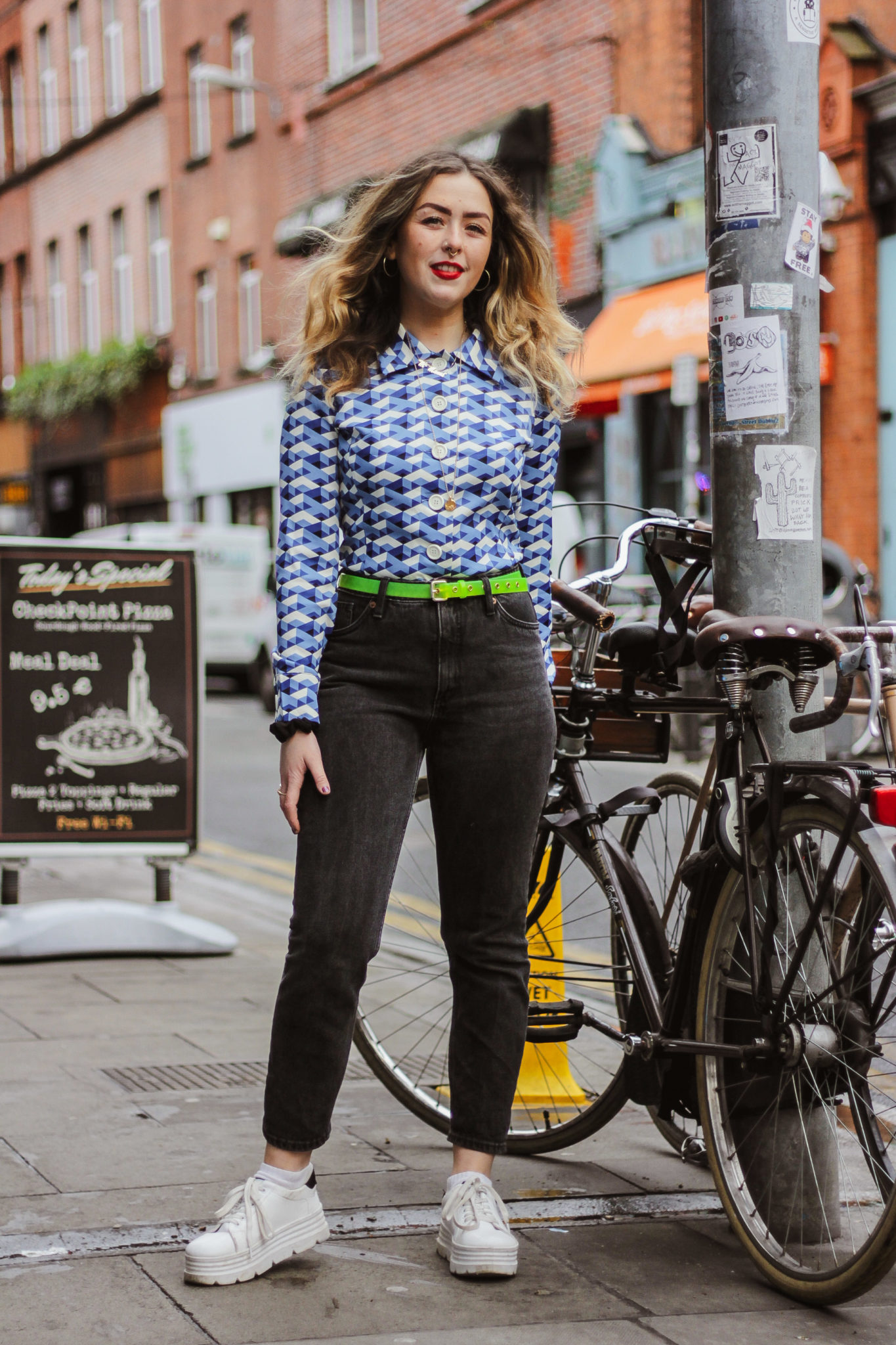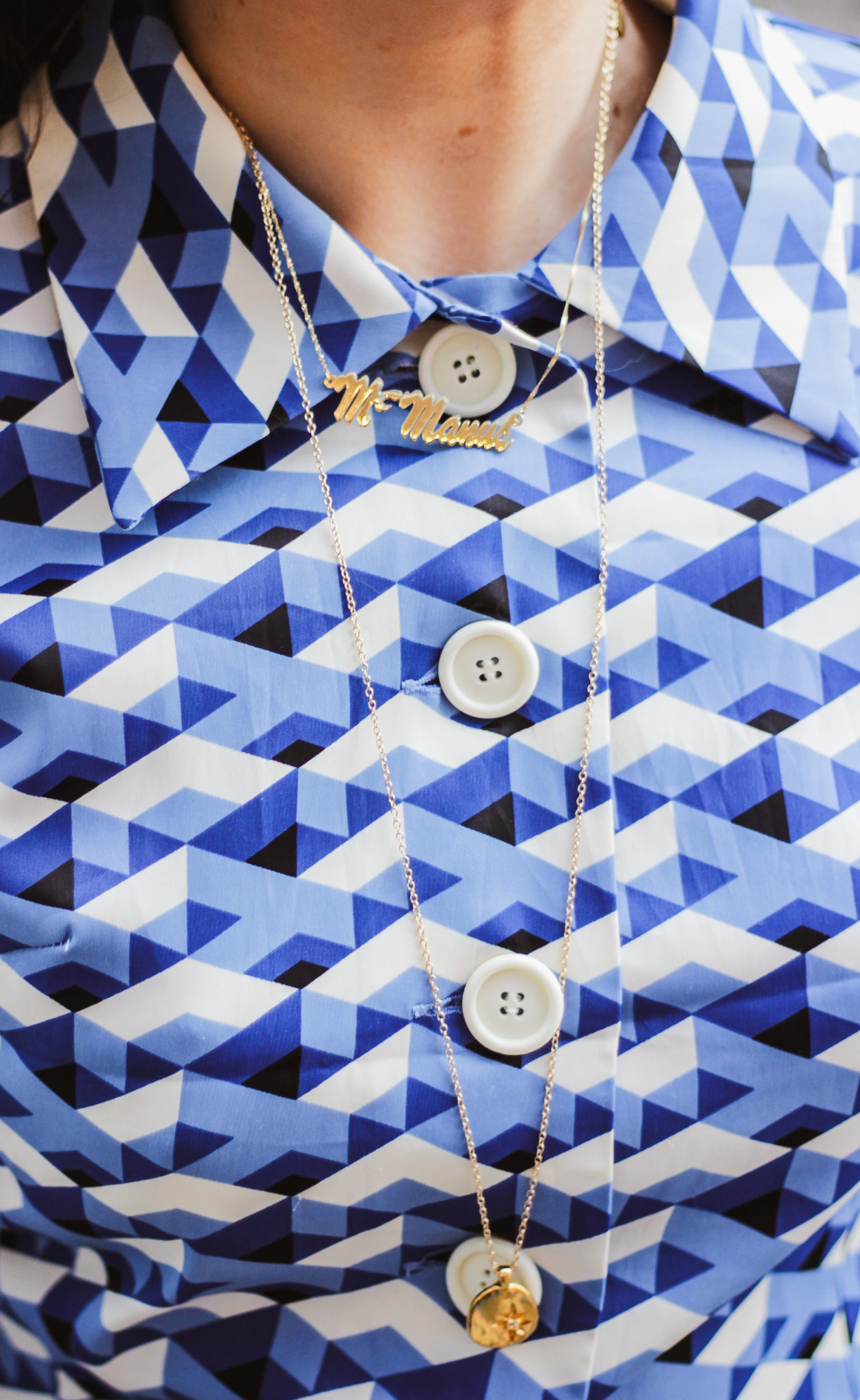 Outfit: Shirt Om Diva vintage one-of-a-kind, jeans Monki, runners Boohoo,  socks Nike, jewellery from a variety of shops including Chupi, Swarovski and a few items were picked up in New York
Advertisement
Top trend: I'm always a retro girl really, and I kind of feel like it's time for the animal prints to go back into the jungle. I'm really into textures and wooly, sheepskin items and a lot of midi lengths and layering. They're the only things that kind of need a push, and spots and scale need to back away and let other spots and nice crocodile textures have a moment.
2019 style resolution: I think the main statement I want to make is to stop trying to style myself for what makes my figure look good, and just have fun with style and be more creative because that's who I am. So I want to bring out more of what's inside rather than a "does this make me look as slim as possible" mentality. I think that's a big issue we don't really talk about. We're all trying to make ourselves look tiny and there's no need like.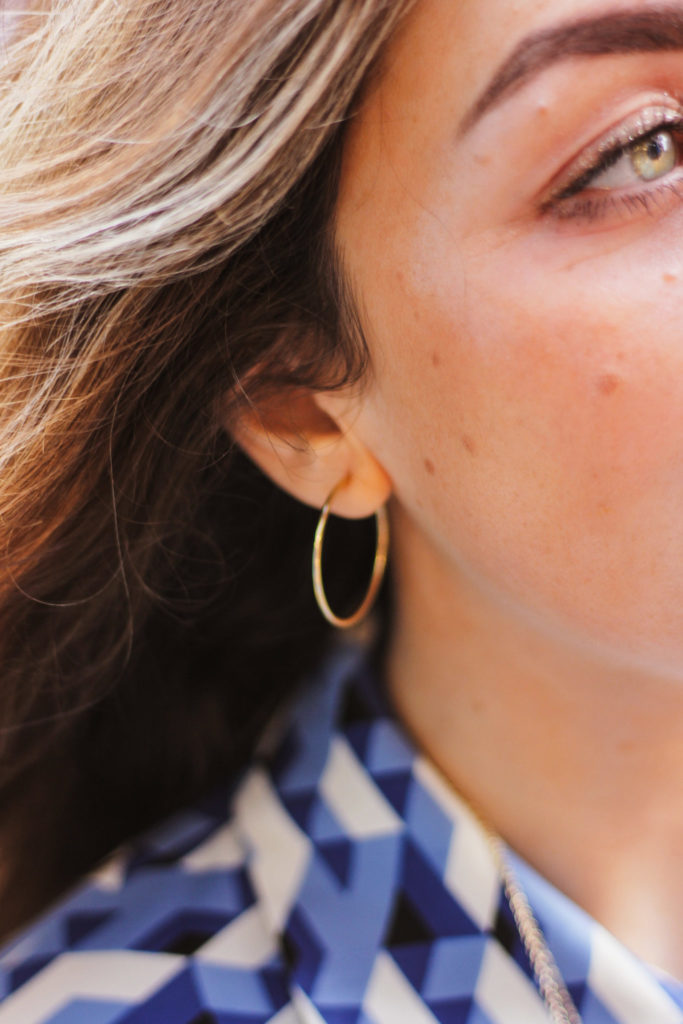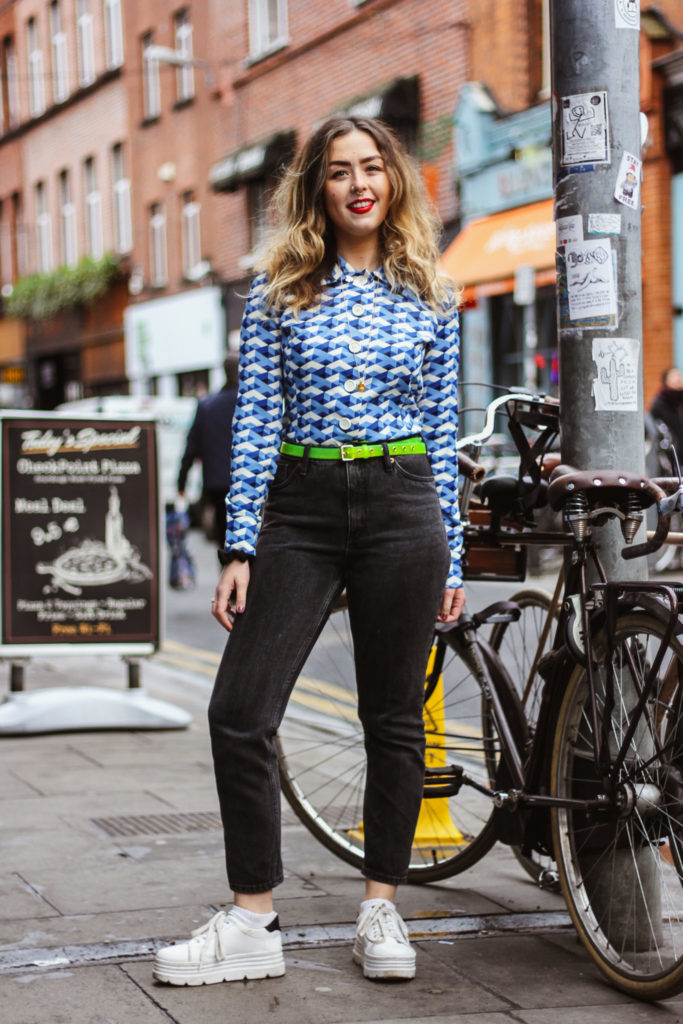 Style icon: Probably Phoebe Buffet, whenever she comes into a room she stands out and my gran. My gran is definitely my biggest style idol.
Go-to shops: I kind of live in Om Diva to be honest. I just think the vintage is second to none. I do like a good bargain from Missguided and ASOS, but it's mostly kind of vintage I'm into. We do have a vintage shop here called Lucy's Lounge that's just a diamond in coal really.
Lika Arevadze
21, French & Sociology student at TCD
Advertisement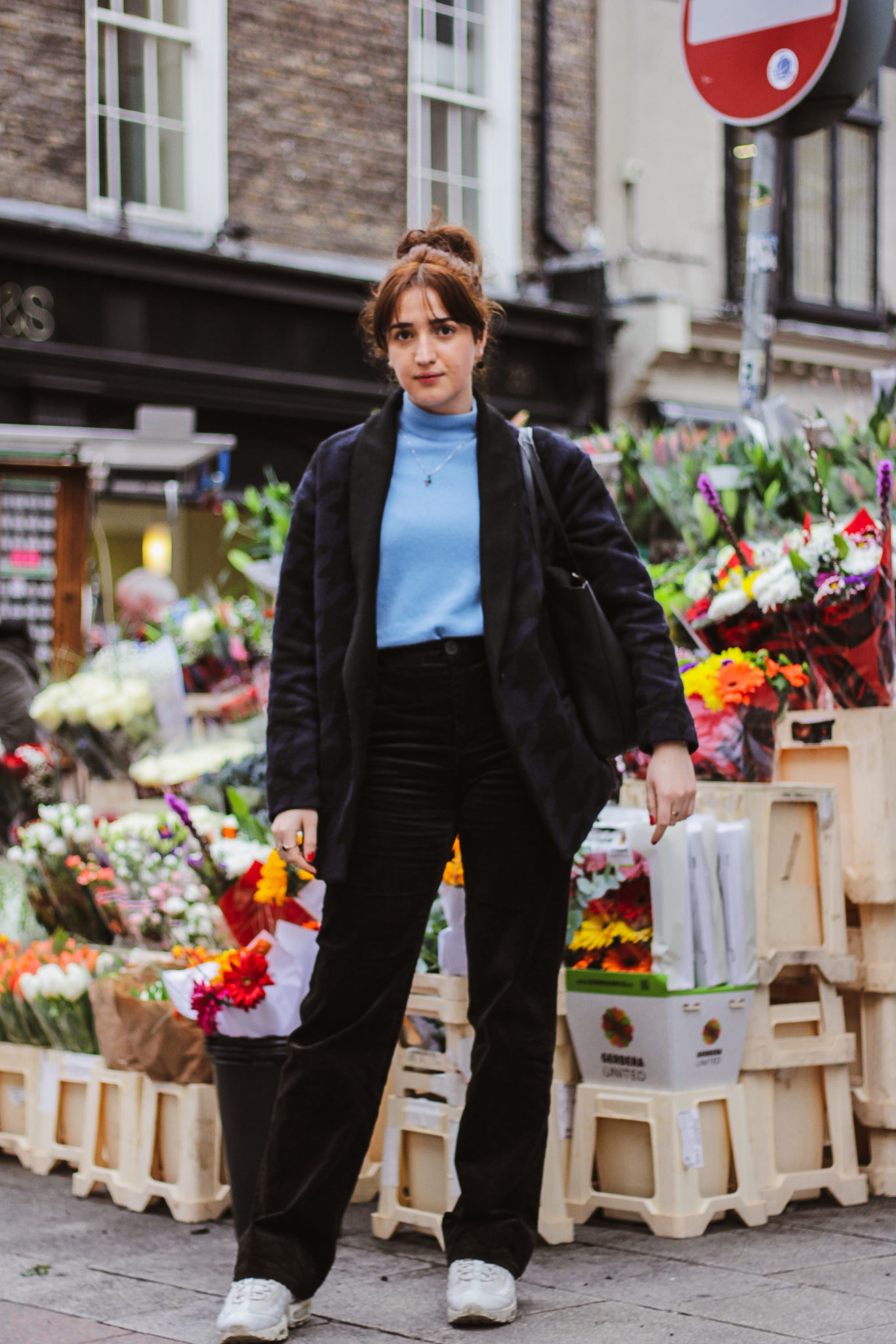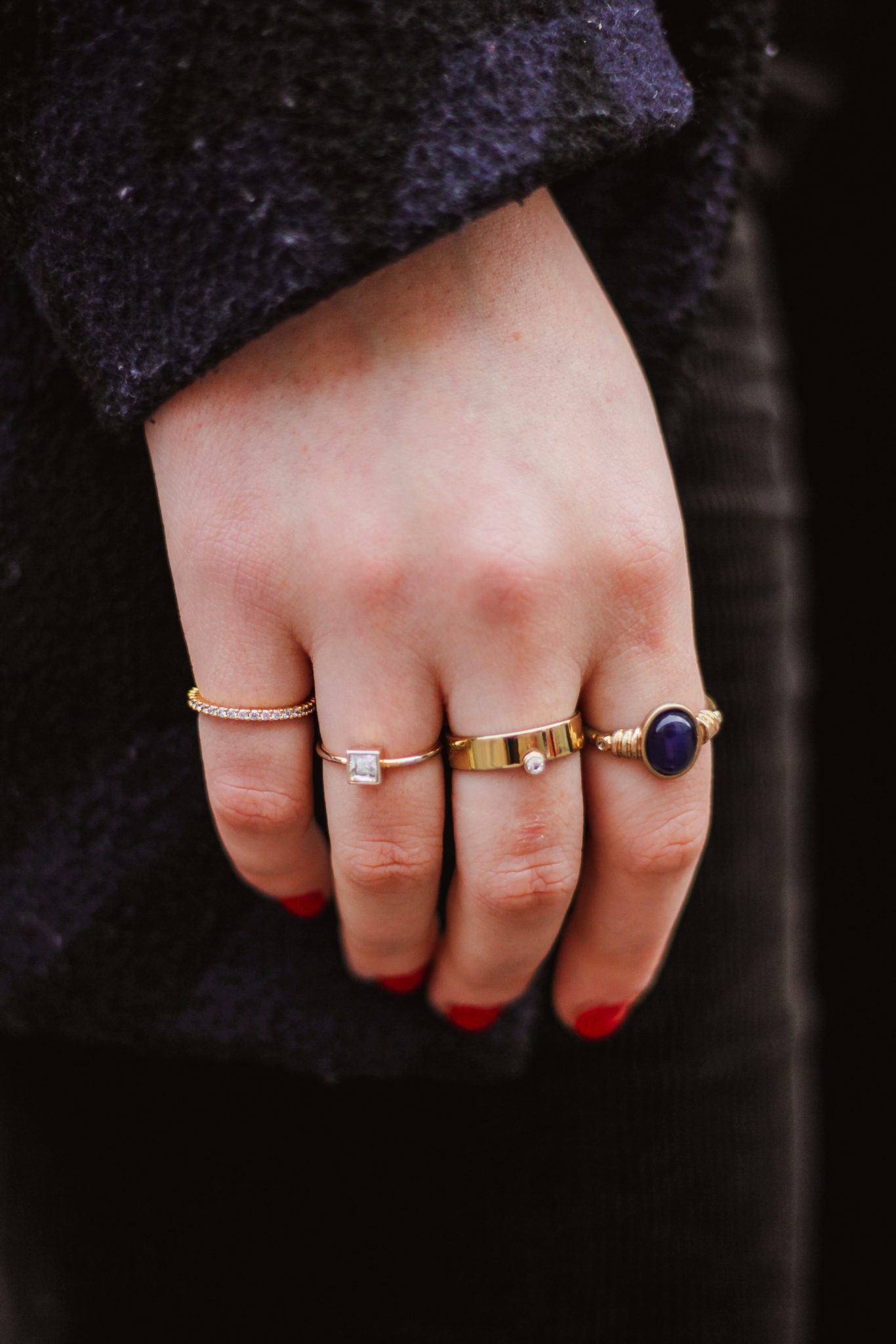 Outfit: Coat Forever 21, jumper charity shop, trousers Zara, runners Nike, rings some bought in Paris, & Other Stories and Swarovski, necklace present from her granny, bag Guess, glasses Moschino, watch Daniel Wellington
Top trend: I really like flared trousers at the moment
2019 style resolution: I think a bit more layering and colours, and clashing colours and patterns. At the moment I like my simple, classy look and sometimes I just want to change it up and go a little crazy.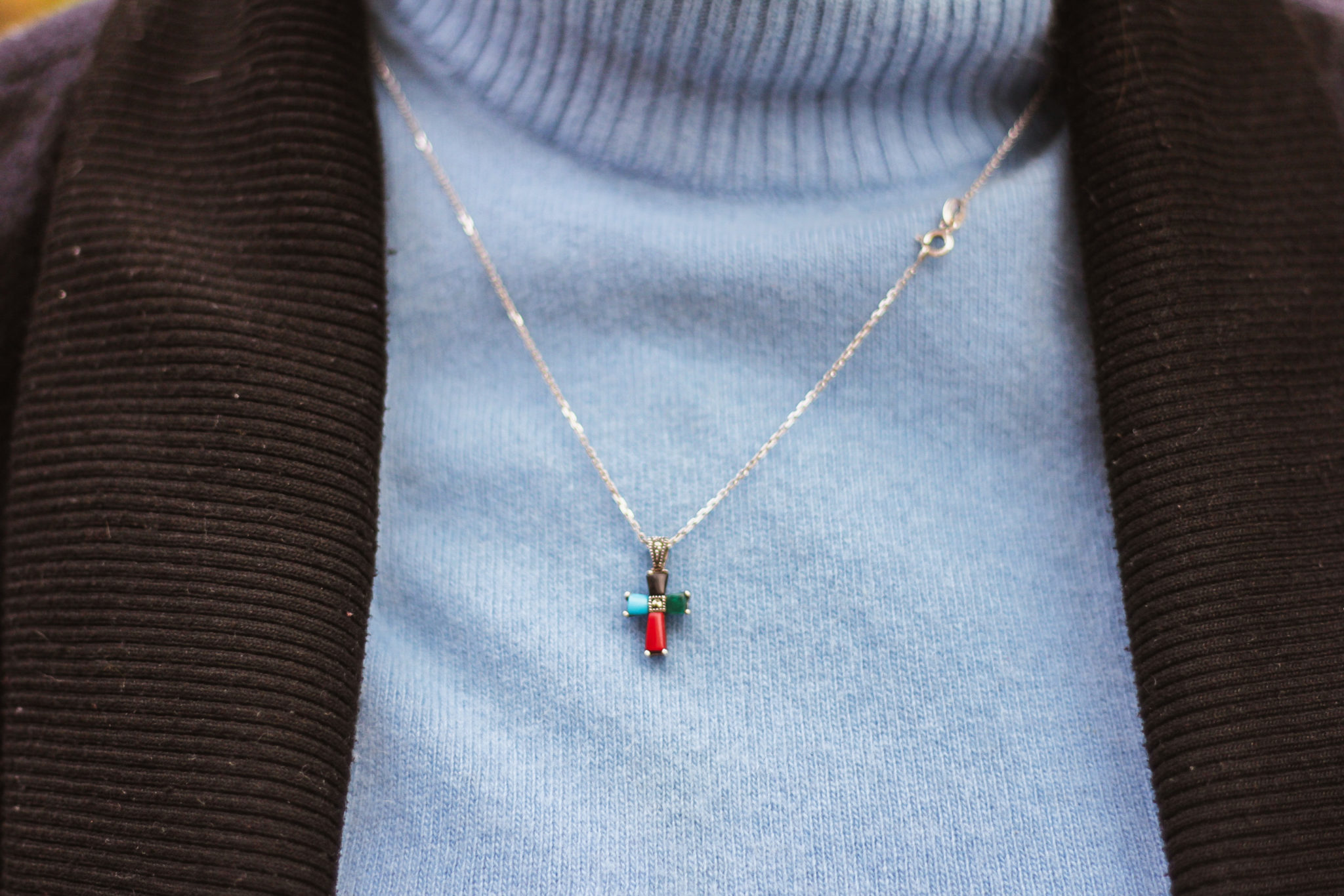 Style icon: I have loads, but can't think of any now. A lot are from Instagram and French influences.
Go-to shops: I always used to go to Zara, but I'm trying to be more sustainable so I'm trying more charity shops and vintages shops. & Other Stories is my other favourite.
Advertisement
Ricky Jordan
20, Nightclub Promoter, Rapper and Model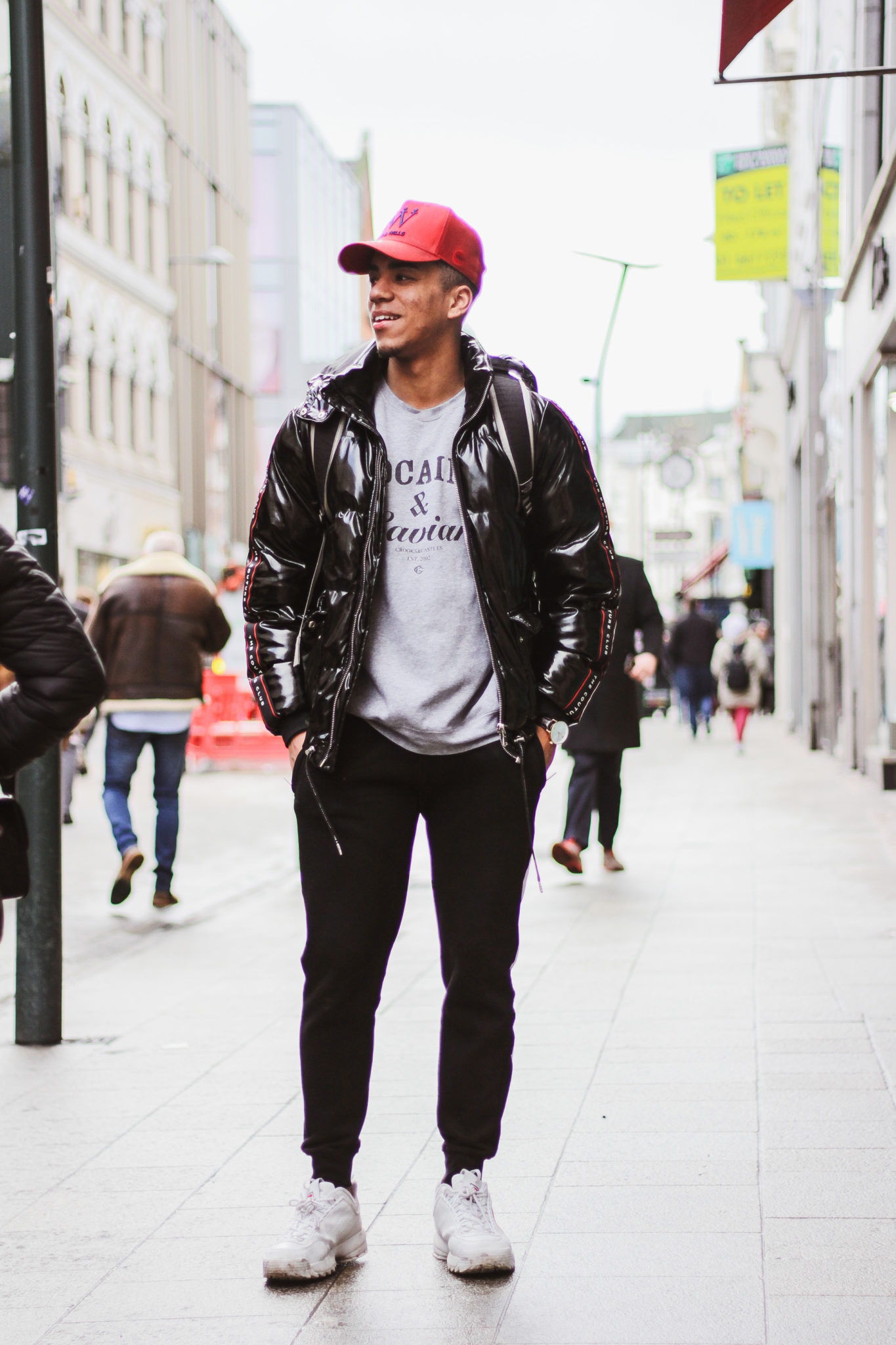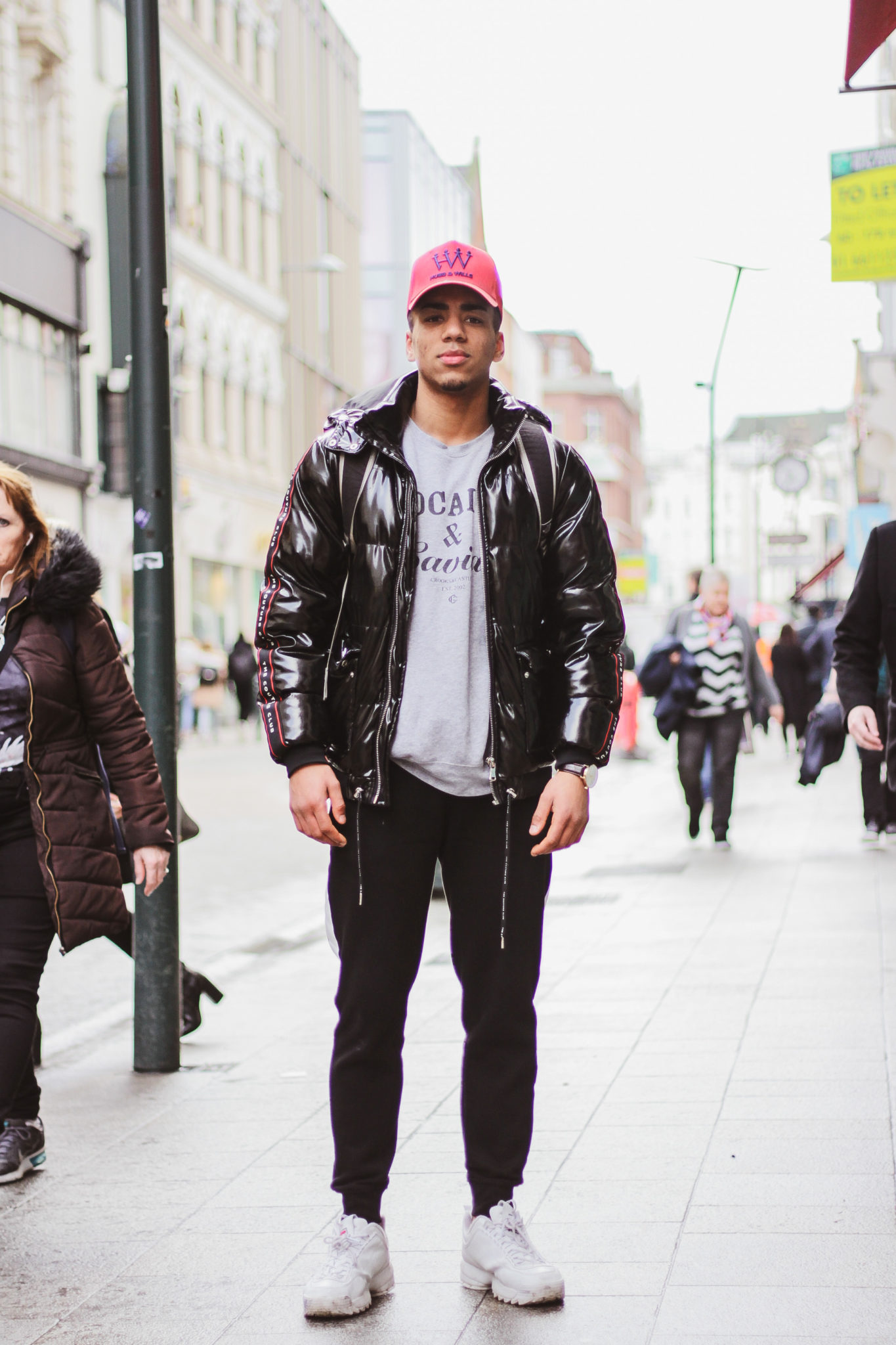 Outfit: Jacket bought in America, jumper Couture Club, trackie bottoms Raider, runners Fila
Top trend: I like Balmain looks
2019 style resolution: McQueens
Style icon: Chris Brown, I fuck with A$AP Rocky.
Advertisement
Go-to shops: Brown Thomas and online
Ailikie
19, visiting from France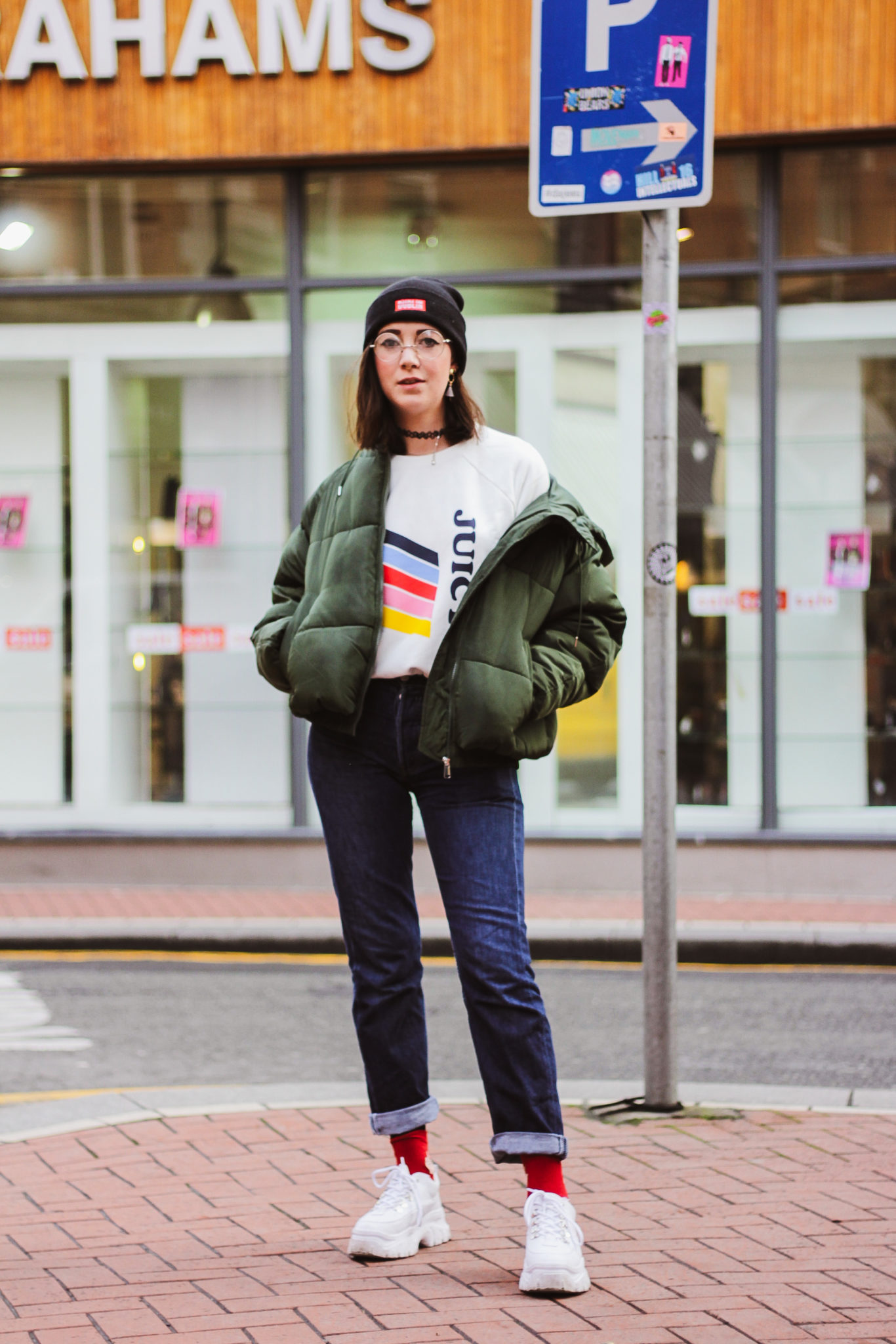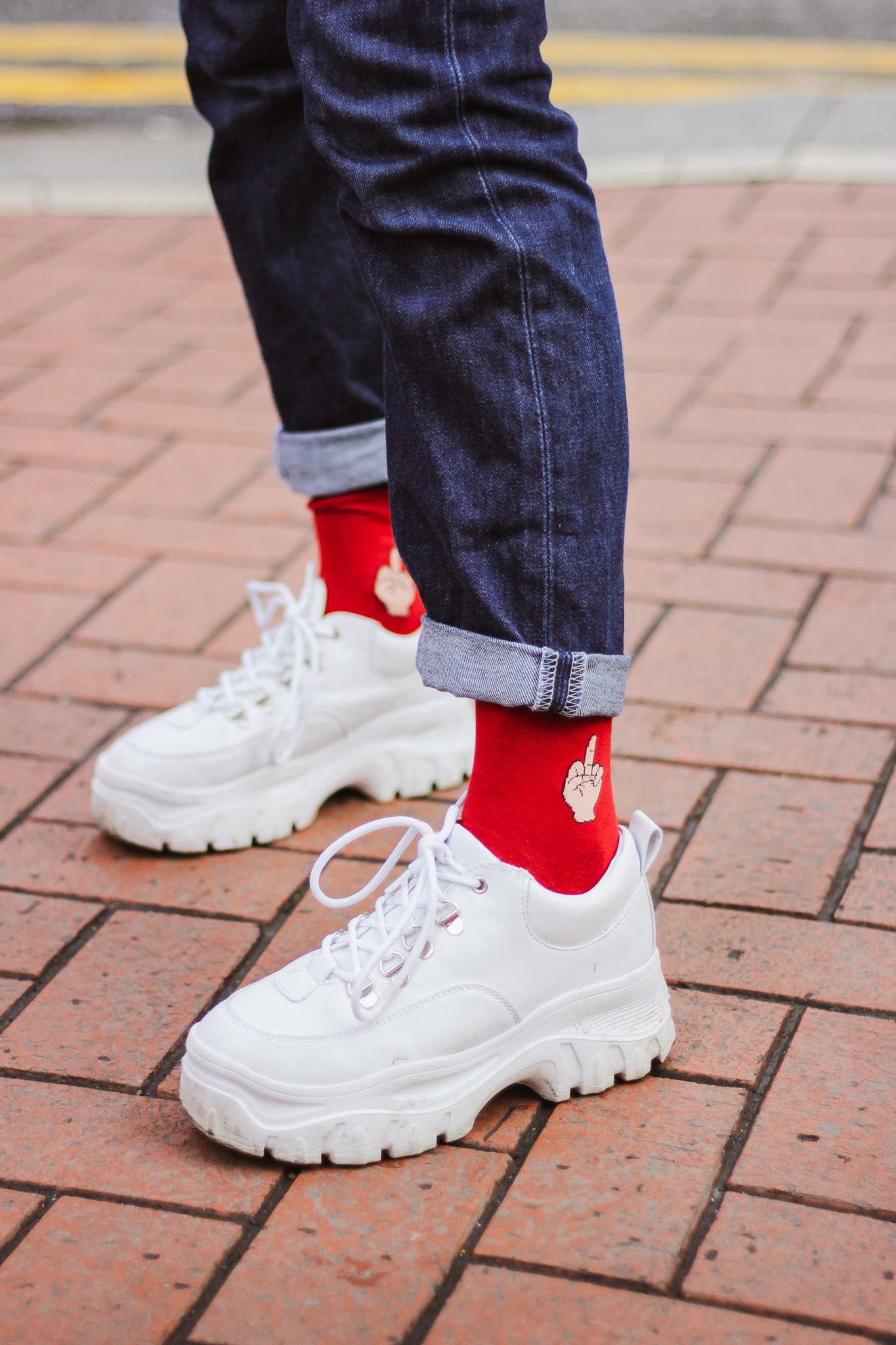 Outfit: Jacket from Penneys, jumper Juicy Couture, jeans Levi's, socks vintage shop, beanie Penneys, glasses were bought online and she can't remember where her runners are from
Top trend: Big, chunky runners
2019 style resolution: No, nothing
Advertisement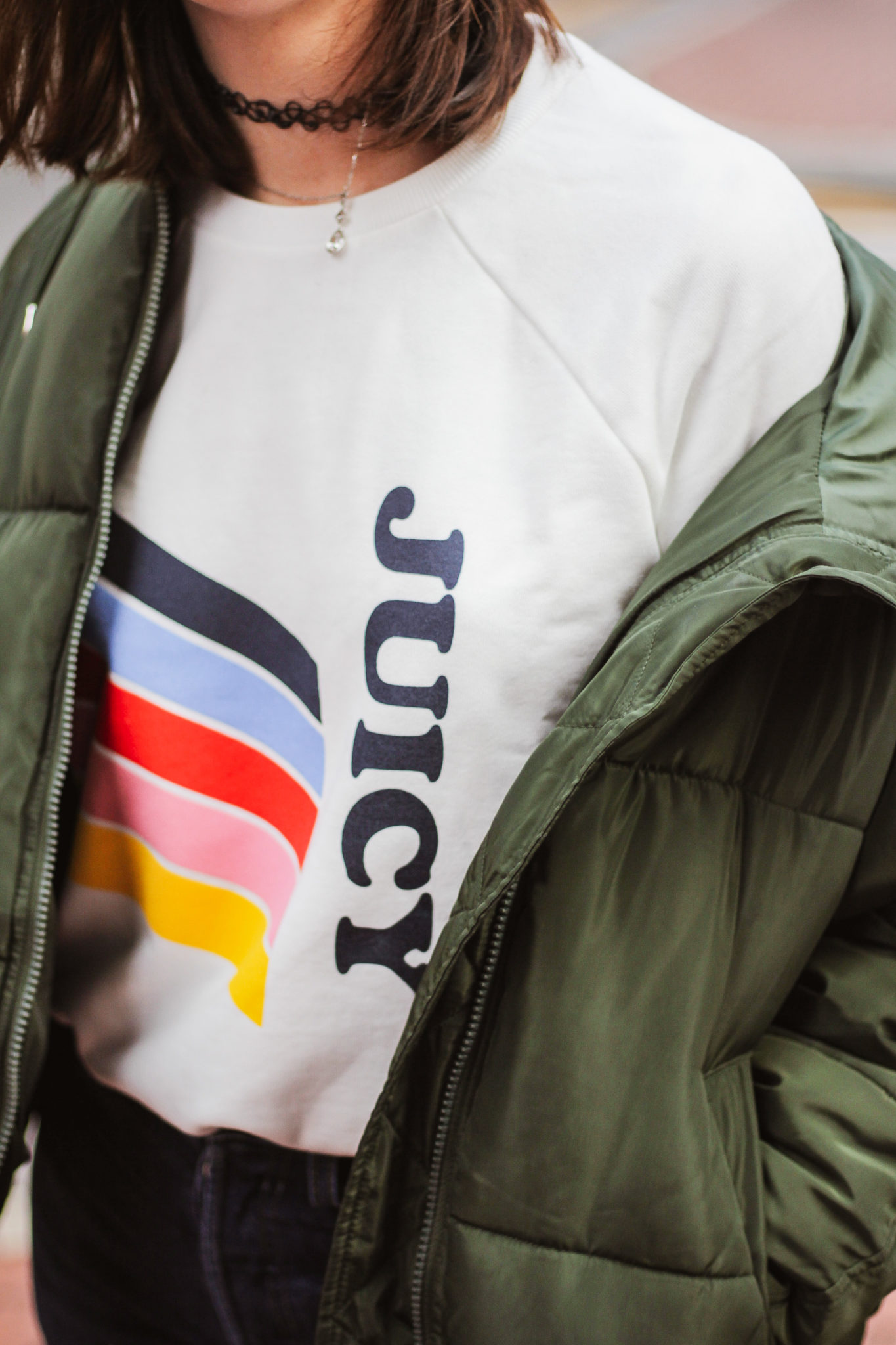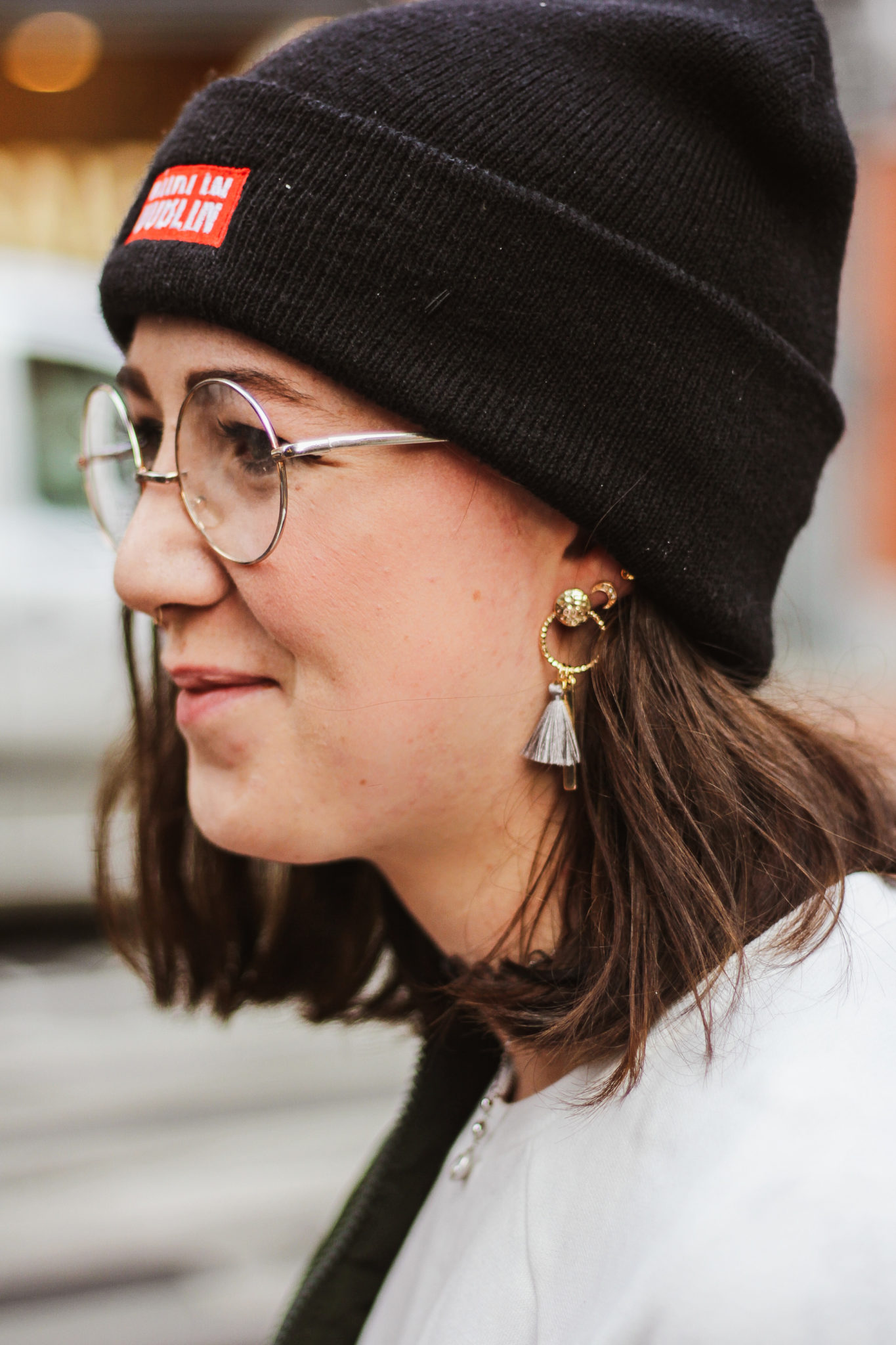 Style icon: Don't have any
Go-to shops: French shops, but Penneys here
Gráinne McMullan
24, Works in the Glasnevin Cemetery Museum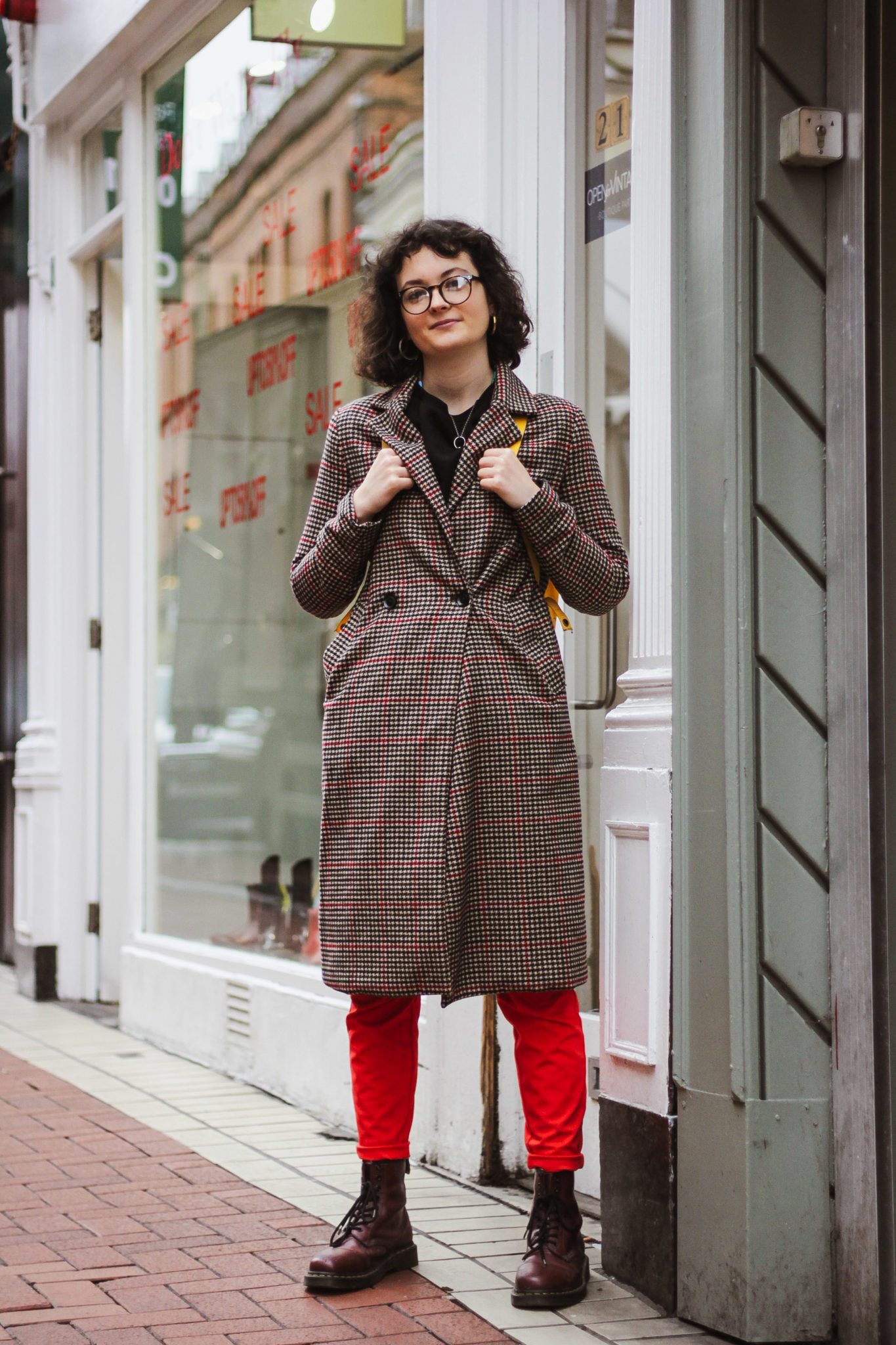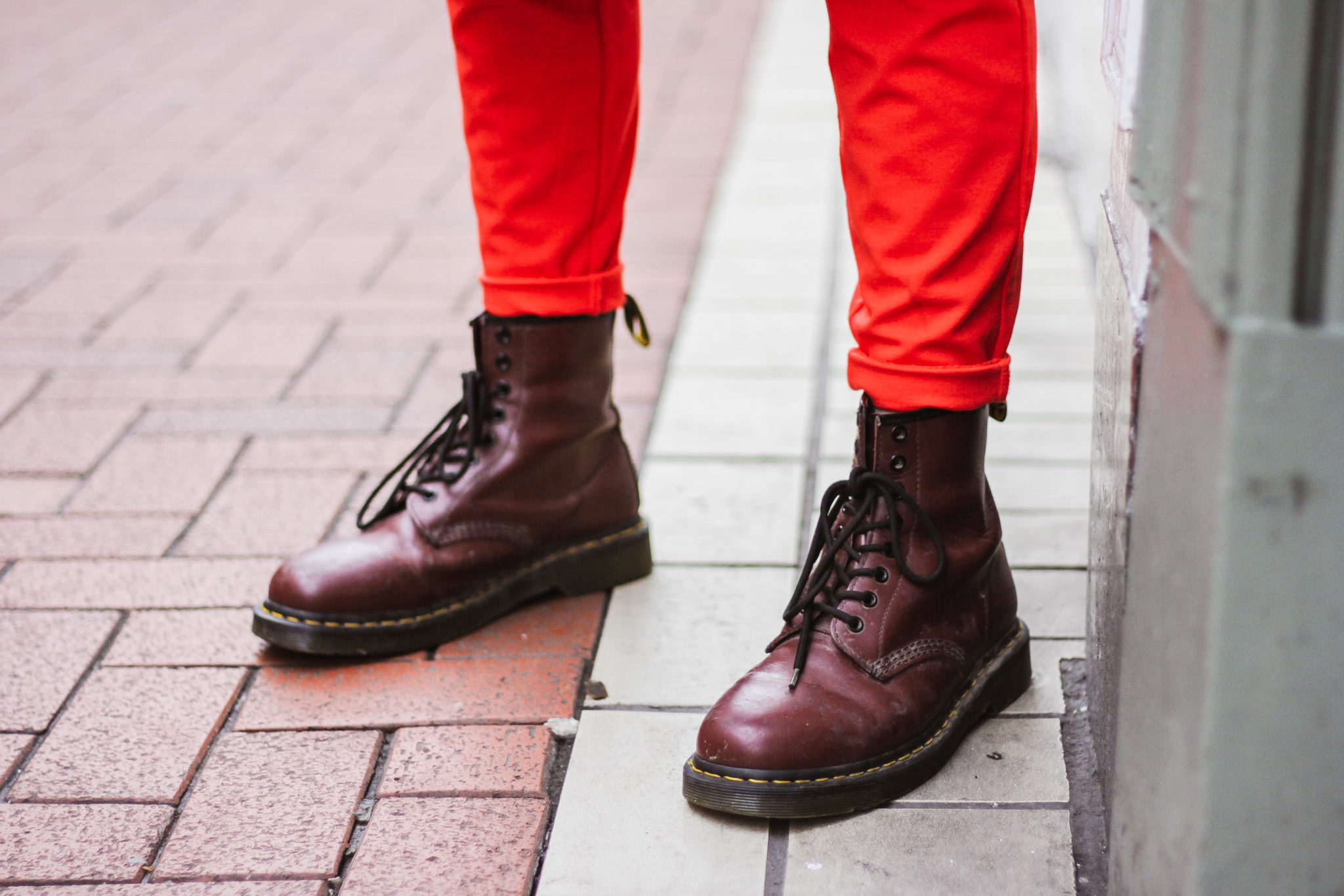 Outfit: Coat Bershka, jumper Penneys, jeans TK Maxx, boots Doc Martins, bag Kanken, glasses Specsavers, earrings picked up in a charity shop
Advertisement
Top trend: Even though it mightn't look it, I love block colouring. I like to clash patterns too.
2019 style resolution: Honestly, more charity shopping and trying not to spend too much money.
Style icon: Dua Lipa is pretty cool
Go-to shops: Topshop, TK Maxx and I'm kind of big into charity shops and trying to find stuff there
Clodagh O'Hagan
41, PR Consultant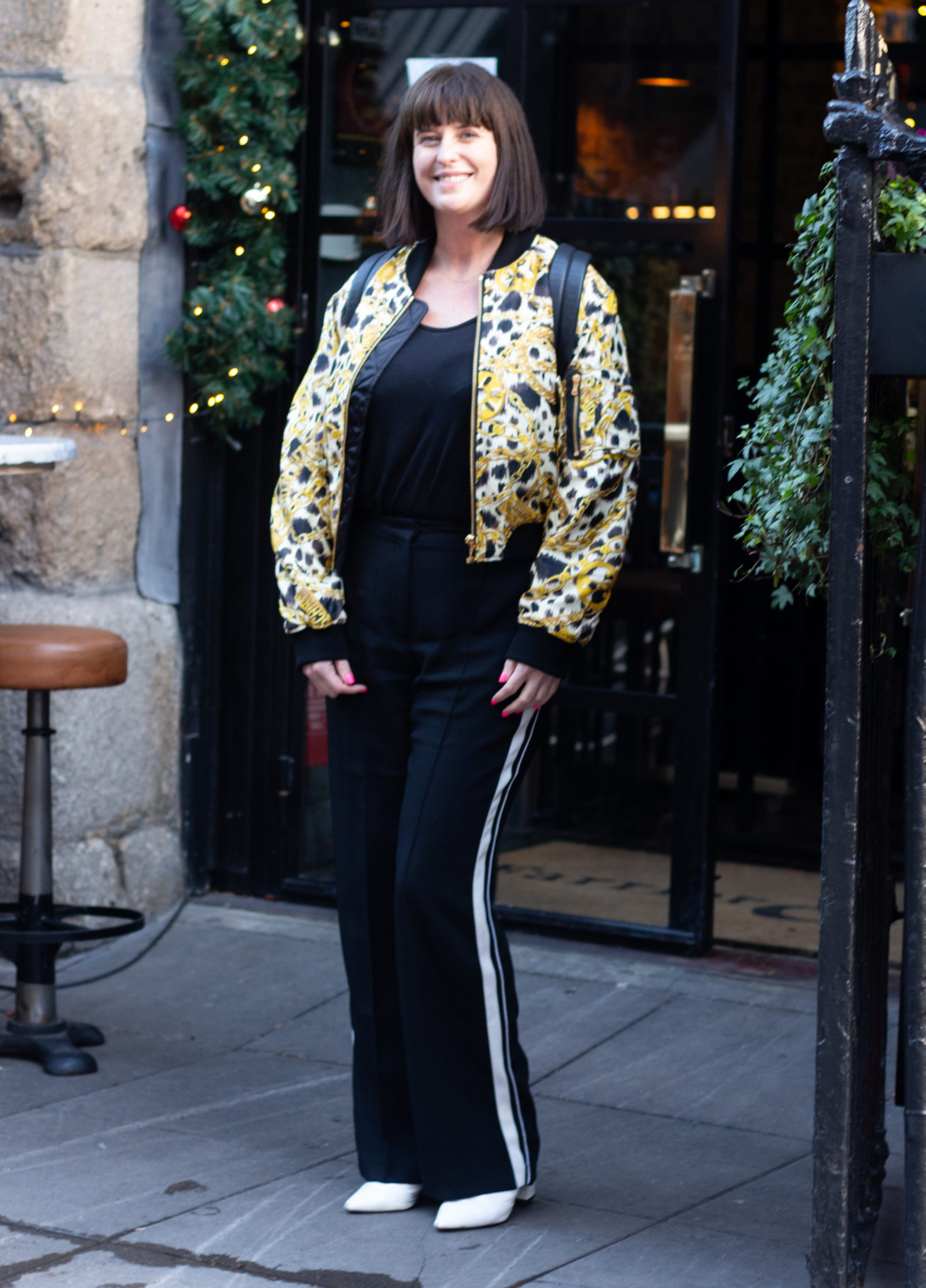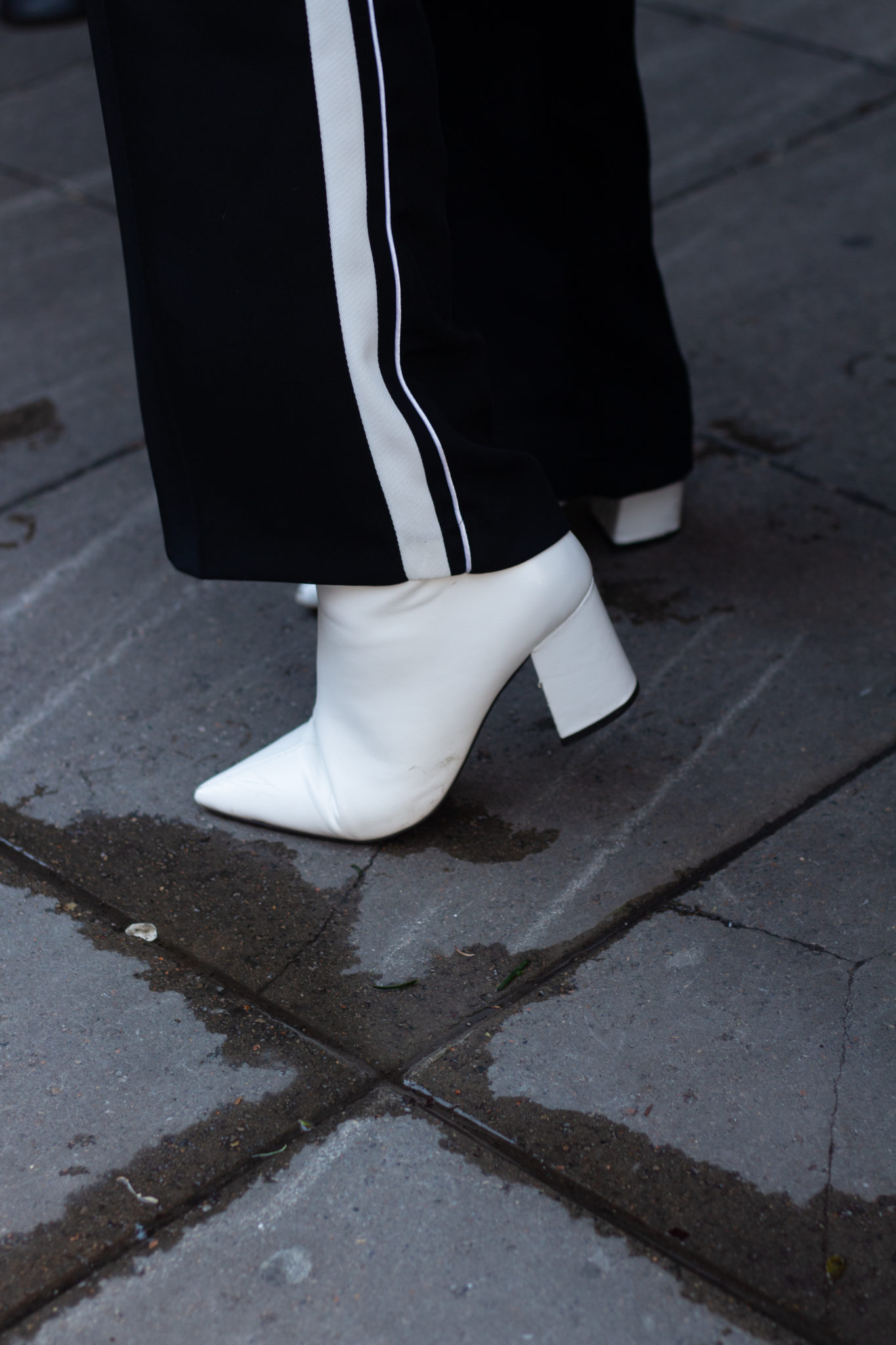 Advertisement
Outfit: Jacket Moschino x H&M, top River Island, trousers River Island, boots River Island, bag American Apparel, necklace present from friends, for an added splash of colour nails by Tropical Popical
Top trend: Monochrome
2019 style resolution: More statement boots. When I first got these white ones I was wondering what I'd wear them with - turns out everything!
Style icon: Alexa Chung
Go-to shops: I do a lot of online shopping so it would be ASOS, Monki, COS and for a little bit of bling River Island
Christopher Omisore
21, Model
Advertisement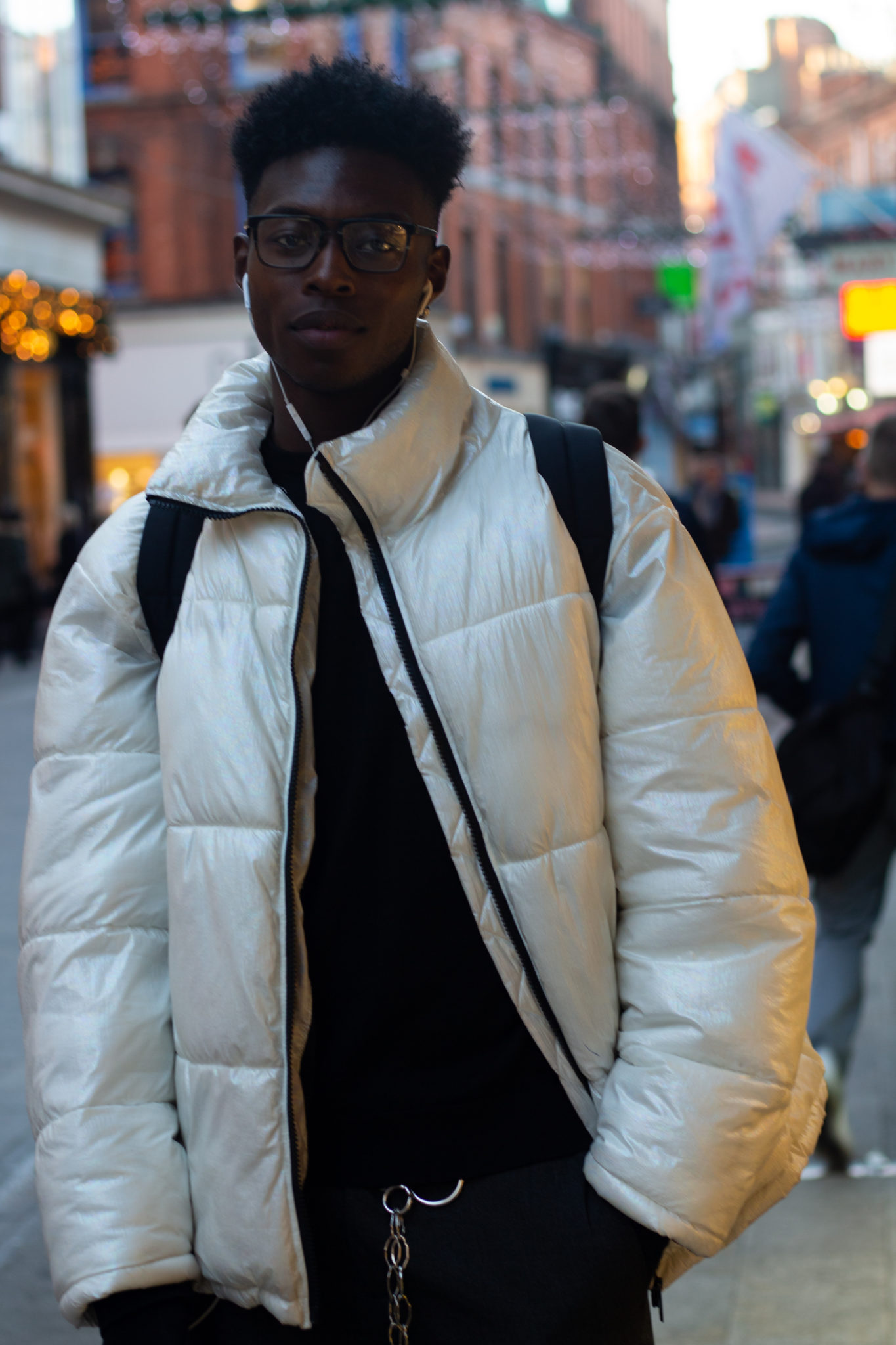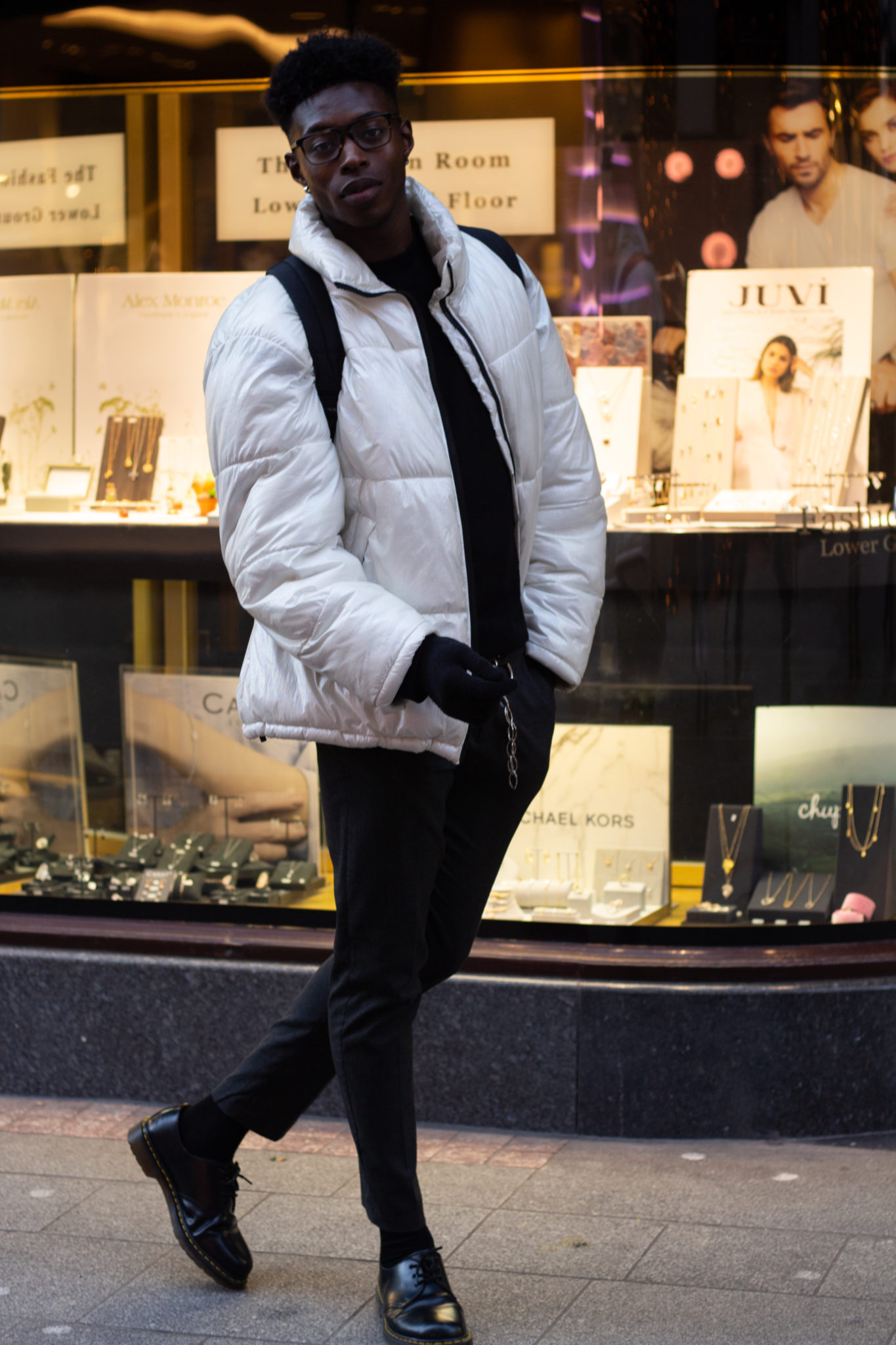 Outfit: Coat Weekday, jumper H&M, jeans Vice, boots Doc Martins, belt Weekday, gloves H&M, glasses Specsavers
Top trend: I don't know, don't really have one. I just like adding colour to an outfit with like black jeans or something. It depends.
2019 style resolution: Mixing modern with vintage, putting two styles together is cool
Style icon: Donald Glover, Jaden Smith
Go-to shops: COS, Dublin Vintage Factory and Weekday