Make the most out of this year's staycation by treating yourself to a stay at one of the countless stunning hotels Ireland has to offer. COVID-19 has given us the excuse to explore our own island this summer, so whether you're looking for a luxurious retreat, a serene trip to the countryside, or an action-packed city break, each location presents a unique opportunity to escape from your routine and soak in Ireland's beauty.
HOTELS
Abbey Hotel, Roscommon
Galway Road, Roscommon,
Co. Roscommon, Ireland, F42 f992
Tel: +353 (90) 662 6240 /
abbeyhotel.ie
A perfect place for your summer staycation, this family-run, 4-star hotel acts as an idyllic break. Situated in a magical 18th Century Castle Manor setting, and nestled on private grounds, the hotel has been owned and managed by the Grealy family dynasty since 1963. Roscommon has some of the country's most intriguing tourist attractions, so brush up on your history at Boyle Abbey or partake in the Warren Loop Walk! Luckily for you, the Abbey Hotel boasts incredible summer offers, with rooms from only €90 B&B for 2 people sharing. Family rooms from €130 for 2 adults and 2 kids under 12 are also available, and all guests will have complimentary use of the Abbey Hotel's pool, gym and leisure facilities. This is a true bargain not to be missed!  They are now taking bookings for all special occasions, weddings, events conferences and family get togetherness. Carvery and Bar Food is served daily.
• Follow them on Facebook, Instagram and Twitter for updates.
Bullitt Hotel
40a Church Lane, Belfast
Tel: (028) 9590 0600 /
bullitthotel.com
Want to stay somewhere with all the necessities, none of the nonsense and extra comfort? Look no further than the Belfast Bullitt Hotel, named in honour of the classic 1968 mob movie starring Steve McQueen. Straddling Victoria Street and Ann Street, the hotel has 74 rooms and three bars including an Espresso Bar. If you're a foodie, Taylor & Clay is a brilliant stop-off. You can down a Bullitt beer in the Bullitt Bar. The rooftop bar and garden, Babel is a quirky spot for some seriously cool customers. Bullitt offers a variety of rooms, ranging from 'Comfy' to 'Roomy'.
The Imperial Hotel
76 South Mall, Cork
Tel: (021) 427 4040 / flynnhotels.com
Boasting a very Irish elegance, The Imperial has an enviable city centre location in Cork. Sitting on one of the city's oldest and most picturesque streets, you'll find the Opera House and Crawford Art Gallery close by. Previous guests have included Charles Dickens and Sir Walter Scott. Michael Collins spent his final night at the hotel and his portrait hangs in the hotel reception. Check out the Pembroke Restaurant, the Seventy Six on the Mall Bar, Lafayette's Brasserie and the luxurious Escape Spa. A great spot.
Faithlegg
Co. Waterford
Tel: (051) 382 000 / faithlegg.com
A must for lovers of history and storytelling, Faithlegg is an 18th century mansion which has been beautifully restored. Many of the 66 rooms are named after previous owners of the house, and each has its own unique story. The beautiful architecture and historical aspects of the house are matched with all modern conveniences. There's a leisure centre with swimming pool, sauna steam room and jacuzzi, an award-winning restaurant, bar and lounge areas, and a magnificent 18-hole parkland golf course. There's also a range of self-catering holiday homes.
Advertisement
Absolute Hotel
Sir Harry's Mall, Limerick
Tel: (061) 463 600 /
absolutehotel.com
Absolute Hotel is a casual boutique affair, close to Limerick landmarks like King John's Castle, the Hunt Museum and Thomond Park. The rooms are modern with nods towards the country, while 'Harry's on the River' on the first floor serves regional produce from local suppliers like Donie & Emer. An excellent base for exploring the Treaty City.
The Clarence
6-8 Wellington Quay, Dublin 2
Tel: (01) 407 0800 / theclarence.ie
Located on Wellington Quay, right next to Dublin city's trendy Workman's Club bar and music venue, The Clarence is a timeless boutique hotel with comfort and style to the fore. The Octagon bar, meanwhile, is not to be missed. The art-deco style drinkerie so impressed Bono and The Edge, they decided to buy the entire hotel!
Powerscourt Hotel
Powerscourt, Co. Wicklow
Tel: (01) 274 8888
powerscourthotel.com
Powerscourt is one of the most prestigious places to stay in Ireland. Nestling in the picturesque Wicklow countryside, everything here is geared towards total relaxation. The gorgeous location means that you can leave behind the hustle and bustle of modern life. Enjoy spectacular views towards the Sugar Loaf Mountain. The stylish rooms are bedecked in chandeliers and works of art. Modern Irish cooking makes dining a high point of your stay.
Dingle Skellig Hotel
Dingle, Co. Kerry
Tel: (066) 915 0200 / Dingleskellig.com
The Dingle Skellig Hotel is a great base from which to explore the wild west coast of Ireland with your family. It's a large, homely hotel that's a short distance from many of Dingle's best-loved attractions. The helpful staff will ensure everyone is catered for, as they suggest local events and help plan activities in the great outdoors.
Centre Parcs, Longford
Newcastle Road, Newcastle, Ballymahon, Co. Longford
Tel: Republic of Ireland: 1890 995588
Northern Ireland: 03448 267749 / centerparcs.ie
Each one of the self-catered lodges at Centre Parcs is set in its own slice of natural forest. Fully equipped with everything you'll need for your break, the aapartments are the perfect base from which to explore the area. You can experience rustic yet high-quality lodges, or go all-out with an Exclusive Lodge booking and make your stay a luxurious affair!
Lough Erne Resort
Belleek Road, Enniskillen, Co. Fermanagh.
Tel: (028) 6632 3230 / lougherneresort.com
The multi-award winning Lough Erne Resort is a luxurious five-star hotel in Enniskillen. Set in the remarkable surroundings of its own 600-acre peninsula with spectacular views of the Fermanagh Lakelands and the Faldo Course, it has something for everyone. Golfers can enjoy 'the ultimate 36-hole golf experience' on one of two championship courses; bathe in a warm tropical shower at The Thai Spa; and experience the stunning menus by acclaimed chef Noel McMeel in the Catalina restaurant.
ATTRACTIONS
Advertisement
Airfield Estate
Airfield Estate, Overend Way, D14 EE77, Ireland
Tel: +353 (1) 969 6666 / airfield.ie
Serious about food? Discover a world of seasonally-inspired food at Airfield Estate – located beside the Balally Luas stop on the south side of Dublin. This hidden gem is one of the best spots to grab a takeout box this summer, with the option of BBQ boxes, afternoon tea and the newly added picnic box.
If you visit on the weekend, you can catch Airfield Estate's farmers market, held every Saturday and Sunday, featuring a collection of artisan food stalls – including Overends Kitchen and Niall Sabongi's Sustainable Seafood Ireland. While you're there, why not make a day of it and explore their farm, gardens and woodland areas – all designed to ignite the senses and allow you to relax in a warm, inviting natural environment. You'll be able to see where the food you've ordered was grown in their organic food gardens! The world might look a little different right now, but at Airfield Estate there's lots of space for kids and adults alike to explore and enjoy a change of scenery, while making new discoveries and memories. Tickets to visit should be pre-booked at airfield.ie.
EPIC The Irish Emigration Museum
CHQ Custom House Quay,Dublin 1
Tel: +353 (0)1 906 0861 / epicchq.com
Located in Dublin's CHQ Building, EPIC, The Irish Emigration Museum focuses on the history of the Irish diaspora throughout the world, and offers an extraordinary insight into the lives of prominent Irish emigrants across sport, political, and artistic sectors! An educational and extremely entertaining afternoon for the whole family, visit the whispering library to learn about world famous writers of Irish heritage, experience Emigrant letters and take a look into your own history and heritage by consulting with one of the museum's genealogy experts!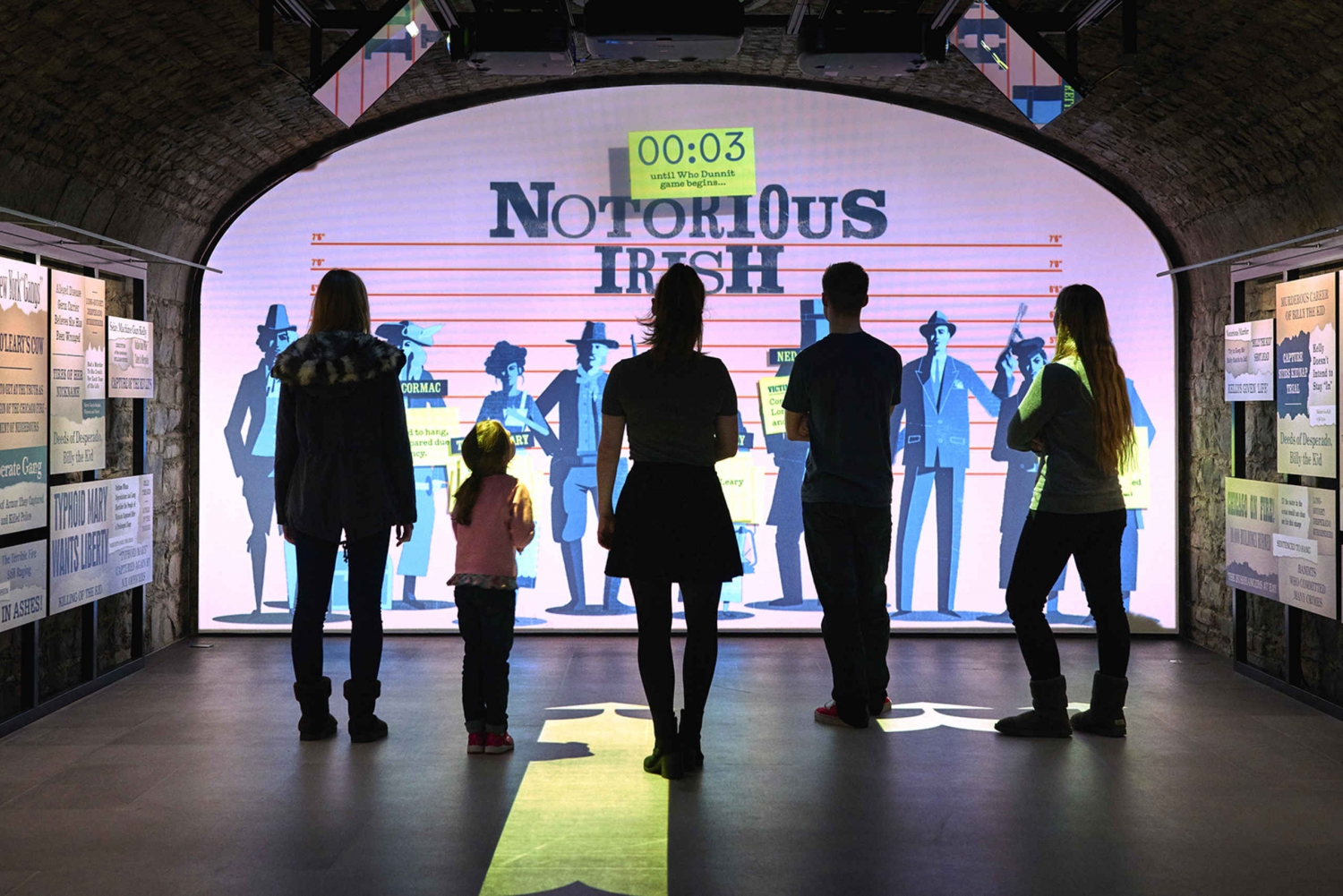 The National Museum of Ireland
Collins Barracks, Benburb Street, Dublin 7
Tel: (01) 677 7444 / museum.ie
The National Museum has four locations, each specialising in a different area of culture and science. From soldiers to saints, and from fashion to jewellery of a bygone era, the Collins Barracks Museum of Decorative Arts and History offers a great opportunity to step back in time and uncover Ireland's past. There are some fascinating exhibitions on display, including 'Marching on the Road to Freedom: Dáil Eireann 1919', which commemorates the 100th anniversary of the first meeting of Dáil Eireann, Ireland's national assembly; and 'Ireland in Focus' which seeks to highlight the way in which three photographers, from France and North America, saw and portrayed Ireland of the 1950s, through the places they visited and the people they photographed. Also worth exploring are the museum's other constituent parts: the Museum of Archaeology (Kildare Street, Dublin 2); the Museum of Country Life (Turlough Park, Co. Mayo) and the Natural History Museum (Merrion Street Upper, Dublin 2). Admission is free.
Advertisement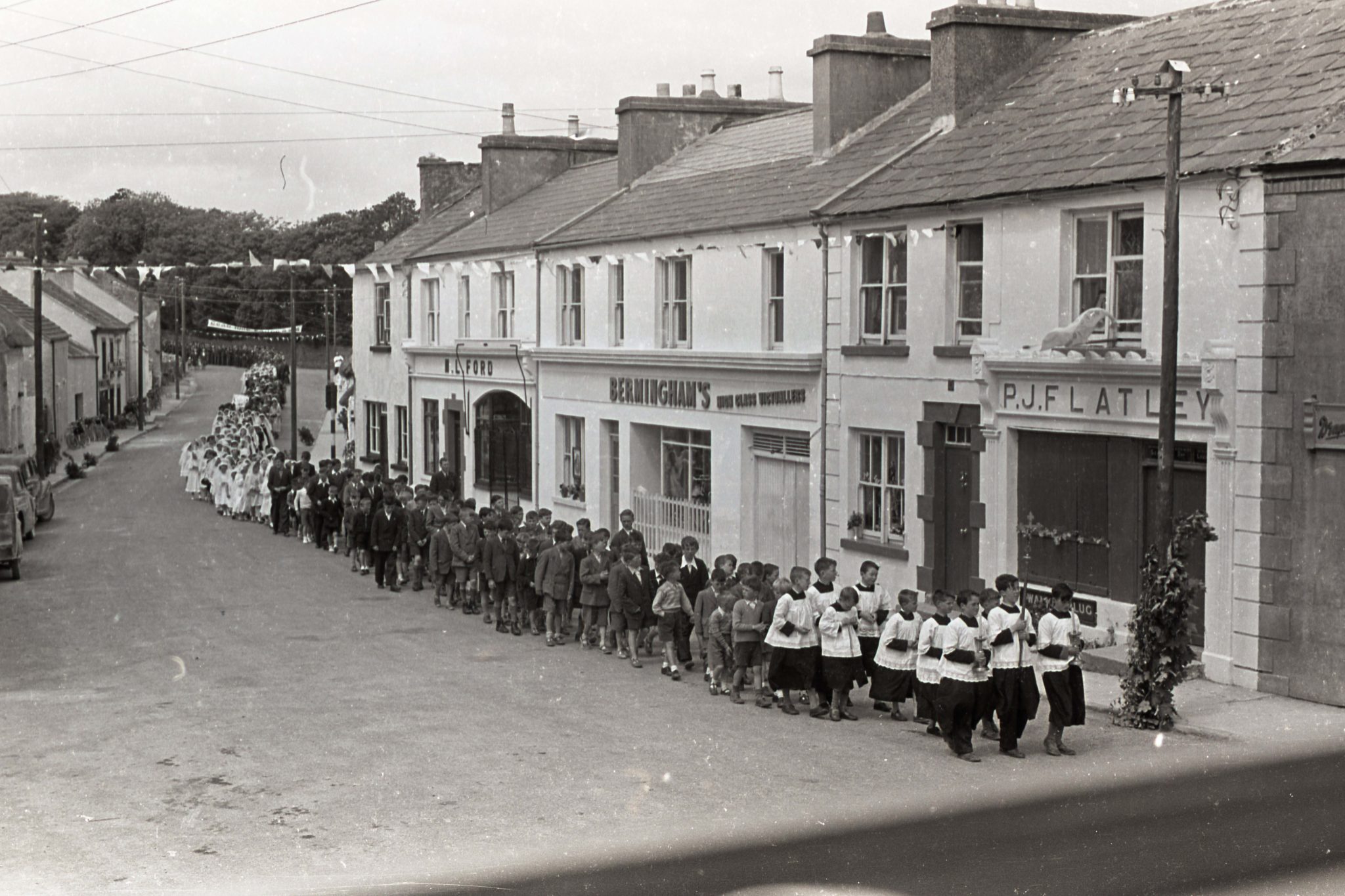 Blarney Castle, Cork
Blarney, Co. Cork
Tel: (021) 438 5252 / blarneycastle.ie
Built nearly 600 years ago by one of Ireland's greatest chieftains, Cormac MacCarthy, Blarney Castle has attracted worldwide attention ever since. Aside from being an international landmark in its own right, Blarney Castle is home to one of Ireland's greatest treasures, the Blarney Stone. Millions have flocked to the Cork town to visit the attraction, which according to legend grants remarkable powers of eloquence, or 'the gift of the gab', to those who give it a kiss. It's worth taking time to explore the various gardens too, from the tranquil waterfalls in the Bog Garden, to the curiosities in the Poison Garden.
Killarney National Park
Muckross, Killarney, Co. Kerry
Tel: (085) 801 7073 / killarneynationalpark.ie
The Killarney National Park includes McGillycuddy's Reeks, the highest mountain range in Ireland, which rises to a height of over 1,000 metres. At the foot of these mountains nestle the world-famous Lakes of Killarney. The National Park's distinctive combination of mountains, lakes, woods and waterfalls gives the area a special scenic beauty, that's hugely popular with visitors. The car pony & trap rides and M.V. Pride of the Lakes waterbus are highly recommended.
Glendalough, County Wicklow
Co. Wicklow
Tel: (0404) 45352/45325 / glendalough.ie
In the heart of the 'Garden of Ireland' you'll find Glendalough (the Valley of the Two Lakes), one of the country's most beautiful destinations, renowned also for its rich history. The iconic Round Tower was visited in 2013 by then First Lady Michelle Obama and her daughters. Opening hours: Mid October-Mid March, 9.30am-5pm, and Mid March-Mid October, 9.30am-6pm. The St. Kevin's Bus service (glendaloughbus.com) offers return day-trips departing from St. Stephen's Green.