Lifestyle & Sports
08 Nov 19
Irish Distilling Special: A Guide to the Country's Finest Distilleries and Whiskey Blenders
"After 25 years of going to Scotland virtually every summer someone said, 'You ought to try Ireland'. I'm glad I did because the whiskey and the distilleries and the people are even better here."
That was Jerry from Minnesota, a veteran whiskey adventurer who we met in August outside the Powerscourt Distillery in Enniskerry.
We didn't catch his wife's name, but she looked just as delighted having spent the afternoon touring their state of the art facility, which culminated in three samples of their much-garlanded Fercullen Irish Whiskeys.
As Jerry pointed out, it's a stunning piece of architecture, which melds seamlessly with the wild Wicklow countryside it gazes over; the liquid coming out of its copper stills is extremely good; and their master distiller, Noel Sweeney, has a passion for uisce beatha – 'the water of life' – that positively shines through.
With Powerscourt Estate and Powerscourt Hotel as next-door neighbours, it's no surprise that the distillery has become a magnet for both overseas visitors like Jerry and the missus, and Irish whiskey-lovers.
Advertisement
Depending on how big our Christmas bonus is (hint, hint), we're hoping to stick our name on one of the 397 casks – each representing a foot in height of the nearby 397ft Powerscourt Waterfall – which Noel has lovingly laid down for private subscription.
There's another unmissable visitor experience to be had at Slane Irish Whiskey, which can be found loitering with considerable intent next to the natural amphitheatre where all those legendary gigs have taken place.
Slane's rock 'n' roll connections are to the fore as you walk round the distillery presided over by Lord Henry Mountcharles and his son Alex Conyngham.
Barely a week has passed this year without Team Hot Flavours being invited to a distillery or product launch (it's a dirty job but etc. etc.) with vodka, gin, rum and poitín also on the list of artisan spirits being produced here.
We've also heard whispers of an enterprising microdistiller coming up with an Irish take on tequila; needless to say, we'll keep you posted!
The most recent pulling on of our gladrags was in honour of Skellig Six18, the Cahersiveen distillery, which launched its gin last week in Dublin's Michelin starred Chapter One restaurant.
"It's not heavy on juniper; it's a real food gin," Head Chef Ross Lewis noted as the paired hors d'oeuvres were rolled out. Rooted in local tradition – 618 is the number of steps the 6th century monks who settled on Skellig Michael had to hew out of the rocks to reach their monastery – it makes exemplary use of locally foraged yarrow, Douglas fir and birch sap.
Advertisement
With their first single pot still whiskey being laid down in early 2020, they're definitely ones to watch.
Talking of which, Redbreast, Green Spot, Red Spot, Method & Madness, Power's and Midleton are among those taking part in November 9-16's first Single Pot Still Whiskey Week. See greatirishbeverages.com for a list of the participating venues offering not only the golden elixirs in question, but also pot still cocktails and imaginative beer and whisky pairings.
Other good news stories include the creation of 25 extra jobs at Leitrim's Shed Distillery because of US demand for their Gunpowder Irish Gin; the publication of Kate Amber's must-have Ireland Whiskey Guide, which is available from amberpublishers.com; and a newly issued Drink Ireland report showing that spirits exports broke through the €1 billion barrier for the first time in 2018, a year-on-year increase of a whopping 10.2%.
Among those entering the fray recently are Roe & Co., an Irish whiskey refined for cocktails but also great as a sipper, and Grace O'Malley, a rebel spirit steeped in both history and rock 'n' roll.
So, raise your glasses please, and say a heartfelt "sláinte!" to all of our fine Irish distillers!
Powerscourt Distillery
Powerscourt House & Gardens, Enniskerry, Co. Wicklow.
Tel (01) 506 5656
powerscourtdistillery.com
Advertisement
Make no mistake about it, Powerscourt Distillery has something special to offer. What immediately sets it apart from the many new distilleries opening on the island is the influence of master-distiller Noel Sweeney. He is after all, one of only two Irish Master Distillers ever to have been inducted into the World Whiskey Hall of Fame. The second thing that sets Powerscourt apart from the pack is, of course, its location. Backdropped by the breathtakingly beautiful Wicklow Hills and the Great Sugarloaf Mountain, Powerscourt Distillery is found in one of Ireland's most picturesque locations.
The initial concept for development of a distillery on Powerscourt Estate was driven by Gerry Ginty – a local lad who grew up in Enniskerry village. Having worked in the UK, he moved back to Ireland in January 2014, with a plan to build a traditional Pot Still Irish whiskey distillery, embodying the heritage and style of Powerscourt Estate. With investment, that idea grew and developed into the 20,000sq ft distillery. The modern visitor centre has been thoughtfully designed, seamlessly blending old with new. Six individual tasting rooms are available for private and corporate hire, and there's also a high-end AV lounge; café; bar; and retail areas open to the public for daily tours and tastings.
The distillery plant was commissioned by Sweeney and equipment experts Forsyths. Its design allows for double and triple distillation, with three custom copper pot stills producing a smooth and fruity style of spirit. An advanced conversion vessel system ensures that a variety of pot still styles can be released over the years ahead.
The Old Mill House, dating back to the 1730s, has been faithfully restored and extended. It now accommodates not only a state-of-the-art production plant, but also an immersive Visitor Centre and onsite warehousing, providing ideal conditions for maturation, where the elements of wood and time play their critical roles.
Powerscourt currently produces three lines of the Fercullen brand of whiskey. 'Fercullen' is the anglicised version of 'Fera Cualann', the ancient Gaelic name for the estate and its surrounding lands. First off the shelves was their Fercullen Premium Blend Irish Whiskey, followed by the Fercullen 10-Year Old Single Grain, and the distillery's flagship Fercullen 14-Year Old Single Malt. Powerscourt will add to that range this November, with the premium 18-Year Old Fercullen Single Malt. All items are available at selected stockists and online at powerscourtdistillery.com.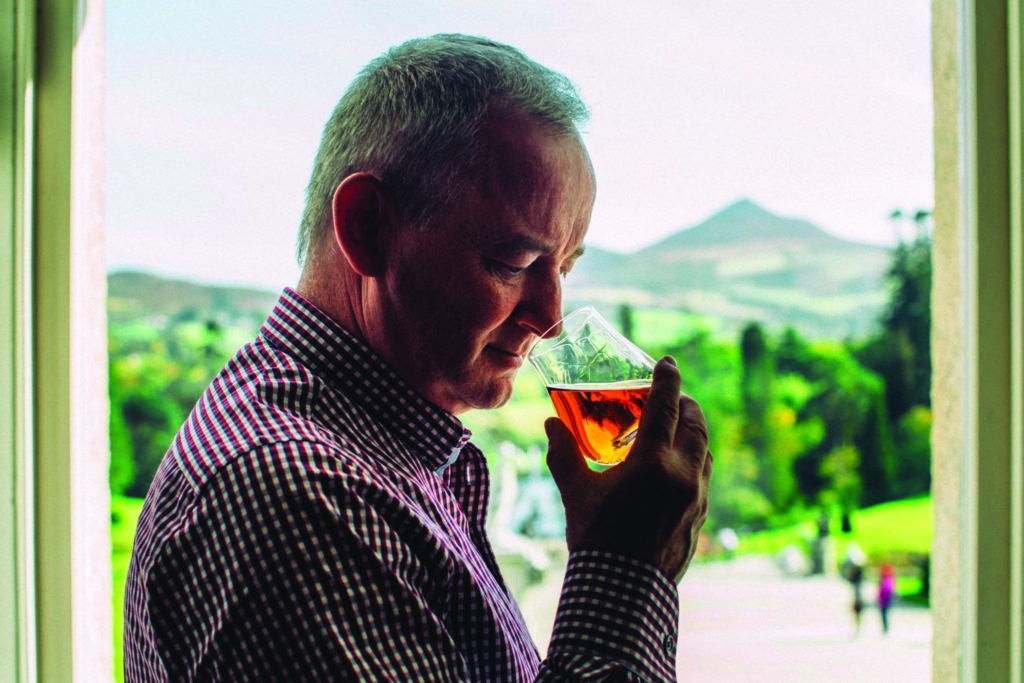 Fercullen 10 Year Old
Single Grain
Advertisement
Named after 'Fera Cualann', the ancient Gaelic name for the estate and its surrounding lands, Powerscourt's Fercullen 10 Year Old Single Grain is a complex yet smooth Irish whiskey – matured exclusively in American white oak to contribute a long-lasting, sweet vanilla oak finish. Distilled and matured by award-winning Master Distiller Noel Sweeney, the product is laid to rest for many years before being recasked into carefully selected bourbon barrels.
Lambay Irish Whiskey
Arriving onto the market last year, Lambay Irish Whiskey combines centuries of Irish whiskey making expertise with five generations of French Cognac blending and maturation knowhow. A collaboration between Camus, the world's leading family-owned cognac producer, and Anglo-Irish aristocrat Lord Revelstoke, Lambay Irish Whiskey is uniquely crafted with water from Lambay Island's Trinity Well, and finished in French Oak cognac casks, hand-selected by Camus Cellar Master Patrick Leger.
In just over a year, the independent whiskey company has reached 35 markets worldwide, with an innovative portfolio of Irish whiskeys. The range currently includes the Lambay Whiskey Small Batch Blend, produced with the finest distillates of malted barley and grain whiskeys, and the delectably smooth and un-peated Lambay Whiskey Single Malt.
Advertisement
Bringing together local ingredients and an authentic story, Lamaby Irish Whiskey spectacularly marries classical approaches and modern ingenuity.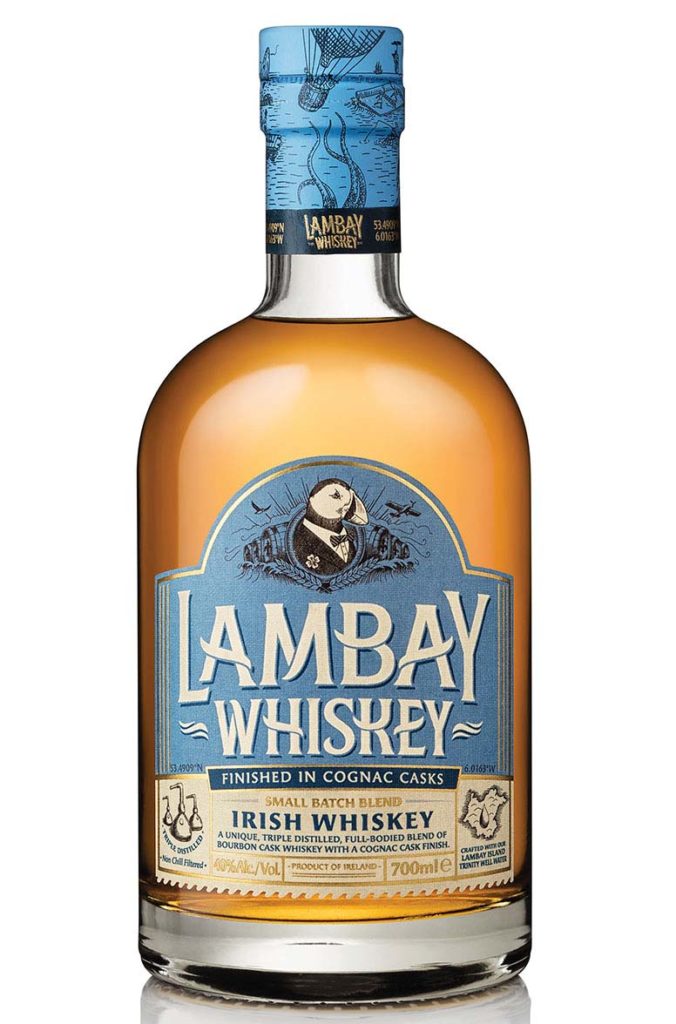 Roe & Co
92 James's Street, The Liberties, Dublin 8
Tel: (01) 643 5999
roeandcowhiskey.com
In the heart of the Liberties, Roe & Co has revived the iconic Power House of the Guinness Brewery to offer a world-class Irish whiskey distillery and visitor experience. One of Dublin's newest distilleries, Roe & Co is an immersive space where fun, flavour and collaborative reinvention join forces and come to life.
Since opening their doors this summer, Roe & Co Distillery and Visitor Experience have already garnered global attention, with Lonely Planet naming the attraction one of the top 10 new openings in the world for 2019.
A visit to the working distillery is designed as a 'shift' at the Power Station, with guests clocking in with a time card to commence the tour, in a nostalgic nod to the building's history. Over 75 minutes, you'll get the chance to observe the production from an elevated glass walkway, as you learn about the history of George Roe and sample what's on offer in the Flavours Workshop. At the end of the tour, enjoy one of Roe & Co's bespoke cocktails in the stunning Power House Bar.
Advertisement
Made from the finest hand-selected stocks of Irish malt and grain whiskeys, Roe & Co is refined and elegant, with remarkable depth and a gentle finish – making it the perfect ingredient for a great cocktail.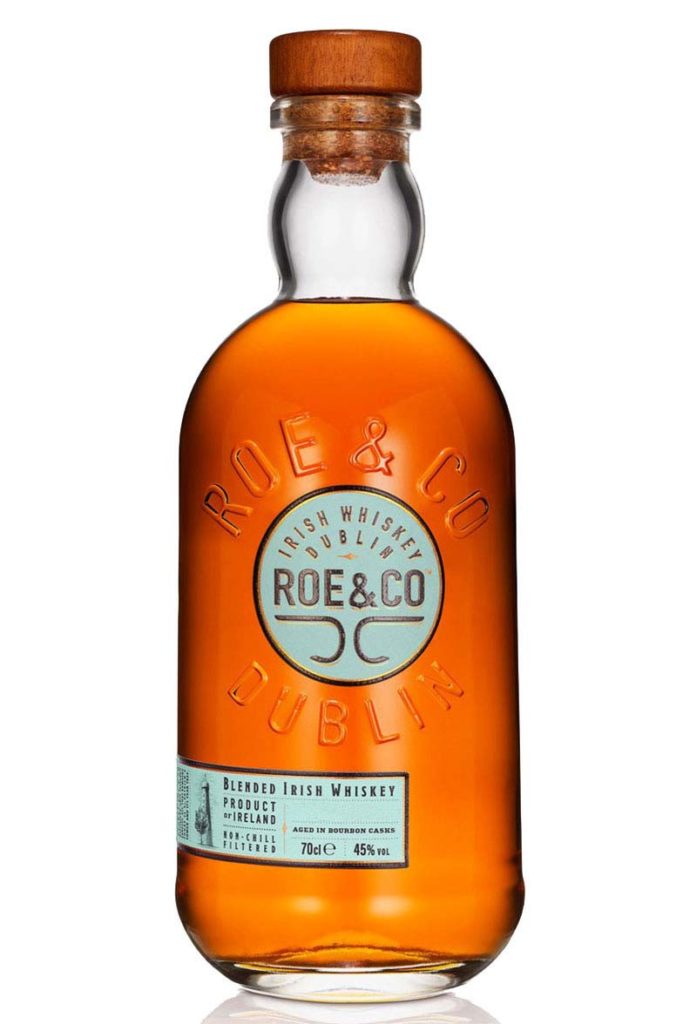 The Beara Distillery
Blending native sea flora with traditional gin botanicals, The Beara Distillery captures the wild spirit of West Cork.
Created by the Power family, the handcrafted small-batch gin is infused with salt from the Atlantic Sea and sustainably harvested Ventry Harbour sugar kelp – in homage to the long maritime history of the stunning Beara Peninsula, where the distillery is located.
Along with juniper, coriander, cardamom and orris root, Beara Ocean Gin is also flavoured with hand-picked fuchsia buds. As well as representing the iconic symbol of West Cork, the fuchsia adds a unique sweetness to this complex yet smooth premium gin.
Advertisement
Now in their third year of operations, Beara's commitment to quality is unwavering. Having already been crowned the Best Irish Gin at the prestigious Irish Whiskey Awards in 2019, Beara has proved a hit overseas too – with sales in several European countries, and further plans to expand to the USA.
As their reputation continues to grow, The Beara Distillery is putting their locality on the map – ensuring that, whether people are talking about their gin or their home, they know they're talking about something special.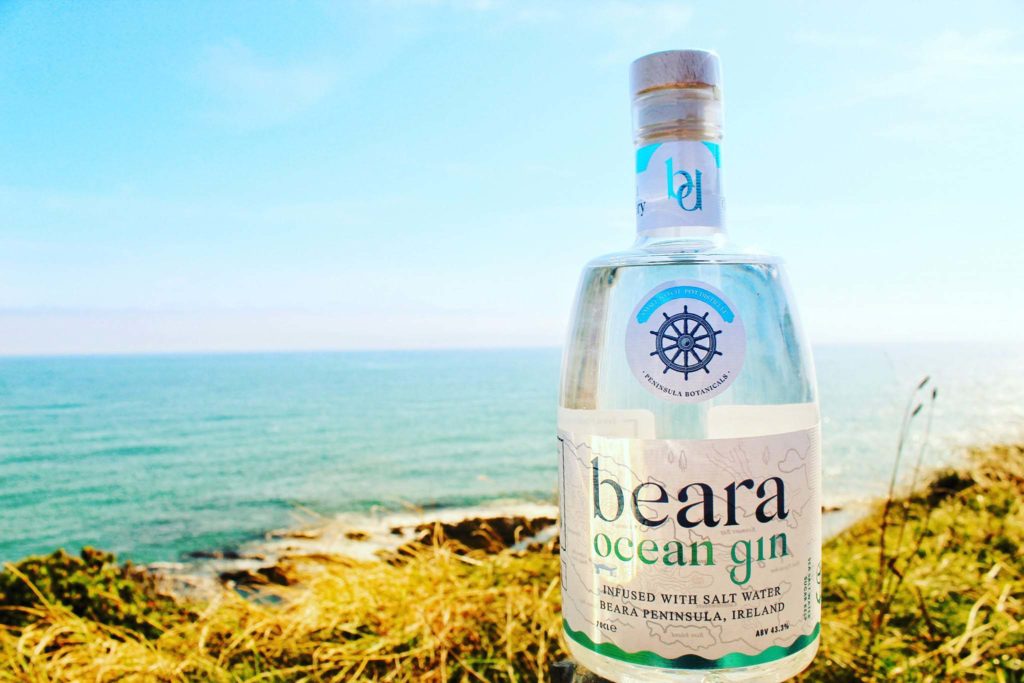 COCKTAIL RECIPES:
Whether you're a muddler, shaker or stirrer, we've some seriously tasty autumnal cocktails to make at home!
 1. Hot Choc Lambay
Some cold days in winter can be eased very quickly with this sumptuous seasonal winter warmer. You'll need a blanket and a good movie for this one!
Advertisement
Ingredients:
1 oz Lambay Single Malt
Organic Dark Hot Chocolate powder
Dark Chocolate/or Dark Sea Salt Chocolate
One cup of hot skimmed milk
One dash Orange Bitters/Vanilla
1 teaspoon Demerara sugar (optional)
Grated Nutmeg
Fresh Cream
How to make:
Add 1 tbsp. spoon of drinking chocolate to a heated glass, and pour over the hot milk 3/4 quarters full and stir.
Pour one measure of Lambay Single Malt into the glass.
Add one dash of orange liqueur (or vanilla).
Add one tsp. of brown sugar and stir.
Layer a spoon of fresh whipped cream on top over a spoon and sprinkle with grated dark chocolate
shavings and nutmeg.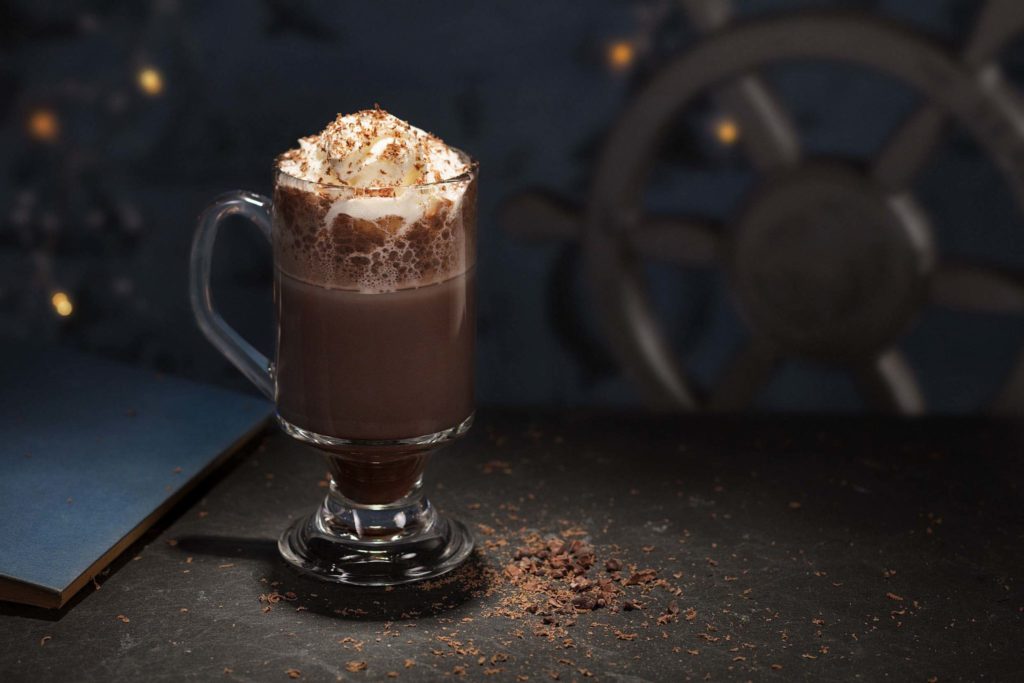 2. Roe & Cosy
Advertisement
The perfect festive drink to sip on during the dark, winter nights ahead.
Ingredients:
50ml Roe & Co infused with winter spices
100ml boiling water
One star anise
Two cloves
One cinnamon stick
One Earl Grey tea bag
One tsp. of honey
Lemon zest studded with cloves
How to make:
Add spices to 50ml of Roe & Co
Steep for 20mins
Pre-batch hot honey to top up the spiced whiskey before serving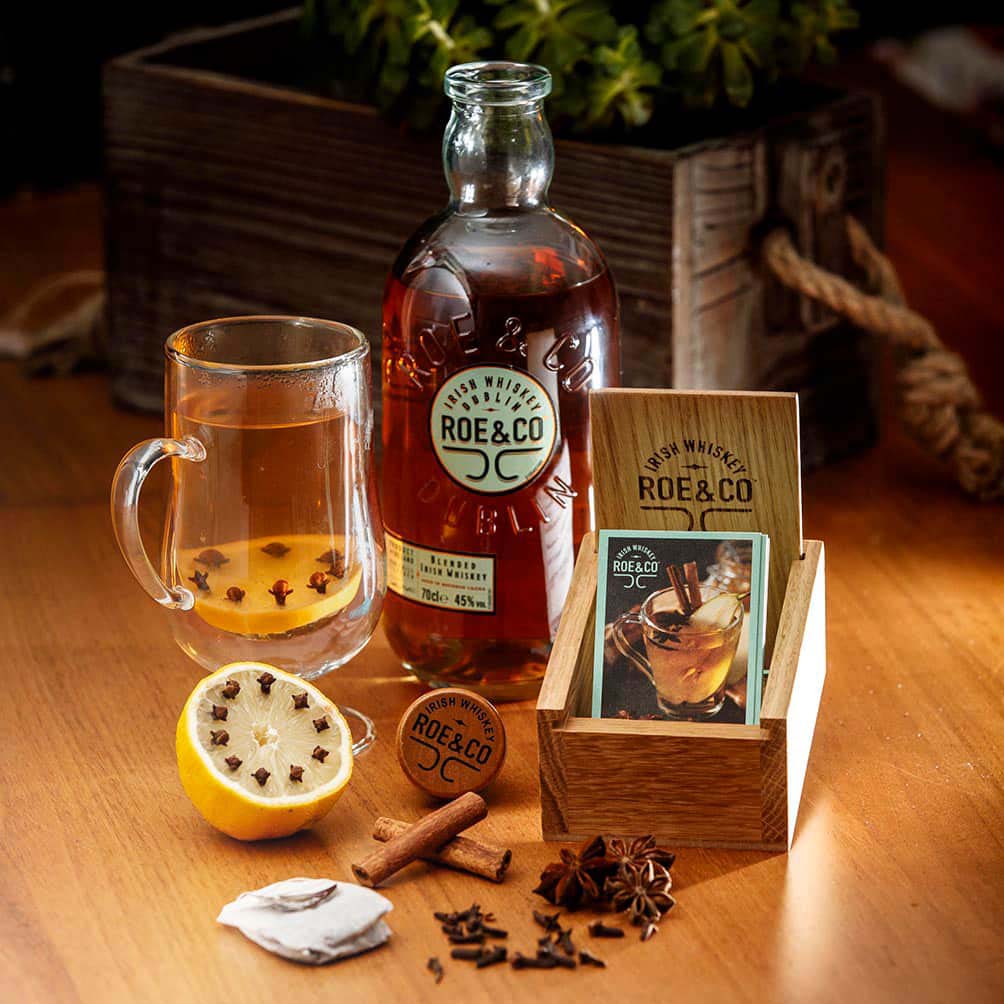 3. Sailor's Negroni
Ingredients:
20ml Beara Ocean Gin
20ml Campari
20ml Martini Rosso
How to make:
Mix in cocktail shaker and serve over ice
Advertisement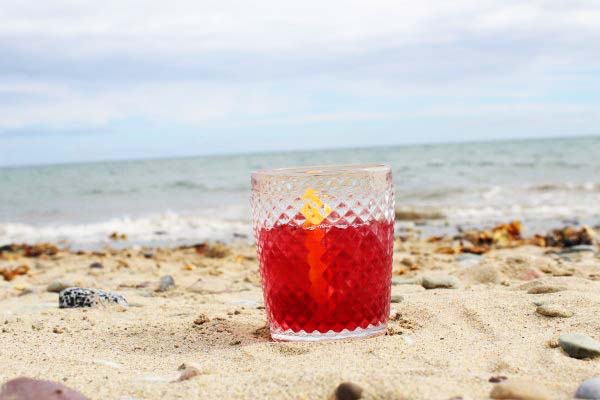 4. Blood in the Cut
This combination of whiskey heat and creamy sweetness of the toffee results in something truly special.
How to make:
Add 5cl Grace O'Malley Blended Irish Whiskey into an ice-filled shaker.
Add 2.5cl Toffee Liqueur and 3cl Verjus or Lemon Juice.
Add a pinch of sea salt. Shake well and then strain into an ice-filled tumbler.
Finally, add 2cl Black Cassis Juice and leave it to cloud the glass. Then: Believe in Grace!
Advertisement
PS: Incidentally, the name of the drink was inspired by K.Flay's great song.
RELATED
Lifestyle & Sports
06 Nov 23