Lifestyle & Sports
24 May 23
Summer Drinks Special: Funkin Cocktails – The same great taste, standard and texture of cocktails crafted in your favourite bar
From creative cocktails to classics with a twist, the Hot Press Summer Drinks Special is crammed with glass acts to quench your thirst...
Funkin Cocktails
These intrepid trail-blazers first burst onto the scene in 1999. Trusted by top bar-tenders, Funkin Cocktails are on a mission to show that pre-mixed cocktails available to purchase in retailers can have the same great taste, standard and texture of cocktails crafted in your favourite boozer.
Two decades on from their inception, they continue to go from strength to strength. Their ever-expanding, exceedingly tasty portfolio boasts a range of options made from quality ingredients. The Funkin Cocktail 700ml bottles are excellent, especially for those who don't have the time or talent to make their own libations.
Currently available in two popular flavours, both the Passionfruit Martini and Strawberry Daiquiri are recommended for all taste profiles.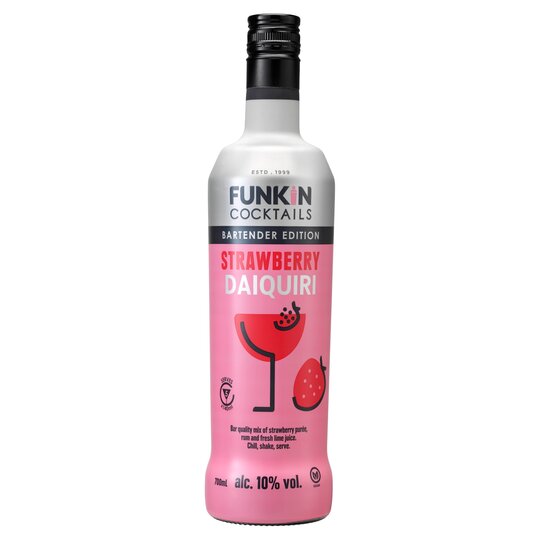 Read the full Summer Drinks Special in the current issue of Hot Press:
RELATED
Lifestyle & Sports
29 May 23
Lifestyle & Sports
25 May 23