Lifestyle & Sports
08 Sep 22
In the new issue: KNEECAP and The 1975 star in dual-cover Hot Press Student Special
The new Student Special issue of Hot Press is out now – featuring KNEECAP, The 1975, Noah Cyrus, Junior Brother, Kasabian, Donal Ryan, Yewande Biala, Katie Kim, Jenny Keane, I Used To Be Famous' Eddie Sternberg & Collie McCarthy, and more...
As a new college year kicks off, we're thrilled to present the Hot Press Student Special 2022 – out now! – featuring two remarkable front covers, starring two very special headliners: KNEECAP and The 1975.
They sparked another blast of establishment condemnation in the wake of their controversial mural unveiling – but that's done nothing to slow hip-hop trio KNEECAP's rapid development into one of Ireland's most lauded live acts. With a debut album and a feature film in the pipeline, Móglaí Bap, Mo Chara and DJ Próvaí speak to Lucy O'Toole about Twitter scandals, generational trauma, mental health, class consciousness, drugs, the far-right, Palestine and more...
Meanwhile, on the other front cover...
Having established themselves as one of the defining bands of their generation, The 1975 are set to unveil their new album, Being Funny In A Foreign Language, on October 14. Ahead of the release, Matt Healy talks to Stuart Clark about QAnon, love songs, philistines, Japanese stadium adventures, the Rolling Stones, Peter Gabriel, and why the new upcoming album is "like going to the theatre..."
Elsewhere in the new issue...
Advertisement
As she prepares to release her long-awaited debut album, The Hardest Part, Noah Cyrus reflects on family, loss, country music and creative control.
Following the release of Kasabian's new album The Alchemist's Euphoria, Serge Pizzorno discusses rebirths, his new role as frontman, and weathering the storms on rock's roller-coaster...
Limerick hip-hop icon God Knows talks to Stuart Clark about his Uncle Dick Chinx Chingaira, a hero of the Zimbabwean revolution who gigged with Bob Marley and inspired his new summer banger, 'Twelve 61',
Since walking through the glamorous doors of the Love Island villa for Season 5, Dublin scientist Yewande Biala's life has been turned upside down. Now using her platform to write about personal and societal issues, Reclaiming is a powerful book from the debut author, addressing issues such as racism, abuse, body image and more...
Junior Brother's lauded 2019 debut album Pull The Right Rope earned the Kerry native a loyal following and a host of accolades. He discusses the creation of its acclaimed new follow-up, The Great Irish Famine, with Jess Murray...
Advertisement
Ahead of the release of her new album, Hour Of The Ox, Katie Kim discusses her pandemic-disrupted move to New York, her creative relationship with co-producer John "Spud" Murphy, and why this is her last release under her current moniker...
Multi award-winning author Donal Ryan is back with his latest offering, The Queen Of Dirt Island, a characteristically powerful account of the lives of several generations of women from the same Nenagh family...
He's had his ups and downs, but songwriter's songwriter Doctor Millar is still smiling. "I love it. Seriously," he tells Pat Carty...
In this issue's movie bonanza, Roe McDermott talks to director Tom George about his gripping whodunnit See How They Run, which boasts a bravura performance from Irish superstar Saoirse Ronan. Director Parker Finn discusses his terrifying new horror SMILE, about a psychiatrist experiencing frightening occurrences she can't explain – all linked by people smiling eerily. I Used To Be Famous director Eddie Sternberg and producer Collie McCarthy have crafted a cinematic gem, which is having a real world impact on the issue of representation. Plus Stuart Clark runs the rule over the new David Bowie doc, Moonage Daydream...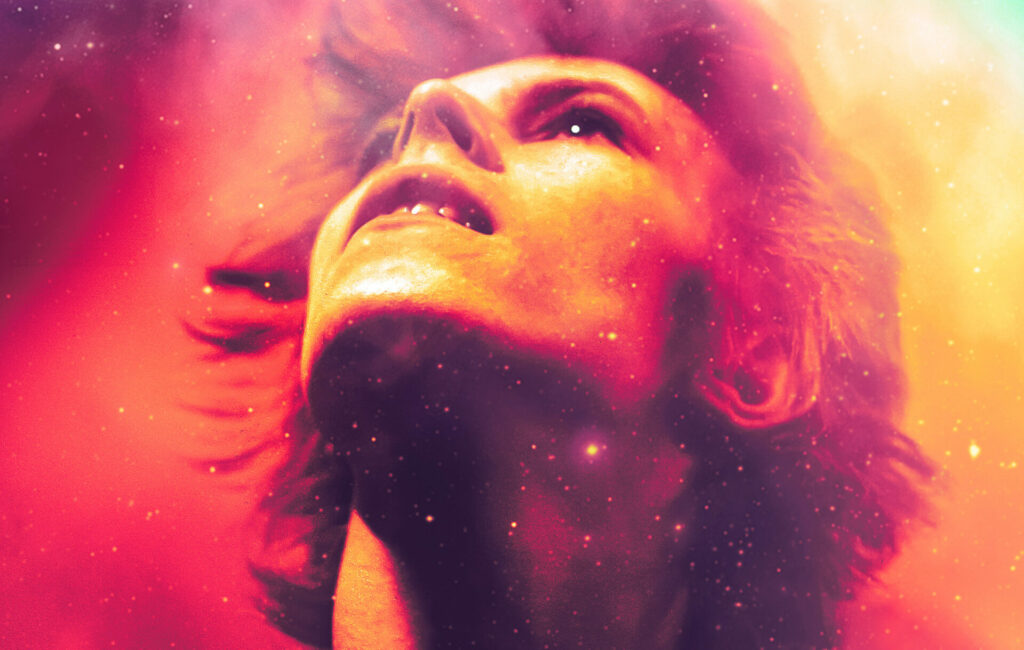 Advertisement
Sex is a skill some of us might have learnt the hard way. That's why holistic sex educator and influencer Jenny Keane is on a mission to ignite a sexual revolution in Ireland by discussing self-pleasure, toys, orgasms and why it's not shameful, awkward or even embarrassing to have the desire to get better at sex...
You'll also find interview with Sorcha Richardson, Dami Hope, Kynsy, Kamila Shamsie, Hawke The Band, Will Troy, Jack Lukeman, Professor John Collins, 
Plus – with the college year about to commence, we've put together an action-packed guide to student life, covering food, fashion, accommodation, student union news, coming out in college – and much, much more...
And that's not all! You'll find even more interview, reviews, previews, and news inside the new Student Special issue of Hot Press – including all the action from Electric Picnic!
So don't miss out on this spectacular issue – pick up a copy in shops now, or order online below:
Advertisement
RELATED
Lifestyle & Sports
25 Nov 22
Lifestyle & Sports
22 Nov 22
Lifestyle & Sports
03 Nov 22