Lifestyle & Sports
19 Apr 23
Frontlines - West Bank United: "I'm hoping one day to play professionally. I'd love to come to Dublin and see Bohs"
Following on from their 'Refugees Welcome' strip, Bohemian FC are now supporting female Palestinian football players with their new away shirt. Talented young defender Malak talks to Hot Prss about life in the Tulkarem refugee camp, her love of the beautiful game and hopes for the future.
One of the first results that comes up when you Google 'Tulkarem camp' is the United Nations Relief and Works Agency profile of the area.
"Established in 1950, Tulkarem camp is located in Tulkarem City in the north-west of the West Bank," it reads. "Built on an area of just 0.18 square kilometres, it is one of the most densely populated refugee camps with an estimated density of 119,444 per sq km.
"The camp was severely affected during the second intifada by incursions, arrests, raids and curfews. Incursions by the Israeli military still take place, though on a more irregular basis.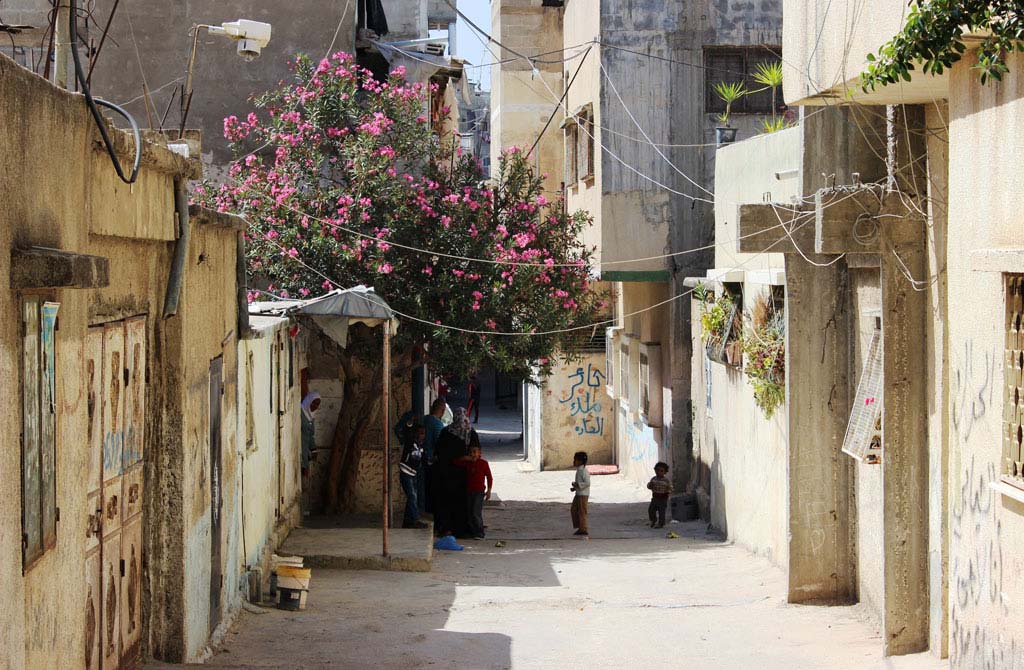 "The main challenges in the camp are overcrowding, unemployment and poor infrastructure. Specifically, the sewerage network is overburdened and experiences frequent blockages. Unemployment increased dramatically after the West Bank Barrier was constructed and particularly effects female-headed households that are vulnerable to poverty and food insecurity. The growing concern of drug ab use and domestic violence has been linked to the high levels of unemployment and poverty."
Advertisement
Not far below that is an International Middle East Media Center story headlined: "Israeli Soldiers Abduct Twenty-One Palestinians, Shoot One, In West Bank" with one of those abductees being 22-year-old Mo'men Zakariyya Anini from Tulkarem camp, and another report, this time from the Jerusalem Post, on the Palestinian Authority clamping down on a new armed group, Tulkarem Battalion-Rapid Response, which announced itself two weeks ago as a response to that Israel Defense Forces 'security operation'.
What search engines don't tell you is that Tulkarem camp also happens to be football crazy and, courtesy of a hook up with Palestine Sport For Life, will be receiving 10% from every sale of the new Bohemian FC away shirt, which carries the Palestinian colours and a dove icon below the collar.
One of these fine garments is being modelled by Malak, a 19-year-old interior design student who also has aspirations to become a professional football player.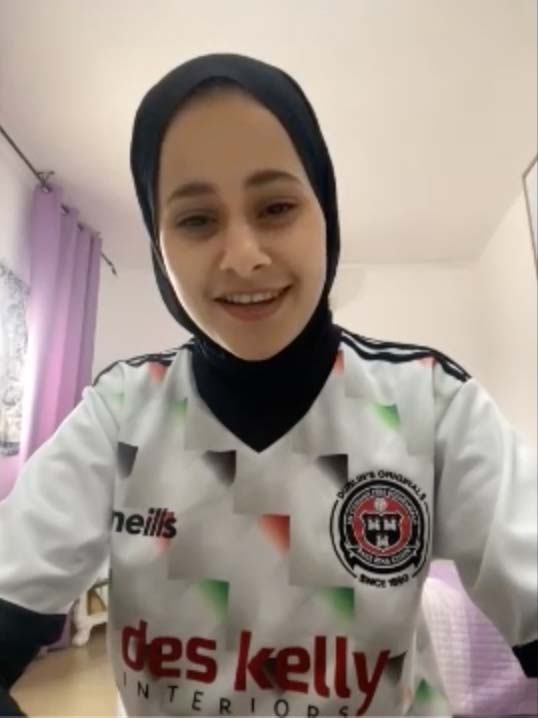 "Two of my cousins are on the Palestinian national team, so my love of football is inherited," she laughs. "I'm a big Real Madrid fan and play as a defender, although I also like to go up the pitch and attack. I pretend I'm in the Bernabeu!
"I play at least three times a week in a mixed group of girls and boys, so I'm quite tough!" Malak continues. "We have a very good Sport For Life coach who teaches us skills, so I'm hoping one day to play professionally and travel outside of the West Bank for the first time. I'd love to come to Dublin and see Bohemians."
If any fairy godperson can make that happen, give me a holler. Malak has a brother and three sisters and is the baby of the family. Asked whether she feels safe living in Tulkarem camp, her beaming smile disappears for a moment.
Advertisement
"No, it's very dangerous – especially late at night and in the early morning because of all the drugs and gangs. I don't go out then," Malak rues. "It's also very crowded and noisy, which makes it hard to study. When the toilets get blocked, which is quite often, the smell is terrible."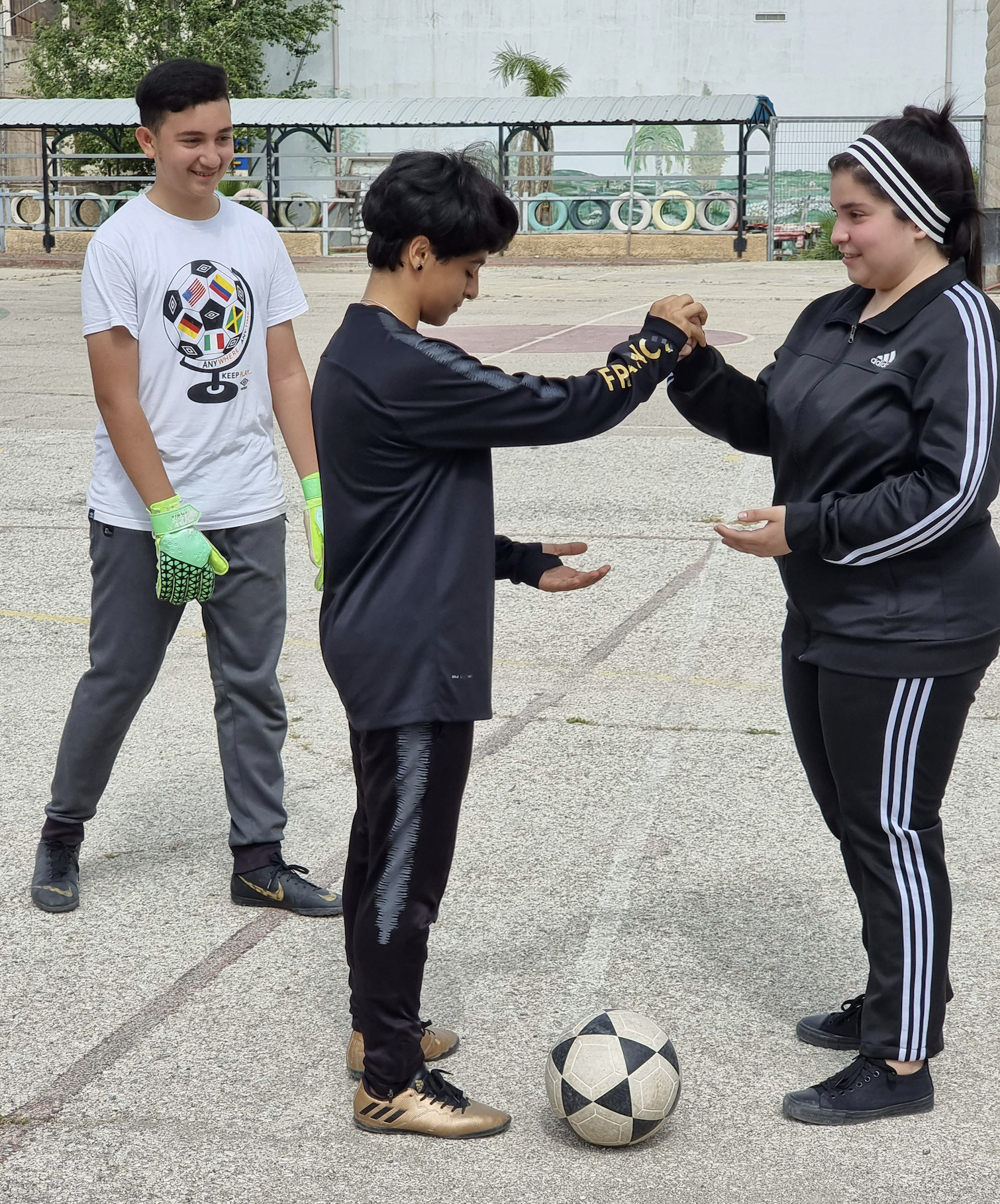 The West Bank's illegal psychoactive of choice is cannabis followed by cocaine, heroin, MDMA and amphetamines, supplies of which have been linked to Islamic State.
"When I'm not playing football, I'm making things for my assignments," Malak notes. "Most of my friends go to university here, which is good. What I like about interior design is that it brings beauty into your life."
It's worth noting that although originally intended as emergency shelter for Palestinians fleeing villages and cities in the Haifa, Jaffa and Kissaria areas, the 'camp' is now a permanent place of residence with successive generations born and raised there.
On December 23 last year, the West Bank sporting community were united in their grief for 23-year-old Ahmed Daghma, described as 'the future of Palestinian football', who was shot dead by an Israeli army sniper during unrest in the city of Nablus.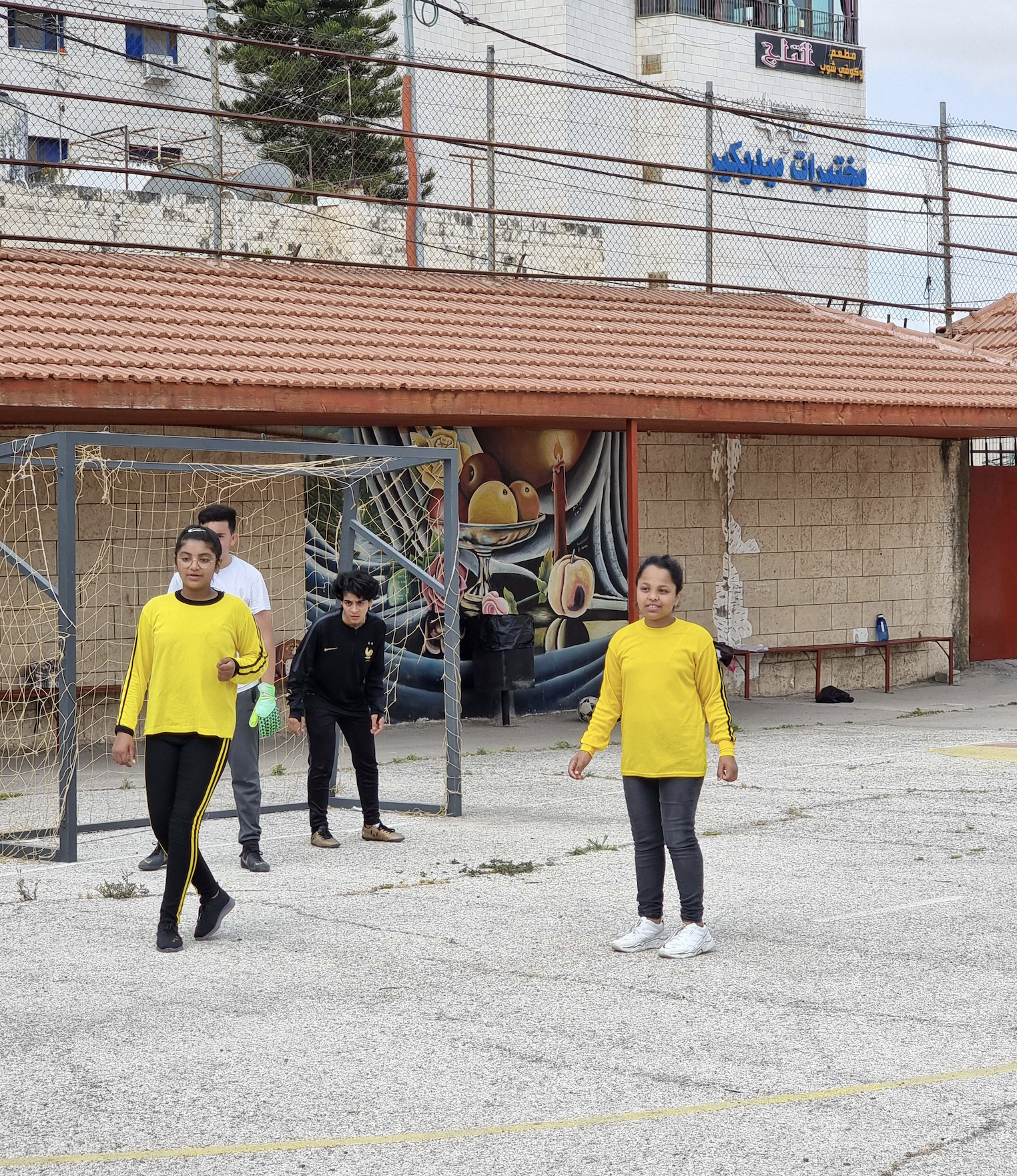 Advertisement
Talking about the launch of their new strip and what he hopes it'll do for the residents of Tulkarem camp, Bohemian FC COO Daniel Lambert – who also happens to be Kneecap's manager – says: "Football has enormous power to be a force for good across the world. At Bohemians, we have undertaken many initiatives to harness this power in Ireland, in particular to support and champion the situations of people who are homeless or refugees in Direct Provision. This 2023 shirt is aiming to take that power from Ireland and assist children in Palestine who face unimaginable challenges and human rights violations each and every day."
Echoing those sentiments, the Palestine Sport For Life director, Tamara Awartani, proffers: "The funds raised from this initiative will further our work in Tulkarem, which focuses on empowering girls, especially in marginalised areas, in their right to play football and to develop their life skills through educational opportunities in line with the goals of sustainable development."
Lending his support to the initiative is Brian Kerr, the former Ireland manager who reveals that, "I've had the pleasure of coaching young Palestinian children in Ireland who were technically brilliant players despite often playing only on streets and very poor concrete pitches. I really noticed how many of them, despite being the same age as the Irish children, were much smaller in stature. That's an indication of the malnutrition that affects their childhood and their physical development for life."
The final word goes, as it should, to Malak who says, "I'd like to say, 'Good luck!' to the Irish women's team playing in the World Cup – and hope that one day I'll play in it for Palestine."
The new issue of Hot Press is out now.
Advertisement
RELATED
Lifestyle & Sports
26 Jun 23
Lifestyle & Sports
27 Sep 23