By: Stuart Clark
Whether neat, over ice or mixed, Irish spirits are recognised the world over for their exceptional quality. To kick off our distilling special, STUART CLARK takes the pulse of an increasingly vibrant industry – and builds the perfect G+T.
Just in case the spirits industry here is reluctant to blow its own trumpet, let us parp it for them. This is a golden age for the whiskey, gin, vodka and poitín lovers among us who like 'Made In Ireland' stamped on the back of our bottles.
On the one hand you've got such internationally renowned distillers as Paddy, Jameson, Power's and Tullamore D.E.W. with hundreds of years of heritage between them, and on the other relative newcomers like Dingle, Slane Irish Whiskey, Sliabh Liag and Powerscourt picking up praise wherever they roam.
There have been medals too, with Teeling returning from the World Whiskies Awards in London with a Best Single Malt gong, and Best In Category gold bestowed on Drunshanbo Gunpowder Gin at New York's equally prestigious Flaviar Spirit Awards.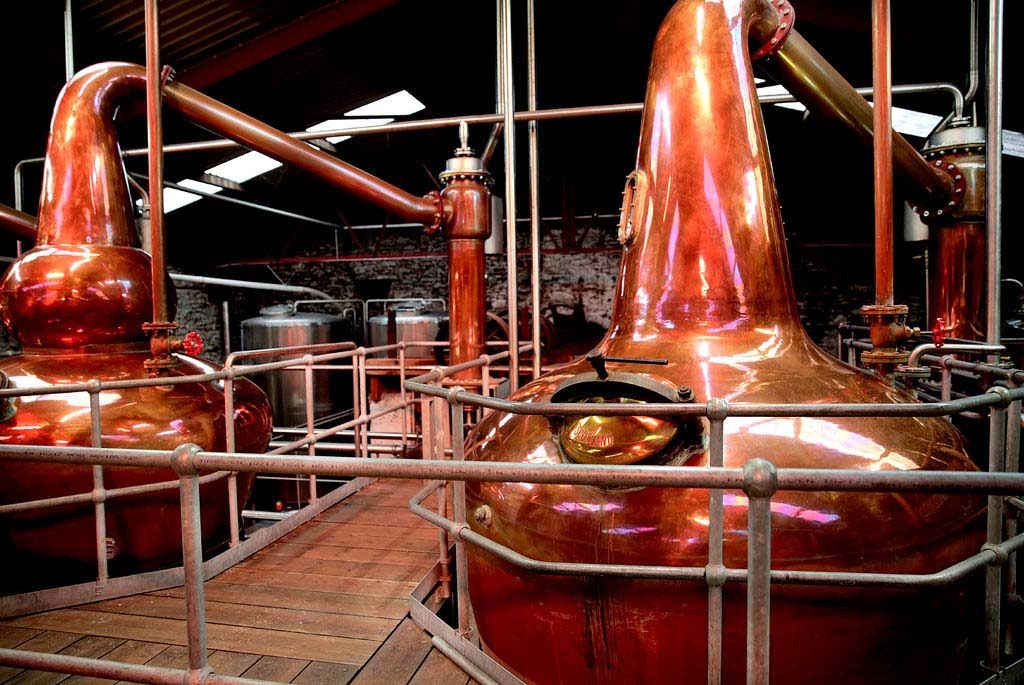 The Drumshanbo crew are also mere weeks away from sending their Single Pot Still – the first Irish whiskey distilled in Connacht for over 105 years – out into the world.
There's a new wave of bathtub distillers too, as exemplified by Gaslamp who premiered their Seville Orange Gin a few weeks back at the Alltech Craft Brews & Food Fair in the Convention Centre Dublin.
Advertisement
Run by brothers Éanna and Cian Burke who occupy the respective Head Distiller/Creator of Leaks and Facilities Manager/Fixer of Leaks roles, they also whip up a mean Old Tom Gin and Xmas Cake Gin in Dorothy, their hybrid pot still and Toto, their 50L gin still.
As you can probably tell, these wizards are having loads of fun and producing some wonderful elixirs using quality Irish ingredients, many of them foraged for close to their Rathcoole headquarters.
It cost the brothers €55,000 to get up and running, which appears to be money extremely well spent.
Celebratory snorters were had earlier this month when following a laborious five-year process – we've discovered that nothing about distilling is ever rushed! – the European Commission bestowed Geographic Indication status on Irish Whiskey. The 17-page technical document that IBEC submitted to Brussels in support of it explains what makes Uisce Beatha Eireannach so uniquely special.
While most Irish distillers like to convey a sense of place, the likes of FECKiN' have decided to go the punky BrewDog route with their in-yer-face branding. Purists might baulk at their brazenness, but the bottom line is that their Unbelievable Irish Vodka, Whiskey and Gin – in separate bottles, we hasten to add – taste as good as their rural corner of Co. Down looks. There's also the added bonus of being able to read about Dr. Cornelius Doorhinge from the infamous University of Kircubbin on the labels.
Advertisement
There's obviously something in the Down water, with FECKiN's near Mourne Mountain neighbours Killoween last month becoming Ireland's 24th operational distillery.
While their whiskey is aging for the mandatory three years, they're producing a superb small-batch poitín in their turf-fired kilns, and an equally impressive gin infused with seasonal maritime botanicals.
Also making drinks industry history is Silk Tree, the first distilled non-alcoholic Irish spirit, which is a riot of fragrant spice, zesty citrus, aromatic herb and juicy berry flavours. Designed to be mixed like a gin, it's the brainchild of Co. Dublin husband and wife team Andrew and Tracy Oates who wanted to give people on a night out a quality zero alcohol option.
Lest we're accused of bias, let us also extol the virtues of the Drioglann Loch Measc's new vodka, which hails from the Tourmakeady Gaeltacht and has immediately found favour with way out west mixologists as a Martini ingredient.
So, let those trumpets blare out!