It was far from a normal festival show, but the Government's test gig at the Royal Hospital Kilmainham in Dublin on Saturday was entrancing nonetheless. With Gavin James bringing it excellently to a close, and Denise Chaila delivering a powerful, show-stealing set, it proved to be a memorable occasion indeed.
The feeling of expectation on the run-in to the Irish Government's biggest trial yet of large-scale outdoor concerts was palpable. But there were also doubts.
Could the excitement be as intense as we've come to expect of occasions like this, if you're in a pod, mixing with just six other fans? What would it be like having your nose swabbed for an antigen test before being allowed into the gig?
Would we feel that unique sense of connection with the rest of the audience, which great live music delivers, while being constantly reminded by The 2 Johnnies to "only shift people in your pod" (seriously, they made that joke in-between every, single, act)?
As it turned out, there was just one positive result from about 4,000 antigen tests carried out in all – and the PCR test that followed proved to be negative.
Meanwhile, the good news is that, on Saturday, there was near-100% goodwill and buy-in from those attending. Maybe that was because the thought of being at any show for the first time in nearly two years was so enticing. If so, the performers clearly felt the same way: the mood on the stage was wonderfully buoyant throughout.
Advertisement
Wyvern Lingo opened the show: they really are a phenomenon, their intricate harmonies and brilliant musicianship shining through on the day. Their version of No Doubt's 'Just A Girl' was superb, but the highlight of their set arrived with a guest appearance by Denise Chaila, whose rapping about female empowerment set the scene brilliantly for her later performance.
As if by way of emphasising just how central women are to Irish music right now, accordionist-supreme Sharon Shannon delivered a trad masterclass – including a brilliant performance on guitar, for 'Beast from the East'. She had fun with 'Galway Girl', but – as ever – Sharon's set was most notable for her extraordinary instrumental skills and superb playing.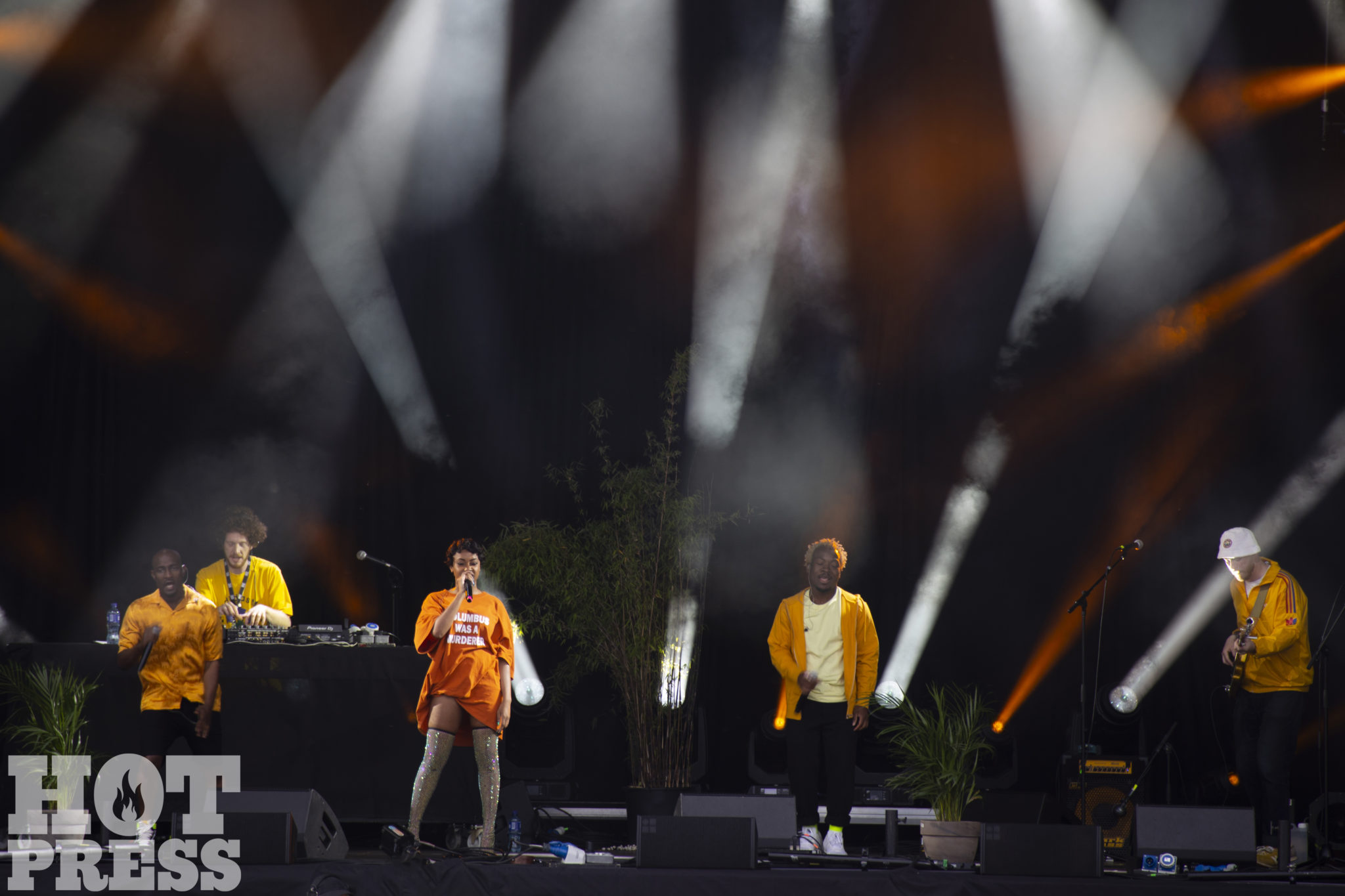 Denise Chaila was next up. Noting that her last shows were much smaller in scale than the gig today emphasised just how much has changed over the past 18 months for Denise, with appearances on cover of Hot Press (twice), and victory in the Choice Music Prize, helping to lift her onto a different plane entirely.
For Saturday's adventure, Denise brought with her a cavalcade of collaborators from Limerick's burgeoning music scene. Similar to an Odd Future show from early in the last decade, at times there were over ten people on stage performing with her.  One of the highlights was a brilliant first-ever live performance of her newest single, '061', an ode to her home city of Limerick and surrounding areas.
On this evidence, Denise is a true star: she cranked out such a spell-binding performance that you sensed immediately that she could be top of the bill at a major festival next year all going well. Here's hoping.
Wild Youth had the unenviable task of following Denise, but the Dublin foursome gave it an excellent shot, their infectious rhythms and choruses reigniting the mood impressively. Sporting a look similar to the singer of recent Eurovision winners, Måneskin, frontman David Whelan was a commanding presence. The crowd interaction may have been enhanced by the fact that the bars at Kilmainham were now in full flow, but even a fully sober crowd would have had a good time grooving to the band's hugely danceable, poppy tracks.
Lyra is a bit special. The Cork songwriter offered up stunning, atmospheric renditions of 'Emerald', 'Falling' and 'New Day'. There was a striking contrast between her commanding, superbly professional, vocal performances and her down to earth stage banter. Think Lana Del Rey, but without the impression of detachment. That's the territory her talent inhabits.
Advertisement
Despite the fact she has yet to release an album, Lyra has more than enough songs to carry a powerful set, full of laughter and emotional moments as well as fine music. She, too is a real star in the making.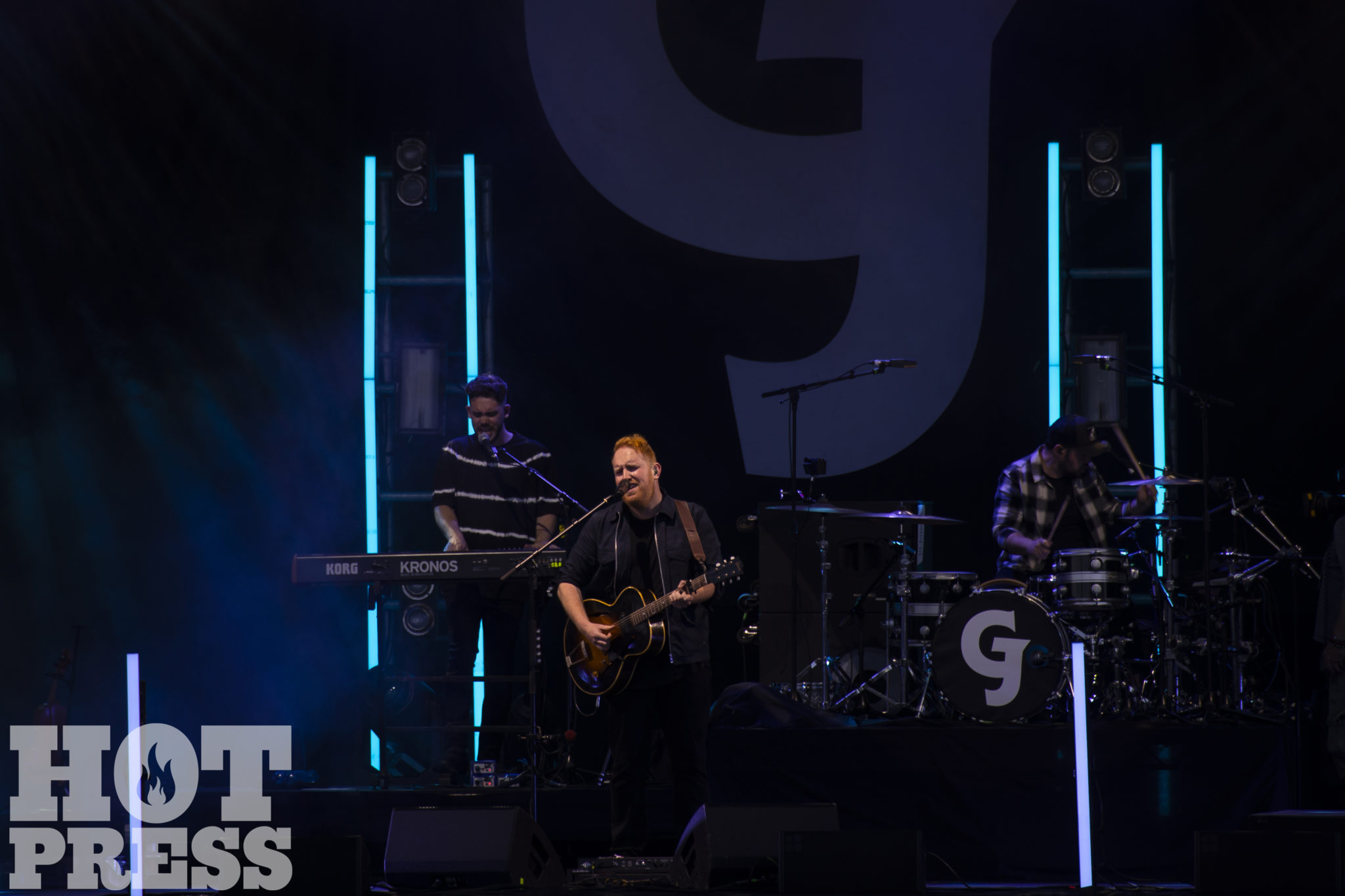 The final act of the evening was Gavin James. "This is amazing, thank you so much," Gavin enthused. "We get to have a dance and a beer and have a great time. The is fucking mad, I can't wait until we are closer together and there's no social distancing."
Gavin is a fine artist and a brilliant vocalist – perfect for a show that of its nature was designed to be inclusive. The Dubliner has a bunch of ear-worm songs that have snuck into familiarity and his best-known material offered up some fantastic moments that everyone who was there will cherish.
Overall, it was a real pleasure to be at the RHK. Honestly, I have no idea if it is of any value from a scientific point of view, but who cares? The excellent performances delivered by artists of so many stripes, coupled with the joyous reunion-esque nature of the day, made it very special indeed.
Even The 2 Johnnies were much more likeable by the end of the day.
RELATED
Lifestyle & Sports
20 Sep 23
Lifestyle & Sports
14 Sep 23