Wendell Pierce: "In 2014 when St Pat's Athletic won the championship, I was cheering along at 3am on the internet!"
Celebrated star Wendell Pierce discusses the fourth and final season of electrifying action series Jack Ryan – and his enduring support of St. Patrick's Athletic.
Jack Ryan has returned for a fourth and final series on Amazon Prime Video, with John Krasinski reprising the titular role of the all-action CIA agent. It's another rip-roaring season, with Ryan this time on the trail of an international drug cartel, whose connection to a terrorist organisation could lead to attacks on American soil.
Also back for a last hurrah is Wendell Pierce – celebrated for his role as Bunk Moreland on The Wire – who plays Ryan's boss, James Greer. Is there a big difference between a doing an action series like Jack Ryan and a drama like The Wire?
"No, it all starts with interesting storylines and great scripts," says Pierce over Zoom. "Just like The Wire, the action isn't arbitrary. It's connected to the humanity of someone who does not have your best interests at heart, or someone who's trying to do good and protect the country.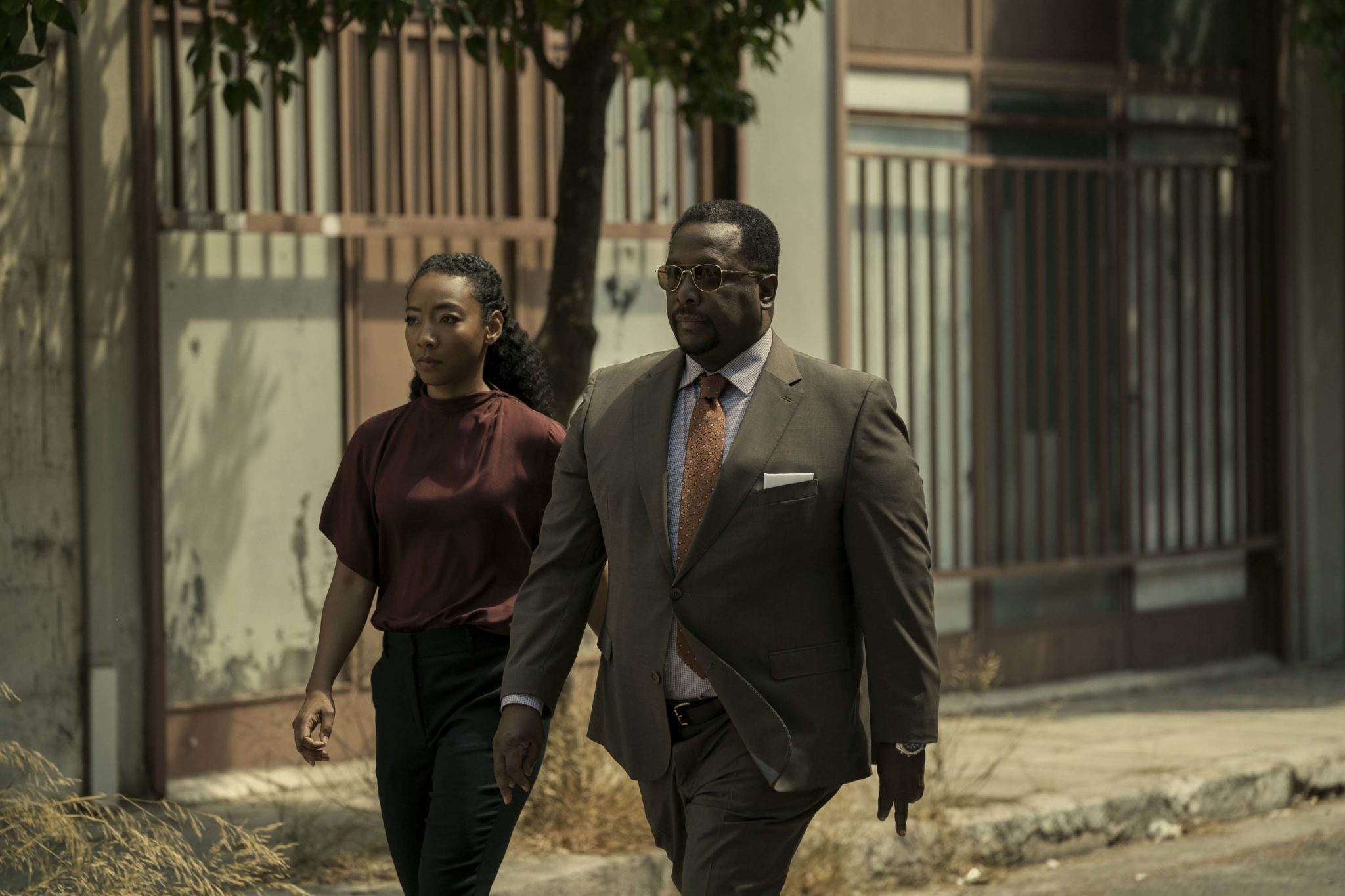 "So it comes from a place of clarity, and the more specific you are, the more universal the story becomes. When you personalise the men and women who do intelligence work, it draws the audience in even more, because it's not just an action sequence."
Advertisement
Pierce says he was a fan of the Jack Ryan film series before coming onboard, with the character having been made famous by Harrison Ford's portrayal in '90s thrillers like Clear And Present Danger (although our personal favourite is 1990's The Hunt For Red October, with Alec Baldwin as Ryan and Sean Connery as his Russian nemesis).
"I loved them all," says Wendell of the movies. "We've had the advantage of doing a long form presentation, so you can dig a little deeper and develop the story a bit more. We've been able to look at the relationship between James Greer and Jack Ryan, and bring in the Mike November character. And this season, we see Mike Pena's character Chavez come in, so we open it up a bit more."
With regard to research for the role of Greer, Piece says one source was particularly important.
"I have a friend I've developed over these five years," he explains. "His name is Mel, I can tell you that much. I don't know if that's his real name – I doubt it! He's a retired African-American CIA officer, and he has been vital to me playing the role, and the research of it. He was the one who told me the strain the work puts on marriages.
"He was the one I challenged. When I first went to the CIA, I said, 'As an African-American, how can you be a part of the CIA, knowing its history?' He gave me real clarity. He said, 'We fight racism, don't we?' I said, 'Yes.' He said, 'I just choose to fight it inside the CIA instead of outside. Now let me ask you a question. You're an American, right?' I said, 'Yes.'
Advertisement
"He said, 'How can you be an American with the history of the country? You want to change it, right? You haven't given up your citizenship, you're just trying to be make things better.' I said, 'Yeah.' And that gave me clarity on his moral compass, what motivates him, and how important his family is to him. Also, why he did and continues to do the work."
Jack Ryan is based on the book series by the late Irish-American author Tom Clancy, and there's a notable Irish element to the series, with Game Of Thrones star Michael McElhatton playing the villainous Bill Tuttle. Also on the Irish front, Wendell famously declared himself a fan of St. Patrick's Athletic a number of years back – does he still follow the Inchicore team?
"Yes I do!" he enthuses. "It was first by chance, when a reporter asked me, 'Who's your football team?' I said, 'I'm a lifelong Saints fan, meaning the New Orleans Saints.' Then I found out everyone in Dublin thought I meant St. Pat's, and I started following them. So in 2014 when we won the championship, I was there in my underwear at 3 in the morning, cheering along on the internet. It was great!"
• Jack Ryan season four is streaming now on Amazon Prime Video.
The new issue of Hot Press is out now.
Advertisement