The Nevers' Ann Skelly: "It's really interesting how women have leaned on each other throughout history"
Rising Dublin talent Ann Skelly talks to Tanis Smither about her role in Sky & HBO's new sci-fi series The Nevers, her obsession with Cleopatra, and more.
"I'm very thankful for The Real Housewives Of New York and Beverly Hills."
Comparing Covid routines has become an easy icebreaker for Zoom interviews, and Ann Skelly's – when she's not shooting the second part of HBO/Sky's The Nevers – consists mainly of cereal and reality TV.
"I keep seeing these incredibly toned joggers running past my window and I'm going, 'I bet you started a year ago.' That could've been me," she says in a distinct Dublin twang, squinting through the screen. "One thing that I've discovered about myself, if anything, is that I would be the first to die in a zombie apocalypse."
Thankfully, the arrival of Skelly's new show is considerably more imminent than zombies. The 24-year-old Dubliner is already a formidable one-to-watch, following her star turn in Death And Nightingales alongside Jamie Dornan, and her breakout role as Rachel Reid on Red Rock.
Her family is from Killester, but Skelly grew up in the countryside. "Frogspawn," she chuckles while explaining.
Advertisement
Not formally trained until college, she was 17 when she landed her role in Red Rock, and left school to pursue the career of her dreams. "I didn't just fall into it, I definitely clawed my way there," she laughs.
She always knew acting would be her thing.
"I think it probably came from falling asleep – or pretending to fall asleep – on the couch, and watching films my parents didn't want me to see at that age, through squinted eyes."
After Red Rock, she went to Dublin's Bow Street Academy to train.
"Leaving Red Rock, I felt very technically proficient in acting," says Ann. "But I really wanted to push myself, as well as have that college experience I never had. Bow Street had a great bunch of teachers and people. It is funny, because you think you have it all sorted – but they pushed me to get really uncomfortable, and I found that to be simultaneously scary and nice."
A quick scan of Skelly's CV reveals a series of intensely dark and dramatic roles, all played exceptionally well. Apart from the aforementioned parts, there's 2019's thriller Rosie Plays Julie which co-starred Aiden Gillen, and 2017's TIFF official selection, Kissing Candice.
The Nevers stands in drastic contrast to all of the above. Skelly plays Penance Adair, a golden-haired, quick-witted inventor in the Joss Whedon-helmed Victorian sci-fi/fantasy series about a group of people – largely women – who wake up one day with supernatural abilities.
Advertisement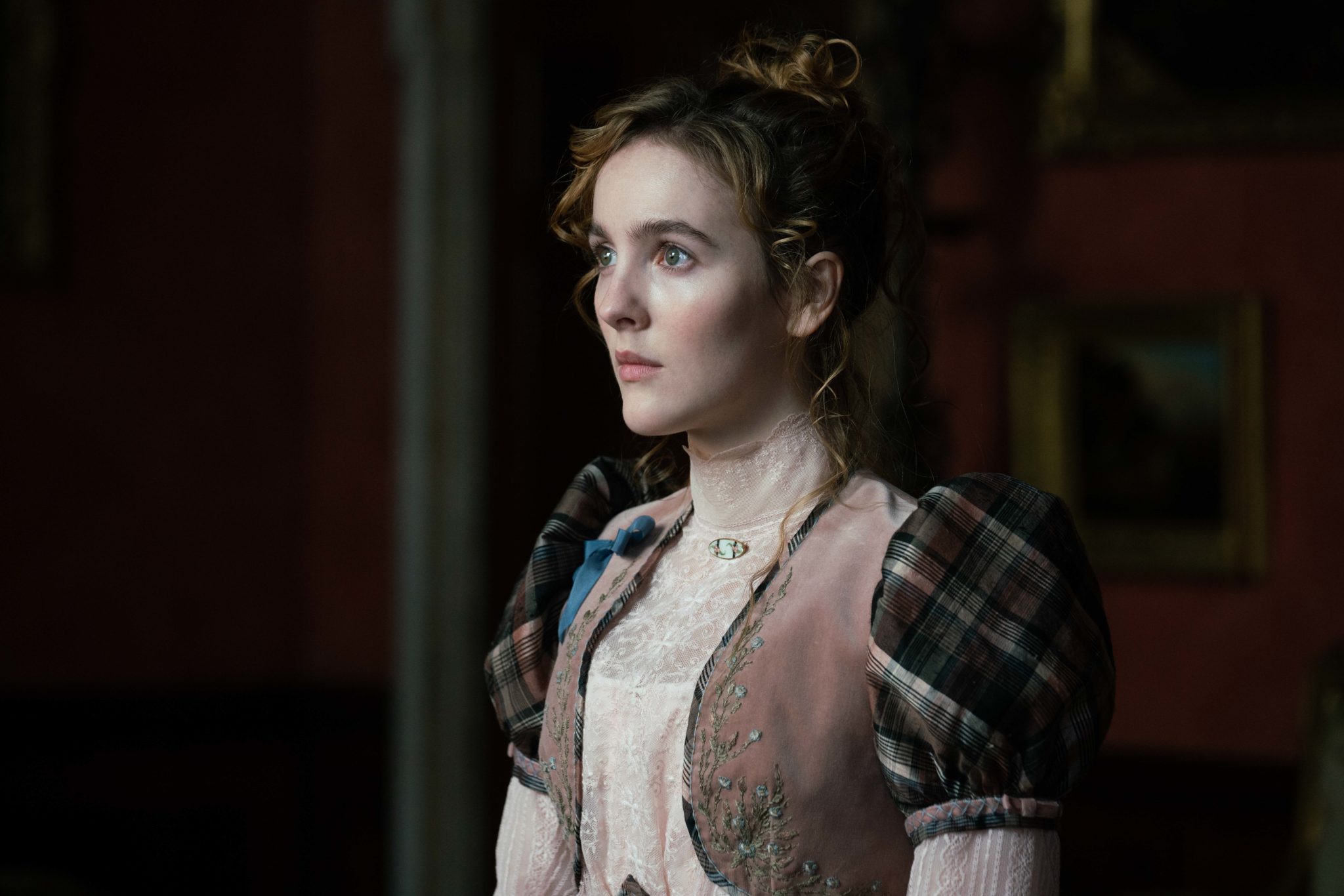 "I haven't actually talked about this before, but what surprised me about the show is that I always thought, I'd never get the comedic parts, or that I'd never even be put in an audition for one. Because I've been playing characters with a dark mindset for so long."
Luckily, Whedon and the casting director saw much of Penance's personality in Skelly herself.
"They started writing around the things I would say and do, which is quite funny," she laughs. "I don't invent cars, but hey!"
Skelly welcomed the challenge, though. It was more of that drama school 'scary-but-nice' discomfort.
"Comedic timing is quite hard," she says. "And it's difficult when no one's laughing on set. That can be kind of embarrassing. We think so much about the darkness, and what's wrong in the world, and when things are going right, we don't investigate it. So I've had this lovely mission to investigate what it means to be light, and to have hope.
"Faith is actually way harder than giving up, and this year has really taught me that. To have any kind of drive towards positivity or humour in grave situations, is real work."
Advertisement
Playing Penance Adair gave Skelly – who has herself grown up with that oh-so-Irish quality of self-deprecation – a respect for sincerity.
"I've been talking so much in clichés lately, but they're true for a reason," she says, adding a cheeky, "live, laugh, love."
The weight of the show's darker elements falls on the shoulders of Skelly's co-star, Laura Donnelly. Donnelly's character, Amalia True, runs an orphanage/school for children with magical abilities (called 'touches'), and carries the burden as though it's a personal mission.
Skelly has nothing but glowing reviews for her co-star.
"Laura is so cool, and she is a natural leader," she enthuses. "I look to her often in scenes. She has exceptional creative intelligence and she's so easy to work with. Because I work quite intuitively, rehearsing doesn't come naturally to me.
"I find it excruciating and a little unhelpful. Maybe I'm doing it wrong, who knows, but she is the kind of actor that I love working with, because she is just there. It's seamless. There's no grand switch, it just feels like a very easy, natural thing.
"And thank god she's like that, because I feel like acting style is probably a great signifier of chemistry. I don't know though, because chemistry is such a vague, elusive thing."
Advertisement
She's right – Skelly and Donnelly have undeniable chemistry, and it makes the friendship between the two characters the beating heart of the show.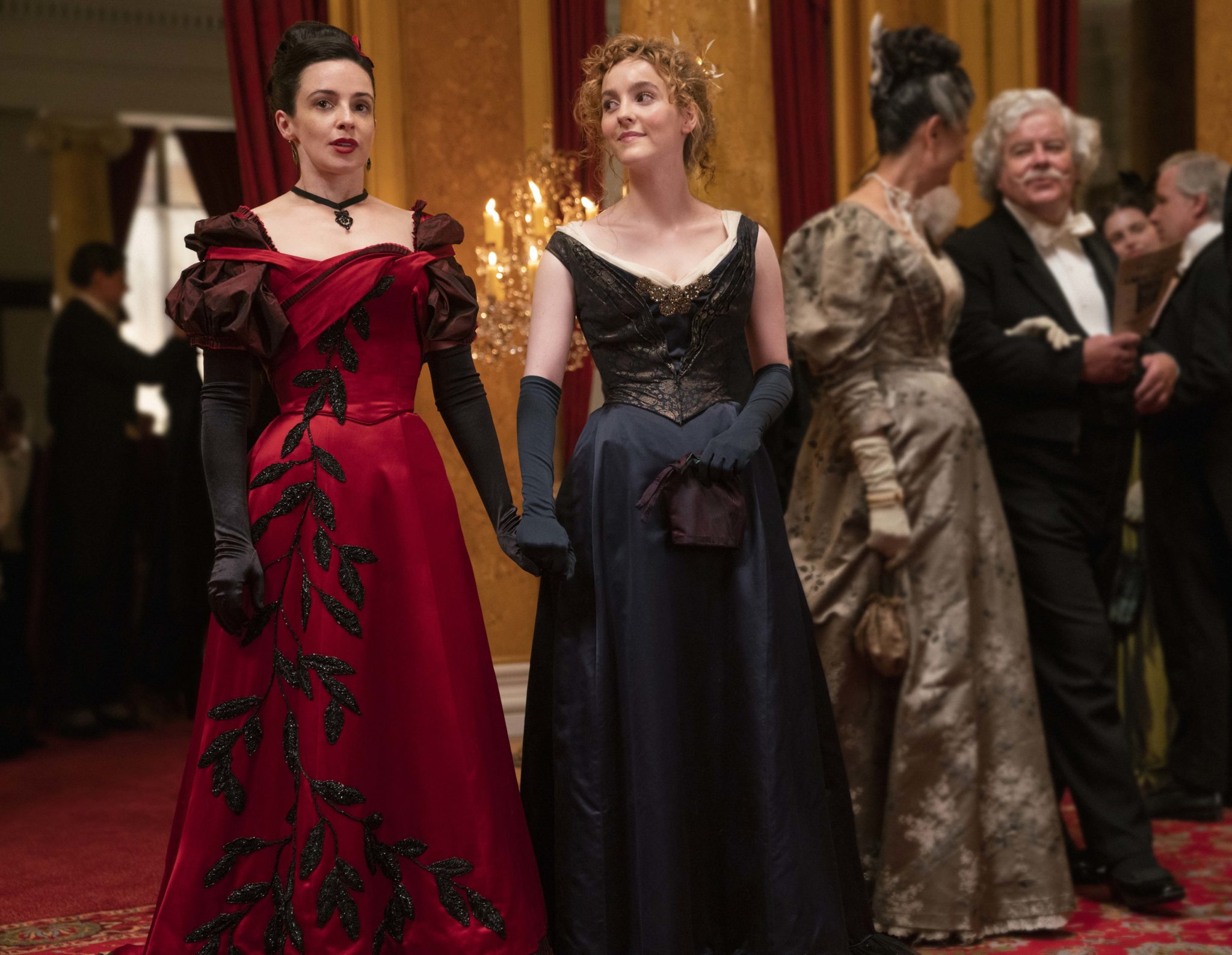 The Nevers also explores social inequality through a slightly left-of-centre lens. It wouldn't be a spoiler to say that most of the people who have been 'touched' in the series are also marginalised by something else, be it gender, race, class or physical difference.
Was Skelly tuned into a new perspective after seeing the show's approach to marginalisation?
"A hundred per cent," she says definitively. "I'm a big history head. I think when we watch shows with Victorian women in particular, there's a certain way it's played. It is very limited. And that's where the sci-fi gives these women a larger world to breathe in, which I love. I've got so much more respect for any woman that's ever come before me, because not only was it practically impossible to function, they were also being totally de-voiced.
"I know that when I'm silenced in conversation – and I think all women have had that experience – I feel like crying out of anger, or frustration. To imagine your whole life being like that... how do you digest that and continue to function?"
Skelly drew on the experiences of members of her own family members to tap into that quiet strength.
Advertisement
"My grandad's mother, she came from tenements in Dublin, but she was also adopted as the community midwife, and went around helping women through their childbirth experiences.
"It's really interesting how women have leaned on each other throughout history. Even though it might not have been this 'safe space' vibe, it's how they banded around each other and got on with it."
Besides its approach to telling stories through a feminist lens, Skelly was also excited about The Nevers' approach to diverse casting. The show joins the likes of Armando Iannucci's sublime The Personal History Of David Copperfield and Netflix's sci-fi drama The Irregulars in dispelling the myth that people of colour somehow didn't exist in Victorian England.
"The whole point is that it's been entirely inaccurate before!" Skelly says exasperatedly. "This is the reality. I mean, you could say that because our show is sci-fi, we get to do whatever we want in an alternative universe. But also – the only difference it makes is good.
"Really, all I want to see is a good actor playing a brilliant character, and I don't care about anything else."
If she has any hope for the show, she says, it's to prove to studio executives that they should be investing in diversity and representation.
"I'm obsessed with Cleopatra, right? There's this book by Stacy Schiff, Cleopatra: A Life, where she basically takes Cleopatra's name out of Cicero, and all these misogynist, testosterone-fuelled, Roman writers' narratives. All of these amazing women of the past, or particularly of that time, either have their names erased or get painted as prostitutes.
Advertisement
"It stresses me out!" she says. "Cleopatra is one of the most interesting and powerful figures of all time. She learned Egyptian because she needed to communicate with the people she was taking care of. We don't necessarily hear that all the time. We just hear: 'Ah, she shagged Julius and Marcus'. I don't care about her sex life!
"I think it's all about reclaiming people from history," she concludes, "and taking their names out of the mouths of those who are misogynistic or racist."
All episodes of The Nevers are available now on Sky Atlantic and streaming service NowTV.
RELATED