Renowned Musician, Film-maker and Broadcaster Philip King Appointed Adjunct Professor at DCU
Internationally-renowned Irish musician, film-maker and broadcaster, Philip King has been appointed Adjunct Professor in Dublin City University's Faculty of Humanities and Social Sciences.
Philip King formally takes up his position with immediate effect and will serve for a period of three years.
First rising to prominence in the 1970s as a vocalist, harmonica player and founding member of seminal folk rock band, Scullion, Philip's record of achievement in the arts over the past five decades has positioned him as an influential figure in Irish cultural circles.
Philip has worked closely with many of the biggest stars in Irish, British and American music, film and literature, including Paul Brady, Christy Moore, Liam O'Flynn, Seamus Heaney, John McGahern, John Boorman, Mark Knopfler, The Everly Brothers, The Waterboys, Davy Spillane, Richard Thompson, Elvis Costello, John Cage, Emmylou Harris, Pete Seeger, Bono, Imelda May, Glen Hansard, Amy Winehouse, Tom Waits and Hozier.
Among his career highlights are writing and producing the Emmy Award-winning 'Bringing It All Back Home' series (1991), producing the music of 'The General' (1997), founding the 'Other Voices' music series for RTÉ, spawning a No.1 album of the same name and various events held annually since.
Advertisement
In 2014, he curated the 'Ceiliúradh' concert in London's Royal Albert Hall, coinciding with the State visit to Britain of President Michael D. Higgins. He has directed five series of 'Sé Mo Laoch' for TG4 and currently presents 'South Wind Blows' on RTÉ Radio 1.
Commenting on his appointment, Philip King said: "I've had the pleasure of working closely with DCU students and staff on the inaugural Anam Arts and Culture Festival, held earlier this year, which brought North Dublin's communities together through culture, song, poetry and social gatherings.
"As curator and producer of that festival, I'm delighted to have the opportunity to broaden my involvement with the university even further in my new role.
"I look forward to help shaping, sharing and spreading DCU's ethos of culture and creativity both within and beyond its campus walls."
Philip added: "I look forward to working and curating with DCU the possibilities of combining its agendas of arts, culture, creativity and innovation with science, technology, engineering and maths to create a new dynamic for Ireland in an ever-challenging world."
Welcoming Philip King's appointment, President of DCU, Prof. Brian MacCraith, stated: "This is a wonderful development for DCU.
Advertisement
"Philip King is a musical and cultural icon. Visionary and versatile, his impact on music, film and broadcasting has inspired generations of musicians, documentary makers, producers, directors, writers, technologists and many others who work in or appreciate the arts here and internationally.
"DCU is proud of its musical, cultural and broadcasting heritage, and fostering a culture of creativity and innovation is an identified goal in our Strategic Plan 2017-2022.
"We are delighted to have an individual of Philip's calibre join DCU as an Adjunct Professor and he will play a pivotal role in our strategy to establish a vibrant North Dublin Cultural Quarter. His presence and guidance will be an invaluable asset to our collective endeavours."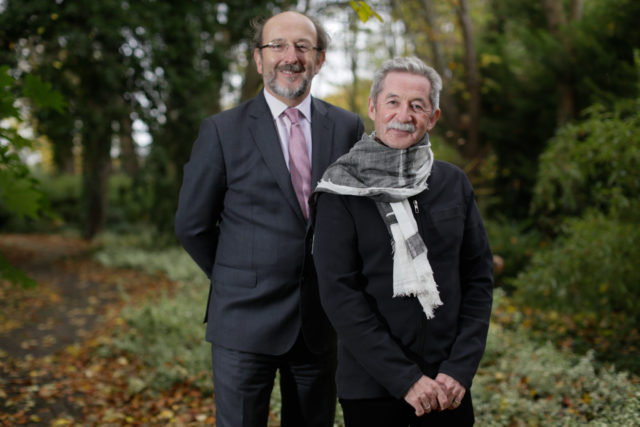 The announcement coincides with the start of 'Ireland's Edge', a multidisciplinary creative event that makes up a distinct strand of 'Other Voices' festival of music and ideas.
Taking place this weekend (30 November - 1 December) in the Skellig Hotel, Dingle, Co. Kerry, the occasion brings together diverse stakeholders from the arts, technology, the creative industries, broader business interests, politics, policy, education and the media.
Advertisement
RELATED