Philip Lynott director Emer Reynolds Wins Emmy For Acclaimed NASA Documentary
The Farthest, an Irish documentary about NASA's Space Voyagers, has been widely praised. However, by snaffling an Emmy Award, the Emer Reynolds-directed film has been elevated to the frontline of global recognition...
Irish director Emer Reynolds and producer John Murray have won a prestigious Emmy Award for their acclaimed documentary, The Farthest, in the category of Outstanding Science and Technology Documentary. The 39th News and Documentary Emmy Award ceremony took place last night in New York.
Emer Reynolds is currently working on a documentary about the life and work of the legendary Irish rock star, Philip Lynott – with production being handled by Alan Maher, also nominated for an Emmy this year, John Wallace and the team at Marcie Films.
"Huge congratulations to Emer and John (Murray)," Screen Ireland Chief Executive, James Hickey, said this morning. "I'm absolutely delighted to see them continuing to be recognised for their excellent work on The Farthest. Irish creative feature documentary making is going from strength to strength over the last number of years, and Emer Reynolds is one of the best creative documentary directors working in the business. Major creative documentaries on this scale are incredibly difficult to finance and to produce, so a major award like this will hopefully help that process."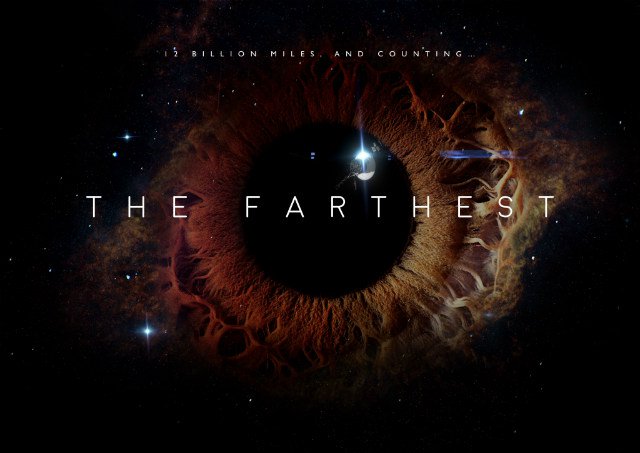 Described by Screen Daily as a "thoughtful, intelligent" and a "soothing, deeply moving film", The Farthest, has received worldwide critical acclaim, following screenings at the Tribeca Film Festival, the Galway Film Fleadh, the Edinburgh International Film Festival and the Audi Dublin International Film Festival (ADIFF). In Dublin, it scooped the coveted AUDI-ence award as well as Best Irish Documentary. The George Byrne Maverick Award – named after the former Hot Press writer, later the Evening Herald film critic – was also presented to Emer Reynolds.
Advertisement
The Farthest tells the extraordinary story of one of humankind's greatest achievements — NASA's Space Voyagers. The documentary celebrates these magnificent machines, the men and women who built them, and the vision that propelled them to travel farther than anyone could ever have hoped. The Farthest was nominated in two Emmy categories, the nomination in the Outstanding Science and Technology Documentary category being complemented by a nomination for Outstanding Lighting Direction and Scenic Design.
Other Irish-nominated projects at the Emmys included Elián, directed by Ross McDonnell and Tim Golden, and produced by Brendan Byrne and Trevor Birney, which was nominated in the Outstanding Investigative Documentary category; and Forever Pure, directed by Maya Zinshtein, and produced by Alan Maher, which was nominated for Outstanding Politics and Government Documentary in the Independent Lens strand of the award.
The Farthest was supported by Fís Éireann/Screen Ireland, HHMI Tangled Bank Studios, RTÉ, BBC, ZDF, Arte and PBS.