Director Emer Reynolds on Phil Lynott - Songs For While I'm Away: "We wanted to look at the artist behind the rock star, and the man behind the artist, and to tell the story of his life"
It was more than four years ago, when the Thin Lizzy grapevine began buzzing with rumours that a documentary was being planned about the life and music of the great Dublin rock hero, Philip Lynott. In insider circles the news that the award-winning maker of The Farthest, Emer Reynolds, had taken up the baton as director was warmly greeted: she would bring an affectionate, poetic touch to the story. Having been delayed by the onset of Covid-19, the film is finally set for December release. Fans of the man can relax: it is a powerful and loving portrait of Ireland's ultimate rock star.
In 2017, Emer Reynolds was just finishing publicity for her Emmy Award-winning documentary The Farthest, a tender, fascinating, poetic and beautifully mediatative documentary about the first spacecraft to ever leave the solar system. Considering other projects, a producer asked would she have any interest in turning her sought-after talents to a more personal documentary: the story of Thin Lizzy frontman Phil Lynott. For Reynolds, it was a decades-long dream come true.
"I was a huge Lizzy fan, since I was a teenager, and I was so excited to dig into this story," she says. "My sister and I had two boyfriends who went to Joey's in Fairview, who were hysterical Thin Lizzy fans and got introduced to them. I had quite eclectic taste: I love David Bowie, Neil Young, Chris DeBurgh, Weather Report, Steely Dan. Musically, I was floating all over the place! So Thin Lizzy came into my life through these two boyfriends.
"My sister went ahead and married her one, I didn't!" she laughs. "But I've very vivid memories of listening to the early albums on vinyl and giving forensic attention to all the songs and how the albums had changed through the years. And then I was at the very last Irish Thin Lizzy gig ever in the RDS in April 1983, and I just cried the whole way through it! It was the time of cheap lighters being held up, and they played 'Still In Love With You' and I just cried for hours. I knew it was Thin Lizzy's last gig in Dublin, but I had no sense of the story that was behind that time, the end of Lizzy, or what was going on in Phil Lynott's life. But he was such a hero of mine, so I was dying to get to know him, get to know the story behind the rockstar."
And the story is a layered, complex one. As Reynolds began researching and interviewing for her film, she realised that her – and many people's – image of Phil Lynott was vastly at odds with the real man.
"Because I had been a fan, my image of Phil Lynott was his stage persona, the performer – that graphic image of the big long legs that went on forever, and the way he held a guitar, and the huge Afro, the mischievous grin," Reynolds recalls. "I hadn't really understood that there was this complex, deep, private, shy man behind it, who had created this persona in order to hide behind, and to be a vehicle through which he could achieve his goals."
Advertisement
Phil Lynott's goals weren't just focused on fame and success, but on connection. Born in Birmingham to a single mother, Philomena Lynott, and eventually raised by his grandparents in Crumlin, Lynott was expressive, artistic, and determined to have a life that extended beyond Dublin, that would allow him and his music to connect with anyone who also wanted more. Songs For While I'm Away uses Thin Lizzy's songs and Lynott's deep, often poetic lyrics as a way of illustrating the complexity of his thinking, and his desire to connect. Reynolds tried to emulate some of this poetry in her approach. While the documentary features interviews with Lynott's friends bandmates, and music experts – including our own Niall Stokes! – the film also embraces artistic visuals, archive footage and an interrogation of Lynott's lyrics.
"I was less interested in 'rockdoc' as a genre, and was more interested in a poetic portrait; a tender and compassionate portrait of this icon," says Reynolds. "We decided to try tell the story of Phil Lynott through his songs, to see if there was some way to track a vision of his life through the line of his songs; they exist as throughlines from his heart and his mind and his thinking. The lyrics are there, though obviously there are no official documents deconstructing what the songs mean! But, for example, in the film I use the song 'Wild One' to talk about his feelings about his mother, but ostensibly the song seems to be about wild geese, and them fleeing Ireland and all that. I'm definitely making a connection where there mightn't be one. It's out of my relationship to the song and to him and his history. And I'm comfortable with that – I'm not saying this is the definitive meaning behind the song, but I'm offering a potential meaning and putting those ideas together, and I'm inviting the audience throughout the film, to make their own connections, should they be of a mind to."
Lynott's relationships, his desire to connect –and perhaps his fears of abandonment – are referenced throughout the film. Lynott's father, Cecil Parris, was originally from Guyana and had been in a short relationship with Philomena before she became pregnant. One heartbreaking story from Songs For While I'm Away recounts Lynott searching every shop on a street in Dublin because he heard his father might be there. Perhaps surprisingly, the film asserts that Lynott didn't experience much racism growing up in Ireland and felt confident and accepted, despite the country being hugely monocultural at the time.
"In Ireland at that time, there were very few Black or mixed race people," agrees Reynolds. "Quite a few of my interviewees said that in the fifties through to the seventies in Ireland, there were a handful of Black people who would walk around Ireland. In fact, I remember coming home from my J1 in New York in 1986, and having this really vivid impression that Dublin was so monochrome; I was walking down Grafton Street and everyone was white, after being in New York and having experienced such a multicultural place. So Phil stood out while fitting in. He was mixed race, and he was pure Dublin. He lived in Howth, came from Crumlin. There was no sense that he was not Irish. There was such a strong sense that he loved being Irish, he loved Dublin, he was one of us – and then he was a star."
And when Thin Lizzy started making it in the UK, seeing a bi-racial kid from Crumlin on television playing music was a formative moment for an entire generation of Irish teenagers and music lovers – including Reynolds, then just a teenager with dreams of also one day doing something big and artistic.
"It was before U2 really, and it was the first example of Ireland having this recognisable band on Top Of The Pops. And Top Of The Pops on a Thursday night was a national institution: you'd tune in at ten to seven and talk about what was going to be Number 1. So seeing Thin Lizzy on Top Of The Pops in 1973 just shook this country to its foundation," Reynolds asserts. "Since then, we've had so many amazing music acts make it big, so we don't see it as such a big thing – but it was huge, and stunning. For someone like me, in my early teens, he was one of ours, he spoke like us, and he was making it.
"Not that he was getting famous, but that he was working in an artistic form in a way that was being himself, and being able to communicate outside of Ireland, which was so tiny and insular and Catholic and pre-divorce – pre all the changes we've made to Irish society in the past ten years! Ireland was a different place, and he just represented the idea that we wouldn't be trapped here forever, that we could get out and that Ireland would change."
Advertisement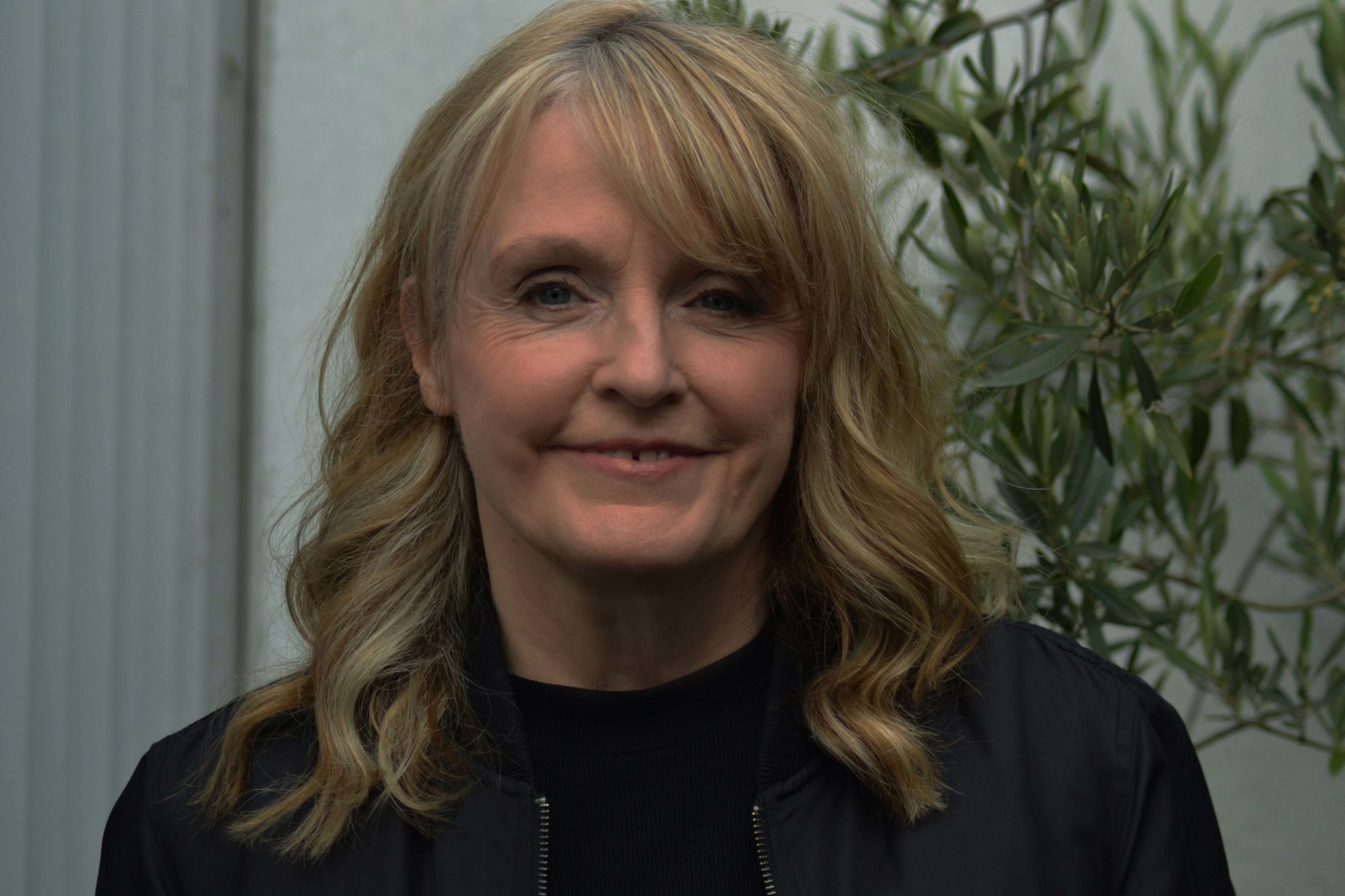 Reynolds herself has consistently demonstrated her empathetic, curious and compassionate filmmaking philosophy in her work, and Songs For While I'm Away is no different. It features interviews with Lynott's closest friend Gus Curtis, and Lynott's daughters Cathleen and Sarah, who are understandably usually very private and reticent about speaking publicly about their father. Lynott's later career was marked by increasing drug use, accompanied by a changed personality and a withdrawal from friends and family alike. As the tabloid media and many documentaries have repeatedly shown a cruel, objectifying, sensationalist approach to similar stories of addiction and personal turmoil, anyone would understand the friends and family of Lynott being wary of how these facts would be shown onscreen. But Reynolds found that once she had explained her desire to respect and celebrate Lynott's life in all its glorious complexity, they were eager to have his story told.
"You're carrying a great responsibility," says Reynolds of making documentaries, "and the most important thing is to not be cynical, to not be in any way manipulative. I have done this on all my films; before we ever sit down in front of a camera, we get to know each other quite a lot, we meet for detailed conversations. It's about building trust – but importantly, it's not about building trust so that you can get under their skin or get them to say something they didn't intend to. It's genuine, authentic, real people building a path together.
"It was so important that all the contributors knew the film we wanted to make — I wasn't interested in a salacious documentary. There were dark and sad points to his life, the death and the drugs, that we don't gloss over, but they're not told in a tabloid way, they're told in a tender way. They're part of the story, but the bigger part is celebrating this amazing mixed race Black kid from a working-class background in Dublin in the '50S, and how he forged his way out of that life to become an icon. We wanted to look at the artist behind the rock star, and the man behind the artist, and to tell the story of his life."
Reynolds reveals that it took some time to convince Lynott's ex-wife Caroline and his daughters Sarah and Cathleen to go on camera, but she established a trusting friendship with all the women, bonding with Sarah and Cathleen over their shared experience of losing a parent young.
"My mother died when I was four," reveals Reynolds, "and I think they were five and seven when Phil died. So, early on, we spoke about how a child's memories when they're that young are only fragments, half-ideas. Cathleen talks in the film about how she has memories of her Dad that if she looks at them too carefully, they'll pop like a bubble; they're more snapshots with a feeling. But their memories are also tied up with having a famous Dad, and having the music of Thin Lizzy talked about. Even just hearing the song 'Sarah' on the radio in the car, the idea of grieving while surrounded by reminders, including the song he wrote about you.
"A death of a parent is always painful, but getting tripped up by these reminders is so hard. So I think they knew I would be sensitive, and it was just an exercise in friendship. It's a testament to our process and my team that there was such an honest, trusting bond between us. I don't think I could make films any other way, to be honest – the way you make films is about who you are."
Advertisement
Like many films in 2020, the release of Songs For While I'm Away has been pushed back from its original scheduled release due to Covid, which Reynolds understands. But she also hopes that people will get the chance to see the film on the big screen, to experience what it was like to be in the audience of an early Thin Lizzy gig.
"What's not to love about that?"
• Songs For While I'm Away is out on December 26.
RELATED