A month before the Little Richard: I Am Everything documentary hits the big screens, it gets a new trailer.
The documentary of the late American singer-songwriter Little Richard just got a new trailer ahead of its wide release in April.
Little Richard: I Am Everything was produced Bungalow Media, Entertainment for CNN Films and HBO Max in association with Rolling Stone Films, and directed by Lisa Cortés, the film was Sundance 2023's opening night documentary.
It will be released via Magnolia Pictures, taking a reflective perspective to the review of the "Architect of Rock and Roll's" life. The artist passed away at 87 years old back in May 2020 from bone cancer.
The legacy of the singer, whose real name was Richard Penniman, lives on in not only his music, but in the music he inspired. While touring Europe in the 60s, the Beatles opened for him a few times. He later went on to influence the likes of Elvis Presley, Buddy Holly, and more.
"He created the rock and roll icon."
Advertisement
Filled with commentary describing the legacy Little Richard imparted on the world and rock and roll music culture, the trailer is overlaid with video clips and audio recordings of the legend's voice.
"I am the King of rock and roll!" a recording of Little Richard exclaims in the trailer to roaring cheers.
"Sorry, y'all. It wasn't Elvis," remarks the actor Billy Porter. He, along with the likes of Mick Jagger, Nile Rogers, Sir Lady Java, and the director John Waters have interviews and anecdotes littered throughout the hour and 38 minute long documentary.
According to the official summary of the film, it will detail the Black and queer origins of the "whitewashed canon of American pop music."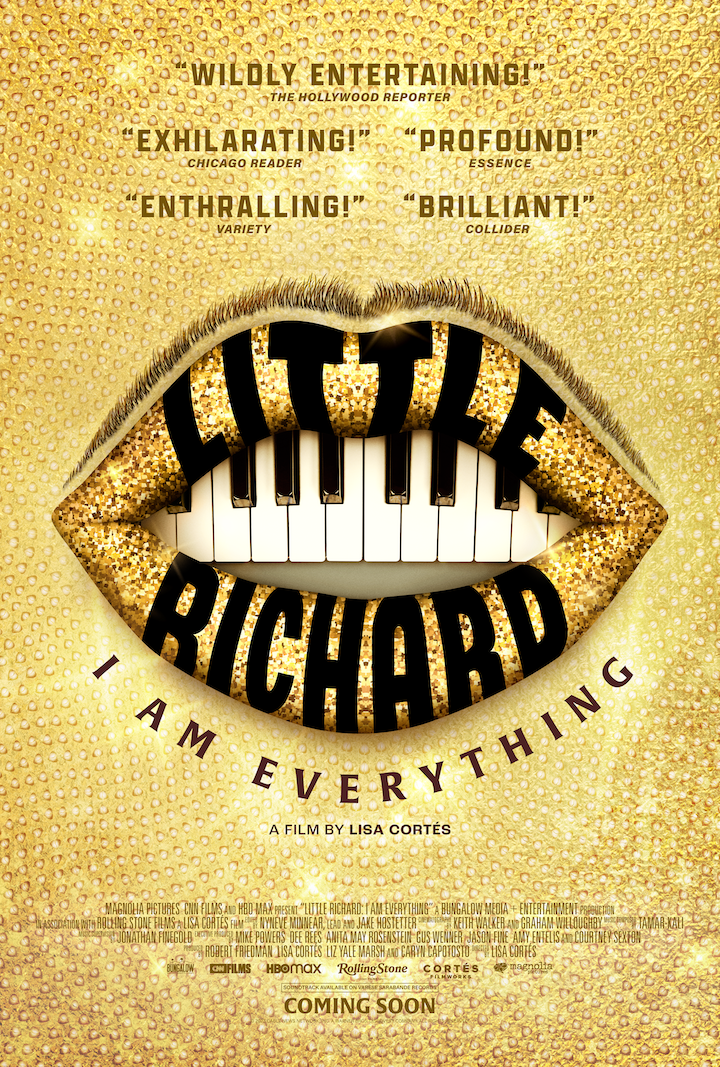 In addition to video of Little Richard's performances, it will also feature interviews with close family, friends, and "cutting-edge" Black and queer scholars, shedding light on the "art form for ultimate self-expression" that he crafted.
His musical journey was not without strife - something the documentary will explore. As said in the trailer, "he was very, very good at liberating other people. He was not good at liberating himself."
Advertisement
"Little Richard gave the world permission to be."
In a live report of the film from the SXSW 2023 festival in Austin where attendees were shown a preview of the documentary, Ed Murphy of Hot Press says that "Little Richard: I Am Everything excellently unravels a man that was hiding in plain sight. A man that took tremendous leaps to create new sounds and bold aesthetics. A man that finally found the solace he had yearned for his entire life with belated recognition of his artistic contributions."
On April 11th the film will have special "one-night-only" screenings before it hits additional theatres and digital streaming platforms on April 21st.
Check out Hot Press's live review from the preview showing of the Little Richard: I Am Everything documentary, here:
Watch the trailer for Little Richard: I Am Everything, here:
Advertisement
RELATED