Jason O'Toole on interviewing John Gilligan: "We're hearing how criminals think, how they speak, and their attitudes overall... I think it is very valuable material"
The Gilligan Tapes - Ireland's Most Notorious Crime Boss In His Own Words has just hit the bookshops. Meanwhile, Virgin Media are showing the three-part documentary, Confessions of a Crime Boss, featuring exclusive footage of John Gilligan, one of Ireland's most infamous criminals. Both projects are driven by former Hot Press Senior Editor, Jason O'Toole.
Jason O'Toole is looking ahead to a busy month. The former Hot Press writer is at the end of a Zoom line in Madrid, Spain, where he now lives – but Ireland is most definitely his current focus. September will see the release of both his book, and his docu-series, about John Gilligan, the notorious Dublin criminal, who has spent a considerable amount of time behind bars, and who was widely accused of having ordered the infamous murder of the Sunday Independent journalist, Veronica Guerin on 26 June 1996.
Jason is reminiscing on how the project came about.
"I wrote a profile piece on Giovanni di Stefano for Hot Press in 2007," he recalls. "At that time, he was John Gilligan's legal representative. I flew over to Rome to meet him and when I was leaving the interview, I said to him, 'Any chance of an interview with your client John Gilligan?' A couple of months later, he got in touch with me and told me that I was on the guest list, so to speak, to visit Gilligan in Portlaoise prison, where he was at the time. I interviewed Gilligan there in 2008 and Hot Press ran a 13,000-word piece over two issues on him."
There was controversy about that piece at the time, with questions being asked in the Dáil – and Hot Press subsequently being banned from Portlaoise Prison by the then-Minister for Justice, Dermot Ahern of Fianna Fáil. That might have been the end of it – but things turned out rather differently.
"I never thought I'd end up doing a book or a documentary on John Gilligan," Jason says. "But I talked to him when he was released from prison in 2013 and we discussed the idea of a book. At the time, he said he wouldn't talk about being a drug dealer, because he had an ongoing legal case. I thought, that would be like interviewing Neil Armstrong and not asking him about going to the moon. So, the whole thing faded.
Advertisement
"Then in April 2022, Gilligan rang Hot Press and left a voicemail for me. He was looking to chat about the possibility of doing a book. I talked to him and I said, 'I'm not going to do your memoir. If we did do a book, it would be my book, not your book.  I'm not going to be your mouthpiece. But if we do it, how about letting me film all the interviews?' So, it was his turn to think about whether or not he wanted to do it. We spoke about a week later and he said, 'Yeah, let's do it'."
How did you go about it?
"I bought a couple of 4K cameras, figured out how to use them and from April 2022 until February 2023, we recorded over 40 hours of interviews in Torrevieja in Spain, where he is based. It was just me and him in the room for all those months. Eventually I got in touch with David Harvey, who's a TV producer – he's also on the board of RTE, is the Chair of the Irish Museum of Modern Art and at one time presented the TV show Crimeline. In his role as producer, David spoke to Virgin Media Ireland, who were interested, and we recorded an extra five hours of additional footage with them, for what is now a three-part documentary."
Tell me about the process of those interviews?
"Each interview lasted about two hours and we did them in batches of four or five days. Then I'd go away, listen to and transcribe the tapes and figure out what I was missing. This went on for almost a year. I was going back and forward, spending four or five days with him, and trying to fill in the blanks. Even though there's been five or six books written about Gilligan, I couldn't use them as primary sources because they don't contain much detail about his formative years. Whatever else people might feel about him, Gilligan is unusual. Ask him one question and he's away. He actually talks like he's in character of the other people in the story, pretending to be people like The General or John Traynor."
Advertisement
Why would a criminal like John Gilligan – who presumably still has a lot to hide – decide to do this now?
"He's 71 years of age. By his own admission, he probably doesn't have many years left on this planet and he just wanted to tell his story – or maybe his side of the story.  That's all very well, but we always have to remember that a journalist, Veronica Guerin was murdered. Even 30 years later, the terrible brutality of that hasn't diminished one iota.
"I had reservations about getting involved at first. I knew that he was never going to admit that he had anything to do with that. But I made the decision to go ahead and overall, I'm  very glad I did it. There were moments where I got down in the dumps because you're transcribing these tapes, and you're listening to stories of pure evil. There's no way of skirting around that. I'd have to acknowledge that it was depressing writing up the book, because there's extreme violence in it."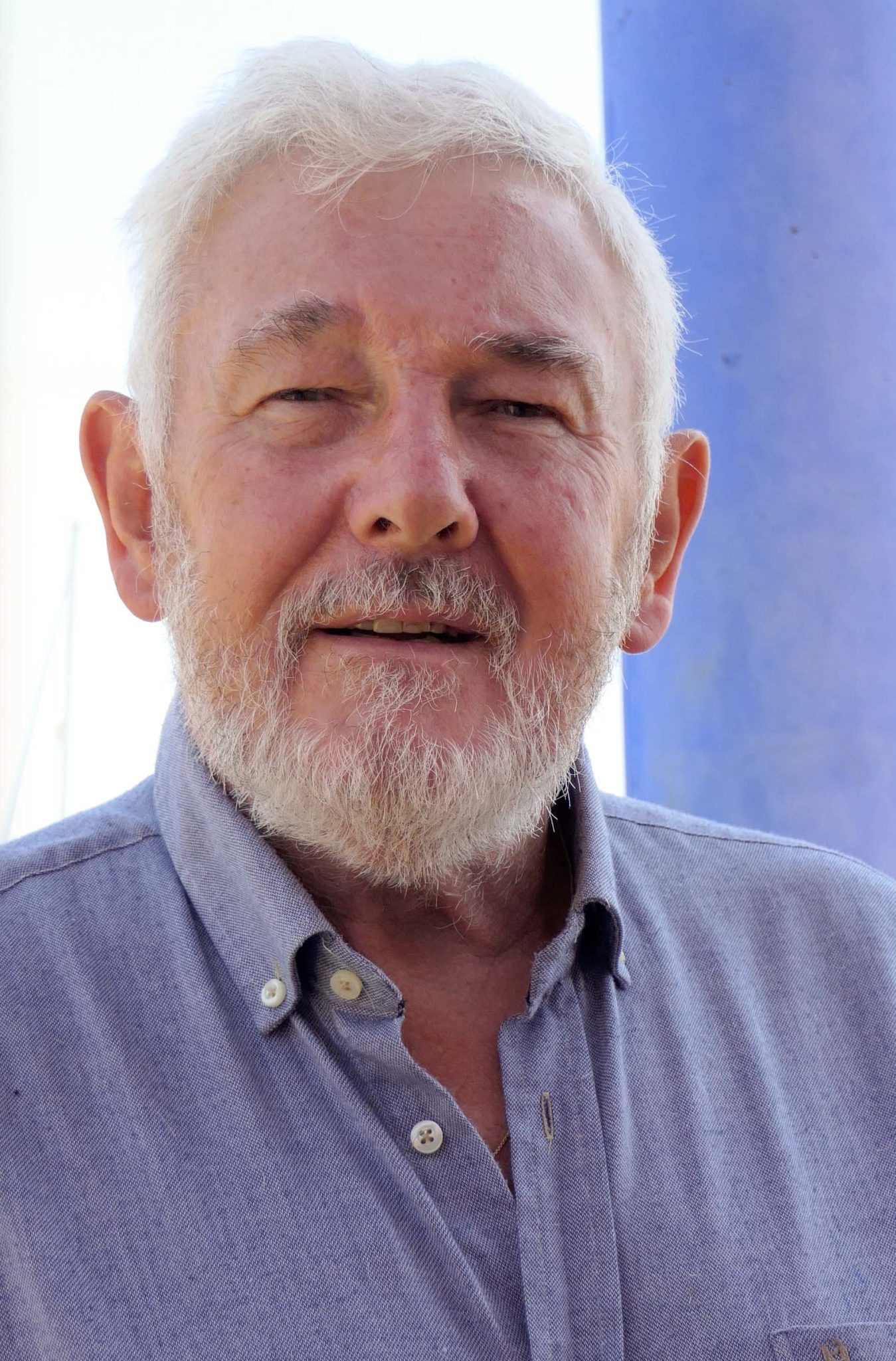 If he felt depressed, what does he think the public reaction to the book and docuseries will be?
"I don't know," he admits, "I believe that future historians and criminologists will use this book as a primary source when they're writing about the latter stages of 20th century crime in Ireland. And we're hearing it from the horse's mouth. We're hearing Gilligan's version of the story. And we're hearing how criminals think, how they speak, and their attitudes overall. In that sense, I think it is very valuable material. The hope is that, if younger readers read this, who might otherwise be vulnerable to getting involved in that world, it will steer them away from a life of crime because Gilligan repeatedly says in the book, crime does not pay. He feels he has wasted his life.
"Most readers will want to know who shot Veronica Guerin. But they'll also want to know what was Martin Cahill like? What was John Traynor like? What was Brian Meehan like? This is the first time that any of these guys have come forward in this way."
Advertisement
In the end, readers and viewers will have to decide for themselves what to make of a man who makes no claim whatsoever on people's sympathies and admits to a capacity for violence.
"John Gilligan by his own admission, chose to be a criminal. He chose to act in the manner that he did. So this is not a sob story or anything like it. He's not a victim of fate or society or anything else.  He describes in depth what he did and what – he says – he didn't do, and he explains how he did it, in minute detail. So people will get a very good insight into his criminal enterprise.
"That still leaves the question as to who killed Veronica Guerin. Or who paid for the killing of Veronica Guerin. All I can say is that Gilligan gives the name of the person he claims killed her, and how much that person was paid to kill her.
"The book is done in a Q&A format. I put the questions to him to get his answers. It is then down to the reader – or the viewer – to make up their own mind."
• The Gilligan Tapes – Ireland's Most Notorious Crime Boss In His Own Words is published by Merrion Press. The final episode of Confessions Of A Crime Boss airs on Virgin Media One tonight, September 18.