Interview: Sarah Greene talks Dublin Murders, being nominated for a Tony Award, and more
Gritty new crime series Dublin Murders is en route to becoming a sensation – and it's likely to make a star of actress Sarah Greene.
If you go down to the woods today… you may find yourself hypnotised by the most essential Irish crime drama since Love / Hate. It's only just debuted on BBC and RTÉ but already Dublin Murders, adapted from Tana French's best-selling novels, is on its way to becoming a sensation.
Ratings are stellar – up there with the early seasons of the juggernaut Line Of Duty – and critics are swooning. What's especially compelling about Dublin Murders is that, though it ticks all the police procedural boxes, it isn't hidebound by genre. Along with the murder mystery component, there's a fascinating flirtation with Irish Gothic as our capital is portrayed as a place of ghostly byways, brooding skies, and oppressive gloom (they must have hung around Busáras for a few weeks researching).
And that's before we even get into the awful secrets lurking behind the aforementioned brooding tangle of boles and branches. Here the woods serve both as physical reminder that we live on a dank and sometimes spooky island and also a metaphor for how the past can linger like a creepy tree-line on the borders of our consciousness. With Halloween imminent, Dublin Murders is thus the perfect, season-appropriate binge-watch. Chills and goosebumps are guaranteed.
Nobody is more pleased by the reception than Cork actress Sarah Greene, who plays supremely competent heroine detective Cassie Maddox opposite Killian Scott as her troubled garda-partner Rob Reilly.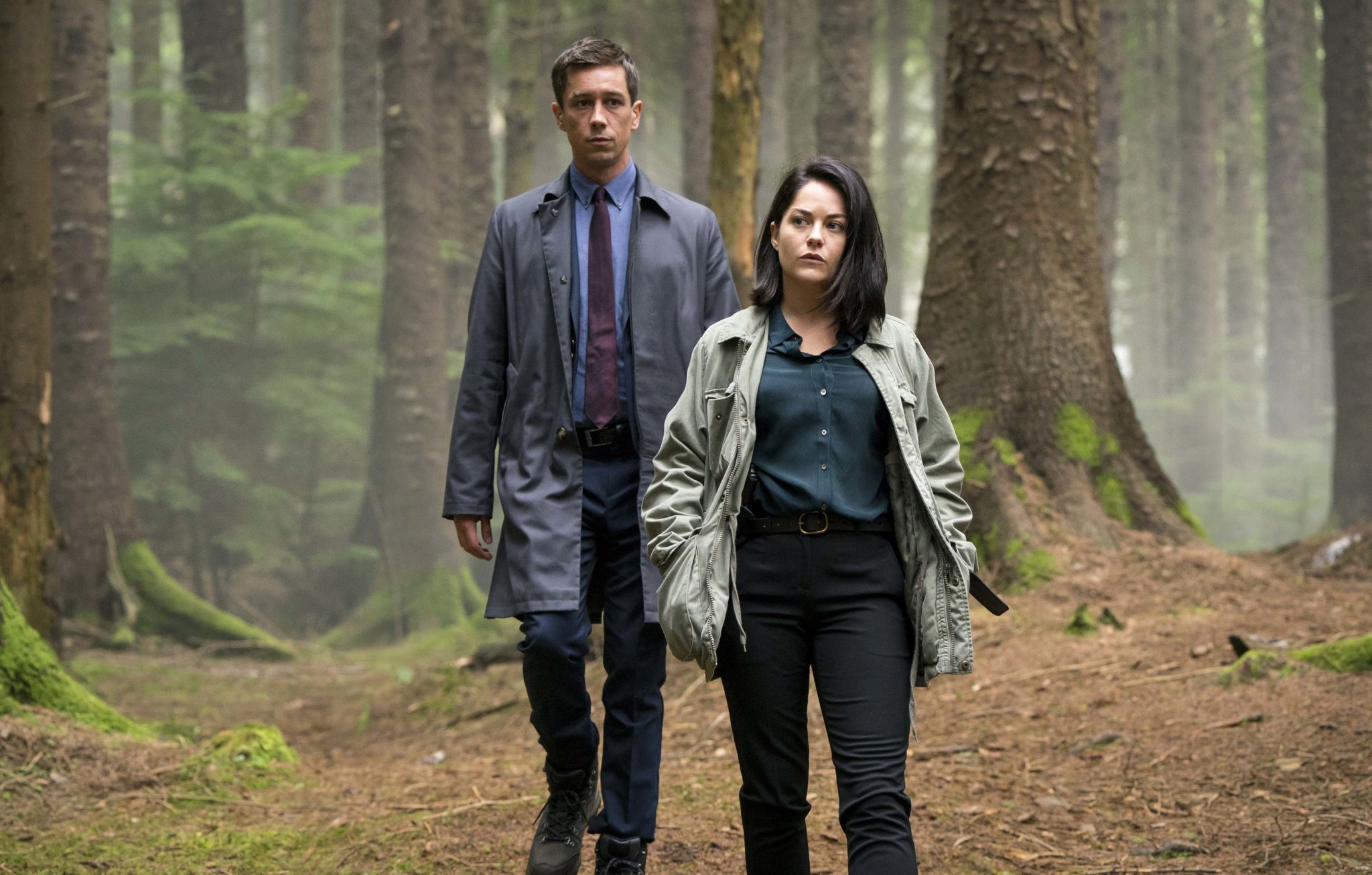 Advertisement
"It seems to be off to a nice start," says Greene. "It's always a bit nerve-wracking when a show is beginning. You spend so long working on it you hope people like it."
Was she glued to Twitter as the first episode aired on BBC One to get a sense of how it was going down?
"My sister was. I went on for a second and thought, 'What am I doing?' You're going down a really dark road. People who are tweeting as the show goes on aren't really watching. For all the good tweets… if you get a bad one, that's what sticks with you. But friends and family are saying the right thing."
It's been a busy and very intense 18 months for the Glanmire native. She came to Dublin Murders off a West End staging of Jez Butterworth's The Ferryman, followed by Famine revenge chucklefest Black 47 and homeless drama Rosie (with a stint on CBS crime show Ransom squeezed in between).
"It was pretty heavy last year," she says. "And Dublin Murders is pretty heavy and dark material. It does get under your skin. I wouldn't necessarily say I'm 'method', but it was dark in places."
The series is adapted by Sarah Phelps (The ABC Murders) from the first two of Tana French's Dublin Murder Squad novels: In The Woods – hence all the trees –  and The Likeness. It's an unnerving rollercoaster ride, with hints of the supernatural and a story that drills deep into the Irish instinct to bury the past, no matter how much it impinges on the present.
"There's a massive fanbase for the books," says Greene. "At the same time, we're trying hard not to spoil [for those who haven't read the French originals]. Killian was in America and he went in to buy one of them and was told that they had 100 requests already and were out of stock. They are hugely popular. Which is brilliant. But also nerve-racking. You don't want to leave Tana down."
Advertisement
Dublin Murders was shot in Dublin and Belfast though the bulk of production was north of the border. That contributes to the twilight atmosphere. We see Greene's character take the Dart and mooch about town. But many of the interior and woodland sequences were filmed around Belfast. Consequently it feels and yet doesn't quite feel like the real Dublin.
"We were blessed because a lot of the crew had come off a decade of Game Of Thrones. We had the cream of the crop, everybody was just on top of their game."
Hot Press suggests that an Irish actor needs to reach an unfamiliar psychological space to play a brooding and low-key stylish member of the Garda – which is what Maddox is. Many of us are trapped with the mental picture of guards sitting around all day drinking tea and thinking about whether they really need to answer the phone again (twice in the one hour – steady on lads).
"We had an advisor and the things he told us were astonishing," she reveals. "Before you walk into a crime scene, you take a deep breath. When you see a body you have to get up close to look for details, while setting your emotions to one side. How do you tell a family that something has happened to a loved one?
"And at the same time, as you are doing that you are scrutinising their reactions, how they look at one another. Because they are suspects – the family are always the first under scrutiny."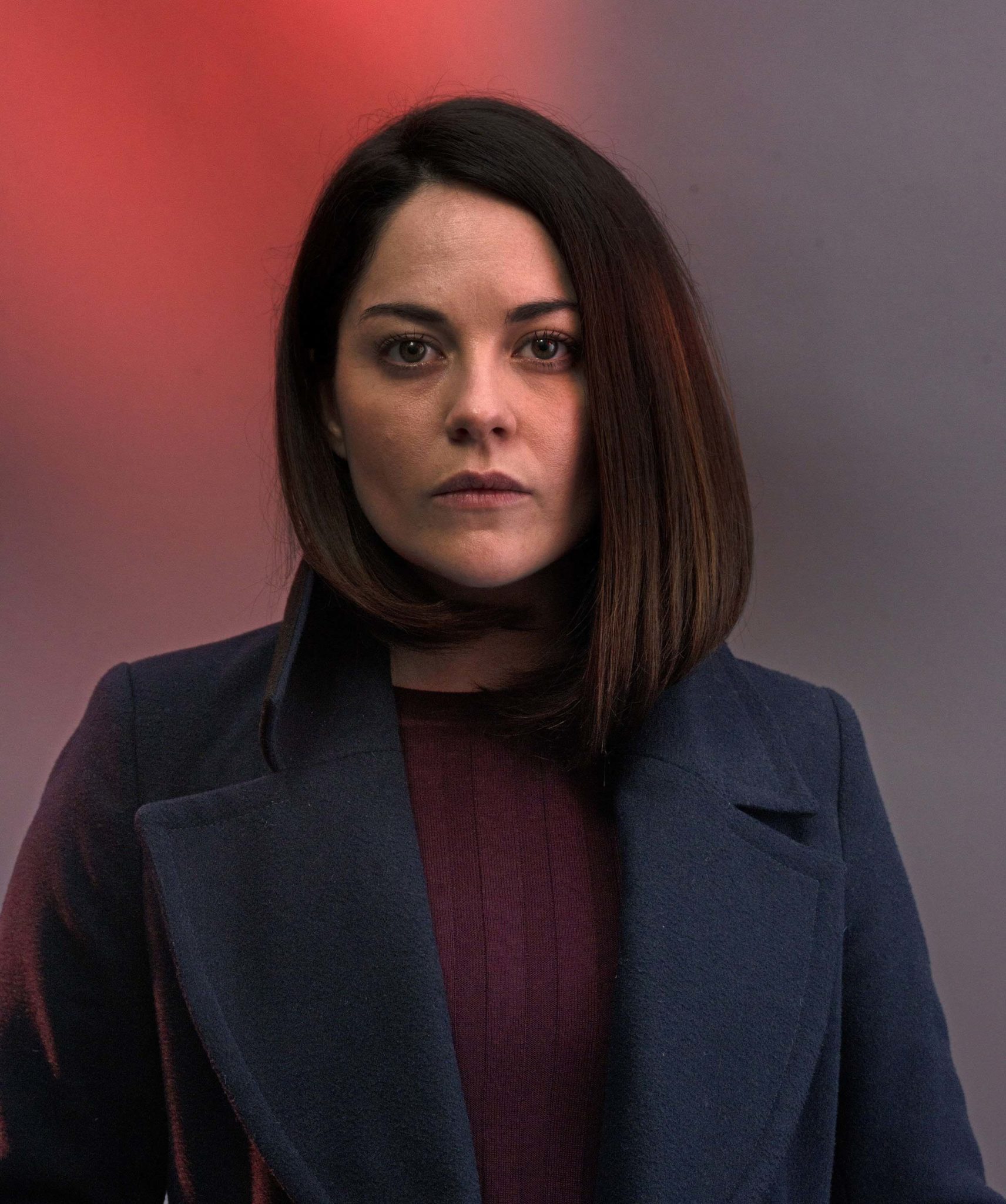 Greene grew up in Glanmire on the outskirts of Cork City and studied theatre at the Gaiety School of Acting. Her big break came when she was cast in a Tony-winning Broadway run of Martin McDonagh's The Cripple Of Inishmaan.
Advertisement
"I was nominated for a Tony. It opens a lot of doors," she says. "When you're in New York on stage and you are nominated, everyone wants to meet you. I got to meet all the heads of various studios. They really pay attention to that in the States. And from there I was straight into Penny Dreadful."
Dublin Murders is one of the most immersive projects she has undertaken and it's clear Cassie has stayed with her.
"We had three weeks per episode. Doing Ransom for CBS, we shot an episode in seven days. Of course there are days when you work late on Dublin Murders. But it never feels rushed."
All that and Dublin Murders will shortly make its American debut on the Starz network.
"It's different from anything they would have seen coming out of Ireland," agrees Greene. "It's a psychological thriller with Gothic overtones. It's perfect for this time of year. Hopefully it goes down well there."
Dublin Murders airs on BBC One Mondays and RTÉ One Wednesdays.